Are These 2 Small Cap Uranium Miners On Your Watchlist? Here's Why They Should Be
Looking for Small Cap stocks to add to your watchlist? Check these three out in September…
3 Penny Stocks For Your Mid-September Watchlist 
With Dow futures jumping by more than 200 points so far, penny stocks could be in for a bullish reversal. In the past few weeks, trading penny stocks has been difficult, to say the least. With cases rebounding for Covid during that time, the confidence that many investors had in the future, slowly began to drop. 
However, with the numbers beginning to improve in some states around the country and the stock market showing signs of a rebound, investors are hopeful for the market to begin performing positively. 
[Read More] 3 Hot Penny Stocks For This Week's Small-Caps Watchlist
Now, it's worth noting that it is difficult and borderline impossible to accurately predict what the market will do. But, if we use all of the information we have and keep a close eye on the news, it can be much easier to make assumptions. The largest impacting factor on penny stocks right now and in the past year and a half has been Covid. 
So, with Covid cases showing a lower 7-day average right now, we could see greater potential if things continue to go in the right direction. Because of this, many investors are watching reopening penny stocks right now. This includes entertainment stocks and travel stocks. So, with all of this information in mind, let's take a look at three penny stocks for your mid-September watchlist. 
3 Penny Stocks To Watch in September 2021 
GEE Group Inc. (NYSE: JOB) 
NexGen Energy Ltd. (NYSE: NXE) 
Ur-Energy Inc. (NYSE: URG) 
GEE Group Inc. (NYSE: JOB)
GEE Group Inc. is an industrial company that provides staffing and placement services. It offers placement for IT, accounting, engineering, medical, and many other industries that need outside hiring help. Its commercial staffing services are offered under the Ashley Ellis, Access Data Consulting, Agile Resources, General Employment, and Omni-One brand names. This allows it to participate in the staffing of a wide variety of business types. It also provides direct-hire professional staffing services under multiple brand names as well such as Staffing Now.
[Read More] Are Penny Stocks on Robinhood Worth It? 3 to Watch This Week
On August 16th, the company reported strong results for the fiscal third quarter of 2021. The company's revenue went up 43.1% year over year to $38.1 million. Its gross profit also rose about 43% year over year during this period. Over the fiscal 2021 second quarter, its adjusted EBITDA rose by 52%. All of these numbers are exciting for both the company and investors alike. And as a result, shares of JOB stock have climbed by around 10% in the past month.
"The top line exceeded $38 million, which represented the highest quarterly revenues achieved by the Company since the same quarter two years ago in fiscal 2019. There is no question that demand is returning to all our businesses since the lows of last year and we have now seen steady quarterly revenue growth and overall improving bottom-line results since last year's June quarter."

Chairman of GEE Group, Derek Dewan
Based on this new information, will you be adding JOB to your penny stocks watchlist? 
NexGen Energy Ltd. (NYSE: NXE)
NexGen Energy Ltd. is an energy penny stock that has managed to push up by over 40% in the past month. This brings its YTD gain to over 119%, and twelve-month gain to over 225%. These numbers are highly encouraging and show both the resiliency of the energy industry and NXE's business model.
If you're not familiar, NXE is a uranium company that engages in the acquisition, exploration, and evaluation of uranium projects. NexGen's projects include its main asset, the Rook I project. This project has 32 contiguous mineral claims that total over 35,065 hectares.
On July 26th, the company announced the commencement of its 2021 field and regional exploration drilling programs at its Rook I project. This project will host numerous electromagnetic conductors and structural corridors that are yet to be explored.
"Recommencement of field activities incorporating regional exploration whilst simultaneously advancing the Rook I Project through final engineering and permitting is an exciting time for NexGen. The NexGen group has a tremendous track record of discovery and the geological team has been looking forward to recommencing exploration drilling on what they consider to be the most prospective land package globally." 

CEO of NexGen Energy, Leigh Curyer
One thing to look out for with NXE stock is the demand for uranium. And, this demand ties into anything related to renewables. Because uranium is a high-potential renewable energy source, many investors are keeping a close eye on NXE stock right now. With this in mind, will NXE be on your watchlist this month?
Ur-Energy Inc. (NYSE: URG)
Ur-Energy Inc. is another uranium penny stock that has seen sizable bullish sentiment in the past few weeks. In the past month, shares of URG stock have climbed by over 40% bringing its YTD gain to over 118%. These numbers are similar to that of NXE, showing that there is a lot of bullish sentiment with uranium right now.
Similar to NexGen, this company acquires, explores, develops, and operates uranium mineral properties. Currently, Ur-Energy has interests in 12 projects. These United States located projects include the Lost Creek project, which has 1800 unpatented mining claims.
[Read More] 3 Penny Stocks For Your Mid-September Watchlist in 2021
In early August, the company released its second-quarter results for 2021. The company had cash resources consisting of cash and cash equivalents of $21.5 million. Additionally, the company received a forgiveness of debt during the quarter. The company states that its finished and ready-to-sell conversion facility inventory value is immediately realizable if necessary too.
"We ended the period with more than $20 million in cash and 285,000 pounds U.S. produced U3O8 in inventory at the conversion facility. We continued to advance regulatory approvals at both our Lost Creek Property and Shirley Basin Project."

CEO and Chairman of Ur-Energy, Jeff Klenda
In the month since these results were released, URG stock has gone substantially in the market. And recently, the trading volume for URG stock has been much higher than its average. With all of this in mind, is URG worth adding to your list of penny stocks to watch or not?
Which Penny Stocks Are You Watching Right Now?
Finding the best penny stocks to buy in 2021 can be challenging. But, with so many penny stocks to choose from, it can be much easier than previously imagined. In order to make money with penny stocks, investors need to have a thorough understanding of the current market conditions. So, with all of that considered, which penny stocks are you watching right now?
The post Are These Penny Stocks On Your Watchlist? Here's Why They Should Be appeared first on Penny Stocks to Buy, Picks, News and Information | PennyStocks.com.
Wait for ChargePoint Stock to Bottom Out Before Taking a Position
Down 42% year-to-date, ChargePoint (NYSE:CHPT) stock does not look worthy of investor's money.
Source: JL IMAGES / Shutterstock.com
The largest manufacturer…
Down 42% year-to-date, ChargePoint (NYSE:CHPT) stock does not look worthy of investor's money.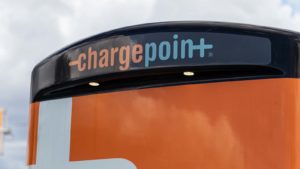 Source: JL IMAGES / Shutterstock.com
The largest manufacturer of electric vehicle charging stations in the world looks good on paper, but so far its potential has not translated into success for shareholders.
ChargePoint went public earlier this year at the height of the frenzy over special purpose acquisition companies (SPACs).
However, like many SPAC deals, CHPT stock has collapsed in the months since it made its market debut. Given the share price's persistent weakness, shareholders might be best advised to cut their losses.
CHPT stock does seem to have gotten pulled down with the broader SPAC sector. After threats of greater regulation over the deals led Wall Street to cool on so-called "blank check" companies or "reverse mergers," underlying fundamentals have also dragged down the company's share price.
The company's revenue for its fiscal 2021 year ended on Jan. 31 amounted to $146.5 million, only 1% higher than the $144.5 million in revenue it generated in the previous 2020 fiscal year.
Coming just months before it went public, the fiscal 2021 financial results led investors to sour on ChargePoint and its prospects, prompting a swift and deep sell-off.
While ChargePoint says it wants to sell its electric vehicle charging units to both commercial and retail customers, the reality is that the vast majority of its current revenue (75%) comes from commercial sales to businesses and office parks.
The general public remains slow to adopt electric vehicles with only about 2% of the vehicles on U.S. roads today being plug-in electric.
Electric vehicles are clearly the future of the automotive industry, but they have a long way to go to achieve mass adoption. Consumers continue to raise concerns ranging from slow charging times to limited driving range when it comes to electric cars, trucks and SUVs.
Lofty Goals and CHPT Stock
Despite its middling financial results and a slowing growing market, ChargePoint continues to have lofty goals and sets itself ambitious targets. Maybe too ambitious.
The company has set a target of achieving $1 billion in sales by 2025, a nearly 10 fold increase from its current sales in a little more than four years.
ChargePoint has also raised its full-year guidance for its current fiscal 2022 year to a range of $225 million to $235 million, which would represent 57% revenue growth over its previous fiscal year.
The second half of this year will need to be exceptionally strong for ChargePoint to reach its targets given that the company generated revenue of $97 million in the first six months of its current fiscal 2022 year.
The company did note in its most recent quarterly financial results that its residential segment saw sales grow by 79% on an annualized basis. This growth was powered by the increasing use of its charging stations at housing complexes across the U.S.
Hopefully, that growth will be sustained in the final months of this year, but it isn't worth betting on.
Recent Acquisition
In August this year, ChargePoint announced that it is acquiring ViriCiti, a commercial fleet management provider. Acquiring ViriCiti will enable ChargePoint to sell its electric vehicle charging stations and related infrastructure to companies with major commercial fleets such as United Parcel Service (NYSE:UPS) and Waste Management (NYSE:WM).
It will also enable ChargePoint to go after lucrative government contracts as the shift to electric vehicles accelerates nationwide.
ChargePoint's fleet segment is an area of strength for the company. In this year's second quarter, the segment grew its sales by 187% year over year. The fleet segment has a lot of potential, but ChargePoint will have to demonstrate that it can grow that area of its business by winning competitive contracts and aligning itself with strategic partners.
ViriCiti is a step in the right direction as it will allow ChargePoint's customers to monitor their operations data and gain valuable insights into their fleet's performance.
Wait and See Where CHPT Goes
The electric vehicle market as a whole has cooled off this year with once high flying stocks such as Tesla (NASDAQ:TSLA) slumping. While electric vehicle companies and their stocks have a bright future, that future remains off in the distance.
ChargePoint's time is coming but it is not here quite yet. As such, investors should wait to see where the company's stock bottoms before taking a position.
In the current environment, and with electric vehicle adoption slow to catch on, CHPT stock is not a buy.
Disclosure: On the date of publication, Joel Baglole did not have (either directly or indirectly) any positions in the securities mentioned in this article. The opinions expressed in this article are those of the writer, subject to the InvestorPlace.com Publishing Guidelines.
Joel Baglole has been a business journalist for 20 years. He spent five years as a staff reporter at The Wall Street Journal, and has also written for The Washington Post and Toronto Star newspapers, as well as financial websites such as The Motley Fool and Investopedia.
More From InvestorPlace
The post Wait for ChargePoint Stock to Bottom Out Before Taking a Position appeared first on InvestorPlace.
electric vehicle
QuantumScape Partners with 'Large Automaker' to Evaluate Battery Prototypes — Report
California-based battery maker QuantumScape (QS) has teamed up with a large automaker to evaluate prototypes of its solid-state battery cells, according…
Airbus reveals the next generation of electric CityAirbus UAM solution; first flight in 2023
Airbus announced plans for a new CityAirbus at the company's first Airbus Summit on "Pioneering Sustainable Aerospace" as the emerging Urban Air…
Airbus announced plans for a new CityAirbus at the company's first Airbus Summit on "Pioneering Sustainable Aerospace" as the emerging Urban Air Mobility (UAM) market begins to firm up.
The fully electric vehicle is equipped with fixed wings, a V-shaped tail, and eight electrically powered propellers as part of its distributed propulsion system. It is designed to carry up to four passengers in a zero-emissions flight in multiple applications.
We are on a quest to co-create an entirely new market that sustainably integrates urban air mobility into the cities while addressing environmental and social concerns. Airbus is convinced that the real challenges are as much about urban integration, public acceptance, and automated air traffic management, as about vehicle technology and business models. We build on all of the capabilities to deliver a safe, sustainable, and fully integrated service to society.

—Bruno Even, Airbus Helicopters CEO
CityAirbus is being developed to fly with a 80 km range and to reach a cruise speed of 120 km/h, making it suited for operations in major cities for a variety of missions.
Sound levels are a key factor for an urban mission; Airbus' extensive expertise in noise-friendly designs is driving CityAirbus' sound levels below 65 dB(A) during fly-over and below 70 dB(A) during landing.
It is optimized for hover and cruise efficiency, while not requiring moving surfaces or tilting parts during transition. The CityAirbus NextGen meets the highest certification standards (EASA SC-VTOL Enhanced Category). Designed with simplicity in mind, CityAirbus NextGen will offer best-in-class economic performance in operations and support.
Airbus is benefitting from years of dedicated research, innovation, two electric Vertical Takeoff and Landing (eVTOL) demonstrators, and development on sound technology across its portfolio of products, as well as decades of experience in certifying aircraft.
The Vahana (earlier post) and CityAirbus (earlier post) demonstrators have jointly conducted 242 flight and ground tests and have flown around 1,000 km in total. Furthermore, Airbus has used extensive subscale flight testing and wind tunnel campaigns and has leveraged its computing and modelling power. CityAirbus NextGen is in a detailed design phase right now and the prototype's first flight is planned for 2023.
We have learned a lot from the test campaigns with our two demonstrators, CityAirbus and Vahana. The CityAirbus NextGen combines the best from both worlds with the new architecture striking the right balance between hover and forward flight. The prototype is paving the way for certification expected around 2025.

—Bruno Even
Beyond the vehicle, Airbus is working with partners, cities, and city inhabitants in order to create the ecosystem that is essential to enabling this new operating environment to emerge.
electric vehicle