Futures Slip From All Time High Amid Fresh China, Growth, Valuation Concerns
Futures Slip From All Time High Amid Fresh China, Growth, Valuation Concerns
One day after US equity futures hit an all time high, rising…
Futures Slip From All Time High Amid Fresh China, Growth, Valuation Concerns
One day after US equity futures hit an all time high, rising to a record 4,590, risk sentiment has reversed and overnight index futures fluctuated and stocks in Europe retreated from a near-record on Wednesday after a flare up in U.S.-China tensions, signs of further regulatory crackdowns from Beijing, a decline in commodity prices, renewed concerns about economic growth and a rise in short-dated U.S. Treasury yields doused the equity market rally on Wednesday. At 7:45 a.m. ET, Dow e-minis were up 27 points, or 0.07%, S&P 500 e-minis were down 2.50 points, or -0.06%, and Nasdaq 100 e-minis were down 15.5 points, or 0.09%. Bonds and the dollar gained and bitcoin stumbled.
The overnight losses started earlier in Asia, where tech stocks suffered hefty falls after China's internet watchdog said it planned stricter registration rules for younger net users, while Chinese tech shares slid on concerns about more scrutiny from Washington after the U.S. banned China Telecom's American business. U.S. futures also turned negative as the bullish mood over Tuesday's forecast-beating results from Google owner Alphabet and Microsoft started to wane.
Shares of energy firms including Exxon and Chevron tracked lower oil prices, while major lenders such as Bank of America slipped on a flattening U.S. yield curve. Microsoft Corp rose 2.1% in premarket trading after it forecast a strong end to the calendar year, thanks to its booming cloud business. Twitter gained 1.4% after the social networking site's quarterly revenue grew 37% and avoided the brunt of Apple Inc's privacy changes on advertising that hobbled its rivals. Google owner Alphabet also reported record quarterly profit for the third straight quarter on a surge in ad sales. However, its shares were down 0.6% after rising nearly 59% so far this year. Here are some of the biggest movers today:
Microsoft (MSFT US) shares gain 2.2% in premarket after first- quarter results that analysts said were very strong across the board, showing scale and justifying the valuation of the software giant.
Alphabet (GOOGL US) rises 1.3% after 3Q earnings earned a mostly positive reception from analysts, with at least three raising their price targets on the Google parent.
Twitter (TWTR US) adds 2% amid resilient third-quarter sales at the social media company as it weathers Apple's new limits on consumer data collection.
Enphase Energy (ENPH US) gains 13% after its 3Q results and 4Q forecasts beat estimates. Analysts await more clarity on supply chain constraints.
Robinhood (HOOD US) slumps 12% as some analysts cut price targets after the retail brokerage reported 3Q revenue that missed estimates and flagged further weakness in 4Q.
Visa (V US) falls 2.4% as analysts flag a disappointing outlook from the payments company.
Texas Instruments (TXN US) declined 4% after a forecast that may disappoint some investors who are concerned about a potential slowdown in demand for electronic components. Watch peers for a readacross.
Angion (ANGN US) plunges 55% after company said a kidney transplant drug failed to meet primary end points in a phase three trial. European partner Vifor (VIFN SW) slips 6%.
"While some prominent earnings misses have clouded the picture, the reality is that on aggregate, the reporting season so far has been very solid," said Max Kettner, a multi-assets strategist at HCBC Holdings Plc. "Everyone, literally everyone, in the market right now is worried about supply-chain constraints, higher input costs and the like, so headwinds from this side are now very well reflected in near-term earnings expectations."
Concern over more tension between Beijing and Washington also weighed on markets after the U.S. Federal Communications Commission voted to revoke the authorization for China Telecom's U.S. subsidiary to operate in the United States after nearly two decades, citing national security.
"We have good U.S. data in earnings which is very reassuring but valuation is very stretched in both the value as well as the growth sector," said Sebastien Galy, senior macro strategist at Nordea Asset Management. "And people are also getting a bit hesitant and are a bit worried because the amount of money that is going through will slow down with the Fed slowly starting to taper – but that is not necessarily a bad thing."
MSCI's global equity benchmark hovered close to Monday's seven-week high and is on track for the best month in almost a year.
However, European stocks softened, led by a 1.6% drop in mining and resource firms in the Stoxx Europe 600 index as prices of raw materials including aluminum and iron ore fell along with crude oil. Germany's DAX underperformed after Europe's biggest economy cut its 2021 growth forecast, citing the lingering effects of the pandemic and a supply squeeze. Bund yields dropped along with those on other European bonds. Bank shares also slipped, with Deutsche Bank down more than 5% despite forecast-beating earnings. Europe's Stoxx 600 dropped about 0.3%, weighed down the most by miners and energy firms. FTSE 100 and DAX both down similar amounts. Here are some of Wednesday's major earnings and corporate news from Europe
Deutsche Bank AG dropped more than 6% after disappointing earnings, while Banco Santander SA declined despite a bullish outlook.
Heineken NV fell after reporting a drop in demand for beer.
BASF SE slipped after flagging dwindling returns on its core suite of chemical products as sputtering global supply catches up with demand.
GlaxoSmithKline Plc rose after improving its profit outlook.
Dutch semiconductor equipment maker ASM International NV advanced after revenue forecasts beat analyst estimates.
Puma SE gained after raising full-year profit forecasts.
Temenos AG surged as much as 16% after Bloomberg reported EQT AB is exploring an acquisition of the Swiss banking software specialist.
Earlier in the session, the MSCI Asia Pacific Index was down 0.4% in late afternoon trading, paring an earlier drop of 0.7%, with Tencent, Alibaba and Meituan the biggest drags. Asian equities fell as risk-off sentiment fueled by renewed concerns over Evergrande's debt woes and an escalation in China-U.S. tensions drove losses in Chinese tech giants. Benchmarks in Hong China and China led declines around the region. The Hang Seng Tech Index plunged as much as 3.9%, the most in over five weeks after Washington moved to ban U.S. business by China Telecom, following previous similar measures against Chinese tech firms including Huawei. Meanwhile, Secretary of State Antony Blinken called for a greater role by Taiwan in the United Nations, raising objections from Beijing. Chinese tech stocks have been rattled this year by a crackdown amid President Xi Jinping's "common prosperity" campaign. There had been signs of a rebound recently, however, as the government signaled it would limit its restrictions. Investor confidence in beaten-down Chinese tech stocks hasn't been fully restored "so they rush to dump those stocks at any negative news and signs of flow reversal," said Castor Pang, head of research at Core Pacific-Yamaichi International Hong Kong. "This round of tech rebound has peaked," he added. Key equity gauges also fell more than 0.5% in Indonesia and South Korea, while Vietnam's benchmark climbed more than 2%.
Japanese equities fell, though they closed off intraday lows, as electronics makers and telecommunications providers drove losses. Auto and chemical makers provided support for the Topix which closed down 0.2%, paring an earlier drop of as much as 0.7%. The Nikkei 225 closed little changed, with a gain in Fast Retailing offsetting a drop in SoftBank Group. Asian stocks were broadly lower, as the U.S. moved to ban China Telecom and amid renewed concern over Evergrande's debt woes. Meanwhile, Japan Exchange Group said Tokyo Stock Exchange will extend the trading day by 30 minutes in the second half of the fiscal year ending March 2025. 
In rates, the 10Y yield is down 1.2bp at 1.595%, trailing steeper declines for U.K. and German counterparts, which outperform by ~3bp as money markets trim expectations for BOE and ECB rate hikes. Long-end Treasuries continued to outperform vs front-end ahead of 5- and 7-year auctions Wednesday and Thursday, as well as month-end rebalancing expected to favor bonds over equities. Long-end yields are lower on the day by ~2bp, front-end yields higher by similar amounts, following selloff in Australia front-end bonds after strong 3Q CPI numbers. 5s30s curve breached 82bp for first time in a year. Gilts flatten further ahead of a revised gilt remit that is expected to report a GBP33b reduction. U.K. 10-year yield falls 5bps to 1.06%, the lowest since Oct. 14, outperforming bunds by ~1bp.
In FX, the Japanese yen strengthened ~0.5% against the U.S. dollar, leading G-10 majors and followed by the Swiss franc. All other G-10 peers are red against the dollar, which is up about 0.06%. The fading risk sentiment meanwhile pushed up the safe-haven Japanese yen which rose 0.4% against the U.S. dollar though the greenback in turn held just off a one-week high versus a currency basket.
The euro kept gravitating toward the $1.16 handle as overnight plays in the common currency as well as the loonie took the spotlight before the monetary policy meetings by the Bank of Canada and the ECB. The three-month Euro benchmark funding rate fell to -0.556%, matching the record low set on Jan. 6, as excess liquidity hovers near an all-time high seen earlier this month. The pound slipped and the Gilt curve bull-flattened ahead of the U.K. government's budget announcement. The U.K. is expected to trim gilt sales to GBP33b, according to a Bloomberg survey of analysts at primary dealers.
Commodity currencies, led by the krone, fell and the Australian dollar erased an Asia-session gain in European hours. The Aussie earlier rallied while Australian 3-year yield surged as much as 24bps to briefly top 1% after core inflation accelerated back inside RBA's target, and taking its game of chicken with the bond market to new heights. Kiwi trailed most G-10 peers following a record trade deficit. The Offshore Chinese renminbi fell against the U.S. dollar amid heightened U.S.-China tensions.
Currency and bond traders were looking to a slew of central bank meetings over the coming week for guidance. Canada is first up at 1400 GMT on Wednesday while the European Central Bank meets on Thursday, when the Bank of Japan also concludes its two-day meeting.
The Fed has all but confirmed it will soon start to whittle back its asset purchases, though has said that shouldn't signal that rate hikes are imminent. Nevertheless, Fed funds futures are priced for a lift-off in the second half of next year.
"We updated our Fed call to show a hike in Q4 2022 and four hikes in 2023," analysts at NatWest said in a note. "The inflation overshoot has been persistent," they said. "There is (only) so much the Fed can tolerate before reacting … it feels inevitable that that conversation will be brought up more and more as we go into next year."
Commodities are in the red. Brent crude down about 1.3% back to $85 a barrel, while WTI slips 1.7% to $83. Base metals drop. LME aluminium, copper, and nickel decline the most. Spot gold down $5 to trade around $1,787/oz.  The crypto space tumbled sharply shortly after the European close, pushing Bitcoin below $59,000 and wiping out much of the ETF launch gains. No changes are expected from Tokyo, but traders are expecting the ECB to push back on market inflation forecasts and are looking for hawkish clues from the Bank of Canada as prices put pressure on rates. Policymakers are facing a steady drip of evidence that there is no let-up from pressure on consumer prices. The latest came from Australia, where data showed core inflation hit a six-year high last quarter, raising the possibility of sooner-than-planned rate increases. The Australian dollar jumped after the data but soon pared the gains.
Looking at today's busy calendar, we will get preliminary September wholesale inventories, durable goods orders and core capital goods orders from the US. In Europe, Germany November GfK consumer confidence, France October consumer confidence and Euro Area September M3 money supply are due. In central banks, monetary policy decisions from the Bank of Canada and Central Bank of Brazil will be released. On the corporate earnings front, companies reporting include Thermo Fisher Scientific, Coca-Cola, McDonald's, Boeing, General Motors, Santander and Ford. Elsewhere, the UK government announces Autumn Budget and Spending Review.
Market Snapshot
S&P 500 futures little changed at 4,569.75
STOXX Europe 600 down 0.3% to 474.38
MXAP down 0.4% to 199.65
MXAPJ down 0.8% to 656.34
Nikkei little changed at 29,098.24
Topix down 0.2% to 2,013.81
Hang Seng Index down 1.6% to 25,628.74
Shanghai Composite down 1.0% to 3,562.31
Sensex up 0.2% to 61,468.43
Australia S&P/ASX 200 little changed at 7,448.71
Kospi down 0.8% to 3,025.49
German 10Y yield fell 4 bps to -0.157%
Euro little changed at $1.1593
Brent Futures down 1.1% to $85.46/bbl
Gold spot down 0.5% to $1,784.14
U.S. Dollar Index little changed at 93.98
Top Overnight News from Bloomberg
Chinese authorities told billionaire Hui Ka Yan to use his personal wealth to alleviate China Evergrande Group's deepening debt crisis, according to people familiar with the matter
Germany cut its 2021 growth outlook to 2.6% — compared with a prediction of 3.5% published at the end of April — reflecting a scarcity in some raw materials and rising energy prices, particularly for gas, Economy Minister Peter Altmaier said Wednesday in an interview with ARD television
China plans to limit the price miners sell thermal coal for as it seeks to ease a power crunch that's prompted electricity rationing and even caused a blackout in a major city last month
The SNB stressed that in light of the highly valued currency and the degree of economic slack, expansive monetary policy needs to be maintained, according to an account of President Thomas Jordan's meeting with Swiss govt
Sweden's National Debt Office is reducing its bond borrowing in both kronor and foreign currency because central government finances are recovering faster than expected from the pandemic, according to a statement
A more detailed look at global markets courtesy of Newsquawk
Asian markets adopted a downside bias as sentiment waned following the mild gains on Wall Street, in which the S&P 500 and DJIA eked out record closes after easing off best levels. The US close also saw earnings from behemoths Microsoft, Alphabet and AMD – the former rose 2% after blockbuster metrics, whilst the latter two dipped after-market. Meanwhile, Twitter shares rose almost 4% after hours as the Co. highlighted the lower-than-expected Q3 impact from Apple's privacy-related iOS changes. On the flipside, Robinhood slumped over 8% after reporting a steep decline in crypto activity. It's also worth noting that Berkshire Hathaway Class A shares – the world's most expensive shares – are quoted +51% after-market (+USD 223,614.00/shr); reasoning currently unclear. Overnight, US equity futures resumed trade flat before a mild divergence became evident between the NQ and RTY, whilst European equity futures' losses were slightly more pronounced. Back to APAC, the ASX 200 (+0.1%) was buoyed by its tech sector amid the post-Microsoft tailwinds from the US, but the sector configuration then turned defensive, whilst Woolworths slumped some 4% after earnings and dragged the Consumer Staples sector with it. The Nikkei 225 (-0.1%) saw losses across most sectors, with Retail, Insurance and Banks towards the bottom. The KOSPI (-0.8%) conformed to the downbeat mood, whilst Hyundai shares were also pressured amid its chip-related commentary. The Hang Seng (-1.6%) and Shanghai Comp (-1.0%) declined despite another substantial CNY 200bln PBoC liquidity injection for a net CNY 100bln. The Hang Seng accelerated losses in the first half-hour of trade with Alibaba, Tencent and Xiaomi among the laggards. Meanwhile. PAX Technology slumped 45% after the FBI raided the Co's Florida officers amid suspicion PAX's systems may have been involved in cyberattacks on US and EU organizations. Finally, 10yr JGBs were lower amid spillover selling from T-notes and Bund futures, whilst the Aussie 3yr yield topped 1.00% for the first time since 2019 as the trimmed and weighted Australian CPI metrics moved into the RBA's target zone.
Top Asian News
China Agrees Plan to Cap Key Coal Price to Ease Energy Crisis
China Tech Stocks Slump as Tensions With U.S. Spook Investors
Top Court Orders Probe Of India's Alleged Pegasus Use
Tokyo Stock Exchange to Extend Trading Day by 30 Minutes
European equities (Stoxx 600 -0.3%) are trading moderately lower in a session which has been heavy on earnings and light on macro developments. The APAC session saw more pronounced losses in Chinese bourses (Shanghai Comp -1%, Hang Seng -1.8%) compared to peers despite ongoing liquidity efforts by the PBoC with Hong Kong stocks hampered by losses in Alibaba, Tencent and Xiaomi. Stateside, performance across US index futures were initially firmer before following European peers lower with more recent downside coinciding with the US Senate Finance Committee Chairman unveiling a tax proposal focused on unrealised gains of assets held by billionaires and impose a 23.8% capital gains rate on tradable assets such as stocks; ES -0.1%. The US close saw earnings from behemoths Microsoft, Alphabet and AMD – the former rose 2% after blockbuster metrics, whilst the latter two dipped after-market. Meanwhile, Twitter shares rose almost 4% after hours as the Co. highlighted the lower-than-expected Q3 impact from Apple's privacy-related iOS changes. On the flipside, Robinhood slumped over 8% after reporting a steep decline in crypto activity. In the pre-market, upcoming earnings highlights include McDonalds, Boeing, GM, Bristol Myers and FTSE 100-listed GSK. Back to Europe, sectors are mostly lower with Basic Resources and Oil & Gas names at the foot of the leaderboard amid performance in underlying commodity prices. Banking names are also trading on a softer footing following earnings from Deutsche Bank (-5.4%) which saw the Co. report a decline in trading revenues whilst managing to make a profit for the 5th consecutive quarter. Spanish heavyweight Santander (-2.5%) is also acting as a drag on the sector despite reporting a net profit above expectations for Q3 with some desks highlighting softer performance for its US operations. Elsewhere, Sodexo (+5.6%) is the best performer in the Stoxx 600 after strong FY results, whilst Puma (+3.2%) trades on a firmer footing after reporting a beat on Q3 earnings and raising guidance. To the downside, BASF (-1.0%) shares are seen lower despite exceeding expectations for earnings with the Co. cautioning that the impact from higher Nat Gas prices in the first nine months of the year amounted to EUR 600mln costs and a significant increase in costs is expected following the October price hike.
Top European News
Deutsche Bank Falls; Results Fail to Provide Fresh Catalyst
BASF Points to Chemical Price Surge Easing as Supply Increases
SNB's Jordan Stressed Need for Loose Policy in Govt Meeting
U.K.'s Sunak Set to Cut Tax on Domestic Flights: The Independent
In FX, nearly, but not quite for the index in terms of turning full circle on Tuesday and matching the prior week high as it fell just shy at 94.024 vs 94.174 on October 18, while also narrowly missing 94.000 on a 'closing' basis with a last price of 93.956. Moreover, month end rebalancing factors are moderately bearish for the Greenback against G10 rivals, and especially vs the Yen that has a relatively large 1.6 standard deviation and appears to be playing out in the headline pair and Jpy crosses on spot October 29. Indeed, Usd/Jpy has recoiled further from yesterday's peak circa 114.31 to sub-113.60 before taking cues from the BoJ tomorrow and Japanese retail sales in the run up, but decent option expiry interest between 113.55-50 (1.8 bn) may underpin and support the DXY by default within a narrow 94.008-819 band. More immediately for the Buck in particular and peers indirectly, US durable goods, advance trade, wholesale and retail inventories.
CHF/AUD – Also firmer vs their US counterpart, as the Franc clambers back above 0.9200 irrespective of a deterioration in Swiss investor sentiment and the growing chance that the SNB could be prompted to respond to a retreat in Eur/Chf from 1.0700+ to 1.0637 or so. Elsewhere, the Aussie has pared some of its post-core inflation inspired gains, but is holding close to 0.7500 and still outpacing its Antipodean neighbour as Aud/Nzd hovers around 1.0500.
NZD/CAD/GBP – A downturn in overall risk sentiment and the aforementioned cross headwinds are weighing on the Kiwi that has slipped under 0.7150 vs its US namesake, and it's a similar tale for Sterling that failed to retain 1.3800+ status or breach 0.8400 against the Euro before the latest reports about France preparing retaliatory measures against the UK over the fishing rights dispute. On top of that, Eur/Gbp tides are turning into month end and the usual RHS flows seen into and around fixings, while the Pound may also be acknowledging a pull-back in Brent prices in advance of the Budget, like the Loonie in respect of WTI ahead of the BoC, with Usd/Cad back above 1.2400 compared to 1.2350 at one stage on Tuesday and a tad lower in the prior session. Note, the break-even via implied volatility indicates a 58 pip move on the policy meeting that comes with a new MPR and press conference from Governor Macklem.
EUR – Notwithstanding several gyrations and deviations of late, the Euro seems largely anchored to the 1.1600 mark vs the Dollar and yet more option expiries at the strike (1.5 bn today) may well be a contributing factor as the clock continues to tick down Thursday's ECB convene that is seen as a dead rubber event in passing ahead of the big one in December – check out the Research Suite for a preview and other global Central Bank confabs scheduled this week.
SCANDI/EM – Hardly a surprise to see the Nok recoil alongside crude prices, but the Sek is holding up relatively well in wake of an uptick in Swedish household lending and a big swing in trade balance from deficit to surplus. Conversely, the Try's stoic revival mission has been derailed to an extent by dip in Turkish economic confidence offsetting a narrower trade shortfall, the Rub and Mxn are also feeling the adverse effects of oil's retracement, the Zar is tracking Gold's reversal through 200 and 100 DMAs, and the Cny/Cnh have been ruffled by the latest US-China angst, this time on the telecoms front. Last, but not least, the Brl anticipates a minimum 100 bp SELIC rate hike from the BCB, if not 125 bp as some hawkish forecasts suggest.
In commodities, a softer start to the session for WTI and Brent seemingly stemming from the cautiously downbeat tone portrayed by broader risk and continuing to take impetus from last night's Private Inventory report. For reference, the benchmarks are currently lower in excess of USD 1/bbl and WTI Dec'21 has been within touching distance of the USD 83.00/bbl figure, though is yet to test the level. Returning to yesterday's crude report which printed an above consensus build of 2.318M for the headline print while the gasoline and distillate components were unexpectedly bearish, posting modest builds against expected sizeable draws. Looking ahead, the EIA release is expected to post a headline build. Aside from this, crude specific newsflow has been limited ahead of next week's OPEC+ gathering though Iran remains on the radar given the latest release of constructive commentary on nuclear discussions. Albeit, we are still awaiting details on a return to full Vienna discussions. Moving to metals, spot gold and silver are softer on the session in a continuation of action seen around this time during yesterday's session; metals pressured in wake of a choppy, but ultimately firmer, dollar. Elsewhere, China has reportedly agreed to set a price cap for thermal coal sales and comes as part of the ongoing crackdown by China on the commodity which spurred Zhengzhou thermal coal futures to hit limit-down overnight.
US Event Calendar
8:30am: Sept. Durable Goods Orders, est. -1.1%, prior 1.8%; 8:30am: Durables Less Transportation, est. 0.4%, prior 0.3%

Sept. Cap Goods Orders Nondef Ex Air, est. 0.5%, prior 0.6%
Cap Goods Ship Nondef Ex Air, est. 0.5%, prior 0.8%

8:30am: Sept. Retail Inventories MoM, est. 0.2%, prior 0.1%; Wholesale Inventories MoM, est. 1.0%, prior 1.2%
8:30am: Sept. Advance Goods Trade Balance, est. -$88.3b, prior -$87.6b, revised -$88.2b
DB's Jim Reid concludes the overnight wrap
It's day 42 out of 42 on crutches without any weight bearing on my left leg. Over that period I've been hopping, crawling, sliding, and using the crutches as a pole vault amongst other various forms of self transportation. So sadly today is the last day I get waited on. When I wake up tomorrow I'll try to walk again and fend for myself.
Equities threw away their crutches a couple of weeks ago and haven't looked back. US Earnings have helped and while they aren't as good as the headline beats suggest, due to big unwinding of reserves for loan loss provisions at the banks, they are notably better than some of the stagflationary gloom stories that dominated in the weeks ahead of this season. A reminder that our equity guys did their state of play on earnings a couple of days back here.
Big tech was always going to be the swing factor between a slightly better than normal level of beats and a more aggressive one. Last night Alphabet, Microsoft, and Twitter all reported after hour. Alphabet and Microsoft beat on both sales and earnings, while Twitter's revenue just missed expectations but traded higher after hours. Of the 41 S&P 500 companies that reported yesterday, 33 beat estimates. For the earnings season to date, 166 S&P companies have reported, with 139 beating earnings estimates.
Prior to this, markets continued to stay in their "new normal" of record or cyclical high equity prices and multi-year breakeven highs. Positive surprises for earnings on both sides of the Atlantic helped yesterday as did strong US consumer confidence numbers.
Starting with the US, along with strong earnings, a number of positive surprises in an array of economic data yesterday did just enough to push the S&P 500 (+0.18%) and the DJIA (+0.04%) to new record highs, while the Nasdaq (+0.06%) fell short of beating its record set on September 30th. The FAANG Index lagged on the day, dropping -0.33%, but managed new all-time highs intraday. On the other side of the Atlantic, European equities notched solid gains as well, with most major European markets finishing well in the green territory, lifting the STOXX 600 by +0.75% – a fraction below its record high. All index sectors but energy (-0.29%) finished higher on the back of strong earnings early in the session, particularly from UBS and Novartis.
Taking a closer look at the aforementioned economic data, October US consumer confidence came in at 113.8 versus 108.0 expected, while the Richmond Fed Manufacturing index rose to 12, beating expectations of 5. In housing, new home sales for September (800k) surpassed estimates (756k) by a decent margin, whereas the August FHFA House Price Index came in at +1.0% versus +1.5% expected. There were further signs of a tight US jobs market as the labour market differential in the Conference Board index improved to 45.0, the best reading since 2000.
Similar to Monday, breakevens climbed as real yields fell in the US and Germany. Nominal 10-year Treasuries were -2.3bps lower, while breakevens increased +2.6bps to 2.69%, still just a hair beneath all-time highs for the series. 10-year bunds declined -0.3bps while the breakeven widened +3.0bps. Breakevens took a breather in the UK, narrowing -8.6bps, whilst 10-year gilts were -3.0 bps lower.
In Asia, most major indices are down this morning. The Nikkei 225 (-0.61%), KOSPI (-0.92%), Hang Seng (-1.58%) and Shanghai Composite (-0.92%) are all trading lower. Sentiment soured after the real estate saga continued with Chinese authorities asking companies to get ready to repay offshore bonds, while also urging Evergrande's founder to employ his own wealth to aid the struggling developer. Additionally, in geopolitics, the US Federal Communications Commission banned China Telecom (Americas) Corp. from operating in the US on the back of national security concerns.
Data releases from Asia continued to support the inflationary narrative amid rising commodity prices as we saw a +16.3% YoY growth in China's industrial profits in September, up from +10.1% a month earlier. Meanwhile, Australia's trimmed mean CPI (+2.1%) came in above expectations (+1.8%), sending the 3y yield higher by +14.5bps. The S&P 500 mini futures (0.00%) is broadly unchanged with the 10y Treasury at 1.622 (+1.4bps).
In commodities, oil futures were mostly mixed yesterday, but both WTI (+1.06%) and Brent (+0.48%) managed to rise by the European close, as Saudi Aramco said earlier in the session that oil output capacity is declining rapidly across the world. On the other hand, European weather forecasts that pointed at lower temperatures starting next week did little to propel natural gas prices, which declined both in the region (-0.33%) and in the US (-0.27%).
Briefly taking a look at the virus news, The FDA's vaccines advisory committee voted 17-0 to back jabs for kids ages 5-11. The dose for the younger cohort amounts to one third of the current one given to those over the age of 12, which means that it could be more quickly distributed if the demand is there. The agency will give its final ruling soon, which is expected to follow the panel's recommendation, and then the shots could be distributed within weeks to schools, pediatricians, and pharmacies. Elsewhere, Singapore will allow fully vaccinated travelers from Australia and Switzerland to enter without quarantine from November 8.
In terms of upcoming data releases today, we will get preliminary September wholesale inventories, durable goods orders and core capital goods orders from the US. In Europe, Germany November GfK consumer confidence, France October consumer confidence and Euro Area September M3 money supply are due. In central banks, monetary policy decisions from the Bank of Canada and Central Bank of Brazil will be released. On the corporate earnings front, companies reporting include Thermo Fisher Scientific, Coca-Cola, McDonald's, Boeing, General Motors, Santander and Ford. Elsewhere, the UK government announces Autumn Budget and Spending Review.
Tyler Durden
Wed, 10/27/2021 – 07:53
nasdaq
asx
ax
gold
iron
aluminum
Tossing up ASX-listed African gold stocks? Here's the ultimate, only guide you'll ever need
In recent years attitudes towards African mining stocks have arguably changed as investors have become more risk averse and sensitive … Read More
The…
In recent years attitudes towards African mining stocks have arguably changed as investors have become more risk averse and sensitive to both ESG and geopolitical risk.
The words "Tier 1 jurisdiction" are becoming more prominent in the lexicon of gold majors, a turn of phrase that appears to value projects in developed nations like Australia and Canada over "riskier" jurisdictions like Africa and the Pacific.
But with Australian gold miners facing rising costs, a stagnant gold price and struggling to find traction in equity markets, some mid-tier miners in West Africa have punched above their weight in 2021.
According to Euroz Hartleys, the two lowest cost mid-tier gold miners in the September quarter could be found there – West African Resources (ASX:WAF) with its new Sanbrado mine in Burkina Faso and Perseus Mining (ASX:PRU), which recently opened the low cost Yaoure mine in Cote d'Ivoire.
Simon Taylor, the managing director of Malian gold explorer Oklo Resources (ASX:OKU), says investors who count West Africa out could be sleeping on the next major gold discovery.
"It's been easy to invest in the West Australian gold space and some of the Canadian space over the last four or five years," he told Stockhead.
"For investors, I think what you're getting from Oklo and from other companies is huge upside on very large deposits that can be found, and that's why we're there."
African gold stocks = incredible value on offer
The next gold producer in line appears to be Tietto Minerals (ASX:TIE), which this week completed an $85 million equity raising to secure funding for the US$200 million Abujar gold mine in Cote d'Ivoire.
Tietto was trading at just 6c a share in early 2019 before a string of high grade, shallow gold hits saw the explorer increase its gold bounty by 146% to 1.7Moz in the space of a couple months.
After two years of sustained drilling success Abujar now contains 3.4Moz, and Tietto plans to produce its first gold bar in the fourth quarter of 2022.
At 42c and a market cap of $195 million Tietto is a long way from where it once was.
But with a post-tax NPV of US$722 million and IRR of 95%, it's not hard to imagine the market may price the same thing at a higher premium if it were out the back of Kalgoorlie.
"You always need to challenge your biases or your views," Tietto executive director Mark Strizek said.
"And that's one of the things that I love explaining is that Africa isn't what we think it is.
"In some areas, I'd probably say the Ivoirian phone network is better than it is in Australia. So you've got to leave your biases and preconceptions behind.
"We know where we stand and we're really excited about the opportunities and I think that's where shareholders need to have a look at that as well.
"I think we probably are moving into an area that as the valuations in Australia start hitting the peak, this is where the opportunities lie.
"There is an incredible amount of headroom or uplift to come on valuations from obviously us getting into production and also for the established producers as well."
&nsbp;
Looking for multi-million ounce potential
As Tietto has shown, new discoveries in West Africa can be large and drilled out at a fast click.
$70 million capped Oklo is not at the same stage as Tietto, but its initial resource for the Seko deposits at its Dandoko project of 11.34Mt at 1.83g/t for 668,500oz should be a launching pad for further resource growth.
It has since enjoyed some high grade hits from its Disse prospect and has started a 9000m drilling program to grow the Seko resource, which will continue into next year.
Dandoko is located within the Kenieba Inlier of west Mali, between B2Gold's 7.1Moz Fekola mine and Barrick's world class 17.9Moz Loulo-Gounkoto mining complex.
Oklo secured 500km2 of tenure between the two giant gold mines, and even though Dandoko is further from the famed Senegal-Mali Shear Zone, Taylor says the Australian explorer is finding the same mineralising systems.
With scoping studies and resource drilling both underway, Taylor said Oklo's aim is to uncover something of million-ounce potential or better.
"Rule of thumb on these projects is a 10-year mine life. If you hit the 10-year mine life, over 100,000 ounces a year, that's what we want to get to," he said.
"So that's that million-ounce mark, which we're aiming for, and we want to ensure that is constrained and modelled and robust.
"But the ultimate prize from there is to find the multi-million ounce potential which we think the area has, and we know it has from what our neighbours have found over the last few years."
Top African producers deliver on costs
In recent times major mining discoveries in mature mining destinations like the WA Goldfields have increasingly been made under deep cover.
On the other hand, many recent discoveries in the relatively under-explored West African gold fields like the Senegal-Mali shear zone and Birimian greenstone belt have been made close to surface with big oxide components.
Lower pre-stripping and processing costs often mean the early years of new West African mines like Sanbrado are cheaper, providing early cashflow to pay back capex quickly.
Tietto's Abujar is expected to produce 260,000oz at sector-low costs of just US$651/oz in its first year, and 200,000ozpa over its first six years at an average AISC of just US$804/oz.
While that could come apart in execution, Strizek says recent history has shown some of the cheapest operators are in West Africa.
"I think in terms of the cheapest cost production, it's obviously WAF and where we're looking at our first year, and the first six years, we're right up there," he said.
"So (Africa's) very, very competitive. And I think that's one of the keys that as investors you run the ruler over.
"You've got to look at the track records of Perseus and obviously now WAF and at Tietto we've tried pretty hard.
"We've secured a fantastic build team that we've got fresh out of the Sanbrado build working for us and we're running very, very hard to get this thing up and running for Q4 next year."
Like Strizek, Taylor believes investors will move into African gold companies when they see the success many are having building large gold deposits.
It was not so long ago that Papillon Resources, an Australian company run by Oklo chairman Mark Connelly, sold along with the Fekola deposit to B2Gold for $600 million in 2014.
Taylor pointed to the $181 million takeover by Ramelius Resources (ASX:RMS) of gold explorer Apollo Consolidated (ASX:AOP) and its 1.1Moz Rebecca gold project near Kalgoorlie as an example of the premiums being offered in WA.
"You can see with the recent takeover of Apollo and other assets in WA, if some of these (African) assets were in Western Australia, the market cap and valuation would be a lot higher I think," Taylor said.
"I think the investment appetite will come back, it always does.
"There's fantastic geology where we are, it's very under-explored and you've seen some good successes in the last two or three years on companies exploring there.
"The majors are all there and you've seen great success stories like WAF, which is now in production and going very well."
What about the political instability?
There have been a number of incidents in recent years that have underlined the risks of operating in Africa.
In the past two years there have been successful coups in Mali and Guinea.
Civil unrest this year in South Africa caused supply chain delays and saw Rio Tinto call force majeure at its Richards Bay mineral sands mine, while resource nationalism agendas can make mining and environmental policies unpredictable.
But the impact of social and political events on mining operations is not always clear cut.
At Abujar, Strizek says Cote d'Ivoire has a modern mining code – just seven years old – and a maturing local industry.
The country has set ambitious targets to increase the share of its GDP that comes from mining.
The Ivoirian Government takes a 10% free carried equity interest in projects like Abujar, but Strizek said it also has a 25% corporate tax rate, well-resourced mining department and sensible environmental approval system.
"They looked around the world and in some instances modelled on the West Australian mining jurisdiction, the good aspects of it," he said.
"Especially in Cote d'Ivoire you've got a mining department that's resourced, has skilled, professional people that are working for it, and you can get decisions made.
"There's a very good mix of professionals and good contractors operating in country as well.
"And it's without the cost pressure and inflationary aspects we're seeing here, especially in Western Australia, you just don't have that. There's a large pool of workers and a large pool of contractors that are eager to do business with you."
Taylor notes Oklo continued to operate following the 2020 Malian Coup and even after Mali's previous coup in 2012, Connelly's Papillon continued to drill Fekola into a world class resource worth over half a billion bucks.
"There was a coup in Mali last year (and) it hasn't affected any of our operations," he said.
"It hasn't affected any of the gold mines. We're getting on with business as usual.
"And one of the keys to operating in places like West Africa is really good personnel. And we have some fantastic Malian guys involved, in particular our director in country Madani Diallo."
Outside of Tietto and Oklo there are a number of African gold stocks on the ASX.
We picked out five producers and 13 explorers and three potential IPOs on the lookout for gold on the African continent.
PRODUCERS
$1.3 billion capped West African Resources is one of the star gold miners on the ASX right now, and is the poster child for African gold on the bourse, sitting on a 51% gain over the past year.
Having kicked off production at the Sanbrado mine in Burkina Faso in March 2020 at the start of the Covid-19 pandemic, the company is now one of the lowest cost mid-tier gold producers on the ASX.
It is on track to beat the 280,000oz upper end of its production guidance in its first full year of operations in 2021, and has purchased the 6.8Moz Kiaka mine from B2Gold in the hopes of becoming a 400,000ozpa producer by the middle of the decade.
"We're in this to make money for our shareholders and stakeholders and the two best performing or the two highest margin producers on the ASX right now are West African gold producers in Perseus and West African Resources," WAF managing director Richard Hyde told Stockhead this month when asked about operating in Africa.
"It just shows you that new projects over there, they generate a lot of free cash flow early on.
"West Africa seems to me that it is kind of where the West Australian Goldfields were at in the 1980s and '90s when new discoveries were being made."
Resolute is one of the oldest gold mining companies on the ASX and is known as a trailblazer for Aussie gold stocks in Africa, having operated there for three decades.
It now owns the Syama mine in Mali and the Mako gold mine in Senegal, purchased via the takeover of Toro Gold in 2019.
Unfortunately for Resolute that portfolio has not performed as planned in recent years, with the gold miner cutting production guidance for 2021 in August from 350,000-370,000oz at US$1200-1275/oz to 315,000-340,000oz at US$1290-1365/oz.
It recently did bank US$90 million from the sale of its mothballed Bibiani gold mine in Ghana, having sold the Ravenswood gold mine in Queensland to EMR Capital and Golden Energy and Resources in January 2020.
$408m-capped, 38c a share, Resolute has lost 80% of its value over the past two years having hit a five-year peak of $2 in August 2019.
While Resolute has been on the decline, fellow West African mid-tier Perseus has been moving in the other direction.
It is now the most valuable primary ASX-listed African gold miner with a market cap of ~$2 billion.
Up almost 200% over the past five years and 25.75% YTD, Perseus has been rewarded for consistent EBITDA growth in recent years.
Its Edikan, Sissingue and Yaoure mines in Ghana and Cote d'Ivoire delivered record quarterly gold production for Perseus of 112,786oz at a weighted all in cost of US$966/oz in the September quarter.
That came after a 2021 financial year which saw the growing gold miner deliver a 1.5c maiden dividend, 9.5 years after declaring commercial production from its first mine Edikan.
Perseus says it is on track to become a 500,000ozpa producer from organic sources, but is also facing questions on whether it will buy out competitors in order to grow faster.
"In terms of the potential to implement step changes in our ambitions by merging Perseus with other companies, this possibility is ever present, and we continue to search for opportunities that will achieve our strict investment criteria and enhance the overall value of our asset portfolio and our organisation," managing director Jeff Quartermaine said at Perseus' AGM last Thursday.
"I have said many times, that it is easier to talk about these things than to implement.
"To those who are anxious that Perseus will 'miss the boat' in the area of consolidation, let me say that we have not missed any opportunities that we have set our sights on in the past and the results of our selectivity speak for themselves – look no further than the value created for all shareholders by the acquisition of Amara and its Yaouré Project several years ago."
Firefinch is up a whopping 239.47% year to date, making the relatively new gold miner a $600 million company.
It was more before a sell-off following the announcement of a Share Purchase Plan on Thursday conducted at 58c, a discount to its 70c price on Wednesday.
That SPP was hardly bad news though, with Firefinch accepting $51 million worth of bids for what was intended to be a $25 million SPP owing to the massive demand from existing sharholders.
That is no doubt a vote of confidence in its plans to return the Morila gold mine in Mali to its former glory.
Firefinch paid just US$28.8 million for the mine, owned by AngloGold and Barrick, which has produced upwards of 7Moz since opening in 2000.
It was once known as Morila the Gorilla for the astonishing grade and scale of the Morila Super Pit, which was at its peak a 1Moz producer.
It is currently producing around 50,000ozpa and rising from satellite pits and tailings, but with Firefinch planning to restart mining at the main Morila Pit next year, it plans to make Morila a 100,000oz producer in 2022 with longer term plans to become a 200,000ozpa mine.
Firefinch is also priced for its giant Goulamina lithium project, which will be developed in a joint venture with China's Ganfeng through a demerged company Leo Lithium.
Primarily listed in America and Johannesburg but dual-listed in Australia where it runs the big Sunrise Dam and Tropicana gold mines.
AngloGold's attitude towards its home continent has shifted over the years. Formely the gold division of Anglo American it has now sold out of its costly assets in its homeland of South Africa.
But the world's third biggest gold producer, which merged with Ghana's Ashanti Goldfields in 2004, still has an expansive portfolio of African gold mines and JVs that delivered 1.6Moz across five operations in 2020.
These include the 600,000ozpa Geita mine in Tanzania, its share in the Kibali JV with Barrick in the DRC, Iduapriem and Obuasi in Ghana, and the 10Moz Siguiri mine in Guinea.
EXPLORERS
Turaco Gold is run by Justin Tremain and if his history in Africa is anything to go by, he may develop a company worthy of a big money takeover.
Tremain led Exore Resources ahead of its takeover by Perseus Mining last year in a ~$80 million deal, having previously headed Renaissance Minerals before its takeover by Asian gold producer Emerald Resources (ASX:EMR).
Formerly known as Manas Resources, Turaco has undergone a facelift since Tremain and Co. came on board in November last year, driving a near doubling of the West African explorer's share price.
Turaco describes itself as a leading Cote d'Ivoire explorer. Its investment case rests on the 8350sqkm landholding it has built on the Birimian Greenstone Belt.
That includes the Boundiali and Ferke projects in the northern part of the African nation, 89% owned JVs with Predictive Discovery where Turaco has made high grade discoveries including 20m at 10.45g/t, 30m at 8.3g/t (Boundiali) and 45.3m at 3.16g/t (Ferke).
The Nyangoubue discovery at Boundiali South presents as a runs-on-the-board opportunity, with a maiden JORC resource likely early next year.
It also owns the Eburnea gold project, where a large scale discovery was declared on the basis of auger drilling last month that delineated 4.5km of strike and saw shallow grades of up to 9.91g/t.
Turaco additionally owns the Tongon North gold project, an expansive near-2000sqkm land package abutting Barrick's 4.5Moz Tongon mine.
In a recent note Far East Capital analyst Warwick Grigor said to "keep this one on your radar" after its shares dipped following a $10 million placement at 12c a pop.
"There seems to be plenty of gold on its licences, judging by assays so far," he wrote. "The shares have been quite strong since September, but dipped recently owing to the placement.
"Once this has been digested by the market the impending exploration news should help in the resumption of uptrend."
Dominated by artisanal miners, Ethiopia's economic reform agenda has seen gold exports skyrocket in 2020 and 2021.
Around 75% of the country's gold comes from prospectors, who have been encouraged to deliver into the State-owned trading centres so the value of the commodity to the Ethiopian economy can be quantified.
Renowned as a source of the precious metal for the Pharoahs of Ancient Egypt, Ethiopia is on the cusp of re-emerging as a gold exporter.
One Aussie stock riding this theme is Megado, which listed in October last year in a $6m IPO to chase to explore six gold projects in the forgotten region.
The $4.4m microcap says it has had promising results at its Babicho and Chakata projects.
$334 million capped prospect generator Predictive Discovery is up 308.33% in 2021 after hitting the mother lode at its North-East Bankan find in Guinea's Siguiri Basin.
The Eureka moment arrived when the company struck 46m at 6.58g/t from its Bankan project in April 2020.
PDI released a maiden inferred resource of 72.8Mt at 1.56g/t for 3.65Moz for Bankan at a "discovery cost" of just $4/oz.
The company subsequently dipped last month amid reports questioning the legality of setting up mining operations at Bankan, which sits within the outer buffer zone of the Upper Niger National Park.
Those concerns have dissipated in the month since, with the stock climbing to multi-year highs upwards of 24c.
Listed in 2019, African Gold shares popped in September after it announced shallow screen fire assays including a hit of 10m at 123g/t gold from its Didievi project in Cote d'Ivoire.
The Evan Cranston and Tolga Kumova backed ~$25 million small cap has since settled back into the 20c a share range.
It owns a swag of six pre-resource projects across the Ivory Coast and Mali. African Gold has been most active at Didievi, where Glencore, Equigold, Lihir and Newcrest all set foot between 2006 and 2011.
The 391km2 project is located in central Cote d'Ivoire on the emerging Oume-Fetekro Birimian greenstone belt, which hosts Allied Gold's plus-3Moz Bonikro/Hire (+3Moz) and Endeavor's 1Moz Agbaou gold mine to the south and the recent plus-2.5Moz Fetekro discovery made by Endeavour to the north.
Follow up drilling is set to take place this quarter at Didievi where African Gold has identified a large 1.5km x 1km gold system at the Blaffo Gueto target that it says is open in all directions.
Chaired by metallurgical engineer David Sproule, Polymetals bears the same name as his successful former private explorer, which went public and merged into the ill-fated Black Oak Minerals with Southern Cross Goldfields.
This Polymetals has a different angle to Sproule's former vehicle, which ran mines across Australia, and listed this year bearing the rights to two exploration licences covering 112km of Guinea's Siguiri Basin.
Polymetals' Alahine and Mansala projects are located near the 10Moz Siguiri mine.
Its exploration activities have been unaffected by the coup that saw Guinea's military take the capital of Conakry a couple months ago, completing its phase 2 exploration program at East Alahine in the September Quarter, comprising 98 drill holes including 94 aircore and 4 Reverse Circulation holes for a total of 7,320m.
Golden Rim Resources boasts a resource of 2Moz at 1.3g/t gold in its Kouri gold project in Burkina Faso and last year acquired the Kada gold project in Guinea, where it is earning the right to own up to 75%.
The project hosts a non-JORC resource in its oxide profile to around 100m deep, and sits just 36km south of AngloGold's Siguiri mine.
Kada was previously drilled by Newmont, which sunk 33,857m worth of diamond and RC holes, but was considered too small a target for the world's biggest gold miner.
That's all good for $22m capped Golden Rim, which is going to undertake a 6500m resource definition RC drilling campaign with the intention of delivering a maiden resource in January next year.
Another Ivoirian explorer on the hunt for high grade gold deposits in the West African nation.
Founded by the husband-wife team of Peter and Ann Ledwidge who led Orbis Gold into its $178 million takeover by SEMAFO in 2015, Mako owns the Napie gold project and the Korhogo project adjacent to Barrick's 4.9Moz Tongon mine.
Located on the same belt as Tietto's Abujar, Mako this year reached an agreement to take its share in its Napie JV with Perseus from 51 to 90%.
In exchange the leading African mid-tier has become a 5.1% cornerstone shareholder in Mako.
Four prospects are currently being drilled in an expansive 35,000m RC and diamond program at Napie. Like Orbis, Mako is hoping to find a multi-million ounce resource, with maiden numbers due soon for the Tchaga and Gogbala prospects.
Marvel Gold was a struggling African graphite company known as Graphex before it locked down a suite of Malian gold assets to change course.
Marvel recently spun Graphex's old Chilalo graphite project into a new ASX-listed graphite company, Evolution Energy Minerals (ASX:EV1), which popped on debut and is now worth $51 million to Marvel Gold's own $45m market cap. Go figure.
Marvel's own stake in EV1 was worth $25.5 million as of last week, which added to its $5.4 million bank balance values its own 1Moz plus gold inventory at just $11 million.
MVL is sitting on ~1Moz of gold at its 'Tabakorole' project in southern Mali, a region which includes Firefinch's 7.5Moz Morila gold mine and Resolute Mining's 7Moz Syama gold mine.
It also has a strong pipeline of regional targets, with a mammoth 15,000m auger and 15,000m aircore drill program now underway.
The company is assessing its options with respect to the EV1 investment "to ensure value is maximised for shareholders", MVl managing director Phil Hoskins says.
The $45m market cap stock is up 10% over the past month, and 54% year-to-date.
MVL had about $5.2m in the bank at the end of the September quarter which, alongside this $25.5m windfall, gives the company plenty of cash to either return to shareholders or sink into exploration/acquisitions.
Formerly focused on Australian exploration projects, Arrow moved into Africa with the takeover of Boromo Gold in 2019.
That brought Boromo's impeccably named Howard Golden – a geo involved in the Syama and Oyu Tolgoi discoveries – in as chief executive.
Arrow's focus is in Burkina Faso, where it controls five gold projects including the Dassa gold discovery, where more than 12,500m has been completed with 60% of drill holes intersecting gold above 1g/t.
Arrow controls an unbroken 80km of strike over the Boromo belt, near Ouagadougou and is currently sinking 6000m of RC drilling into the Vranso project including 50 holes at Dassa, Guido, Semapoun and Bantole.
Klaus Eckhof's tiddler Amani Gold owns the Giro Gold Project, just 35km west of the aforementioned Kibali in the DRC.
Amani chairman Eckhof is intimately familiar with the region, having led Moto Gold Mines ahead of the sale of the 22Moz Kibali gold mine to AngloGold and Randgold and previously chaired DRC lithium explorer AVZ Minerals (ASX:AVZ).
Giro hosts the 4.1Moz Kebigada gold deposit, where Amani plans to run a 3500m diamond drilling program over the December and March quarters.
Bassari Resources hasn't traded on the ASX for over a year.
After a board shake-up that saw former South African and Zimbabwean international cricketer and lawyer John Traicos become executive chairman it has been working to revive its Makabingui project in Senegal.
That is the project that needed to be redrilled back in 2017 to ensure it hadn't been depleted after the mine wasoverrun by up to 50,000 illegal miners "from all parts of Africa".
This month it said a settlement had been reached over a dispute regarding a finance facility and an MoU has been signed with the Senegalese Government to allow the company's operating permit to be renewed beyond its initial five-year term in July next year.
Among the terms and conditions, Bassari's local subsidiary Makabingui Gold Operation SA is required to "immediately re-commence operations at the Project and carry out preproduction works (civil, earthworks, plant construction, mine site preparation) and commence mining in accordance with an agreed schedule of works towards gold production by August 2022."
Unlike the other companies in this list Theta Gold Mines operates in a mature gold field in South Africa.
The former Stonewall Resources owns the TGME underground project in the Eastern Transvaal gold fields, near Johannesburg and around 300km northeast of the famous Witwatersrand Basin.
Theta says it dominates the Eastern Transvaal with a 620km2 tenement package covering 43 historical mines and nine mining rights.
The first phase of the underground project would involve the development of three mines – Frankfort, CDM and Beta – with a probably ore reserve of 419,000oz and 3.5Moz of inferred mineral resources beyond that.
A PFS in April said the mine could produce 60,000ozpa from its third year of operations with a 7.67 year mine life at AISC of US$905/oz and a capital cost of US$79m.
South Africa has become a less predictable place to invest in recent times, and Theta has run into some permitting issues with the SA Minister for Forestry, Fisheries and the Environment declaring a forest nature reserve over an area containing 20% of its potential resource base and the first phase of underground mining last month.
Theta shares hit a 12 month peak of 40c early this year but are now down 48% year to date at 17c.
Another South African gold hopeful, West Wits owns the Witwatersrand Basin Project.
A DFS showed its first stage, the Qala Shadows mine could deliver 663,000oz over a glacial 17-year mine life, with a 5.5-year payback period on its US$50 million development costs and peak steady state production of 53,000ozpa over a 10-year period.
The broader WBP would produce 1.57Moz of gold over a 25-year life of mine, with average steady state production of 80,000ozpa over an 18-year period, according to a scoping study.
$62 million-capped WWI has run afoul of environmentalists, who lodged failed objections to its mining approval this year. The company is planning to begin production from an "early mining initiative" at the Qala Shallows in February.
WWI shares have dropped 56.25% over the past 12 months to 3.5c.
Another Mark Connelly-chaired company chasing riches in West Africa, Chesser also counts Oklo MD Simon Taylor as a non-exec director.
The gold explorer has been banging about for a few years, selling the modest Kestanelik discovery in Turkey to a local conglomerate back in 2014 for $40 million.
That made for happy shareholders after a $33 million special payout and left Chesser hunting for a new calling.
It found that in Senegal's Diamba Sud, a greenfields gold project located on the rich Senegal-Mali Shear Zone.
Chesser last week released a maiden gold resource for Diamba Sud, four years after acquiring the project, of 15.2Mt at 1.6g/t for 781,000oz. That came around 16 months after making the discovery of high grade gold at its Area D target.
Around 69% of those are in the indicated category and, as is common in West Africa, 95% of the ounces are within 135m of surface.
A 15,000-20,000m drill program is planned to commence in January 2022 target resource expansion.
"We are very pleased to deliver the maiden Mineral Resource at Diamba Sud at a low discovery cost of US$11 per ounce," Chesser MD Andrew Grove said. "The shallow, high-grade nature of the mineralisation has resulted in a robust resource that we believe will continue to grow with additional drilling."
Time for a break. Go for walk or take some tea; we'll be back right after this with upcoming IPOs.
 

POTENTIAL IPOS
Another of Grigor's picks, Sarama is reportedly keen on returning to its bosses' Aussie roots by listing on the ASX, though the move announced in October last year has been stalled by permitting issues.
Sarama owns the Sanutura project in southwest Burkina Faso, which between the Tankoro and Bondi deposits has a mineral resource of 2.9Moz, including 9.4Mt at 1.9g/t for 600,000oz in the indicated category and 52.7Mt at 1.4g/t for 2.3Moz inferred.
The gold explorer is led by MD Andrew Dinning, a former WMC man who was COO at Moto Gold Mines, the company which outlined the 22Moz Kibali gold mine in the DRC and flipped it to Randgold (now Barrick) and AngloGold Ashanti for US$600 million in 2009.
Its market cap is just ~C$19m on last count – too low in Grigor's opinion.
"It is contemplating a a mineable resource in the order of 2Moz at around 2 gpt with low technical risk and high gold recoveries. The target resource across its portfolio of projects is 3-3.5Moz. All the negatives have been factored into the share price, and then some," Grigor said.
"A market capitalisation of only $20m for 2.9 Moz is way too cheap. We expect that once the ASX listing is sorted, and there is another $5m in the kitty, the share price will rise above the long term downtrend in which it is currently imprisoned."
HARANGA RESOURCES
Haranga was chasing up $6-6.5m in an IPO led by CPS Capital Group.
Not to be confused with the delisted iron ore explorer of the same name, it owns the Issia project to the south of Tietto's Abujar project in southern Cote d'Ivoire.
Issia boasts "extensive" geochemical gold anomalies but no previous exploration drilling despite evidence of 'artisanal mining' from local prospectors.
Haranga wants to launch a RAB drilling program in early 2022.
It is also holds or is securing permits for gold projects in the southern part of Burkina Faso, and the Saraya uranium and lithium project over in Senegal.
LUKIN RESOURCES
This IPO hopeful recently opened a $7.5 million IPO through Novus Capital seeking cash to explore gold and base metals projects in Queensland and South Africa.
Its South African projects are all located in the Northern Cape Province, including the Koa project 15km south of Orion Minerals' large Prieska VMS deposit and the 412,000t Bushy Park zinc deposit.
Lukin's gold interests come at the Vaalkop project, which hosts the polymetallic Salt River deposit.
That contains 440,000oz of gold, 434,000t of zinc and 140,000t of copper.
At Stockhead, we tell it like it is. While Oklo Resources and Firefinch are Stockhead advertisers, they did not sponsor this article.
The post Tossing up ASX-listed African gold stocks? Here's the ultimate, only guide you'll ever need appeared first on Stockhead.
Best Penny Stocks To Buy Right Now
Penny stocks can sometimes get a bad reputation. On the… Read More
The post Best Penny Stocks To Buy Right Now appeared first on Investment U.
Penny stocks can sometimes get a bad reputation. On the one hand, they can offer tremendous growth potential as young, promising companies. But, on the other hand, they can be failing businesses with no escape plans. Luckily, I will cover the best penny stocks to buy right now and help you avoid a money-drain situation.
To be considered a penny stock, it generally includes assets trading under $5 a share. Although not all companies trade for pennies, they offer immense growth potential for those who find the hidden gems.
Check out this list for the best penny stocks to buy right now.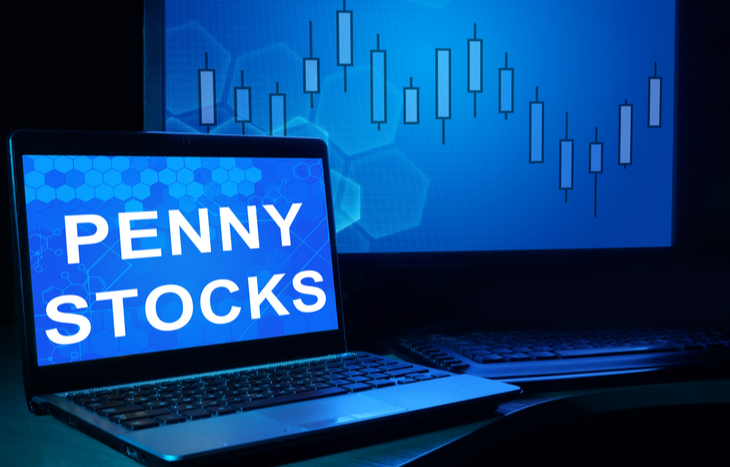 Top 5 – The Best Penny Stocks to Buy Right Now
Penny stocks have gotten a huge boost this year from traders looking to capture the next big thing. For example, GameStop (NYSE: GME), a stock trading for less than $5 around two years ago, is now up over 3,000%.
However, it's also important to realize these investments still come with major risks. Penny stocks are often more volatile than other types of investments.
Although not every penny stock will perform like GameStop, these businesses are making a name for themselves. With this in mind, let's take a look.
#5 Invacare Corp. (NYSE: IVC)
Market Cap: 115.92M
Focus: Health Care Equipment
Key Statistic: 5.8% net sales growth in Q3.
Invacare Corp is a newer member of the penny stock club, falling from a yearly high of over $10 a share. But, after experiencing several issues in the previous quarter, the company is lowering its guidance for the rest of the year.
Between labor shortages and freight costs, the company had no choice but to change the growth outlook to -1% – 2%. As a result of the outlook changes, IVC stock is down over 60% this year.
Looking ahead, however, Invacare is in a growing medical equipment segment. The company offers several innovative patient products in categories such as mobility, rest, and patient transfer.
Despite just being surpassed by millennials as the largest generation, Baby Boomers carry the second largest population group. And with the baby boomer generation all being over the age of 65 by 2030, the demand for medical equipment will continue growing.
Market Cap: 1.31B
Focus: Uranium
Key Statistic: Q2 revenue grew 58% YOY.
This year, Dennis Mines has been a hot penny stock, with Uranium prices soaring in September, hitting its highest price in seven years. The demand for uranium comes as energy prices are being pushed higher due to supply chain issues brought about by the pandemic.
Additionally, uranium is considered a clean energy source since it doesn't emit harmful gases. In fact, it provided 52% of America's clean energy in 2020.
With that in mind, Denison has a growing portfolio of projects with enormous potential. Its flagship Wheeler River project is the largest undeveloped uranium mine, with 'top 5' producing potential.
As clean energy becomes more of a priority, look for the demand for uranium to continue climbing. And because of this, Denison earns a spot on the best penny stocks to buy right now list.
#3 Ocean Power Technologies (NYSE: OPTT)
Market Cap: 95.47M
Focus: Renewable Energy
Key Statistic: Q1 revenue growth of 60%.
There's no denying the movement towards renewable energy sources. And what better way to capture clean energy than from one of the most abundant sources – wave energy.
According to recent insights, wave power has the potential to generate about 66% of the electricity in the United States. As a pioneer in its field, OPTT is developing technology for a cleaner future.
The company just received a U.S Department of Energy award to study next-generation wave energy technology. On top of this, the company is transitioning from research stage to deployment, offering excellent growth potential for investors.
Keep reading to discover the best penny stocks to buy right now.
Best Penny Stocks – #2 IZEA Worldwide (NASDAQ: IZEA)
Market Cap: 110.36M
Focus: Digital Marketing
Key Statistic: Managed services grew 130% YOY.
IZEA is an online platform that connects creators with businesses. The online marketplace makes it simple for companies to partner with top influencers to help promote their brand. The company has been developing the online influencer industry since it was started in 2006.
Despite being up over 200% since last year, IZEA stock is still down from its highs of $7.45 per share.
But, the company is starting to gain some traction growing its user base to over 850K registered creators. On top of this, the company has worked with major brands like…
Chipotle
Pepsi
Harley Davidson
And Planet Fitness
If the company can continue growing its user base with solid brands, it has a real chance of capturing a sizable position in the potential +$785 billion digital marketing industry.
Best Penny Stocks – #1 Energous Corp. (NASDAQ: WATT)
Market Cap: 112.36M
Focus: Wireless Charging Tech
Key Statistic: +50% YOY revenue growth in each of the last five quarters.
Another innovator, Energous Corp, is developing next-generation wireless charging technology. The company was started in 2012 and is making significant developments as of lately.
Currently, the company has +200 patents for its first-of-a-kind WattUp Technology. What's more, Energous just received FCC approval for its unlimited distance over the air wireless charging tech.
The company is making strides to bring its product to the mainstream, a market that can be worth over $2.5 billion by 2028.
With that in mind, WATT stock is down 13% in the past year, currently sitting just under $2 a share. The innovative product, value, and potential market land Energous number one on the best penny stocks list.
Best Penny Stocks to Buy Right Now – Is Penny Stock Investing Right for You?
When it comes to investing in penny stocks, it's essential to know the risks. Penny stocks are highly volatile and can change prices significantly in a matter of seconds. Even the best penny stocks can experience drawdowns at times.
It's crucial to do your due diligence before investing in penny stocks. These can often be newer companies with little known about them.
But, with that said, they can also offer investors a chance to get in on the ground floor of some of the most innovative companies. If you decide to invest in penny stocks, stay up to date with the company as things can change often.
Most importantly, investing in penny stocks can take years for meaningful returns to develop. Make sure you believe in the company and its mission.
And lastly, for more of the best penny stocks to buy right now, join Trade of the Day. This free newsletter comes packed with investing tips, tricks, and resources designed to make you a better investor. Invest with the best and sign up today!
The post Best Penny Stocks To Buy Right Now appeared first on Investment U.
New Covid Variant Spooked the Markets; Gold Fundamentals Remained Solid
2021.11.27
US and Canadian stock markets fell sharply on Friday in reaction to a new coronavirus variant originating in South Africa.
The Dow Jones Industrial…
2021.11.27
US and Canadian stock markets fell sharply on Friday in reaction to a new coronavirus variant originating in South Africa.
The Dow Jones Industrial Average had its worst day of the year, at one point dropping over 1,000 points before recovering about 100 points at time of writing. The S&P 500 and the Nasdaq each lost 2.2% while in Canada, the S&P/ TSX composite index sold off nearly 500 points, as the price of oil tumbled over 10% on demand destruction fears.
The World Health Organization on Friday declared the new South African strain of covid-19 a "variant of concern" and named it omicron. The WHO defines a variant of concern as one that shows genetic changes that in theory could give it the potential to affect transmissibility, severity of disease, or how well vaccines or treatments work on the virus.
Up to now the most serious version of covid has been the delta variant.  
According to a report by CNBC, South African scientists identified a new variant they say is behind a recent spike in infections in Gauteng, the country's most populous province. The covid mutation was also detected in travelers to Hong Kong and Botswana.
Cases in South Africa ballooned to 1,200 on Wednesday and 2,465 on Thursday, compared to a daily count of just over 200 in recent weeks. Scientists are worried that "omicron" has a high number of mutations (30) in the coronavirus' spike protein which could affect how easily it spreads.
This concern was enough to prompt British authorities to make travelers arriving in the UK from South Africa and neighboring countries to self-isolate for 10 days. The United States will also restrict travel from the region starting Monday. CNBC quoted an infectious disease specialist at Imperial College London saying that the new variant has an "unprecedented" number of mutations and that compared to previous variants, the South African version might evade current vaccines.
That could trigger widespread travel restrictions and renewed curbs on social activity, potentially even lockdowns, throwing a wrench into the machinery of economic recovery for most of the world's major economies.
Investors and traders didn't like what they were hearing and on Friday they sold off risky assets like stocks and bitcoin, which was down over $4,600 at time of writing, or 7.5%, to $54,292.
Bond yields also fell sharply, with benchmark US Treasuries on track for their biggest drop since the start of the pandemic in early 2020. The yield on the 10-year slipped over 15 basis points to 1.485% while the 30-year fell to 1.826%, in mid-day trading Friday. Yields move in the opposite direction of bond prices, which typically rise on market uncertainty.
To us at AOTH it's all good for gold.
There is a strong correlation between rising gold prices and falling bond yields, although gold's performance Friday was oddly weak. Despite climbing to $1,814 per ounce at the start of the session, strong selling pressure pushed the precious metal to an intra-day low of $1,784; it was changing hands for around $1,791, at time of writing.
Gold has been on a run, a week ago trading at its highest level since June. The latest US inflation data (6.2% in October) has reinforced concerns over rising prices, especially after seeing the central banks' approach to soothe the situation.
While a growing number of Federal Reserve officials have indicated they are open to tapering the Fed's bond-buying program, if inflation holds, and would move more quickly to raise interest rates, the latest covid variant scare appears to be pouring cold water on that notion.
Bloomberg reports that Money-markets pushed back the timing of a first 25-basis-point rate increase by the Federal Reserve to September from June, while briefly pricing out any more hikes unit 2023…
It's a similar story in the U.K. where the Bank of England is now expected to tighten policy in February instead of next month. Wagers that the European Central Bank will raise its deposit rate by the end of next year were also slashed…
With gold widely seen as a hedge against inflation, it makes sense for the safe-haven metal to be in demand.
It's also important to note that gold has been rallying despite a stronger US dollar, which competes with gold as a safe store of value. This indicates that investors have looked past this to focus on its traditional role as an inflation hedge.
In the near term, there's optimism that rising price levels could offer more support for the gold market.
Analysts at UBS have lifted their gold price forecasts, highlighting risks of further strength in inflation in early 2022. The Swiss investment bank's March-end gold price target was raised to $1,800/oz, up from $1,700.
While some, including UBS, are predicting a moderation in inflation expectations for the coming year, this will likely take longer than most have anticipated.
The Fed's official line is that inflation is "transitory" based on supply chain disruptions resulting from the pandemic. We don't buy it. Sure, we accept the idea that high demand for products and services in countries coming out of the pandemic has led to supply shortages and higher prices in a number of industries. But there are several inflation manifestations that simply cannot be called temporary or transitory. We have reported on most, if not all of them.
To recap, an energy crunch has pushed coal and natural gas prices to record highs. We also have energy inflation because of too massive a shift to renewables and a de-investment in fossil fuels, before renewable energy is ready to take the place of oil, natural gas and coal. The problem isn't about to sort itself out anytime soon, because even though solar and wind power are getting less expensive, many parts of the world still depend on coal and natural gas as a primary source, or as a backup.
Research from Dalhousie University's Agri-Food Analytics Lab, quoted by BNN Bloomberg, shows that food inflation in Canada is close to 5%, well above the normal 1-2%. A similar trend is happening in the United States. In September food prices jumped 0.9% with the largest rise since April 2020 driven by a surge in meat costs.
It isn't only retail food shoppers that are feeling the pinch of climbing prices. Recently the Green Markets North American Fertilizer Index hit a record high, rising 7.9% to US$996.32 per ton, and blasting past its 2008 peak. Higher fertilizer prices are usually passed onto the end user, the buyer of grains, fruits, vegetables and meats, for the grower/ farmer/ rancher to preserve his profit margin. This is precisely what we see happening right now.
Climate change is affecting not only the prices of agricultural commodities and food, but the entire commodities complex. As global temperatures warm, practically everything that is grown or mined is impacted. The prices of a number of industrial metals, including copper, zinc, nickel and aluminum, have seen healthy gains this year due to a constellation of factors, including robust demand from top commodities buyer China.
As for what the new coronavirus variant could mean for gold, we see a "rinse and repeat" scenario taking place.
If the new stain turns out to be as potent as it seems, central banks will shrink away from monetary tightening, instead choosing to fall back on their current dovish monetary policies (low interest rates, bond-buying, money-printing), which are great for precious metals.
Depending on how quickly and to what extent it spreads, US states (and Canadian provinces) may be forced to re-instate mask mandates, social distancing measures, school closures, etc., to prevent health care systems from being overloaded. If stimulus check disbursements continue, along with potentially hundreds of billions in new stimulus measures to fight a strengthened pandemic, it could easily push inflation higher.
Note that in 2008, "quantifornication" i.e., rock-bottom interest rates and the monthly purchases of mortgage-backed securities and government bonds did not cause inflation, so the idea that tapering QE will stop inflation doesn't make sense, imo.
Finally there is a good amount of geopolitical risk in the world right now that should boost safe-haven demand for gold.
Despite a friendly online meeting between US President Biden and Chinese President Xi, the US government recently added a dozen more Chinese companies to its restricted trade list, citing concerns that some of the firms are help to develop the Chinese military's quantum computing program.
Tensions between the United States and China over Taiwan are also ratcheting up, after five US lawmakers this week arrived in Taiwan to meet with government officials. Beijing considers the island to be a renegade province and has made re-unification with the Motherland a top priority.
Meanwhile over in Belarus, there are fears that Russia is trying to sow chaos in the landlocked Eastern European country as a pretext for an invasion of Ukraine to the south. The European Union has blamed Minsk, the capital and seat of government, for flying in thousands of Middle Eastern migrants, who are hoping to make it to Europe, yet instead are stranded on the border between Belarus and Poland in terrible conditions. This week Ukraine reportedly deployed 8,500 troops to the Belarusian border in anticipation of a clash with Russia, which according to the head of Ukraine's military intelligence, has massed 92,000 troops around Ukraine's borders and is preparing for an attack by the end of January or early February.
The world is clearly getting more dangerous and when combined with the resurgent threat of a covid variant that may be resistant to current vaccines, investors should be looking at safe investments that won't be diminished by inflation yet offer solid growth potential. Junior gold stocks are an excellent choice in this type of environment and four of my favorites — all of them are undervalued and offer major exploration upside — are listed below.
Goldshore Resources (TSXV: GSHR) (OTC: GSHRF) (FRA: 8X00) has embarked on an extensive 100,000-meter drill program on its flagship Moss Lake project that will run for about a year until mid-2022.
Results of drilling so far have not disappointed, giving us a glimpse of what may be a significant mineralized system within northwestern Ontario, a historically productive gold-mining province. From the first three holes reported, the highlight was MMD-21-001, which was mineralized over 550m. This corresponds to an estimated true thickness of 422m and a 52% increase over the historical resource model.
Several higher-grade zones were identified:
57.00m at 1.20 g/t Au from 4.0m and
36.00m at 1.15 g/t Au from 182.0m in MMD-21-003
31.00m at 1.18 g/t Au from 122.0m and
16.30m at 2.09 g/t Au from 350.7m in MMD-21-001
 35.00m at 1.09 g/t Au from 100.0m in MMD-21-002
The three holes reported here represent only 2.3% of the planned 100,000 meters of drilling scheduled to be completed by the end of Q2 of 2022 as the drill program ramps-up from two to four drill rigs.
The property is located in an excellent jurisdiction with a number of major gold deposits nearby, including Kirkland Lake Gold's Detour project with 15.7Moz proven and probable reserves at 0.82 g/t Au, New Gold's Rainy River with 2.6Moz P&P at 1.06 g/t Au, and Cote (IAMGOLD & Sumitomo) with 7.3Moz P&P at 1.0 g/t Au.
Moss Lake itself hosts a number of gold and base metal rich deposits. These include the Moss Lake deposit, the East Coldstream deposit, the historically producing North Coldstream mine and the Hamlin zone, all of which occur over a mineralized trend exceeding 20 km in length.
Magna Gold's (TSXV: MGR) (OTCQB: MGLQF) flagship San Francisco project in Sonora, Mexico, resumed production in Q3 2020 and achieved commercial production earlier this year.
Located 150 km north of Hermosillo, this 47,395-hectare property consists of two previously mined open pits (San Francisco and Chicharra) and associated heap leaching facilities.
The mine was previously operated from 1995 through 2000. During that time, approximately 13.5 million tonnes of ore at a grade of 1.13 g/t Au were treated by heap leaching, and 300,834 ounces of gold were recovered.
An updated prefeasibility study (PFS) on the property last September showed total proven and probable reserves of 47.6 million tonnes, graded at 0.495 g/t Au, leaving 758,000 ounces of contained gold. Now at full capacity, the San Francisco mine is capable of producing as much as 90,000 ounces annually.
There is also ample room for resource expansion, with an estimated upside of 3Moz gold and 50Moz silver.
Meanwhile, Magna has also been advancing several of its other precious metals assets across Mexico. The next area of exploration focus is Chihuahua, where its newly acquired Margarita silver project is situated. The project is a low-intermediate sulfidation epithermal Ag-Pb-Zn system, which can be traced to many of Mexico's producing silver mines.
Drilling programs are also planned at the San Judas and Veta Tierra gold projects, and the La Pima silver project.
In the southern part of the Golden Triangle in northwestern British Columbia, Dolly Varden Silver Corp's (TSXV: DV) (OTC: DOLLF), silver project of the same name lies in an area well known for its base and precious metals deposits.
The property hosts four historically active silver mines: Dolly Varden, Torbrit, North Star and Wolf.
Historical records show that the Torbrit mine produced 18.5 million ounces of silver at an average recovered grade of 13.58 oz per tonne between 1949 and 1959, while the Dolly Varden mine had 1.5 million ounces at an average grade of 35.7 oz per tonne in the early 1920s.
Altogether, about 20 million ounces of silver were produced from the two historical mines over a 40-year period, with assays of ore as high as 2,200 oz (over 72 kg) per tonne.
Now, under Dolly Varden's control, the path to restoring these silver mines back to production has begun, much like how Skeena Resources is reawakening the Eskay Creek mine up north.
An updated NI 43-101 resource estimate completed by the company in 2019 revealed 32.9Moz silver in indicated resources and 11.477Moz inferred, for a total of 44Moz silver, adjacent to the historical deposits.
An aggressive two-year drilling campaign is underway to expand these resources. Last year's drilling returned consistent intervals of high-grade silver mineralization at the Torbrit silver deposit, which Dolly Varden believes has the potential to support economically attractive underground bulk-mining.
The company also hasn't ruled out a gold discovery consistent with the +1 million-ounce resource at the adjacent Homestake property, in addition to the potential for another Torbrit-like silver discovery.
About 170 km northeast of Reno, Nevada, Getchell Gold (CSE: GTCH) (OTCQB: GGLDF) is in the midst of a drill campaign at the advanced-stage Fondaway Canyon project, comprising 170 unpatented lode claims in Churchill County.
The property has been the subject of multiple exploration campaigns dating back to the late 1980s and early '90s, with nearly 50,000m of drilling completed. It covers 12 known veins, including five mineralized areas — Colorado, Halfmoon, Paperweight, Silica Ridge and Hamburger Hill.
The latest technical report on Fondaway Canyon (2017) provided an estimate of 409,000 oz indicated gold resources grading 6.18 g/t Au and 660,000 oz inferred grading 6.4 g/t Au, for a combined 1.1 million oz. Up to 80% of these ounces are within Colorado, Paperweight and Halfmoon, with the remainder found in parallel veins or splays off the main veins.
Five of the six holes drilled as part of a 2,000m program intersected significant gold intercepts within the Central Area, which is considered by company management to be the "nexus for the gold-mineralizing system" observed at Fondaway.
Following up on the drilling success, which Getchell says "blew the potential of the project wide open" by producing a revised geological interpretation for Fondaway that extrapolated the continuity of the gold mineralization over extensive distances, the company decided to proceed with a drill program twice the size this year.
The 2021 program is designed to complete sufficient infill drilling to confirm this new geological model, thus elevating the resource estimate from the current 1.1Moz. Getchell will also continue stepping out from known gold intercepts to expand the geological model.
The results so far have been promising, with the latest drill hole returning one of the best cumulative series of gold intercepts in the project's 45-year history. This was also the seventh consecutive hole to hit substantive mineralization, with more results still to come.
Richard (Rick) Mills
aheadoftheherd.com
subscribe to my free newsletter
Legal Notice / Disclaimer
Ahead of the Herd newsletter, aheadoftheherd.com, hereafter known as AOTH.
Please read the entire Disclaimer carefully before you use this website or read the newsletter. If you do not agree to all the AOTH/Richard Mills Disclaimer, do not access/read this website/newsletter/article, or any of its pages. By reading/using this AOTH/Richard Mills website/newsletter/article, and whether you actually read this Disclaimer, you are deemed to have accepted it.
Any AOTH/Richard Mills document is not, and should not be, construed as an offer to sell or the solicitation of an offer to purchase or subscribe for any investment.
AOTH/Richard Mills has based this document on information obtained from sources he believes to be reliable, but which has not been independently verified.
AOTH/Richard Mills makes no guarantee, representation or warranty and accepts no responsibility or liability as to its accuracy or completeness.
Expressions of opinion are those of AOTH/Richard Mills only and are subject to change without notice.
AOTH/Richard Mills assumes no warranty, liability or guarantee for the current relevance, correctness or completeness of any information provided within this Report and will not be held liable for the consequence of reliance upon any opinion or statement contained herein or any omission.
Furthermore, AOTH/Richard Mills assumes no liability for any direct or indirect loss or damage for lost profit, which you may incur as a result of the use and existence of the information provided within this AOTH/Richard Mills Report.
You agree that by reading AOTH/Richard Mills articles, you are acting at your OWN RISK. In no event should AOTH/Richard Mills liable for any direct or indirect trading losses caused by any information contained in AOTH/Richard Mills articles. Information in AOTH/Richard Mills articles is not an offer to sell or a solicitation of an offer to buy any security. AOTH/Richard Mills is not suggesting the transacting of any financial instruments.
Our publications are not a recommendation to buy or sell a security – no information posted on this site is to be considered investment advice or a recommendation to do anything involving finance or money aside from performing your own due diligence and consulting with your personal registered broker/financial advisor.
AOTH/Richard Mills recommends that before investing in any securities, you consult with a professional financial planner or advisor, and that you should conduct a complete and independent investigation before investing in any security after prudent consideration of all pertinent risks.  Ahead of the Herd is not a registered broker, dealer, analyst, or advisor. We hold no investment licenses and may not sell, offer to sell, or offer to buy any security.
Richard does not own shares of Goldshore Resources (TSXV: GSHR), Magna Gold (TSXV: MGR), Dolly Varden Silver Corp's (TSXV: DV).
Richard owns shares of Getchell Gold (CSE: GTCH).
GSHR, MGR, DV and GTCH are paid advertisers on Richards site aheadoftheherd.com