Lithium Miners That Will Benefit as Automakers Race to Secure Critical EV Lithium Supply
With automakers scrambling for lithium supply, General Motors just announced it will be investing in a U.S. lithium project, according to Reuters. …
This article was originally published by BayStreet.
With automakers scrambling for lithium supply, General Motors just announced it will be investing in a U.S. lithium project, according to Reuters. In fact, GM notes it "will make a multimillion-dollar investment in and help develop Controlled Thermal Resources (CTR) Hell's Kitchen geothermal brine project near California's Salton Sea, roughly 160 miles (258 km) southeast of Los Angeles." That could force other major automakers to do something similar, as the electric vehicle story accelerates. That could be great news for related companies such as E3 Metals Corp. (TSXV:ETMC)(OTC:EEMMF), Albemarle Corporation (NYSE:ALB), Lithium Americas (NYSE:LAC)(TSX:LAC), American Lithium Corp. (TSXV:LI)(OTC:LIACF), and Piedmont Lithium (NASDAQ:PLL).
Even the International Energy Agency just warned, "The supply of critical minerals crucial for technologies such as wind turbines and electric vehicles will have to be ramped up over the next decades if the planet's climate targets are to be met. At least 30 times as much lithium, nickel and other key minerals may be required by the electric car industry by 2040 to meet global climate targets."
Look at E3 Metals Corp. (TSXV:ETMC)(OTC:EEMMF), for example
E3 Metals Corp., an emerging lithium developer and leading direct lithium extraction ("DLE") technology innovator, is pleased to announce that it has appointed Mr. Jonathan Nielsen as its Director of Technology, effective July 12, 2021. Mr. Nielsen brings over 30 years of experience and technical expertise in process development and optimization specific to base metals and lithium processing technology development from lab to commercial commissioning.
"We are thrilled to appoint Mr. Nielsen to our management team. This is a critical function for E3 Metals and Jonathan will guide the technical development of both the Company's proprietary DLE and our lithium production processes towards commercialization," commented CEO, Chris Doornbos. "Jonathan's expertise in coordinating scalable operations, R&D, engineering, and executive management will be well-suited as E3 accelerates towards its goal of producing lithium hydroxide in Alberta."
Jonathan has held senior roles with several internationally recognized companies including FLSmidth, an organization providing sustainable productivity solutions to the global mining and cement industries to lower costs and reduce environmental impact, where Jonathan was Director of their Global Hydromet Process Line, managing several significant roles including base metal and lithium brine business development, process design, testing, and project costing. Prior to his time with FLSmidth, Jonathan spent 11 years with Engitec Technologies (USA Division) where he held progressively senior roles including; Site Technology Manager where he worked internationally managing the scale-up of proprietary hydrometallurgical technologies and plant commissioning, and ultimately holding the position of Managing Director where he oversaw all activities and development under the USA operations. Prior to his tenure with Engitec, Mr. Nielsen was President & Co-owner of OEM Solutions from 1999 to 2008 where he grew the business from start-up to multi-million dollar revenue.
Mr. Nielsen earned a Bachelor of Science in Metallurgical Engineering from South Dakota School of Mines and Technology and has been an active member, author and presenter for the Society for Mining, Metallurgical and Exploration (SME) and the Canadian Institute of Mining, Metallurgy and Petroleum (CIM).
Other related developments from around the markets include:
Albemarle Corporation, a leader in the global specialty chemicals industry, announced the opening of the company's Battery Materials Innovation Center (BMIC) located at its Kings Mountain, North Carolina, site. The BMIC is expected to be fully operational in July 2021 and will support Albemarle's lithium hydroxide, lithium carbonate and advanced energy storage materials growth platforms. It has been equipped to enable synthesis of new materials, material properties characterization and analysis, material scale-up capabilities, and material integration into battery cells for performance testing.
Lithium Americas provided an update on the Caucharí-Olaroz lithium project in partnership with Ganfeng Lithium Co., Ltd in Jujuy province, Argentina. The Caucharí-Olaroz Partners have approved the commencement of development planning for a second stage expansion of at least an additional 20,000 tonnes per annum of lithium carbonate equivalent production capacity from Caucharí-Olaroz. "Caucharí-Olaroz is on track to become the largest new lithium brine operation in over 20 years," commented George Ireland, Chairman of Lithium Americas, "With construction for Stage 1 expected to be complete within the next year, together with Ganfeng Lithium, we are beginning to plan our next phase of growth in Argentina."
American Lithium Corp. provided details of a recent breakthrough on process development at its Tonopah Lithium Claims Project located close to Tonopah, Nevada. Dr. Laurence Stefan, COO of American Lithium, states, "The early success of roasting demonstrates once again the robust nature of the TLC lithium resource and its processing versatility. This new metallurgical approach opens the door widely to produce either lithium carbonate or lithium hydroxide or both from the TLC project. The extremely low level of impurities in the leachate provides many advantages over the successful sulfuric acid leaching technique that has been the focus to date. We are excited to investigate the roasting route further and will be comparing the overall environmental and economic profiles of each route to make the best decision for the project moving forward."
Piedmont Lithium announced that it has entered into definitive agreements to establish a strategic partnership with IronRidge Resources through the purchase of an equity stake in IRR, staged project investments to earn a 50% interest in IRR's Ghana-based lithium portfolio, and a binding supply agreement for 50% of IRR Ghana's planned spodumene concentrate production. IRR Ghana has an impressive portfolio of spodumene prospects, anchored by the highly promising Ewoyaa Project. The Ewoyaa Project has a current Mineral Resource of 14.5Mt @ 1.31% Li2O with vast exploration potential. The Ewoyaa Project has the potential to be a large, low-cost spodumene concentrate producer.
Legal Disclaimer / Except for the historical information presented herein, matters discussed in this article contains forward-looking statements that are subject to certain risks and uncertainties that could cause actual results to differ materially from any future results, performance or achievements expressed or implied by such statements. Winning Media is not registered with any financial or securities regulatory authority and does not provide nor claims to provide investment advice or recommendations to readers of this release. For making specific investment decisions, readers should seek their own advice. Winning Media is only compensated for its services in the form of cash-based compensation. Pursuant to an agreement Winning Media has been paid three thousand five hundred dollars for advertising and marketing services for E3 Metals Corp. by E3 Metals Corp. We own ZERO shares of E3 Metals Corp. Please click here for full disclaimer.
Contact Information:
2818047972
[email protected]
tsx tsxv nyse nasdaq otc lithium energy storage electric vehicle base metals tsx-lac lithium-americas-corp tsxv-li american-lithium-corp tsxv-etmc e3-metals-corp
Gores Guggenheim Could Be the Next Big EV Play, But Don't Buy Shares Yet
Recently-announced special purpose acquisition company (SPAC) Gores Guggenheim (NASDAQ:GGPI) has raced higher and has since pulled over for a pit stop…
Recently-announced special purpose acquisition company (SPAC) Gores Guggenheim (NASDAQ:GGPI) has raced higher and has since pulled over for a pit stop of sorts. But is now the time for investors to take a test drive and buckle up for the longer road ahead? Or should they steer clear of GGPI stock for the time being?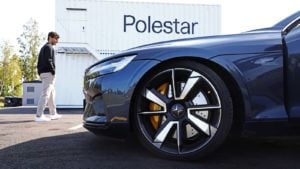 Source: Jeppe Gustafsson / Shutterstock.com
Lucid Motors (NASDAQ:LCID). QuantumScape (NYSE:QS). Blink Charging (NASDAQ:BLNK). Tesla (NASDAQ:TSLA).They're all  electric vehicle (EV) stocks. That's not exactly a secret, of course.
It's also not guarded knowledge that President Joe Biden's infrastructure plan has sent more than a few promising EV-related stocks handily higher the past month. And for good reason, too — with an allocation of $7.5 billion for EVs to become standard technology for the masses, it's big news.
And GGPI, or rather blank-check outfit Gores Guggenheim, is in a strong position to capitalize on momentum within the EV market. This past summer, it announced its merger plans with Sweden's privately-held Polestar.
The Story Behind the Polestar Merger
If timing is everything, GGPI stock mostly failed to gain any traction worth mentioning from the news. Of course, its inability to rally was hardly of its own making. Unlike today, EVs were uniformly underwater at the time and bucking a very green market tide in value and cyclical stocks.
But you knew that already, right? And those days are in the rearview mirror.
What you may not know or appreciate is Polestar's and GGPI's combined pedigree, which sets it apart from most of the EV pack. To steal some background on the merger from InvestorPlace's Stavros Georgiadis, GGPI is coming into a knife fight against other EV plays with a loaded gun.
In a nutshell, GGPI has a longstanding engineering relationship with Volvo's racing vehicles that spans a quarter of a century. There's also Gore's own tenured history, which brings more than 30 years and more than 120 wheeling and dealings to the table.
Unlike much of the competition, Polestar also already has two limited-edition, high-performance EVs in production: Polestar 1 and Polestar 2.
The vehicles look worthy of making Bullitt's titular character rethink his ride of choice if the iconic movie was ever remade. Sacrilege to some, but it wouldn't be out of the question.
Polestar is also committed to launching three new autos by 2024. Gore expects EBIT to break even in 2023, while sales are forecast to climb from $1.6 billion this year to nearly $18 billion by 2025.
GGPI Stock Weekly Price Chart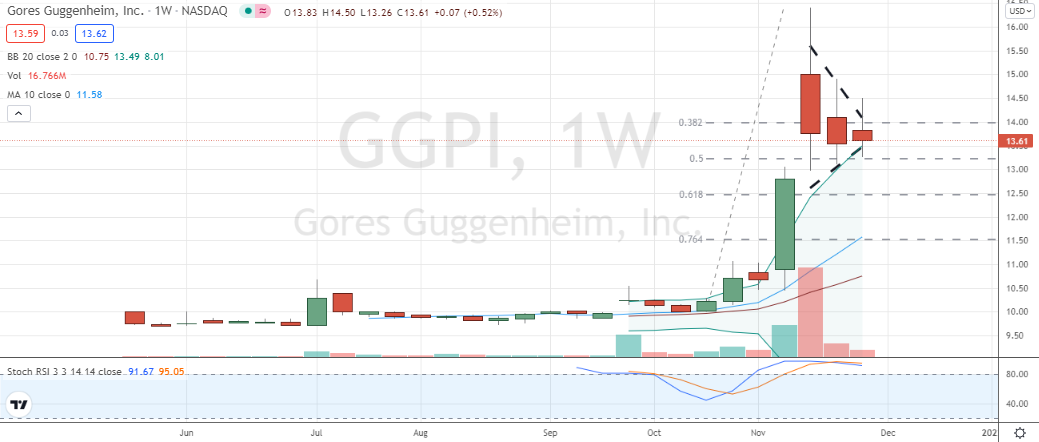 Source: Charts by TradingView
For any merger, there will always be obstacles which need to be navigated. GGPI and Polestar are no exception.
As Will Ashworth, another InvestorPlace colleague smartly notes, there is now some worry regarding Polestar's supply chain because of shortages in key chips and lithium batteries. But Ashworth also proffers buying shares, while stressing there's no particular need to rush right in.
Based on his back-of-a-napkin math, GGPI stock maintains a healthy discount if the deal is approved next year. Shares also offer much more relative value compared to Rivian (NASDAQ:RIVN), the newest EV play on the block.
Technically, and in keeping with Ashworth, the price chart agrees that waiting to buy is the right play. At the moment, shares of GGPI stock are forming an inside candlestick pattern now in its third week of development. The price action also loosely takes on the shape of a symmetrical triangle.
A potential breakout entry aligns itself nicely with a momentum trade. However, the gap between Will's fair value near $18 per share obviously shrinks with this type of entry.
Also, as it stands, GGPI's stochastics is warning investors to stay curbside with its bearish crossover in overbought territory.
In the end, the path of least resistance may lead to a steeper and more generous discount-in-the-making for investors who keep a watchful eye on GGPI stock.
On the date of publication, Chris Tyler did not have (either directly or indirectly) any positions in the securities mentioned in this article. The opinions expressed in this article are those of the writer, subject to the InvestorPlace.com Publishing Guidelines.
Chris Tyler is a former floor-based, derivatives market maker on the American and Pacific exchanges. For additional market insights and related musings, follow Chris on Twitter @Options_CAT and StockTwits.
More From InvestorPlace
The post Gores Guggenheim Could Be the Next Big EV Play, But Don't Buy Shares Yet appeared first on InvestorPlace.
Naked Brand's Pivot to Commercial EV Technology Is Sudden, But Promising
For quite a while, Naked Brand Group (NASDAQ:NAKD) was known as an intimate apparel and swimwear retailer. This wasn't an ideal business model during…
For quite a while, Naked Brand Group (NASDAQ:NAKD) was known as an intimate apparel and swimwear retailer. This wasn't an ideal business model during the spread of Covid-19, and as a result, NAKD stock investors have struggled throughout much of 2021.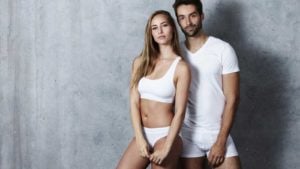 Source: Shutterstock
Sure, there was the meme-stock rally in January but Reddit traders seem to like underdog stocks, so they gifted Naked Brand's shareholders with an epic short squeeze. However, that wasn't a gift that keeps on giving.
As the meme-stock sheen faded, NAKD stock sank below the crucial $1 level. Easy come, easy go, as they say. Still, Naked Brand's investors shouldn't give up hope yet, as the company's undergoing a major transformation with an environmental, social and governance (ESG) angle.
A Closer Look at NAKD Stock
The $1 level is psychologically significant, but there's more to it than that. Sometimes, the Nasdaq exchange may choose to de-list a stock if it drops below $1 and stays there. Unfortunately, NAKD stock fits that description — therefore may be subject to de-listing threats.
Such a treat actually occurred in April, as Naked Brand was non-compliant with Nasdaq's $1 minimum bid-price requirement. Nasdaq gave Naked Brand 180 days to regain compliance with that rule. After that time ran out in October, Nasdaq gave another 180 days.
It's a shame, really, because the shareholders were given a false sense of hope in January. During that month, a meme-stock rally pumped NAKD stock all the way up to $3.40.
Checking in today, the stock is trading at around 60 cents after having drifted sideways for a month and a half. With this, Naked Brand really needs a major event to give the investors something to get excited about. A headline-grabbing buyout could do the trick, right?
It Started with a Hint
By September, it was evident that Naked Brand couldn't rely on Reddit traders to save the company and its stock. Yet, something significant was afoot. The company had already announced the divestiture of Naked Brand's bricks-and-mortar Bendon operations. In an update from Chairman and CEO Justin Davis-Rice, it became evident that something even more consequential was going on. He said:
"I am happy to report that after extensive searching and due diligence, we believe we have found a disruptive opportunity in the clean technology sector."
No real specifics were provided but the CEO did throw Naked Brand's investors a bone, saying, "This company is a market leader with cutting edge patented proprietary technology that we believe satisfies those ESG mandates."
Fast-forward to early November, Naked Brand agreed to acquire the outstanding stock shares of commercial electric vehicle (EV) technology company Cenntro Automotive Group.
Important Meeting on the Agenda
This isn't just a pivot to ESG, however, it's a complete transformation of the company. Admittedly, Naked Brand picked a potentially huge winner of a company with this stock-share takeover.
Allegedly, Cenntro has sold and delivered more commercial electric vehicles than any other EV company. I haven't verified that claim, but for what it's worth, it's mentioned in Naked Brand's press release.
Moreover, apparently customers are estimated to have traveled more than 20 million miles in 26 countries in Cenntro EV's.
Also, Cenntro has more than 238 patents issued to protect its intellectual property. The company expects to generate 2021 revenue of $25.3 million and 2022 revenue of $506 million.
Just recently, Naked Brand revealed that a general shareholder meeting will take place on Dec. 21 to (hopefully) approve the Cenntro takeover.
The Bottom Line
It's hard to imagine that the shareholders won't approve Naked Brand's merger with Cenntro. This event will represent not just an evolution, but a transformation. Naked Brand won't really be the same company after this. So, adjust your investment strategy accordingly.
If you're ready for Naked Brand to potentially abandon the lingerie business and jump head-first into clean automotive tech, feel free to buy and/or hold a few shares of NAKD stock.
On the date of publication, David Moadel did not have (either directly or indirectly) any positions in the securities mentioned in this article. The opinions expressed in this article are those of the writer, subject to the InvestorPlace.com Publishing Guidelines.
David Moadel has provided compelling content – and crossed the occasional line – on behalf of Crush the Street, Market Realist, TalkMarkets, Finom Group, Benzinga, and (of course) InvestorPlace.com. He also serves as the chief analyst and market researcher for Portfolio Wealth Global and hosts the popular financial YouTube channel Looking at the Markets. 
More From InvestorPlace
The post Naked Brand's Pivot to Commercial EV Technology Is Sudden, But Promising appeared first on InvestorPlace.
Phoenix Motor IPO: What Investors Should Know About PEV Stock
The Phoenix Motor IPO is coming to the market. The EV company's filing just became public to investors. Here's the latest information on PEV stock…
The…
The Phoenix Motor IPO is coming to the market. The EV company's filing just became public to investors. Here's what you should know about the company behind PEV stock…
Phoenix Motor IPO: About the EV Company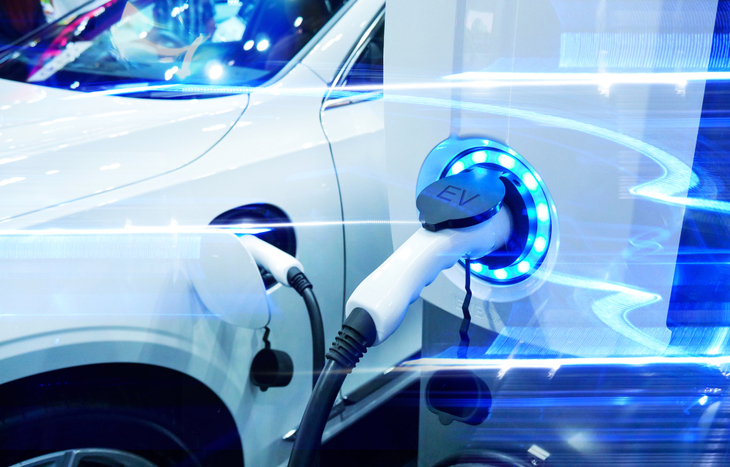 Phoenix Motor is an electric drive system and vehicle manufacturer. Founded in 2003, the company spearheaded the electric vehicle market. Today, it's a leading manufacturer of light- and medium-duty electric buses and trucks. Phoenix Motor also markets EV chargers for commercial and residential use.
The company is on a mission to build quality electric vehicles. It hopes to exceed customers' greatest expectations while assisting in making the planet a better place for everyone. For this purpose, the company sells fully integrated EVs, but it goes a step further.
Phoenix Motor provides EV conversion kits to electrify any body or application on a Ford E-450 Series platform. The company just began production of its recently developed third-generation drivetrain. Offering up to 160 miles in range, it will have the largest battery pack and longest electric range for any Class 4 product on the market.
Phoenix Motorcars has a lot to offer the EV world. The company behind PEV stock has developed EVs for various markets like service and government fleets. Phoenix Motor serves a broad range of locations and customers…
Airports
Parking companies
Transit agencies
Cities
Hotels
Campus routes
Senior centers
Last-mile delivery
Utility companies
School districts
Phoenix Motor: Electric Vehicle Product Offerings
Phoenix Motor sold its first commercial EV in 2014. It uses the Ford E-450 Superduty chassis as the foundation of all of its EVs. Currently, the company has three electric vehicles.
ZEUS 400 Shuttle Bus
The Zeus 400 is a 14-24 person shuttle bus.
ZEUS 500 Truck
The ZEUS 500 offers an electrified chassis payload of 6,000 pounds. It can operate as a flatbed truck, box truck, utility truck, service truck or even a walk-in van.
ZEUS 600 School Bus
The ZEUS 600 is an electric school bus. The bus seats up to 25 passengers and offers up to six wheelchair positions.
Phoenix Motor offers four different types of battery packs, further adding to its customization capabilities. Options include 63, 94, 125 or 156 kWh batteries with ranges between 70 and 160 miles.
The company also offers a variety of L2 and DC Fast Charging solutions to existing fleet customers. Additionally, it offers charging systems to residential and multi-family markets as it expands its product offerings, according to the prospectus. Phoenix Motor is also focusing on offering its charging systems to the commercial market in the future.
PEV Stock Coming Ahead of EF1-T and EF1-V
Phoenix Motor is in the developing stages of the EF1-T electric pick-up truck and the EF1-V electric delivery van. The company is collaborating with Icona Design to design and develop the vehicles. Icona recently delivered a concept prototype of the two vehicles in September 2021. The concepts will launch as serial versions by 2025.
As of September 30, 2021, Phoenix Motor has delivered a total of 98 EVs. This consists of 84 shuttle buses and 14 work and delivery trucks. In its prospectus, Phoenix Motor claims to have driven over three million electric miles to date, reducing CO2 emissions by over 9.7 million pounds.
Currently, the company has 66 units on backorder. This consists of 41 complete vehicles and 25 electric drive systems, representing around $9.3 million in revenue. However, the company has continuously lost money since its inception. Let's examine the numbers…
Phoenix Motor IPO: A Look Into the Finances
Detailed financial information is in the Phoenix Motor IPO prospectus, allowing you to gain more insight into the company's finances. Furthermore, if you're in the market for PEV stock, let's look at the details.
Phoenix Motor highlights some key information for investors. The company's profit and loss statement and balance sheet data are as follows…
Revenue: For the nine months ended September 30, 2020, Phoenix Motor recorded $3.8 million in revenue. However, revenue dropped to $1.7 million for the nine months ended September 30, 2021. According to the filing, the decrease in revenues is mainly due to delivery delays and supply shortages.
Net Income (Loss): Phoenix Motor has reported consistent losses. For the nine months ended September 30, 2020, Phoenix Motor recorded $3.3 million in net losses. However, losses grew to $6.4 million for the nine months ended September 30, 2021
Total Assets and Liabilities: Phoenix Motor's total assets have grown. The company recorded $9 million in total assets in 2019. As of December 2021, Phoenix Motor's total assets grew to $29.2 million. Furthermore, Phoenix Motor has lowered its total liabilities. In 2019, total liabilities stood at $20.6 million. In 2020, they lowered to $4.4 million.
Cash: Phoenix Motor's cash flows have skyrocketed. The company recorded $29,000 in cash as of December 2019. By the end of 2020, cash grew to $16 million.
Phoenix Motor IPO Filing Details
Phoenix Motor filed confidentially on August 24. The filing just became public, showing the company plans to raise up to $150 million in its public debut. However, that figure can be used as a placeholder to calculate filing fees.
The company will list on the Nasdaq exchange under the ticker PEV. However, the company didn't disclose its IPO date, price range and offer shares.
The company plans for the IPO to take place after the SEC review process. So, investors should start preparing to invest in PEV stock. You can learn more about the IPO process here in this step-by-step guide to going public.
Maxim, Roth Capital and EF Hutton are leading the offering.
The Phoenix Motor IPO hasn't hit the market yet. However, stay tuned for more updates on PEV stock and we'll give you the latest updates.
Also, for more EV investing opportunities, check out the Sono Motors IPO and Polestar IPO.
As always, make sure to research before you invest. IPOs can be volatile for the first few months and share prices are constantly changing. Furthermore, if IPO investing interests you, check out our top recent IPOs and our IPO calendar. We update the calendar daily to give you the latest news on upcoming and filed IPOs.
The post Phoenix Motor IPO: What Investors Should Know About PEV Stock appeared first on Investment U.