MiB: Soraya Darabi, TMV
     This week, we speak with Soraya Darabi, who is co-founder and general partner at TMV, an early-stage venture firm that has funded a broad range…

This week, we speak with Soraya Darabi, who is co-founder and general partner at TMV, an early-stage venture firm that has funded a broad range of startups. Darabi is also the founder of Transact Global and host of the podcast "Business Schooled." She previously served as manager of digital partnerships and social media at The New York Times.
She discusses how the firm invests in "Non-Obvious" founders. There are market inefficiencies in this overlooked segment of entrepreneurs, while in Silicon Valley, there is both efficiency and similarity that lowers the probability of successful innovation. She also explains some of the advantages that being a successful entrepreneur lends to her as a venture capitalist.
Investing in seed rounds in places from Baltimore to Austin, being persistent in areas overlooked by others gives her access to deals in start-ups that are both cheaper and at lower capital requirements than perhaps places like SIlicon Valley or NY require.
A list of her favorite books is here; A transcript of our conversation is available here Monday.
You can stream and download our full conversation, including the podcast extras on iTunes, Spotify, Google, Bloomberg, and Acast. All of our earlier podcasts on your favorite pod hosts can be found here.
Be sure to check out our Masters in Business next week with Sukhinder Singh Cassidy author of "Choose Possibility" hailed as one of the Top 100 People in the Valley by Business Insider and a Power Woman by Elle. She has 25 years of experience founding, scaling, and advising companies like StubHub! Google, Amazon, and Yodlee. Thoughts?
Soraya Darabi Favorite Books
Negotiation Genius: How to Overcome Obstacles and Achieve Brilliant Results at the Bargaining Table and Beyond by Deepak Malhotra and Max Bazerman

Give and Take: Why Helping Others Drives Our Success by Adam Grant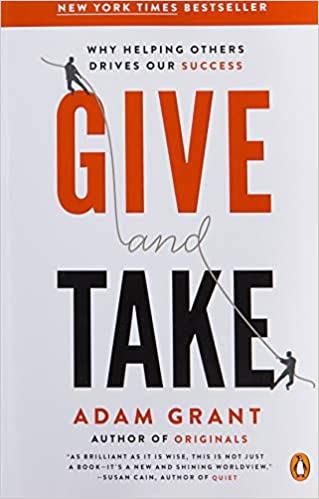 A Gentle Creature and Other Stories: White Nights; A Gentle Creature; The Dream of a Ridiculous Man by Fyodor Dostoevsky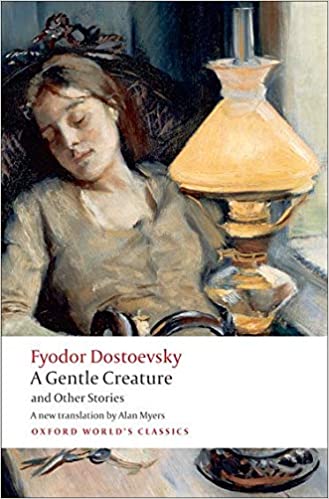 Drown by Junot Diaz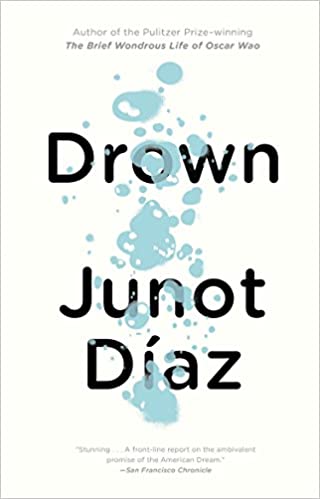 Passing by Nella Larsen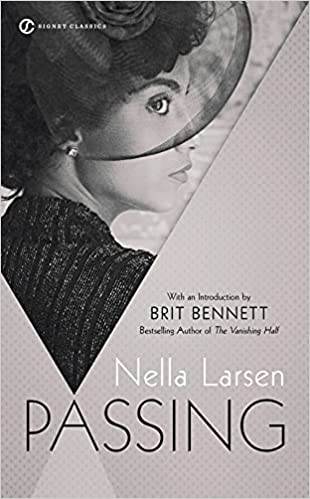 The Diamond as Big as the Ritz (The Art of the Novella) by F. Scott Fitzgerald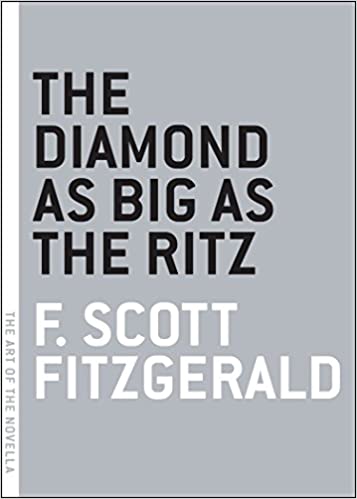 The post MiB: Soraya Darabi, TMV appeared first on The Big Picture.
Auroch discovers Nepean lithium in Kalgoorlie
Special Report: Auroch Minerals has uncovered a hidden and potentially rich secret after finding lithium mineralisation at its Nepean nickel … Read More
The…
Auroch Minerals has uncovered a hidden and potentially rich secret after finding lithium mineralisation at its Nepean nickel project.
One of the Goldfields' historic nickel mines, Nepean is the latest to reveal its surprise turn as a lithium domain after regional sampling of pegmatite veins by Auroch (ASX:AOU) revealed grades of 1.05% Li.
A number of locales in the rich mining area around Kalgoorlie host significant lithium deposits as rising demand makes the commodity one of the most sought after in the world.
Auroch picked up Nepean for its historic success in delivering high grade nickel sulphides dating back to the nickel boom of the late 1960s. But evidence of lithium on its ground adds another string to AOU's battery metals bow.
It is now planning to reassay samples from RC holes near the pegmatite for lithium-caesium-tantalum mineralisation.
"The assay results have confirmed that the Nepean tenure hosts significant potential for LCT mineralisation, particularly for lithium," Auroch managing director Aidan Platel said.
"We are excited by this prospect and have already commenced work on understanding the orientation and extent of the LCT -bearing pegmatites.
"Further mapping is required to better define the surface expression of the veins, whilst sampling of pegmatites intersected in nearby drill-holes may provide us with an understanding of the pegmatites in 3D space."
The results come from field investigations assessing the LCT potential of the northern part of the Nepean tenure, where outcropping and sub-cropping pegmatites to the north and east of the third-party Lepidolite Hill and Londonderry pegmatite mines were given priority.
Samples were collected from float, sub-crop and outcrop in five locations.
More fieldwork will be undertaken to map and define the pegmatites, with reassaying of RC holes located close to the rock chip samples along with core samples containing pegmatite  from the first Nepean Deeps drillhole, both of which are still pending.
Nepean Deeps complete
Auroch has also completed the second, 754m deep, drill hole into the Nepean Deeps target, testing conductors beneath and to the west of historic workings at the Nepean mine.
Hole NPDD013 successfully intersected 12.5m of disseminated and matrix to semi-massive nickel sulphides from 576.8m, within a 76.15m intersection of ultramafics from 534.65m to 610.80m downhole.
It is interpreted to be the underexplored Sill 1 ultramafic directly west of the Nepean mine sequence.
Nickeliferous sulphides were intersected just below and are believed to be the cause of down-hole electromagnetic conductor 1A/1B, the uppermost of three DHEM targets identified by the first Nepean Deeps drill-hole, NPDD008.
While Auroch waits for assays, the diamond drill rig is moving to test regional targets.
"On the nickel sulphide front, the drill rig completed diamond hole NPDD013 to a depth of 754.45m, and assays are pending," Platel said.
"The rig has moved to drill exciting targets at the Little Eagle, Spoonbill and Cormorant Prospects before the drilling campaign finishes for 2021, with the Nepean Deeps drill programme to recommence in the new year."
Busy holiday season for Auroch
Auroch has a number of exploration activities upcoming to keep news flow coming over the festive season, with that regional drill program and an induced polarisation under way at Nepean.
Metallurgical test work results on the shallow high-grade nickel sulphide mineralisation proximal to the historic Nepean nickel mine workings are also expected in early January.
Assay results on the pegmatite samples from Nepean Deeps hole NPDD008 and the nickel sulphide samples from NPDD013 are expected this month.
Outside of Nepean Auroch expects to complete a diamond drill programme at the Ragless Range zinc prospect in the Arden Project this month, with infill and extensional diamond drilling at the Saints nickel project north of Kalgoorlie to start in early January.
A scoping study for Saints is due to be completed in the March Quarter.

This article was developed in collaboration with Auroch Minerals, a Stockhead advertiser at the time of publishing.
This article does not constitute financial product advice. You should consider obtaining independent advice before making any financial decisions.
The post Auroch discovers Nepean lithium in Kalgoorlie appeared first on Stockhead.
REZ begins second milling campaign at Granny Venn
Special Report: Hot on the heels of its first successful milling campaign at Granny Venn, Resources and Energy Group is … Read More
The post REZ begins…
Hot on the heels of its first successful milling campaign at Granny Venn, Resources and Energy Group is starting its second round of gold processing at the Lakewood Mill.
Just a week after news that Resources and Energy Group (ASX:REZ) beat expectations in the first milling campaign at Granny Venn, the company is today starting its second campaign.
A total of 25,000 tonnes has been booked in and milling is expected to take 10 days, with about 18,000 tonnes already delivered to the mill, crushed and ready for processing.
REZ's progress at Granny Venn means January is shaping up to be a highly productive month for the project, with between 40,000 and 50,000 tonnes of ore expected to be mined.
The Richard Poole-led company and BM Mining are also investigating options to enable recovery of previously unrecognised ore in the western highwall of the project, which is up to 50m long. Planning work is also underway to drill test the western extent of the ore body at the operation which is 130km north of Kalgoorlie.
REZ and BM Mining Services completed the milestone maiden gold pour at Granny Venn in late October after it restarted the first mining activity at the site in 23 years.
Granny Venn is within REZ's flagship East Menzies Gold project which is a +100km2 package of contiguous mining, exploration and prospecting licenses, all located within a significant gold province.
BM Mining is part of the BM Geological Services (BMGS) group of companies that have been active in the mining industry in the Goldfields of Western Australia since 2003.

This article was developed in collaboration with Resources and Energy Group, a Stockhead advertiser at the time of publishing.
This article does not constitute financial product advice. You should consider obtaining independent advice before making any financial decisions.
The post REZ begins second milling campaign at Granny Venn appeared first on Stockhead.
Crypto Could Become "A True Competitor" To The U.S. Dollar: Jon Najarian
Crypto Could Become "A True Competitor" To The U.S. Dollar: Jon Najarian
Submitted by QTR's Fringe Finance
This is an interview with Jon…
Crypto Could Become "A True Competitor" To The U.S. Dollar: Jon Najarian
Submitted by QTR's Fringe Finance
This is an interview with Jon "Dr. J" Najarian. Jon was a linebacker for the Chicago Bears before he turned to trading on the Chicago Board Options Exchange. He then became a member of the CBOE, NYSE, CME and CBOT and worked as a floor trader for some 25 years.
Today, he is a professional investor that specializes in options. He is also a cast member of the "Halftime Report" and "Fast Money" shows on CNBC. Jon and his brother Pete invest in and work with start-ups via Rebellion Partners, a venture consulting firm they launched in 2015.
In 2016 Jon and Pete co-founded Market Rebellion, a company focused on educating the individual investor.
Q: Hi Jon, thanks for taking the time to answer some questions for my Fringe Finance readers. Right off the bat – I have been asking this question of everyone I interview and want your perspective on what the biggest threat facing the market is right now, and why?
I think the biggest threat is that the Fed knows the inflation genie is out of the bottle and that they have this Sophie's choice of which to address; inflation by raising rates, or a stagnating economy and new [Covid] variant.
I'm not as worried about Iran, Russia or China as I am about how the Fed deals with inflation and the economy. A fast rise in rates will absolutely kneecap the economy and take the stock market with it. 
Have you and your brother ever considered crypto to be a multi trillion trojan horse that could cause systemic problems? When China exits the crypto market, could it be because they are worried about a crash – or do you think it's just so it doesn't compete with the digital yuan?
I know you're not a big crypto fan Chris, but I truly believe that fiat currencies need the discipline of a legitimate competitor. Not a competitor in transactions, although that is coming, but a competitor in a store of value.
The main reason Bitcoin was created was that someone or some group (Satoshi Nakamoto) saw that governments were taking advantage of their printing presses and [their] ability to create more money out of thin air.
As crypto hovers near $3 trillion in market cap, I believe we are close to creating that true competitor to the dollar. If we have failures of repaying of debt and or other monetary issues, people, especially young people will get deeper into crypto. Could that end badly? Sure. But I think crypto has the potential to discipline central bankers. 
What stocks would you avoid at all costs right now?
Sadly, much as I love our meme stock brethren, I think the GameStops and AMCs are dead money. I think they are the modern equivalent of the emperor's new clothes. 
I asked this to a respected trader last week and want your take. Listening to the Cathie Woods of the world, I have to wonder: is it truly "different" this time? Meaning, will we normalize at these PE ratios and this balance of growth vs. value? Or will PEs eventually crash back under 10 and will value be a virtue again?
I think it will be a while before we see normalized PEs. I think stuff like the metaverse will keep this party going a while longer. Perhaps a year or more. But past that, yes I think we need an adjustment back to normalcy. 
You guys are options experts. What do you make of the option volume and activity in Tesla?
I think we're both surprised by the volatile moves TSLA makes on a weekly basis. The costs of the calls and puts is among the highest among active options, as it is not uncommon to see a call or put that is trading $15 or $20 trade 20,000 or 30,000 contracts. That's a ton of volume for a stock 1/10th the price of TSLA's $1100.
I guess overall the reason we see so much activity is that so few people cannot afford to buy shares, so they have one choice: trade options.
Just like that other Wall Street adage, TINA , there is no alternative. 
Do you think options are being weaponized to create gamma squeezes in the NASDAQ? Why or why not? And if so, what consequences could there be for this?
I think options have always been used by shrewd traders to "bully" stocks up or down.
We witnessed this in the infamous Herbalife fight between Carl Icahn and Bill Ackman. Carl didn't have a dog in the hunt, but when he saw that Ackman was short big in HLF, he bought OTC calls and paid for them by selling OTC puts in HLF. That effectively put the squeeze on Ackman and any shorts that had joined him.
So I do think people on Reddit or Twitter could gang up, buy a bunch of calls and like GameStop (GME), never sell them. and thus, very effectively squeeze shorts like Melvin Capital. 
What sectors interest you the most for long-term investments from this point, whether or not we wind up having  a pullback. Is there anything cheap anymore?
I think given all the hype and dollars chasing the EV space that the best opportunities are in components for lithium ion batteries. Full disclosure, I am long one of my favorite names in the space; American Battery Tech (ABML). They recycle lithium and repurpose the lithium, cobalt and nickel from used batteries and do so without the brute force and heat that China uses to accomplish this. I also like ALB, LAC and PLL as plays to be in the cat bird's seat for the massive demand for lithium. 
How do you feel about the strength of the USD and confidence in treasuries currently?
I think the dollar actually gets stronger, not weaker over time.
The reasons are that the European Union is in worse shape, China is likely to flex more, meaning they will push things in Taiwan pretty close, but not to the point of war, which will likely make investors nervous and that nervousness [will push] them into the dollar. 
Does the Fed and the Biden administration have a handle on the inflation problem? Why or why not?
That's the easiest question of all. NO!
The administration has cut pipelines like they did with XL Pipeline and then they wonder why oil producers are not producing as much? It's crazy how the administration doesn't recognize cause and effect. You cut leases for oil and gas, you reduce transport (pipelines) and you wonder why our prices spike? I wonder how these people even tie their shoes. 
Thanks Jon.
— 
This is subscriber only content. To subscribe and gain access to all my archives, as well as support my work, you can use this link for 20% off if you subscribe today: Get 20% off forever
Disclaimer: As Jon says, he is long ABML, ALB, LAC and PLL. None of this is a solicitation to buy or sell securities. Positions can always change immediately as soon as I publish this, with or without notice. You are on your own. Do not make decisions based on my blog. I exist on the fringe. The publisher does not guarantee the accuracy or completeness of the information provided in this page. These are not the opinions of any of my employers, partners, or associates. I get shit wrong a lot. 
Tyler Durden
Tue, 12/07/2021 – 21:25
dollar
inflation
monetary
fed
store of value
crash
nyse
nasdaq
otc
lithium