NEO Lithium's Closest Neighbor Gets Ready to Drill
When Neo Lithium started early stage exploration they recovered surface lithium grades of 190 mg/L compared to 373 mg/L for Portofino Resources adjacent Yergo property.
If you believe in the old adage, "the best place to find a deposit is near an existing one," you should consider Portofino Resources (TSX-V: POR). This Vancouver-based company holds an option to acquire a 100% interest in the Yergo lithium brine project located in Argentina, in the heart of the Lithium Triangle, along with the Allison Lake North lithium and rare elements property. Portofino also owns five gold projects in Canada, and is overseen by an exceptional management team with deep experience in the resources industry.
One of the reasons that all eyes are on the Yergo project is the growing demand for lithium to support the green revolution. As one of the world's lightest metals, lithium is playing one of the largest roles in our green and clean future. The EV global market is already seeing parabolic growth, from $140 billion back in 2019 to a predicted $700 billion in 2026. In turn, analysts have warned that this has put incredible pressure on existing battery metal supplies.
"We don't think that the raw material supply-side is ready for the wave of demand that is coming…the rapid rise in raw material demand sees deficits forming over the next decade even if we assume all known projects come to market," predicted UBS analysts earlier this year.
By 2025, almost 75% of all the world's lithium output will be dedicated to just electric vehicles, if not even more. The IEA expects demand for lithium to surge by a staggering 40-fold by 2040. 
This has industry experts asking – where will the supply come from?
Sharing a similar geological history with a world class asset
Argentina, Chile, and Bolivia comprise what is known as the Lithium Triangle, and these countries host a whopping 75% of the world's lithium resources. Portofino's Yergo project is a salar located approximately 15 kilometres southeast of Neo Lithium's 3Q project – one of the largest and highest-grade lithium brine deposits in the world. It was initially discovered in late 2015 and took only five years to advance to the construction phase. In October of this year, Neo Lithium announced it had received an all cash, takeover offer of $960 million for all its outstanding equity from Zijin Mining. 
Situated in the Lithium Triangle which accounts for >40% of global production in concentrates and >90% of lithium brine resources, Yergo's close proximity to the 3Q project is significant because the 3Q deposit hosts some of the lowest sulfate and magnesium impurities, classifying it as a world class asset. Furthermore, the 3Q project has measured and indicated resources of lithium grades of >900 mg/L. Portofino's Yergo project is potentially an extension of the same salar as this neighbouring project with similar grades and low impurities. David Tafel, Portofino's President and CEO commented:
"Given the proximity of Neo Lithium's 3Q project, it is likely that the Aparejos salar has experienced a similar geological history, including lithium and potassium enrichment, due to their common evaporitic climate and local geology. The 3Q and Yergo projects are located within the same volcanic package likely with exposure to the same potential lithium source rocks and mineralizing processes."
Portofino carried out an initial exploration program at the Yergo property in 2019 which included surface and near-surface brine sampling and geological mapping. The sample results reflected values of up to 373 mg/L lithium with low impurities. Following the initial sampling program, Portofino conducted a geophysical survey and geochemical sampling program in 2021. The project is drill ready with an initial drill program expected to commence shortly which will test the volume and content of the brines. 
Neo Lithium's early stage exploration at their 3Q project in 2016/2017 recovered initial surface lithium grades of 190 mg/L compared to up to 373 mg/L for Yergo. Subsequently, Neo Lithium discovered surface samples in the northern salar containing an average lithium concentration of 784 mg/L. 
While we're not implying that Yergo is definitively an extension of 3Q, we believe it's a high odds possibility, and results from the their drill program will prove out Yergo's significant potential. 
In April 2021, Portofino reported that it was adding to its lithium portfolio with the acquisition of the Allison Lake North lithium and rare elements property, located 100 kilometres east of Red Lake, Ontario. It is accessible by logging roads while a hydro-electric power line runs through the property. Ontario is home to several well-known lithium and rare element deposits, notably the PAK lithium deposit along the "Electric Avenue," as well as the Spark deposit. 
Portofino completed a channel sampling and initial exploration program at the Allison Lake project in June, 2021. Initial grab samples returned values up to 398 ppm Li, 90.5 ppm Cs, 1040 ppm Rb, and 135 ppm Ta. Looking forward, this project will be the focus of an expanded geological exploration program. 
This is highly significant when considering that the global quest for electric vehicles and clean energy has caused lithium to emerge to the forefront as one of the most necessary components for lithium-ion batteries. 
Furthermore, the processing of lithium brine to produce battery-grade lithium carbonate is a relatively simple process which has been tested for over 20 years. With the Zijin Mining proposal to acquire Neo Lithium for its 3Q project, it's not a stretch to assume that other acquisitions and joint ventures will follow. 
Add in a high-grade gold portfolio
In addition to it's two lithium projects, Portofino also holds the South of Otter and Bruce Lake projects in the Red Lake District, as well as Gold Creek, Sapawe West, and Melema West projects in the Atikokan District of Ontario. Both South of Otter and Bruce Lake projects are proximal to the Dixie Gold project, a high-grade gold deposit currently being explored by Great Bear Resources Ltd. (TSX-V: GBR). In the Atikokan District, the Gold Creek property is located immediately south of the Shebandowan Ni-Cu mine, and the Sapawe West and Melema West properties are located east of Atikokan. 
As noted above, the Red Lake District has been a hotbed of exploration activity as Great Bear Resources, PureGold Mining (TSX-V: PGM), and others have been exploring and developing the area's prolific mineral potential. Past production and current resources in the Red Lake Gold Camp have been estimated at 41 million ounces of gold. 
With a drill program about to commence we believe smart investors will be quick to pick up on the lithium potential of Portofino's Yergo project with the added kicker of a strong gold portfolio located in highly prolific geological areas. 
Sources:
 https://www.portofinoresources.com/site/assets/files/1937/por_yergo_ppt_april_2021.pdf
 https://www.spglobal.com/marketintelligence/en/news-insights/latest-news-headlines/ubs-analysts-see-battery-metal-demand-outstripping-planned-supply-63060975
 https://www.reuters.com/article/sponsored/lithium-becoming-indispensable
 https://www.iea.org/reports/the-role-of-critical-minerals-in-clean-energy-transitions/executive-summary
Disclaimer
This website is owned, operated and edited by NXT.financial media. Any wording found on this website / media webpage or disclaimer referencing to "I" or "we" or "our" refers to NXT.financial media. Parts of this website and this page in particular are a paid advertisement, not a recommendation nor an offer to buy or sell securities. Our business model is to be financially compensated to market and promote small public companies. By reading our website / media webpage you agree to the terms of our disclaimer, which are subject to change at any time. We are not registered or licensed in any jurisdiction whatsoever to provide investing advice or anything of an advisory or consultancy nature and therefore are unqualified to give investment recommendations. Always do your own research and consult with a licensed investment professional before investing. This communication is never to be used as the basis for making investment decisions and is for entertainment purposes only. At most, this communication should serve only as a starting point to do your own research and consult with a licensed professional regarding the companies profiled and discussed. Companies with low price per share are speculative and carry a high degree of risk.  By using our service you agree not to hold our site, its editor's, owners, or staff liable for any damages, financial or otherwise, that may occur due to any action you may take based on the information contained within our website.
This publication and their owners and affiliates may hold positions in the securities mentioned, which we may sell at any time without notice to our visitors, which may have a negative impact on share prices. NXT.financial media is paid fees to market public companies. Therefore, this communication should be viewed as a commercial advertisement only. We have not investigated the background of any third party or parties that have compensated us. Our web pages, communications, content and emails may contain forward-looking statements, which are not guaranteed to materialize due to a variety of factors
We do not guarantee the timeliness, accuracy, or completeness of the information on our website. The information on our website is believed to be accurate and correct, but has not been independently verified and is not guaranteed to be correct. The information is collected from public sources, such as the profiled company's website and press releases, but is not researched or verified in any way whatsoever to ensure the publicly available information is correct. Furthermore, NXT.financial media often employs independent contractor writers who may make errors when researching information and preparing these communications regarding profiled companies. The information in our disclaimer is subject to change at any time without notice.
Got Precious Metals? Making Money is About to Get Much Harder
I've had a letter from my auto-enrolment pension provider, Aviva. It tells me that my pension is worth £19,574.25. That's nice (I have savings with…
I've had a letter from my auto-enrolment pension provider, Aviva. It tells me that my pension is worth £19,574.25. That's nice (I have savings with other providers). But it almost immediately gets less nice. Aviva also tells me that "at retirement" my pension "could be worth £18,800." I read that a few times to make sure I had not misunderstood. I had not: Aviva reckons that by the time I am 65, it will have lost me £600. 
This is where it gets interesting. On page six of the confusing documentation, Aviva adds a little meat to the bones of all this. It turns out that £18,800 is not the nominal amount of money it expects me to have in 15 years' time. It is the "real" amount. Aviva has "made an allowance for future inflation" to give me an idea of how much I may be able to buy with the income from the £18,800 (£42 a month should you be interested…) if I received it today. 
This isn't a bad way to do it. But it does come with two problems: almost no one will read to page six; and Aviva, one of the UK's largest money managers, does not trust itself to be capable of investing my money so as to preserve my purchasing power over the long term (I think we can all agree that in stockmarket terms 15 years is the long term). I mentioned last week that this is no time for financial passivity. I think this rather proves the point. I'm going to have to move.
All that said, it won't be as easy to make money over the next 15 years as it has over the last 15. In this week's magazine, John looks at investing guru Jeremy Grantham's ideas on this (listen to Grantham discuss them on the MoneyWeek Podcast. He is sure that the US at least is in what he calls a "super bubble" – one that, thanks to soaring inflation (our cover story this week explains part of the reason why); the high risk that this will lead to a wage/price spiral (workers demand higher wages to compensate for rising prices, which drives prices even higher); the return of geopolitical risk; and the recognition that while a fun growth story is nice, cash is nicer; is now starting to burst. This week almost every big fund management firm announced it is time to buy the dip. If Grantham is right, it is not – in the US at least. 
Insuring against all this is tough (perhaps Aviva is just rather more honest than other professional investors). But it isn't necessarily impossible. Goldman Sachs suggested this week that we buy gold again, as a hedge against "bad inflation." Most MoneyWeek readers will, I think, have some gold as a hedge. It hasn't covered itself in glory so far this cycle, but it is still the one asset we have easy access to with a multi-millennia record of protecting against inflation. So it is worth holding. 
Silver might be too (for more, listen to this week's podcast with Julian Brigden). We'd say the same for profitable companies with good records of paying rising dividends. The latest Link Dividend Monitor reports that UK payouts rose by 46.1% last year, led by a surge in special dividends from miners. Link is not convinced this will continue, but given the supply and demand dynamics in many commodity markets, we wouldn't be so sure. The same goes for oil companies: with oil at a seven-year high they should soon be rolling around in cash, some of which will end up in shareholders' pockets. Buy good companies at the right price today, and it seems unlikely you will be out of pocket in 15 years.
Aya Gold & Silver Intersects 4,579 G/T Silver Over 3.6 Metres At Zgounder Silver Mine
Aya Gold & Silver Inc. (TSX: AYA) announced today additional assays from its ongoing 2021 drill exploration program at the
The post Aya Gold &…
Aya Gold & Silver Inc. (TSX: AYA) announced today additional assays from its ongoing 2021 drill exploration program at the Zgounder silver mine in the Kingdom of Morocco. The results highlighted an intersect of 4,579 g/t silver over 3.6 metres.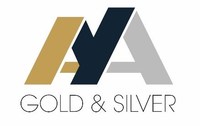 The results came from 56 diamond drill holes comprised of 11 surface diamond drill holes and 45 underground diamond drill holes.
Highlight assays from the drill results include:
T28-21-2125-405 (underground): 4,579 g/t silver over 3.6 metres

including 12,532 g/t silver over 1.2 metres

T28-21-2125-411 (underground): 1,225 g/t silver over 4.8 metres

including 3,280 g/t silver over 1.2 metres

T28-21-1988-275 (underground): 1,564 g/t silver over 3.6 metres

including 4,040 g/t silver over 1.2 metres

ZG-21-60 (surface): 3,551 g/t silver over 1.5 metres

including 1,214 g/t silver over 4.0 metres

ZG-SF-21-97 (underground): 2,405 g/t silver over 2.0 metres
"Today's drill results from the 2021 diamond drill program further extend near-mine mineralisation on strike and down dip, in addition to confirming robust grades and thicknesses within the existing mineral resources," said CEO Benoit La Salle.
The mining firm recently reported its 2021 operational results, toplined by silver production of 1.6 million ounces for the year.
Aya Gold & Silver Inc. last traded at $8.90 on the TSX.
---
Information for this briefing was found via Sedar and the companies mentioned. The author has no securities or affiliations related to this organization. Not a recommendation to buy or sell. Always do additional research and consult a professional before purchasing a security. The author holds no licenses.
The post Aya Gold & Silver Intersects 4,579 G/T Silver Over 3.6 Metres At Zgounder Silver Mine appeared first on the deep dive.
tsx
gold
silver
diamond
tsx-aya
aya-gold-silver-inc
aya gold silver inc
The Mining Companies Leading the Way in ESG
Fortescue Metals and Boliden are among the companies best positioned to take advantage of future ESG disruption in the mining industry…
Fortescue Metals and Boliden are among the companies best positioned to take advantage of future ESG disruption in the mining industry, our analysis shows.
The assessment comes from GlobalData's Thematic Research ecosystem, which ranks companies on a scale of one to five based on their likelihood to tackle challenges like ESG and emerge as long-term winners of the mining sector.
According to our analysis, Fortescue Metals, Boliden, Gold Fields, Teck Resources, Polyus, Kirkland Lake gold, Polymetal International, and AngloGold Ashanti are the companies best positioned to benefit from investments in ESG, all of them recording scores of five out of five in GlobalData's Mining Thematic Scorecard.
The table below shows how GlobalData analysts scored the biggest companies in the mining industry on their ESG performance, as well as the number of new ESG jobs, deals, patents, and mentions in company reports since January 2021.
The final column in the table represents the overall score given to that company when it comes to their current ESG position relative to their peers. A score of five indicates that a company is a dominant player in this space, while companies that score less than three are vulnerable to being left behind. These can be read fairly straightforwardly.
The other datapoints in the table are more nuanced, showcasing recent ESG investment across a range of areas over the past year. These metrics give an indication of whether ESG is at the top of executives' minds now, but high numbers in these fields are just as likely to represent desperate attempts to catch-up as they are genuine strength in ESG.
For example, a high number of mentions of ESG in quarterly company filings could indicate either the company is reaping the rewards of previous investments, or it needs to invest more to catch up with the rest of the industry. Similarly, a high number of deals could indicate that a company is dominating the market, or that it is using mergers and acquisitions to fill in gaps in its offering.
This article is based on GlobalData research figures as of 21 January 2022. For more up-to-date figures, check the GlobalData website.
The post Revealed: The mining companies leading the way in ESG appeared first on Mining Technology.