Resources Top 5: A porphyry hunter joins the 10-bagger club for 2021, Marvel shareholders enjoy a spinoff windfall
Marvel's holding in graphite spinoff Evolution is now valued at $25.5m Caspin may have hit 'significant body of mineralisation' near … Read More
The…
Marvel's holding in graphite spinoff Evolution is now valued at $25.5m
Caspin may have hit 'significant body of mineralisation' near Julimar
More thick, high-grade copper-gold hits from Sunstone, which is now up 1,000% in 2021
Here are the biggest small cap resources winners in early trade, Friday November 26.
MVL graphite spinoff Evolution Energy Minerals (ASX:EV1) is one of 2021's hottest IPOs.
As at the close of trading on November 25, the EV1 share price was $0.51 per share, a 155% premium to the IPO price of 20c per share.
This has been a windfall for MVL. Based on this closing price, its holding in Evolution (31%) is now valued at $25.5 million.
This equates to a valuation of $0.043 per Marvel share, which results in an enterprise value for Marvel after subtracting cash and this listed investment of $11 million — or $11 per resource ounce.
That's super cheap, it says. Just look at this peer comparison:
MVL is sitting on ~1Moz of gold at its 'Tabakorole' project in southern Mali, a region which includes Firefinch's 7.5Moz Morila gold mine and Resolute Mining's 7Moz Syama gold mine.
It also has a strong pipeline of regional targets, with a mammoth 15,000m auger and 15,000m aircore drill program now underway.
The company is assessing its options with respect to the EV1 investment "to ensure value is maximised for shareholders", MVl managing director Phil Hoskins says.
The $45m market cap stock is up 10% over the past month, and 54% year-to-date.
MVL had about $5.2m in the bank at the end of the September quarter which, alongside this $25.5m windfall, gives the company plenty of cash to either return to shareholders or sink into exploration/acquisitions.
MVL, EV1 share price charts
CPN was demerged from Cassini Resources, which was acquired by copper major OZ Minerals (ASX:OZL) in October last year for its 'West Musgrave' copper-nickel project.
What's interesting about CPN is that it was the only explorer looking for nickel-copper-PGEs near Perth, WA, before Chalice Mining (ASX:CHN) moved next door and hit the motherlode in its very first hole.
That's right — CPN is arguably the Julimar region OG.
Its main game is 'Yarawinda Brook', where drilling at the 'XC-22' anomaly has just intersected significant nickel and copper sulphides.
Based on visual observations, the mineralised zone is at least 40m thick with up to 20% sulphides over the first 2m and becoming more disseminated (scattered) at depth.
"The large size of the XC-22 anomaly suggests that if it is coincident with mineralisation throughout its entire extent then this could represent a significant body of mineralisation," CEO Greg Miles says.
"Many more drill holes are required before this can be confirmed as a significant discovery and laboratory assays are required to confirm the tenor of any PGE mineralisation that may be present.
"This is an exciting development for the Yarawindah Brook Project and the results to date have given us reason to review similar AEM anomalies in the region that, in light of this new information, are potentially significant.
"We look forward to providing further updates on RC drilling at XC-22 and the interpretation of stratigraphic diamond hole YAD0019 as they come to hand."
The $86m market cap stock is up 37% over the past month, and 118% year-to-date. It had $13.7m in the bank at the end of September.
More extremely wide, high-grade hits from this popular South American porphyry hunter, which is now up 1,000% in 2021. 10-bagger confirmed.
The third hole from the 'El Palmar' gold-copper discovery in northern Ecuador just returned 105.09m at 0.75g/t gold and 0.20% copper (1.07g/t gold equivalent) from just 32m depth.
Assays now show significant grades and widths of gold and copper porphyry in five holes (EPDD001-EPDD003, and historic holes CED01 and 02) across a 300m long zone, which remains 'open'.
Drill holes 4, 5, and 6 have been completed (assays pending), and hole 7 is underway. All holes are mineralised from shallow depths, STM says.
This is a big find that could get a lot bigger, the company says.
"Results support Sunstone's view that only the upper portion of a porphyry system has been drilled so far, and this likely extends to considerable depth, and a second drill rig is mobilising to site to test the depth extent," it says.
Porphyries are huge deposits responsible for ~60 per cent of the world's copper, most of its molybdenum, and significant amounts of gold and silver. Their easy-mining large volumes make up for the low grades, typically between 0.3 per cent to 1 per cent copper equivalent.
At STM's high-grade 'Alba' gold target on the Bramaderos Project in southern Ecuador, drilling of the second hole is set to start this weekend.
Last week, the company reported a maiden drill hole at Alba which pulled up an incredible 111m long intersection grading 2.3g/t – including 7.2m at 26.9g/t.
Monstrous.
The $250m market cap stock is up 83% over the past month, and 1,000% year-to-date. STM is well funded with ~$19mill in cash and equities.
(Up on no news)
This long time battler has moved quickly to profit from positive investor sentiment in the supply constrained magnesium and phosphate markets.
Earlier this month it decided to pull the pin on the planned sale of its increasingly valuable Winchester (magnesium) and Geolsec (phosphate) projects in the Northern Territory.
Over the last few months, KOR says it has been approached by two separate groups expressing an interest in developing the 'Winchester' magnesium project in the NT.
The latest unsolicited proposal would see the two parties "jointly develop the Winchester quarry where the other party will fully fund the development in exchange for sharing the future profits from the quarry".
The company says it is also in discussions with magnesium metal users and magnesium buyers, including car makers (Fiat and Daimler), and aluminium/magnesium alloy producers.
Last week it inked a Heads of Agreement (HOA) – a non-binding deal to look at signing a real agreement – with Darwin Port for the export of up to 30,000 tonnes per annum of magnesium metal.
"The HoA with Darwin Port will allow for exporting of large quantities of high purity magnesium metal to Europe, USA, and Asia, where users of this critical metal have been suffering repeated shortages and supply interruptions that are likely to continue," the company says.
The $30m market cap stock is up 1% over the past month and 710% year-to-date. The stock had ~$2m cash at the end of September, plus a small financing facility.
(Up on no news)
A good week for WCN, which yesterday raised $912,000 at 1.2c per share – equivalent to the last closing price – to hit the ground running at a couple of soon-to-be-acquired lithium and rare earth element (REE) projects in WA.
At the 'Yinnetharra' project, exploration historically focused on uranium, but sampling by Geological Survey of Western Australia (GSWA) showed the potential for lithium and REEs.
The 'Preston River' lithium project is 30km from the world-class Greenbushes lithium (+Sn/Ta) project and "situated in similar geological terrane", WCN says.
After the acquisition completes, the company says it will hold over 4,000sqkm of lithium and REE tenure "within proven jurisdictions and nearby to operating mines and/or recent discoveries".
Cash will also be used for ongoing exploration at the 'Reedy South' gold project.
Subject to shareholder approval, WCN company directors will apply for up to $60,000 worth of shares on the same terms as the placement.
The company already had $1.2m in the bank at the end of the September quarter. The $10m market cap stock is down 10% over the past month, and 40% year-to-date.

The post Resources Top 5: A porphyry hunter joins the 10-bagger club for 2021, Marvel shareholders enjoy a spinoff windfall appeared first on Stockhead.
Top Rare Earth Stocks to Consider Heading into 2022
At the moment, nearly all rare earth comes from China, which has proven to be unstable. Worse, according to Forbes, China is stockpiling rare earths and…
At the moment, nearly all rare earth comes from China, which has proven to be unstable. Worse, according to Forbes, China is stockpiling rare earths and critical minerals for its own domestic use, as companies and governments face worldwide shortages due to new demand for electric vehicles. For example, analysts at UBS say electric vehicle demand could trigger a big increase in rare earth prices over the next few years, "especially for neodymium and praseodymium (commonly traded as NdPr) which could double from $50/kilogram to $100/kg by 2024. That's part of the reason the U.S. – which relies on 80% of China for rare earth imports aggressively looking for other rare earth hot spots, which could be beneficial for Monumental Minerals Corp. (TSXV:MNRL) (OTC:MNMRF), Lynas Rare Earths Ltd. (OTC:LYSCF), MP Materials Corp. (NYSE:MP), Ucore Rare Metals Inc. (OTC:UURAF)(TSXV:UCU), and Rare Element Resources Ltd. (OTC:REEMF).
Monumental Minerals Corp. (TSXV:MNRL)(OTC:MNMRF) Just Announced Reconnaissance Trip to the Jemi Heavy Rare Earth Project
Monumental Minerals Corp. announced the appointment of an advisory board to assist with the exploration and drill target definition of the Jemi heavy rare earth element (HREE) Project located in Coahuila, Mexico, about 40 km south of the Texas, USA border.
The Jemi Project hosts numerous rare earth element (REE) occurrences containing potentially economic concentrations of the high value magnetic REEs including neodymium (Nd), praseodymium (Pr), dysprosium (Dy) and terbium (Tb) with associated tantalum (Ta), niobium (Nb), and zirconium (Zr). Jemi sits within the North American Alkaline Igneous Belt, an under explored north-south trend over 3000km long of alkaline igneous rocks and carbonatites that are host to numerous REE, gold and other critical element deposits.
The REE mineralization discovered to date at Jemi exhibits characteristics and mineralogy consistent with peralkaline intrusion related deposits, which represent an important potentially economic style for the highest value HREE. Deposits of this type are being explored and prepared for development in Australia, Europe and North America.
At present, ionic clay deposits in southern China and Myanmar are the primary source of the world's HREE, however the limited resource size, high environmental legacy of such deposits and increasing export restriction, is driving the discovery and development other more sustainable sources of HREE. The REEs Dy and Tb are typically enriched in peralkaline deposits and are essential for the performance of high strength permanent magnets for electric vehicles and wind turbines.
Exploration at Jemi is currently at an early stage, with less than 5% of the Project having been evaluated for HREE. A site visit is currently being planned and is expected to occur within the coming weeks to lay next steps for exploration.
Proposed Advisory Board
Mark Saxon, FAusIMM, MAIG – Senior Technical Advisor
Mr. Saxon brings thirty years of experience in the resources industry, representing junior and senior companies in Australia, Canada and Europe. An Honours BSc graduate in Geology from the University of Melbourne, he received a Graduate Diploma of Applied Finance and Investment in 2007. Mr. Saxon's experience covers most facets of the exploration and mining business in a wide range of geological environments, with a particular focus on discovery, processing, marketing and the political context of critical raw materials. Mr. Saxon has extensive experience in the exploration of peralkaline REE deposits.
Cal Everett, B.Sc, Technical Advisor
Mr. Everett is a geologist with more than 20 years of surface and underground exploration experience with senior mining companies. He moved to the financial sector in 1990 and spent 12 years with BMO Nesbitt Burns focused on resource equities, and seven years with PI Financial Corp. in senior resource institutional sales and capital markets. From 2008 to 2015, he was President and Chief Executive Officer of Axemen Resource Capital. Mr. Everett holds a Bachelor of Science degree in Economic Geology from the University New Brunswick. Mr. Everett is currently Chief Executive Officer and president of Liberty Gold Corp. (TSXV: LGD)
Dan Harmening, Technical Advisor
Dan Harmening is a Professional Land Surveyor and prospector with over 25 years of experience in the minerals exploration and mining business. He is the President, CEO and cofounder of Lago de Oro Resources and cofounder of 3rd Rock Exploration, both registered in USA and Mexico. Mr. Harmening is currently negotiating a sale agreement of Lago de Oro Resources SA de CV Mexico to a Canadian junior mining company. Previously, he vended several projects in Mexico, including the Jemi Rare Earth property into what is now Discovery Silver Corporation. He has facilitated over $40 million in private placements and open market investments in junior mining companies, and has consulted to several companies leading to major deposit discoveries in Nevada. Mr. Harmening holds a B.S. in Geomatics from Oregon Institute of Technology.
Craig Taylor, Strategic Advisor
Mr. Taylor is currently the CEO of Defense Metals (TSXV: DEFN) an advanced LREE exploration company that most recently completed a PEA on the Wicheeda Rare Earth deposit located in Prince George, British Columbia. From March 2008 until December 2016, Mr. Taylor was CEO of Saber Capital Corp., a former capital pool company, which was acquired by Aleafia Health in a $173mm transaction. In addition, he was a director of Valor Ventures, CPC that completed at QT with Advantage Lithium and was eventually acquired by Orocobre. Mr. Taylor was a founding director of Clear Mountain Resources Corp., a TSX-V listed company (now named Patriot One Technologies Inc.). Mr. Taylor has served as director and officer of several other public companies engaged in mineral exploration and development.
Other related developments from around the markets include:
Lynas Rare Earths Ltd. is taking the next step in its ESG journey with our commitment to the Science Based Targets initiative. In line with this commitment, and our Greenhouse Gas Policy, we will develop science-based targets with the Paris Agreement goal to limit the global temperature increase to well-below 2°C compared to pre-industrial levels. The Science Based Targets initiative is a collaboration between CDP, World Resources Institute (WRI), the World Wide Fund for Nature (WWF), and the United Nations Global Compact (UNGC). Science-based targets provide a clearly defined pathway to future-proof growth by specifying how much and how quickly companies need to reduce their greenhouse gas emissions. Lynas Rare Earths CEO, Amanda Lacaze, said: "Lynas Rare Earths was built from the ground up as an ethical and responsible producer of Rare Earth materials and we embrace sustainability principles across all of our operations. As a science-based business, our commitment to the Science Based Targets initiative reflects our determination to make a positive impact today and work towards more challenging targets in the longer term.
MP Materials, announced its financial results. "The MP Materials team continues to deliver, with record quarterly production and shipments driving strong growth in revenue and Adjusted EBITDA," said Chairman and CEO, James H. Litinsky. "Our performance reflects continued execution and cost discipline at Mountain Pass coupled with strong global demand for rare earth materials. Also in the quarter, we continued to march toward our goal to restore the full rare earth supply chain to the United States, including progress on our Stage II optimization project and Stage III downstream expansion into magnetics."
Ucore Rare Metals Inc. announced that on November 10, 2021, the United States Department of Agriculture's Forest Service issued a 1-year authorization for Ucore to commence with the Dotson Ridge 2021 Surface Exploration Project Plan of Operations. The Company has elected to conduct the sampling work during next summer's field season and now has all required state and federal Project permits for this work. On May 12, 2021, Ucore announced the Project to upgrade its Bokan-Dotson Ridge heavy rare earth element mineral resource, disclosed in accordance with National Instrument 43-101, with a budget of approximately $400,000. The Project is expected to result in converting approximately 17-20% of the mineral resource to a new Measured mineral resource category; with over 90% of the new Measured material being drawn from currently Indicated mineral resource material and 10% from currently Inferred mineral resource material. This will be accomplished through the execution of approximately 50 additional channel samplings along the ≈2 km of exposed vein outcroppings of the Dotson Ridge Zone. Secondly, the Company will conduct bulk sampling activities to obtain ≈50 tonnes of additional mineralized material to facilitate prospective pilot-scale testing of its metallurgical recovery methods currently under laboratory-scale finalization at SGS Canada's Lakefield facility.
Rare Element Resources Ltd. announced the finalization of negotiations with the U.S. Department of Energy Office of Energy Efficiency and Renewable Energy for an Assistance Agreement providing approximately $21.9 million of government funds for the engineering, construction and operation of a rare earth separation and processing demonstration plant to be located in Wyoming. The DoE/EERE has notified General Atomics, an affiliate of Synchron, the Company's largest shareholder, of the finalization of the award. The Company is a subrecipient to General Atomics in the demonstration project, which will incorporate the Company's proprietary technology. As previously reported, RER, along with team members General Atomics, and its affiliates, and LNV, an Ardurra Group, Inc. company, as engineering and construction subcontractor, received notice on January 20, 2021 that it had been selected as a potential award recipient, subject to finalization of pre-award negotiations. Those negotiations have been successfully completed and the award has been finalized, resulting in an approximately US$21.9 million contribution by the DoE/EERE toward the total cost of the demonstration project. The award represents approximately one-half of the total estimated costs for the project, with the remainder of the funding to be secured by the Company. The Company, along with the other team members, is expected to finalize within the next several weeks contractual arrangements with General Atomics to perform work on the project.
Legal Disclaimer / Except for the historical information presented herein, matters discussed in this article contains forward-looking statements that are subject to certain risks and uncertainties that could cause actual results to differ materially from any future results, performance or achievements expressed or implied by such statements. Winning Media is not registered with any financial or securities regulatory authority and does not provide nor claims to provide investment advice or recommendations to readers of this release. For making specific investment decisions, readers should seek their own advice. Monumental Minerals Corp. has paid three thousand five hundred dollars for advertising and marketing services to be distributed by Winning Media. Winning Media is only compensated for its services in the form of cash-based compensation. Winning Media owns ZERO shares Monumental Minerals Corp.. Please click here for full disclaimer.
Contact Information:
2818047972
[email protected]
tsx tsxv nyse otc gold rare earths rare metals ree praseodymium neodymium terbium dysprosium tantalum niobium tsxv-ucu ucore-rare-metals-inc
Diemme sets out to change the game in tailings filtration with GHT5000F filter press
Diemme Filtration tomorrow November 30 will finally officially unveil its record breaking GHT5000F filter press via a live online event from its headquarters…
Diemme Filtration tomorrow November 30 will finally officially unveil its record breaking GHT5000F filter press via a live online event from its headquarters in Lugo, Italy (being streamed at 9.00 am UTC+1 and at 6 pm UTC+1). The widely anticipated model is 100% assembled at the factory now and is the largest filter press in the world – with a plate size of 5 x 5 m capable of handling over 8,000 t/d – and is bound for an as yet unnamed Peruvian copper mining company which is to use it as part of a major new tailings project, first in a pilot trial but later, assuming that is successful, as part of a much larger bank of up to 9 or 10 of these presses for a total capacity of over 80,000 t/d.
The filter press itself is set to be formally launched by Diemme's CEO Rosario Tagliavini who states: "The fact that we were the first in the world to develop a machine with these features is no coincidence, since constant innovation is part of our company mission."
Those interested in participating in the online event can still register at: https://academy.diemmefiltration.com/change-the-game/
The GHT5000F means everything optimised for state of the art filtration – F stands for fast indicating fast cycle times. But Diemme also has the ambition to become the best ally possible for responsible tailings management. After the launch itself there will then be a walkaround and in-depth discussion of the model from Diemme Director of Marketing Andrea Pezzi who states: "Companies in the mining industry have a lot of environmental and social responsibility to consider alongside running a business. The two must go hand in hand." He adds: The event is an opportunity for mining stakeholders to get an update on the status of filter press technology but not only that – to think about the industry with an open mind – that's why we have said the event urges the industry to 'Mine with Mind.' Traditionally mining has been quite conservative, we want to outline the environmental and productivity benefits that this technology can bring, and how it will help revolutionise tailings management in mining."
Pezzi also emphasised the importance of digitalisation – at the end of the machine walkaround, there will be coverage of the machine control panel – as he describes it, the mind of the filter press. Diemme is also launching an app at the event which will allow operators to access real time data on the press status and parameters for the benefit of the operation and the unit itself, but also parameters relating to the thickener and buffer tank before the filter plus the cake moisture and parameters of the belt conveyor.  "The whole process can be optimised and managed depending on the KPIs can you want to monitor plus true predictive maintenance can be achieved. The press has sensors that in real time are monitoring the pressure, flow rate, the energy consumption of each motor. There are RFID sensors on the cloths allowing their status and life to be followed. You also have cameras monitoring cake release." The smart filter press system and app have already been trialled on a smaller press at a quarrying operation in Italy. Pezzi said there is also major potential to retrofit the technology onto existing filter presses to get the same benefits.
There will also be presentations from a series of keynote speakers. Well known mining tailings project consultant and Geotechnical Engineer Bryan Ulrich, formerly with senior roles at Knight Piesold and Stantec as an example will present: "I'm very excited to see advancements in filtration systems made and want to bring you an operator's perspective on the importance of this launch. It will truly be an important day for the mining industry." He will talk in particular about what the market was asking for in the past and what it is asking for today, and the importance of working closely with key technology providers like Diemme.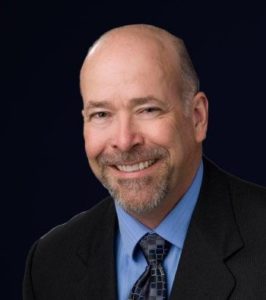 Keynote speakers at the November 30 Diemme Filtration 'Change the Game' event and launch of the GHT5000F filter press include Bryan Ulrich, Geotechnical Engineer  and Cameron Hore, Senior Tailings Specialist at AngloGold Ashanti
Prony Resources Plant Manager, Maurizio Orsolani will also talk – he adds: "This new GHT5000F should be wonderful and we look forward to confirming that Diemme's ability to combine performance, simplicity and reliability, is still at the top." Prony Resources is the new name for the well established Vale New Caledonia nickel operation following its acquisition in March 2021, and he will talk about the close cooperation between Prony and Diemme as tailings equipment client and supplier. They have a similar model, just with smaller size – 2.5 m by 2.5 m – a GHT2500F press – so he will be able to share some of the design advantages.
Also in the line-up is Cameron Hore, Senior Tailings Specialist at AngloGold Ashanti, who comments: "Events like this are so important: it's really great to see filtration manufacturers, design consultants and mine operators working together to continue to improve tailings management globally." He will outline his views on approaches to tailings projects in mining, giving perspectives from real operations both from AGA but also from his previous role for over a decade at SRK Consulting as a senior tailings and mine waste consultant. He will also emphasise that while there is no one solution fits all for tailings, there are many advantages to dry stack tailings and that there is a lot of potential for large capacity filter presses.
Prony Resources Plant Manager, Maurizio Orsolani & Steve Busby, COO at Pan American Silver

Finally in the keynote line-up will be Steve Busby, COO at Pan American Silver: "The Diemme launch event is a significant step towards advancing filtration capacities to help our industry that must become safer, more sustainable and reduce its environmental footprint."  He will give further feedback on tailings and filtration as a mine owner and operator including from the perspective of environmental responsibilities but also from a safety and risk standpoint with discussion of both the Global Industry Standard on Tailings Management as well as regional standards such as in Canada. Pan American Silver operates Diemme filter presses both at its Escobal operation in Guatemala and its Dolores site in Mexico.
Following the event the filter press dismantling process will immediately begin in preparation for shipping it to Peru as the aim is to commission the unit by Q3/Q4 2022.
The post Diemme sets out to change the game in tailings filtration with GHT5000F filter press appeared first on International Mining.
Green is Good: Playing to Win in a Multi-Trillion-Dollar Green-Tech Game
The COP26 Glasgow Climate Summit has made it clear that government will largely rely on private and listed companies adopting new green technologies…
The COP26 Glasgow Climate Summit has made it clear the Australian Government will largely rely on private and listed companies adopting new green technologies to hit net-zero by 2050, according to the organisers of IMARC.
Nowhere will this be more apparent than in Australia's booming resources sector, and in perhaps no other sector is there so much investment upside, they say. COP26 leaders flagged eye-watering multi-trillion-dollar investment figures that will become available in the race to net zero, in addition to the more than one third of worldwide institutional investment that now requires an ESG component.
Mid-to-large cap companies that are not on-board, or above-board, with the 'greening' of their operations through technology will not only damage their reputations but miss out on an entire new generation of value-creation opportunities, according to the organisers.
Green technology comes in all shapes and sizes, as do the multiple challenges posed by phasing out fossil fuels. Advancing Australia to net zero will require a mix of technological advances, infrastructure upgrades and strong governance.
For the companies participating in Australia's biggest mining conference, the International Mining and Resources Conference (IMARC) in 2022, early adoption of green technology is essential to creating value.
Net zero: the next big thing?
With about 200 nations signing on, the consensus of the Glasgow pact was clear – there is much for companies to gain by acting now, and everything to lose by sitting on their hands.
A 'wall of new private sector money' will be available to those companies that embrace green technology and clean up their operations, according to IMARC organisers.
This multi-trillion-dollar wall of new money does not include the soaring price of battery metals, and Australia's position as one of the biggest beneficiaries of the green tech uptake.
According to the Resources and Energy Quarterly September 2021, Australia is the world's largest exporter of lithium, the second largest producer of copper and produces more than one-quarter of the world's nickel.
Schneider Electric President of Mining Minerals and Metals, Rob Moffit, said solar and wind generation were being rapidly adopted, but battery storage technology needs to improve so that uptake can continue to grow.
"As you generate more power, you need to find better and more efficient ways to store that power," he said. "In line with that, there is going to be further investments into battery technologies, particularly the composition of batteries.
"Demand for artificial intelligence (AI) is also set to rise. As we combine multiple energy sources, it starts to become a complex system that needs to be managed. AI and machine learning are the best technologies to do this."
Kirkland Lake Gold's Senior Vice President, John Landmark, echoed the sentiments of Moffit and insisted that truly renewable, reliable infrastructure was vital to the transition.
"Power utility companies are the biggest hurdle to greening our industry," he said. "Resource companies can only do so much in reducing their footprint, but clean and affordable energy is the biggest hurdle which lies outside of the hands of the resources company that needs to be cleaner.
"Having a 'token' windmill or solar panel looks great in a photo-op but doesn't address the sustainable operation and use of such renewable energy."
'Greenwashing': the elephant in the room
There is perhaps no greater threat to the ESG bona fides of a mining and resources company than 'greenwashing'.
Greenwashing is the practice of misleading the media or the general public, or of taking advantage of a lack of awareness of what constitutes a legitimately 'green' or 'clean' technology, fuel or practice, the organisers said.
And it is firmly under the scrutiny of the public eye.
Most recently, the High Court of Australia refused to hear Volkswagens' appeal against its A$125 million ($89 million) 'Dieselgate' fine – the largest penalty ever imposed on a company for misleading consumers – for deliberately deceiving regulators and customers about the environmental performance of its cars.
Landmark said greenwashing was a particularly problematic issue because a company that damages its own reputation often leads to other companies within an industry being tarnished with the same brush.
He said there is also a tendency in industry to satisfy public demand and ESG agency requirements, rather than focus on legitimate sustainable practices, "which fosters an environment where resource companies feel like they need to address these tick boxes, leaving companies to dilute their sustainability efforts on non-material issues or embellish on them".
He added: "By Kirkland Lake Gold sticking to facts only and not elaborating extensively on our sustainability achievements, we aim to ensure our credibility is linked to true data."
Moffit emphasised this notion, saying it was vital for companies to avoid the greenwashing trap.
"[It] can be achieved by having the right processes in place — specifically using scientifically-based, externally-audited, transparent and consistent protocols," he said. "It is vital that all commitments are certified by science and must cover all emissions scope categories, not only the ones directly related to the company's operations."
Electricity or hydrogen?
Electric- and hydrogen-powered vehicles are often seen as competing technologies. However, mining operations are complicated beasts and, due to the size, location and technique – open pit or underground – of the operation, certain technologies will be better suited than others, according to the event organisers.
Landmark said having many viable options available was the best way to ensure greater uptake of new vehicle technologies and therefore a greener economy, but pointed out that it is, "crucial that both electric and hydrogen vehicles are powered by a green grid".
Moffit said the most significant benefit of hydrogen technology in heavy industry and transportation is hydrogen's superior energy density.
"Electric and hydrogen are complementary vehicle technologies," he said. "Electrification is perfectly suited towards passenger vehicles, but it currently isn't the ideal option for heavy-duty vehicles such as haul trucks due to the energy density of a battery, which is just 1%. This means that for a 40-t truck, just over four tonnes of lithium-ion battery cells are needed for a range of 800 km. This is not viable."
Landmark and Moffit will be sharing further insights on green technology at the upcoming IMARC in Melbourne, Australia, on January 31-February 2, 2022.
The post Green is good: playing to win in a multi-trillion-dollar green-tech game appeared first on International Mining.