Yukon: three mines producing and more on the way
It wasn't so long ago that Canada's Yukon didn't have any producing mines except placer…
It wasn't so long ago that Canada's Yukon didn't have any producing mines except placer gold operations.  That has now changed and the territory has three producing mines, including Victoria Gold Corp.'s Eagle gold mine, the Minto copper-gold mine and Alexco Resources Corp.'s Keno Hill silver mine.
Victoria Gold's heap leach Eagle mine is part of the larger Dublin Gulch Project 85 kilometres north of Mayo and ranks as the largest hard rock gold mine in Yukon's history. This year, the mine is expected to produce between 180,000 and 200,000 ounces of gold.
Minto Exploration, along with LME-listed, Pembridge Resources, own the 4,000 tonne-per-day Minto underground copper-gold mine 240 kilometres north of the capital of Whitehorse.
During Q1 2021, Alexco Resource Corp. mined 4,427 tonnes of ore solely from the Bellekeno mine. The company is currently advancing Keno Hill to production, and started concentrate production and shipments in Q1 2021.
In late May Alexco has filed an updated technical report for its Keno Hill operations, expanding the mineral reserve by 22% to 1.44 million tonnes, averaging 804 g/t silver, 3.84% zinc, 2.64% lead and 0.31 g/t gold, or approximately 1,035 g/t silver equivalent. The updated reserve mine plan is projected to produce over 35.5 million ounces of silver over the next eight years.
The Updated life-of-mine plan average annual production is 4.4 million ounces of silver at an average all-in sustaining cost (AISC), including corporate costs and working capital, of US$11.59/oz.
There are other mineral projects under way. This is not surprising as not only is Yukon still an under-explored, yet very prospective frontier, the Fraser Institute ranked the Yukon as one the top 10 most attractive jurisdictions globally for mining investment.
These are the two main reasons that Yukon's major industry is mining (lead, zinc, silver, gold and copper): The Hudson's Bay Company used to control this region and the Canadian government acquired the land in 1870 from HBC and split it from the Northwest Territories in 1898. This was in reaction to the thousands of prospectors who moved there to join the Klondike Gold Rush that eventually saw some 20 million ounces of placer gold recovered.
Today, modern exploration technologies are discovering new previously unknown mineral deposits that have resulted in a number of development-stage projects.
One of the biggest is the Western Copper and Gold that recently received a $25.6-million strategic investment by Rio Tinto Canada Inc. to advance the company's copper-gold-molybdenum Casino project. Rio Tinto will now own about 8% of Western Copper's shares.
"We are pleased to welcome Rio Tinto as a strategic investor in the company," said Paul West-Sells, president and CEO. "The investment by Rio Tinto, a leading global mining group, which operates in 35 countries around the world and whose purpose is to produce the materials essential to human progress, is a strong endorsement of the Casino project."
Western Copper released the results of its positive PEA that considered the project being constructed as an open pit mine, with a concentrator processing nominally 120,000 tonnes per day and a gold heap leach facility processing nominally 25,000 tonnes per day. The Casino PEA envisages an initial capital investment of $3.25 billion as well as life of mine pre-tax cash flow of $13 billion ($9.1 billion) after tax.
The Casino Project is estimated to host measured and indicated resources of 14.5 million ounces of gold and 7.6 billion pounds of copper as well as inferred resources of 6.6 million ounces of gold and 3.3 billion pounds of copper which was the used as the basis for the PEA.
In the same region is Triumph Gold Corp.'s Freegold Mountain Project that is host to three NI 43-101 mineral deposits – the Nucleus, Revenue and Tinta Hill. Also in the same region is Newmont Corp.'s Coffee deposit, a heap leach, open pit project in the pre-feasibility stage.
Rockhaven Resources Ltd.'s has a positive PEA for its Klaza Project that hosts indicated resources of 4.5 million tonnes containing 686,000 ounces gold and 14.1 million ounces silver and inferred resources of 5.7 million tonnes containing 507,000 ounces gold and 13.9 million ounces silver.
Another promising project is the Golden Predator Mining Corp. Brewery Creek heap leach gold project where a bankable feasibility study is under way.
Granite Creek Copper is conducting a 10,000-metre drilling program at its Carmacks copper-gold-silver project – just south of the operating Minto mine described above – with the objective of upgrading inferred resources as well as delineating new resources – see profile below.
Metallic Minerals Corp. is exploring its flagship Keno Silver Project in the Keno Hill Silver District contiguous to Alexco's Keno Hill Mines – see profile below.
White Gold Corp.'s portfolio includes over 40% of the White Gold District where it has the flagship Golden Saddle and Arc gold deposits. Both Kinross Gold Corp. and Agnico Eagle Mines Ltd. have shares in White Gold.
The Yukon government is gradually improving access infrastructure and major land routes include the Alaska Highway, the Klondike Highway (between Skagway and Dawson City), the Haines Highway (between Haines, Alaska, and Haines Junction), and the Dempster Highway (linking Inuvik, Northwest Territories to the Klondike Highway, and the only road access route to the Arctic Ocean, in Canada), all paved except for the Dempster. There are other too numerous to list.
Yukon represents an outstanding jurisdiction for mineral discovery and mine building with the advantage of a welcoming government.
Granite Creek Copper Ltd. [GCX-TSXV; GCXXF-OTCQB] is a company that offers investors a window on high-grade copper-gold exploration and development in Canada's prolific Minto Copper Belt. It is also a member of the Vancouver-based Metallic Group of companies.
The Minto Copper belt is a northwest trending corridor of mineralization in the west-central Yukon, about 192 kilometres north of Whitehorse that includes the Carmacks copper-gold-silver deposit, the active Minto copper-gold mine and several other copper-gold-silver showings.
Carmacks is part of the large land package that Granite Creek consolidated last year through the acquisition of its neighbour, Copper North Mining Corp. The combined property, now controlled by Granite Creek, includes the PEA-stage Carmacks Copper project and the adjacent highly perspective Carmacks North target area (formerly Stu Copper-Gold project).
The 100%-owned, newly constituted 176-km2 Carmacks property is on trend with the high-grade Minto copper-gold mine to the north and its excellent access to infrastructure includes the paved Yukon Highway 2 within 60 kilometres as well as grid power within 12 kilometres.
According to a 2021 PEA update, the Minto mine, owned by Minto Exploration and Pembridge Resources, is expected to produce 277 million pounds of copper, 129,000 ounces of gold, and   930,000 oz of silver over a contemplated eight-year mine life. That assessment is based on 11.09 million tonnes of M&I resources grading 1.46% Cu, 0.53 g/t Au, and 4.75 g/t Ag. There is a further inferred resource of 13.03 MT grading 1.29% Cu, 0.49 g/t Au, and 4.55 g/t Ag. This equates to 356 million lbs Cu, 189,000 oz Au and 1.86 Moz Ag (M&I) plus 370 Mlbs Cu, 207,000 oz Au and 2.09 Moz Ag. It is anticipated that upgrading inferred to M&I will extend the Minto mine life to 2028, according to a Pembridge study.
Minto Explorations Ltd., 1246778 B.C. LTD. and Pembridge Resources have entered into a series of agreements that will see Minto going public by way of a reverse take-over of 778 and list the resulting issuer shares on the TSX Venture Exchange. The entity resulting from the combination of 778 and Minto, to be renamed Minto Metals Corp., will have 100% ownership of the cash flow from the Minto Mine with a large land package totaling ~26,000 hectares.
Granite Creek has said the acquisition of Copper North resulted in the combination of the advanced-stage Carmacks deposit, with 23.76 million tonnes (oxide and sulfide combined) grading 0.85% copper, 0.31 g/t gold, containing 446 million pounds of copper, 237,000 ounces of gold and 2.4 million ounces of silver (M&I), with the blue-sky potential of the adjacent Stu Project. Stu covers 111 km2 with multiple kilometre-scale targets drilling has yielded several high-grade intercepts assaying over 1.0% copper.
According to the company, Carmacks Zone 1 hosts a portion of the overall 23.76 million tonnes of the current mineral resource estimate and remains open at depth and along strike. It also said that while the oxide portion of Zone 1 has been well defined and is categorized in the measured and indicated category, only approximately half of the underlying sulfide resource is in the measured and indicated category, while the remainder is classified as inferred. Starting at only 200 metres from surface, the sulfides in Zone 1 have the potential to add additional tonnage to the contained resources and could become part of an updated economic study.
Granite Creek has said its short-term goal is to delineate a minimum of one billion pounds of contained copper. In keeping with that goal, the company recently launched 10,000-metre drilling program that will focus on upgrading inferred resources to indicated, as well as step out drilling aimed at delineating new resources where the deposit remains open to expansion.
Any progress on that front is bound to attract investor attention, as the price of copper has jumped 58% since May 2020 to US$4.67 a pound amid expectations of resilient global demand, along with constrained future supply. The Chilean government's copper agency Cochilco recently lifted its 2021 average price projection to US$4.30 a pound, saying a tight market and speculative investor flows could send the metal to all-time highs in the short term.
Priority targets for this year's drilling program will include the underlying sulfide potential at Carmacks Zone 1, Carmacks Zone 2,000S, 12 and 13, as well as following up on last year's success at Carmacks North Zone A.
Results from the 2020 and 2021 drill programs are expected to be included in an updated NI 43-101 compliant mineral resource estimate, the company said.
In what the company sees as a major step toward a production decision, Granite Creek recently contracted Sedgman and Mining Plus, global leaders in mineral process engineering and mine engineering, to complete optimizing trade-off studies with respect to potential resource development and mineral processing opportunities at the Carmacks project that will include both oxide and sulphide components of the resource. It said these studies will provide the basis for a substantially refined economic assessment (or perhaps directly to Prefeasibility) in early 2022, based on an updated NI 43-101-compliant mineral resource estimate, which is expected to follow the completion of the 10,000-metre drill program.
Meanwhile, Granite Creek shares reached a new 52-week high of $28.5 cents on May 31, 2021. The shares were previously trading in a 52-week range of 26 cents and $0.055.
A now dated 2017 PEA on the Carmacks project contemplated a 9 year life open pit mine, with a  capital cost at $264 million, including the cost to develop the property to a 4,850 tonne-per-day production rate, with average head grades of 0.98% copper and 0.435 g/t gold. The study was based on oxide material only with base case metals assumptions of $3.25 copper and $1350 gold. The company has stated its intention to vastly increase the overall mine life as well as enlist Sedgman & Mining Plus to investigate optimal scenarios for extraction and processing of both ore types based on Q4 resource update.
Metallic Minerals Corp. [MMG-TSXV, MMNGF-OTC] is a growth-stage exploration company with a focus on the acquisition and development of high-grade silver and gold in the Yukon within underexplored districts.
A member of the Vancouver-based Metallic Group of companies, Metallic Minerals has a portfolio that also includes the La Plata silver-gold project in Colorado, as well as royalty assets in the Yukon's historic Klondike gold district.
The company aims to create value through discovery, resource expansion and project advancement. It is led by a management team with extensive experience in global exploration and mining, and a track record of $650 million raised in project financings.
Key shareholders include Bay Street financier Eric Sprott.
Metallic's flagship Keno Silver Project covers 166 km2 and is located in the historic Keno Hill Silver District, an area that has produced over 200 million ounces of silver.
Metallic also has a 100% interest in the McKay Hill property, which covers a belt of silver-lead-zinc related deposits that stretch from the Alaska border to the southern part of the Yukon and includes the Keno Hill Silver District, approximately 50 km to the south.
The Keno Project lies adjacent to Alexco Resource Corp.'s [AXR-TSX; AXU-NYSE] United Keno Hill Mine site, which ranks as Canada's second largest producer of silver, behind Cobalt, Ontario. After a five-year pause, Alexco has recently been putting United Keno Hill back into production.
Metallic Minerals' land package covers the eastern portion of the district, along with portions of the western and southern sides, and represents a continuation of the same geological structures and host rock associated with mineralization on Alexco's ground to the west.
The Keno Silver Project was host to eight historic silver mines with some of the highest grades in the district and five that had average production grades above 5,000 grams/tonne.
However, the eastern portion of the district has seen little modern exploration due to the longstanding, fragmented, private land ownership structure, which has now been largely consolidated by Metallic Minerals.
Initial drilling in that area has confirmed high grade Keno-style vein structures, as well as potential for bulk-tonnage silver mineralization.
Metallic CEO Greg Johnson has said Keno Silver is one of two projects in the Metallic portfolio that look like they can be quickly advanced to the resource stage. The other is the La Plata silver-gold-copper property in southwest Colorado.
In keeping with that goal, the company recently completed a program that consisted of 12 diamond drill holes (2,674 metres) on West Keno targets on the Keno Silver project. Those target areas included Formo and Silver Queen, which are located along the extensions of Alexco's productive Bermingham and Elsa structural corridors.
Johnson said he was pleased to see that 10 of 11 holes drilled last year on the Formo target intercepted significant mineralization, further confirming the presence of high- grade Keno-style mineralization that remains open to expansion.
Highlights include drill hole FOR-20-003 in the Formo Target area, which intersected 4.1 metres of 2,536 g/t silver equivalent (AgEq) from a depth of 96 metres to 100.1 metres, including 3.0 metres of 3,425.9 g/t AgEq (1,568 g/t Ag, 29.45% lead and 15.35% zinc).
Having raised $11 million from various financings in 2020, the company said planning is underway for a significantly expanded exploration program at the Keno Silver project in 2021, with field activities expected to begin in the second quarter.
Metallic has said it sees the opportunity to rapidly define an NI 43-101-compliant resource with additional drilling on its La Plata silver-gold-copper property in southwest Colorado
Exploration by Rio Tinto Plc [RIO-NYSE] and Freeport-McMoran Inc. [FCX-NYSE] in the 1950s and 1970s focused on bulk tonnage disseminated and stockwork porphyry copper-silver-gold mineralization.
The company said 49 holes covering 12,700 metres have defined a large-scale mineralized porphyry system with high-grade copper plus significant silver and gold.
Metallic can generate the funding needed for those projects from royalty assets in Yukon's Klondike mining district. In September, 2017 Metallic struck an option deal to acquire a 100% interest in 36.4 square kilometres of creek and bench mining rights along the Australia Creek drainage, a tributary in the Indian River near Dawson City.
In parallel with this acquisition, Metallic has entered into a production royalty agreement with an experienced alluvial mining operator with respect to a 2.8 square kilometre portion of the property.
Under this agreement, the operators will have exclusive rights to mine the Lower Australia Creek property, in exchange for a 12% royalty on all gold production payable to Metallic.
On June 23, 2021, Metallic shares were trading at 54 cents in a 52-week range of $1.30 and 39 cents, leaving the company with a market cap of $68.63 million based on 127.1 million shares outstanding.
tsx
tsxv
tsx venture
nyse
otc
otcqb
ax
gold
silver
copper
zinc
molybdenum
diamond
MiB: Soraya Darabi, TMV
     This week, we speak with Soraya Darabi, who is co-founder and general partner at TMV, an early-stage venture firm that has funded a broad range…

This week, we speak with Soraya Darabi, who is co-founder and general partner at TMV, an early-stage venture firm that has funded a broad range of startups. Darabi is also the founder of Transact Global and host of the podcast "Business Schooled." She previously served as manager of digital partnerships and social media at The New York Times.
She discusses how the firm invests in "Non-Obvious" founders. There are market inefficiencies in this overlooked segment of entrepreneurs, while in Silicon Valley, there is both efficiency and similarity that lowers the probability of successful innovation. She also explains some of the advantages that being a successful entrepreneur lends to her as a venture capitalist.
Investing in seed rounds in places from Baltimore to Austin, being persistent in areas overlooked by others gives her access to deals in start-ups that are both cheaper and at lower capital requirements than perhaps places like SIlicon Valley or NY require.
A list of her favorite books is here; A transcript of our conversation is available here Monday.
You can stream and download our full conversation, including the podcast extras on iTunes, Spotify, Google, Bloomberg, and Acast. All of our earlier podcasts on your favorite pod hosts can be found here.
Be sure to check out our Masters in Business next week with Sukhinder Singh Cassidy author of "Choose Possibility" hailed as one of the Top 100 People in the Valley by Business Insider and a Power Woman by Elle. She has 25 years of experience founding, scaling, and advising companies like StubHub! Google, Amazon, and Yodlee. Thoughts?
Soraya Darabi Favorite Books
Negotiation Genius: How to Overcome Obstacles and Achieve Brilliant Results at the Bargaining Table and Beyond by Deepak Malhotra and Max Bazerman

Give and Take: Why Helping Others Drives Our Success by Adam Grant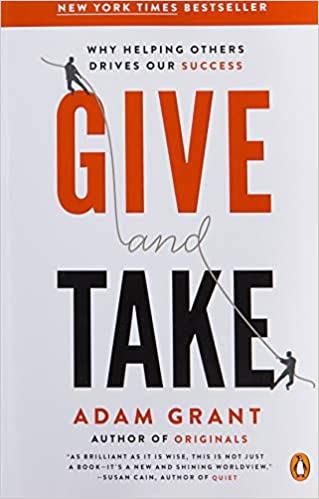 A Gentle Creature and Other Stories: White Nights; A Gentle Creature; The Dream of a Ridiculous Man by Fyodor Dostoevsky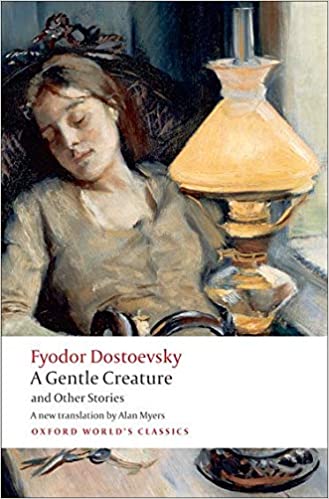 Drown by Junot Diaz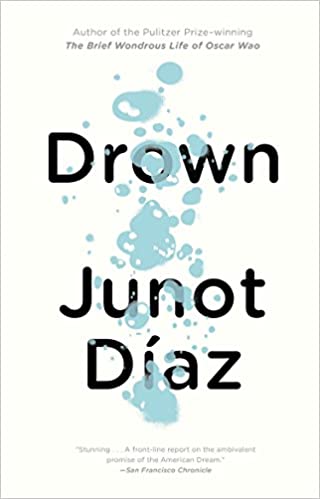 Passing by Nella Larsen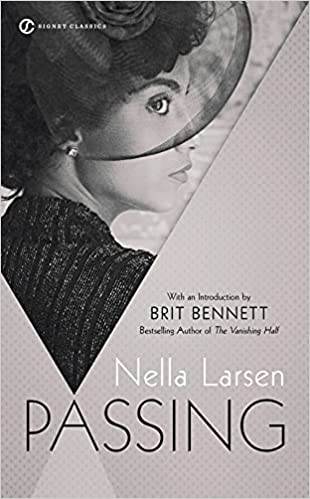 The Diamond as Big as the Ritz (The Art of the Novella) by F. Scott Fitzgerald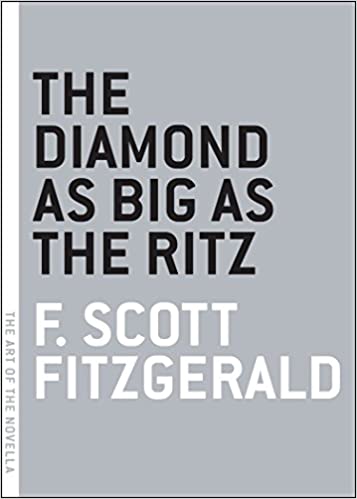 The post MiB: Soraya Darabi, TMV appeared first on The Big Picture.
ax
diamond
Haywood Raises Nevada Copper Price Target After Debt Extension
On October 12th, Nevada Copper Corp. (TSX: NCU) announced that it has entered into an agreement with senior project lenders
The post Haywood Raises Nevada…
On October 12th, Nevada Copper Corp. (TSX: NCU) announced that it has entered into an agreement with senior project lenders and a non-binding term sheet to raise capital as well as a deferral and extension of its debt facilities. The company entered into a non-binding term sheet with their largest shareholder to consolidate outstanding shareholder loan promissory notes and increased the credit facility by US$41 million.
Nevada Copper currently only has 3 analysts covering the stock with an average 12-month price target of C$1.75, or a 51% upside. Out of the 3 analysts, 1 has a buy rating and the other 2 have hold ratings. The street high sits at C$2.50 from Paradigm Capital while the lowest comes in at C$1.25.
Haywood Capital Markets raised their 12-month price target to C$1.25 from C$1 and reiterated their hold rating after the news, saying "the debt extensions and added liquidity should provide NCU with sufficient flexibility to achieve its production goals." This comes less than a week after the firm dropped its price target on the company from $2.00 to $1.00 following production results.
Haywood says that between the agreement with KfW IPEX bank and additional financing, a deferral, and extension of its debt facilities will be able to help the company ramp up its underground mine at Pumpkin Hollow and will let them advance their plans for open pit development.
Additionally, Haywood spoke with the newly appointed CEO recently and had some commentary on the event. As per Haywood, the priorities go as follows: improving the availability of mine equipment, completing the commissioning of the paste plant, and getting utilities to face in order advance mining and open up more mining fronts.
---
Information for this briefing was found via Sedar and Refinitiv. The author has no securities or affiliations related to this organization. Not a recommendation to buy or sell. Always do additional research and consult a professional before purchasing a security. The author holds no licenses.
The post Haywood Raises Nevada Copper Price Target After Debt Extension appeared first on the deep dive.
tsx
copper
Marvel positioning itself as a major landowner in Exploits Subzone of Central Newfoundland
2021.10.16
Marvel Discovery Corp. (TSXV:MARV, Frankfurt:O4T1, MARVF:OTCQB) is a company on the move, with active projects in the Exploits Subzone of Central…
2021.10.16
Marvel Discovery Corp. (TSXV:MARV, Frankfurt:O4T1, MARVF:OTCQB) is a company on the move, with active projects in the Exploits Subzone of Central Newfoundland and the Atikokan gold camp in northwestern Ontario where the junior has been reporting visible gold at its Blackfly project.
Marvel's business strategy is fairly straightforward: identify virgin ground that has been "passed over" by larger companies, acquire the claims and begin exploring, first running geophysics to identify targets, then drilling them.
An example of this tactic is what Marvel has been doing in Central Newfoundland.
Exploits Subzone
The Vancouver-based company has assembled a sizeable land position, over 100,000 hectares, right in the thick of the Exploits Subzone of Central Newfoundland — potentially one of the world's last easily accessible, district-scale gold camps. 
It is known to contain deep-seated gold-bearing structures of the Dog Bay-Appleton Fault — GRUB Line deformation corridor, and is home to the high-grade Keats Zone of New Found Gold (TSX:NFG).
See below for Marvel's map of the area including the major faults shown as heavy black lines.
This past summer, Marvel was busy snapping up claims and adding to its land package.
The Victoria Lake project is among the most prospective of Marvel Discovery Corp.'s seven Newfoundland properties.
Located within the Exploits Subzone, the property is bolted onto Marathon Gold's 4-million-ounce Valentine gold project, which is Atlantic Canada's largest undeveloped gold resource.
Victoria Lake and Valentine exhibit a similar style of gold-bearing veins and have structural and geological settings in common. Preliminary work on Victoria Lake identified several quartz-arsenopyrite veins returning grab samples ranging from 15.5 to 24.9 g/t gold and 18.6 to 139.3 g/t silver.
In 1995, grab samples from Vein #3 featured 162.7 g/t gold and 220 g/t silver.
In mid-September Marvel acquired an additional 53 mining claims at Victoria Lake comprising 1,325 ha, increasing its land position to 7,650 ha. The company says the acquisition is located along the Exploits Subzone and covers a large, highly prospective structural zone proximal to the Valentine Lake Shear Zone hosting Marathon Gold's (TSXV:MOZ) Valentine Gold Project with  resources of 4M oz. of gold…
Victoria Lake Gold Project is host to interpreted extensions of the Valentine Lake Shear Zone and two major thrust faults, a wide structural corridor interpreted to play an integral part in the Marathon Gold Deposit.
In fact the claims, acquired via an option agreement with a vendor, contain the highest regional gold-in-till sample — 785 parts per billion (ppb) Au. This high-grade surface gold area was never followed up with additional exploration, making it a juicy target for Marvel Discovery Corp.
"These claim additions were a strategic move, not only in expanding the size and potential, but tying up ground with the highest gold till-in-soil samples in the province of Newfoundland," Marvel CEO Karim Rayani commented in the Sept. 14 news release. "This shows we are in the right place for a potential discovery adjacent to what will likely become Newfoundland's next and largest gold mine."
An important part of Marvel's Newfoundland narrative is the ground it has acquired near Falcon Gold (TSXV:FG), a sister company to Marvel Discovery also headed by Rayani.
Combined, the two juniors are the largest landowner next to Marathon Gold's monster 4Moz Valentine gold project, and they each have claims on the Hope Brook gold project.
At Hope Brook, Marvel's land position straddles both the eastern and western extents of recent land acquisitions by the Sokoman/Benton JV partnership, with Marvel now controlling areas of considerable structural complexity marked by large-scale fold and fault structures, which provide important structural controls (traps) for gold mineralization.
Rock lithologies and structures on the property are also related to those associated with Marathon Gold's Valentine gold deposit, Sokoman's Moosehead gold project and New Found Gold's Queensway gold project — the first mover in the highly prospective Central Newfoundland Gold Area Play.
The Hope Brook mine was in production from 1987 to 1997, producing 752,163 oz. Coastal Gold outlined 6.3Mt at an average grade of 4.68 g/t Au, for 954,000 oz in the indicated and inferred categories.
In a phone call with me on Thanksgiving Monday, Rayani positioned the expanded Hope Brook project (19,075 ha now owned by Marvel) in relation to its neighbors:
"To the north you have Matador which I believe is 800,000 oz, to the south you have another deposit by First Mining optioned to Big Ridge which is another million oz of identified [gold], and we have all of the ground right in the middle so we're tied onto major structures, we've got ground at Valentine Lake, we've got ground on three of the largest systems out there."
He emphasized, "Our objective is to cover off whatever is not covered by government mag [magnetic survey] and fly the rest of it ourselves, then package it up and see what we're going to do. I would like to try and do as much of the work ourselves and then make a decision as to what we're going to drill."
Initial permits have been filed for a first phase of exploration at Hope Brook which includes high-resolution magnetic gradiometry surveys that help to sort structural complexities in geological terranes. The company will also be sending prospecting crews to begin baseline prospecting to determine if the magnetic trends highlighted in regional government surveys are due to similar mineralized structures as those hosting the nearby Sokoman/Benton lithium discovery — the first documented occurrence of lithium in the province of Newfoundland-Labrador.  
"Marvel and our sister company Falcon Gold have made a lot of noise as of late not only in acquiring sizable land positions tied on to major structures but also following the structures to find what we believe are hidden gems that have been overlooked and passed by. Sokoman-Benton's new Lithium discovery is less than 10 km away and is a testament to our business model," Rayani stated in the Sept. 20 news release.
Blackfly
The Atitokan gold camp in Ontario is one of the country's most prolific, and the Blackfly project is one of the camp's earliest gold occurrences, dating as far back as 1897.
The property is in a highly enriched gold neighborhood, located within the Marmion Lake fault zone about 14 kilometers from Agnico Eagle's Hammond Reef gold deposit, which hosts an estimated 3.32 million ounces of gold in reserves.
Marvel's mission is to see whether the historical exploration around the Blackfly mine has more to offer. So far the results look promising.  
Drilling commenced on June 24, with nine diamond drill holes out of 16 completed to date for 1,116m. Drilling has concentrated around the historical shaft area with four holes drilled at the Blackfly Northeast Zone.
Visible gold has been discovered in a number of surface samples and in multiple drill holes, a very good sign that MARV may have hit upon a gold system of yet to be determined size. Four sub-parallel gold mineralization trends have been confirmed by drilling.
"We're just waiting on the final numbers." Rayani told me, adding that there is a new zone he expects will report better results than former operator Terra-X.
According to Terra-X's assessment report, the lineament containing the Blackfly vein has alteration and mineralization traceable over a 4.4-km strike length, as shown by the distribution of samples collected along it.
The best gold values from this lineament occur within the historical work, where Terra-X's grab samples included results of 167 g/t and 85.6 g/t Au.
Conclusion
Marvel represents an intriguing opportunity for investors looking for an undervalued junior in one of the most exciting gold plays on the planet, the Exploits Subzone of Central Newfoundland.
Larger players like New Found Gold and Marathon Gold have seen success at the drill bit and their market capitalizations have grown accordingly. NFG currently trades at $8.82 per share with a market cap of $1.3 billion while MOZ has a market value of $734 million @ a share price of $3.02. Most of the money here, imo, has already been made. Penny stocks like Marvel offer much better opportunity for share price appreciation.
Central Newfoundland is shaping up to be a classic area play, with over a dozen companies having established a presence there, either buying up claims around the big gold deposits, like Queensway and Valentine, conducting exploration programs or in the case of Marvel Discovery Corp., both. Marvel has applied for exploration permits at Hope Brook and has significantly expanded its land position at Victoria Lake.
I wouldn't be surprised to see further consolidation in the Central Newfoundland Gold Area Play. If a company like NFG, backed by big money, with Eric Sprott and merchant bank Palisades Goldcorp owning a combined 51% of the shares, were to start making acquisitions, the boost to smaller juniors like Marvel could be dramatic.
Over at Blackfly, Marvel's mission is to see whether the historical exploration around the Blackfly mine has more to offer. So far the results look promising.  
Nine diamond drill holes have been completed to date for 1,116m. Drilling has concentrated around the historical shaft area with four holes drilled at the Blackfly Northeast Zone.
Visible gold has been discovered in a number of surface samples and in multiple drill holes, a very good sign that MARV may have hit upon a gold system of yet to be determined size. 
Marvel Discovery Corp. has everything we like to see in a gold junior, starting with a great property in an established gold jurisdiction. However, the company understands it's never a good idea to put all your eggs in one basket. Management has acquired claims close to the big players in the Exploits Subzone of Central Newfoundland. The company already has one of the best prospecting teams in the province, and from what I've seen so far, great management that understands the lifeblood of a junior is a steady flow of news. Rayani hinted there will be more announcements from MARV before the year is out. Stay tuned.
Marvel Discovery Corp.
TSXV:MARV, Frankfurt:O4T1, OTCQB:MARVF
Cdn$0.10, 2021.10.15
Shares Outstanding 73.8m
Market cap Cdn$7.9m
MARV website 
Richard (Rick) Mills
aheadoftheherd.com
subscribe to my free newsletter
Legal Notice / Disclaimer
Ahead of the Herd newsletter, aheadoftheherd.com, hereafter known as AOTH.
Please read the entire Disclaimer carefully before you use this website or read the newsletter. If you do not agree to all the AOTH/Richard Mills Disclaimer, do not access/read this website/newsletter/article, or any of its pages. By reading/using this AOTH/Richard Mills website/newsletter/article, and whether you actually read this Disclaimer, you are deemed to have accepted it.
Any AOTH/Richard Mills document is not, and should not be, construed as an offer to sell or the solicitation of an offer to purchase or subscribe for any investment.
AOTH/Richard Mills has based this document on information obtained from sources he believes to be reliable, but which has not been independently verified.
AOTH/Richard Mills makes no guarantee, representation or warranty and accepts no responsibility or liability as to its accuracy or completeness.
Expressions of opinion are those of AOTH/Richard Mills only and are subject to change without notice.
AOTH/Richard Mills assumes no warranty, liability or guarantee for the current relevance, correctness or completeness of any information provided within this Report and will not be held liable for the consequence of reliance upon any opinion or statement contained herein or any omission.
Furthermore, AOTH/Richard Mills assumes no liability for any direct or indirect loss or damage for lost profit, which you may incur as a result of the use and existence of the information provided within this AOTH/Richard Mills Report.
You agree that by reading AOTH/Richard Mills articles, you are acting at your OWN RISK. In no event should AOTH/Richard Mills liable for any direct or indirect trading losses caused by any information contained in AOTH/Richard Mills articles. Information in AOTH/Richard Mills articles is not an offer to sell or a solicitation of an offer to buy any security. AOTH/Richard Mills is not suggesting the transacting of any financial instruments.
Our publications are not a recommendation to buy or sell a security – no information posted on this site is to be considered investment advice or a recommendation to do anything involving finance or money aside from performing your own due diligence and consulting with your personal registered broker/financial advisor.
AOTH/Richard Mills recommends that before investing in any securities, you consult with a professional financial planner or advisor, and that you should conduct a complete and independent investigation before investing in any security after prudent consideration of all pertinent risks.  Ahead of the Herd is not a registered broker, dealer, analyst, or advisor. We hold no investment licenses and may not sell, offer to sell, or offer to buy any security.
Richard does not own shares of Marvel Discovery Corp. (TSXV:MARV). MARV is a paid advertiser on Richard's site aheadoftheherd.com
tsx
tsxv
otcqb
gold
silver
lithium
diamond
tsxv-fg
falcon-gold-corp
tsxv-marv
marvel-discovery-corp