Three Valley Copper's (TSXV:TVC) Minera Tres Valles Proves Best ESG Practices
Three Valley Copper (TSXV:TVC), the majority owner of the Minera Tres Valles (Three Valley Mine) in Chile, is located in the town of Salamanca in the Choapa…
Three Valley Copper (TSXV:TVC), the majority owner of the Minera Tres Valles (Three Valley Mine) in Chile, is located in the town of Salamanca in the Choapa Province. The mine is 70% owned by the Canadian company, with the rest of the mine (30%) being owned by the Chilean group, Vecchiola S.A.
Three Valley's approach to mining means its commitment to ESG principles comes first in the process from development to production, and consultation is critical to this process. One of the ways the company is achieving this is through bringing visitors to the mine to ensure the company is being totally transparent with everyday operations. 
In May, Minea Tres Valles received visitors from nearby communities in Salamanca for a demonstration of an in-situ controlled blasting event. This blasting event allowed Three Valley to teach the protocols requires by the regulatory authorities to the community representatives and show correct compliance with regulations. This transparency is something most companies don't bother with and is what Three Valley seems set on dedicating itself to. 
The event was directed by the Sustainability Manager and other managers from Minera Tres Valles and included the president of the surrounding communities for the project. They included: Viviana Varas, president of the Manquehua Community, Iris Astudillo, president of the El Senor de la Tierra Community, Fredy Rivera, president of the El Tebal community, and Wenceslao Layana, present of the Chalinga Agricultural Community. 
Critical points with the blasting event included and were confirmed by all parties:
Minera Tres Valles complies with the required protocols to perform blasts and it complies with the procedures necessary for lowering dust emissions, measuring these via established monitoring stations that record MP10 emissions and vibration levels. The Company has not surpassed regulatory limits in any of its recordings measured in past months.

There are 15 other mining operations in the Chalinga area, with no association to MTV.

MTV is committed to maintaining the current measures used for controlling the dust that is released from the Don Gabriel Mine and Manquehua road. These environmental actions were demonstrated, and the community representatives were satisfied with the results obtained.

It was agreed to keep the table open, continuing constructive, transparent and collaborative dialogue between the communities and MTV. This communication will be direct and immediate through WhatsApp groups, where items of common interest, such as the blasting schedule, will be previously notified.

The next activity that will be discussed with this panel will be the scheduling of the community inspection of MTV's MP10 monitoring station, with a third-party specialist who will explain how the emissions are recorded. Likewise, an onsite inspection of the shock (vibrational) monitoring station will be performed by an expert, in order to verify and learn about the operational methodology used at this station.
While most companies end consultation once the project has begun, the importance of Miner Tres Valles is not lost on management. Three Valley Copper is looking to set an important precedent for the region and the industry as it consults with local communities, particularly during a time of great necessity due to the ongoing health pandemic.
Mining Manager of Minera Tres Valley Sergio Molina commented, "It is thanks to these opportunities to discuss and participate with the leaders of surrounding communities that give MTV that tools to understand and respond to the questions from our neighbours; this promotes a great closeness with the Company, receiving reliable information from the source."
The above references an opinion and is for information purposes only. It is not intended to be investment advice. Seek a licensed professional for investment advice. The author is not an insider or shareholder of any of the companies mentioned above.
The post Three Valley Copper's (TSXV:TVC) Minera Tres Valles Proves Best ESG Practices appeared first on MiningFeeds.
tsxv
copper
Pennsylvania Rations Alcohol Due To Crippled Supply-Chain
Pennsylvania Rations Alcohol Due To Crippled Supply-Chain
Authored by Beth Brelje via The Epoch Times,
A shortage of certain alcohol brands…
Pennsylvania Rations Alcohol Due To Crippled Supply-Chain
Authored by Beth Brelje via The Epoch Times,
A shortage of certain alcohol brands is leaving some drinkers in low spirits; the Pennsylvania Liquor Control Board (PLCB) announced this week it would begin rationing a list of popular liquor labels.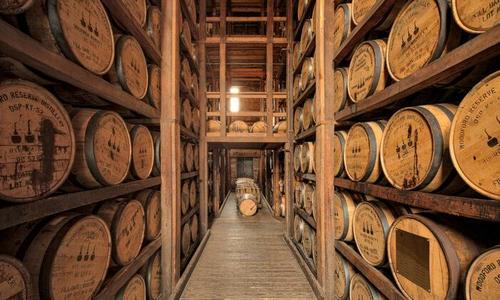 Due to sustained supply chain disruptions and product shortages, purchase limits of two bottles, per customer, per day were applied to certain items beginning Friday, Sept. 17, and will remain in effect for the foreseeable future.
The two-bottle limit applies to all consumers and liquor license holders such as bars and restaurants, and includes 43 well-known labels including Hennessy Cognac, Don Julio 1942 Tequila, Jack Daniel's Whiskey, Moët & Chandon Impérial Champagne, and Buffalo Trace Kentucky Straight Bourbon.
The rationing was not a surprise to Shawn McCall, general manager at Room 33 Speakeasy in Erie, Pa. The speakeasy has had trouble getting some brands for the last three or four months.
"I haven't been able to get Bulleit Bourbon for a month. Jack Daniel's was out for a while but it's back in now," McCall told The Epoch Times in a phone interview. "People know there is a shortage, so bar owners are overstocking. That is why they put a limit on it."
In Pennsylvania, wine and spirits are sold at state-operated stores where both consumers and liquor license holders shop. The state stores buy directly from producers so they have a first look at supply.
"We are aware of product shortages in other states," PLCB Press Secretary Shawn Kelly told The Epoch Times in an email.

"While the current supply challenges are not unique to Pennsylvania and are impacting markets across the U.S., the PLCB has experienced product shortfalls before, and we regularly impose bottle limits on products for which we know demand will exceed supply in order to distribute the product as fairly as possible. These bottle limits are preventative measures to fairly distribute product and minimize out-of-stock situations, which will vary by location."
Chuck Moran, executive director of the Pennsylvania Licensed Beverage & Tavern Association, says the rationing adds to a growing list of challenges for small businesses.
"Before the pandemic I believe there were problems making kegs, having to do with steel tariffs," Moran told The Epoch Times in a phone interview.

"We've dealt with shortages before. But now it seems to be one thing after another. We went through this with chicken wings, ketchup packets, plastic cups, and there is still a recovery effort going on from COVID. Businesses were having a hard time finding employees. The combination is really hampering recovery for small business."
Moran hopes that when Pennsylvania's legislators return to session Monday, they have a plan to help small businesses.
Glass Shortage and More
There are several reasons for the shortage. All producers who spoke with The Epoch Times pointed to increased consumer demand as one reason.
"Many of our brands, including Buffalo Trace Bourbon, have been on allocation for a few years due to demand outstripping supply of aged whiskey," Amy Preske, spokeswoman for the Kentucky-based Sazerac Company told The Epoch Times in an email. "On average, the whiskeys we sell today were made seven to eight years ago (2013/14) and we underestimated today's consumer demand."
Buffalo Trace Distillery is in the midst of a $1.2 billion expansion, including more barrel warehouses, construction of an additional still, additional fermenters, and expanding its dry house operation. But it will still be a few years before bourbon supply catches up with demand. This shortage is related to any glass shortage or worker shortage in the supply chain, Preske said.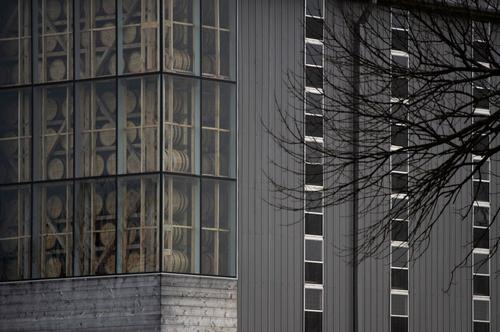 Barrels of bourbon are seen inside of a closed storage building as they age at the Bardstown Bourbon Company in Bardstown, Kentucky on April 11, 2019. (Andrew Caballero-Reynolds / AFP via Getty Images)
But Svend Jansen at Jack Daniel's Distillers headquartered in Louisville, Kentucky, says those issues did impact its operation.
"We are managing through the impact of global supply chain disruptions, including glass supply and challenging cost headwinds. With the rebound and recovery of our markets and channels, coupled with strong consumer demand for our brands, we are currently managing through glass supply constraints," Svend told The Epoch Times in an email. "We have deployed a number of risk mitigation strategies and are working actively with our suppliers and distributor partners to optimize our supply chain to meet the consumer demand. While we expect these disruptions to persist throughout the fiscal year, we believe that the impact will become less significant in the second half of the year."
A global glass shortage is affecting large and small companies. Adam Flatt, co-owner of Franklin Hill Vineyards in Bangor Pa., and Social Still, makers of Sasquatch Vanilla Maple Bourbon in Bethlehem Pa., says the cost of bottles has gone up and it's tough to buy them at any price.
"Two years ago, I paid $1.47 for a glass bottle, now I pay $2.50 a bottle," Flatt told The Epoch Times in a phone interview.

"The supply chain is broken for sure for us small guys, and now suppliers are not warehousing as much as they used to."
In January, he ordered 6,000 bottles for October. The supplier has changed the delivery to no sooner than January, but his orders have been pushed back so many times he is not confident about getting bottles by then. Flatt has changed bottle designs, suppliers and still struggles to get bottles. And there is more.
"There are labor shortages. For a while, nothing could be shipped to you. The bottle company was on quarantine and people were not allowed to work. Now demand is back, even better than before," Flatt said.

"But everything seems more challenging. Like pricing, a dollar more a bottle. Sometimes you think, 'I'll pay a little more to fix a problem,' but money can't fix some of these problems."
Every part of the supply chain has problems, says Pat Shorb, president at  Holla Spirits, a York, Pa. vodka producer.
"If we were to order today, we would have issues getting bottles, caps, labels—many are experiencing problems with their glues, we can get them but they are delayed—it's all down the board. It's parts for equipment. It's drivers, general freight at the ports, delays getting products out of warehouses and into stores," Shorb told The Epoch Times in a phone interview.

"There's not a person in the industry who is not feeling the constraints of the supply chain."
Shorb says he has a supplier who needs 50 workers in his warehouse and can't find the workers, even with a $3,000 sign-on bonus. It means products sit in the warehouse longer and the company makes adjustments.
"We're forecasting better, working more in advance and in higher quantities, and hoping that the supply chain issue shakes itself out," Shorb said, adding that Pennsylvania's ration of major brands is an opportunity for consumers to embrace new brands.

"A majority of major spirit brands are foreign-owned. It's a great opportunity for consumers to support your local or regional producers, to experiment. There are phenomenal local products of superior quality and consumers should try them."
Products Rationed in Pennsylvania
Bars and consumers may buy no more than two bottles of any items on this list.
1792 Chocolate Bourbon Ball Cream Liqueur 34 Proof 750 ML

Baker's Straight Bourbon Small Batch 107 Proof 750 ML

Blanton's Single Barrel Straight Bourbon 750 ML

Blood Oath Bourbon Trilogy 3 Pack Second Edition 99 Proof  2.25 L

Bond and Lillard Straight Bourbon 100 Proof 375 ML

Buffalo Trace Kentucky Straight Bourbon Whiskey 90 Proof 1 L

Buffalo Trace Straight Bourbon 90 Proof  750 ML

Buffalo Trace Straight Bourbon 90 Proof 1.75 L

Colonel E H Taylor Jr Straight Bourbon Small Batch Bottle in Bond 100 Proof 750 ML

Dom Pérignon Champagne Brut 750 ML

Don Julio 1942 Tequila Añejo 80 Proof  750 ML

Don Julio Tequila Blanco 80 Proof 750 ML

Eagle Rare Single Barrel Straight Bourbon 10 Year Old  750 ML

Elijah Craig Single Barrel Straight Bourbon 18 Year Old 90 Proof 750 ML

Hennessy Cognac VS 80 Proof 750 ML

Hennessy Cognac VS 80 Proof  1 L

Hennessy Cognac VS 80 Proof 200 ML

Hennessy Cognac VS 80 Proof 375 ML

Hennessy Cognac VS 80 Proof 50 ML

Hennessy Cognac VS 80 Proof 1.75 L

Jack Daniel's Old No. 7 Black Label Tennessee Whiskey 80 Proof 1.75 L

Moët & Chandon Ice Impérial Champagne 750 ML

Moët & Chandon Ice Impérial Champagne Rose 750 ML

Moët & Chandon Impérial Champagne Brut 375 ML

Moët & Chandon Impérial Champagne Brut 750 ML

Moët & Chandon Impérial Champagne Brut 1.5 L

Moët & Chandon Impérial Champagne Brut 187 ML

Moët & Chandon Impérial Champagne Rosé 750 ML

Moët & Chandon Impérial Champagne Rosé 187 ML

Moët & Chandon Nectar Impérial Champagne  750 ML

Moët & Chandon Nectar Imperial Champagne Rosé  750 ML

Moët & Chandon Nectar Impérial Champagne Rosé 375 ML

Moët & Chandon Nectar Impérial Champagne Rosé 187 ML

Patrón Tequila Silver 80 Proof 750 ML

Russell's Reserve 13 Year Old Straight Bourbon Barrel Proof 114 Proof 750 ML

Sazerac Straight Rye Whiskey 90 Proof 750 ML

Veuve Clicquot Champagne Rose 750 ML

Veuve Clicquot Yellow Label Champagne Brut 1.5 L

Veuve Clicquot Yellow Label Champagne Brut 750 ML

Veuve Clicquot Yellow Label Champagne Brut 750 ML

Veuve Clicquot Yellow Label Champagne Brut 375 ML

WB Saffell Straight Bourbon 107 Proof 375 ML

Weller Special Reserve Straight Bourbon 90 Proof 750 ML
Tyler Durden
Sun, 09/19/2021 - 22:00
steel
Can Deep-Sea Mining Solve The Battery Metals Supply Crisis?
Can Deep-Sea Mining Solve The Battery Metals Supply Crisis?
Authored by Tsvetana Paraskova via OilPrice.com,
The key metals necessary to…
Can Deep-Sea Mining Solve The Battery Metals Supply Crisis?
Authored by Tsvetana Paraskova via OilPrice.com,
The key metals necessary to advance the global energy transition will likely drive the next commodity supercycle.
Soaring demand for lithium, copper, nickel, cobalt, and aluminum could lead to a battery metal supply crunch as early as this decade, while surging prices could reverse a decade of cost declines, analysts say.  In a world increasingly focused on sustainability and ethically-sourced raw materials, some players in the metal mining industry believe that deep seabed mining operations in remote ocean areas could have a lower impact and lower costs than the land mining of key battery minerals - minerals associated with child labor in the Democratic Republic of Congo, for example, the world's top producer of cobalt.  
However, deep seabed mining is years away from commercial operations, at best, due to a lack of international regulations and concerns about the environmental impact of mineral extraction from the seabed in areas and ecosystems that are yet to be studied by marine biologists. 
Some companies are betting on starting deep-sea mining in a couple of years. The Metals Company, for example, which just began trading on the NASDAQ, said last week it is working to "move the world's largest estimated source of battery metals into production." 
"We believe we have a solution that is more scalable, secure, lower cost and lower impact than mining these minerals on land: We can produce battery metals from high-grade polymetallic nodules found on the seafloor in the international waters of the Clarion-Clipperton Zone," Gerard Barron, Chairman and CEO of The Metals Company, said. 
Polymetallic nodules contain four essential battery metals—cobalt, nickel, copper, and manganese—in a single ore, and they have been formed over millions of years by absorbing metals from seawater. Those nodules lie unattached to the seafloor, and The Metals Company plans to use a robotic collector to gently dislodge the metal-containing rocks from the seabed with minimal disturbance to the ocean floor. 
TMC has exploration and commercial rights to three contract areas which host an estimated 1.6 billion tons (wet) of polymetallic nodules containing high-grade nickel, copper, cobalt, and manganese, in the Clarion Clipperton Zone of the Pacific Ocean—between Mexico and Hawaii—regulated by the International Seabed Authority.  
The company says its studies have estimated that the polymetallic nodules within its exploration areas are enough to electrify a quarter of the world's passenger vehicle fleet, or would be enough for around 280 million EVs.
TMC says its proposed method of retrieving battery metals generates much less carbon dioxide than conventional mining and is more environmentally friendly. 
"It's like picking up golf balls on a driving range," CFO Craig Shesky told the IEEE Spectrum magazine edited by the Institute of Electrical and Electronics Engineers. 
With access to funding and the listing on the NASDAQ, TMC expects to be able to complete pilot nodule collection trials in 2022, complete environmental impact studies by 2023, and file to move from exploration phase to exploitation phase in the third quarter of 2023, CEO Barron said in the statement last week. 
Yet, TMC and other companies vying for deep-sea mining face strong opposition from environmental organizations that say disrupting the ocean would lead to losses of biodiversity and change the carbon cycle in the waters. 
Moreover, the International Seabed Authority (ISA) has not yet agreed upon regulations on how to manage and supervise the exploration and extraction of minerals from the ocean floor. 
The Clarion-Clipperton Zone (CCZ) is a "biodiversity hotspot," Craig Smith, an oceanography professor at the University of Hawaii at Manoa, told IEEE.
Smith has led research expeditions to the CCZ, which have found species new to science. It's not possible to mine polymetallic nodules without causing ecological damage "over tens of thousands of kilometers," the oceanography professor says. 
"Deep-sea mining may irreparably harm ocean ecosystems before we even have a chance to fully study its impacts," the Center for Biological Diversity says. 
Even some potential customers of metals extracted from the ocean supported earlier this year a call for a moratorium on deep seabed mining.  
Automakers BMW and Volvo, as well as Google and Samsung SDI, vowed not to buy metals produced from deep-sea mining until the environmental risks of the activity are "comprehensively understood." 
Tyler Durden
Sun, 09/19/2021 - 08:10
nasdaq
cobalt
manganese
nickel
copper
aluminum
The Rise And Fall Of 9MM Ammo Prices During COVID; What's Next?
The Rise And Fall Of 9MM Ammo Prices During COVID; What's Next?
Op-Ed via The Machine Gun Nest (TMGN).
The Machine Gun Nest has been open…
The Rise And Fall Of 9MM Ammo Prices During COVID; What's Next?
Op-Ed via The Machine Gun Nest (TMGN).
The Machine Gun Nest has been open since 2015, but we've been in the firearms industry since 2013. Earlier than that, Rob (one of the owners) has been collecting guns since the early 2000s. We've seen panic buys, ammo prices fluctuate, and firearms banned and unbanned.
March of 2020. The COVID19 pandemic hits the United States. Many people (like myself) were aware of the situation in China and had time to prepare for the worst adequately. Many people were caught completely off guard.
Many things led to the recent panic buy, but most of it is related to COVID. Many people thought that the world was going to end. So many people "woke up" to the idea that they may have to fend for themselves and that no one was coming to save them. This change of mentality led to an explosion in firearms and ammo sales.
Weirdly enough, the price of ammo didn't have an immediate rise at the beginning of the pandemic. It was summertime before we started to see a real spike in price. Prices averaged $0.20 a round for 9mm until July. Then we began to see prices rise to an average of about $0.30/per round.
The price rise could be attributed to the BLM protests, counter and subsequent riots that followed, which were viewed widely across the internet and traditional media. There were depictions of innocent people getting hurt or worse, swarmed by protestors, with no police anywhere to help.
This led to a panic buy on top of a panic buy. Whereas previously, shelves had been scarce, they became empty. People started to hoard ammunition like they had been hoarding toilet paper. Since manufacturing companies were set up to meet the average demand of the "Trump Slump" of the previous years, where gun and ammo sales had been low, there started to be bottlenecks in ammunition production. Ammo manufacturers were not prepared for the sharp increase in buying.
In August 2020, we started to see prices increase even more as ammo became harder to come by. 9mm saw an average of $0.50/ per round. Major manufacturing companies started to report that they had accumulated millions of dollars in backorders. We tried to place a substantial order for ammo and were straight up told that there was no way that we'd get it within the year or next.  
Speaking to some of our friends, we gathered that there was a shortage of primers. Primers are the component within ammunition that ignites the gunpowder to expel the projectile from the bullet & firearm when struck by the firing pin. For those that don't know, primers are incredibly dangerous to produce. The manufacturing process sometimes results in death. Primers are typically the bottleneck in the production process for ammunition. A shortage of primers caused by high demand and supply chain disruption continued to help drive up the cost of ammo.
We luckily found an importer who had bought 1M rounds of Turkish 9mm. We were able to work with him to import the ammo, and that saw us through the worst of the shortages. Unfortunately, we were victims of circumstance (like everyone else) and had to pay a high cost per round to acquire the ammo.
After the 2020 election, we saw prices rise again to an average of $0.60 per round. To give you an idea of what that means- a box of ammo is 50 rounds typically. That's about 3-5 magazines, depending on how many bullets you load. 9mm is meant to be an inexpensive round. It's relatively cheap to produce, and its popularity has a lot to do with that fact. When you have people paying $30 ($0.60 per round) for a box of 9mm, as opposed to $12 (0.24 per round) eight months prior, shooting starts to get expensive, especially since the average range trip equates to about 2-300 rounds per caliber.
Consider this as well; statistics show that in 2020 alone, 23 million firearms were sold, with 6 million of those guns being bought by first-time gun owners. Suppose each of those new gun owners wants to buy enough ammo for an average range trip, 200 rounds. In that case, those people would need 1,200,000,000 rounds of ammo to satisfy the demand, and that's not even including the 32% of Americans that own guns (According to Gallup polling.) That would be about 104,960,000 people if you were wondering.
So, to satisfy that market, if each of those 104.9 Million people wanted only 200 rounds of ammo for one firearm, the amount of ammo needed would be serious. (and we know that people, in reality, want thousands of rounds per firearm). That's not including law enforcement contracts and military contracts, which usually take precedence over the civilian market.
Finally, in Jan. of 2021, we seem to reach the peak. With the Jan. 6th protests and Biden's inauguration, gun and ammo buying hit new highs. 9mm prices on average hit $0.71 per round. During this time, we regularly heard from customers that other spots were selling 9mm at $1/round.
At the time of writing this (September 2021), we're just now starting to see a drop in ammo prices and gun sales slowing down. 9mm is sitting at $0.31 per round for steel case and $0.34 per round for brass on the low end. Any well-known brand names are sitting at around $0.39 per round. Even with Biden's new "Russian Ammo Ban," prices seem to have steadily fallen, at least on 9mm.
The real question is, will the prices keep dropping? It's anyone's guess.
There's a ton of factors affecting the market right now, from unrest around the world. For example, earlier this month, a coup in Guinea sent Aluminum prices to a ten-year high. If you're unfamiliar, Guinea holds a quarter of the world's bauxite supply, a raw material that can be refined into alumina, which can then be smelted into aluminum.  
This price change can affect the cost of firearms, as manufacturers will have to pay a higher price to acquire raw materials.
Shipping and transporting are another problem now, with sea containers fetching record-high prices because of a shortage and supply chains still seeing significant disruptions.
Since the panic buy for firearms has at least subsided a little bit, people have stopped hoarding ammo and are choosier. We're seeing this in gun sales right now where customers aren't coming in and just buying anything on the wall. People are starting to do their research and are becoming pickier about their buying. I think this is the same for ammo as well. The demand has subsided a bit. If supply continues to meet demand, I think we'll continue to see a drop in prices. Barring some mutation in covid that gives the virus a 50% CFR, more supply chain disruptions, or the Biden administration passing some severe gun control legislation, I think we will continue to see the price of ammo dropping slowly.
Tyler Durden
Sat, 09/18/2021 - 21:30
aluminum
steel