3 'Green' Cryptos to Buy That Have Mark Cuban Plunking Down Cash
Cryptocurrency has a severe energy issue. Proof-of-work crypto mining, like that of Bitcoin (CCC:BTC-USD), saps up copious amounts of energy. Moreover,…
Cryptocurrency has a severe energy issue. Proof-of-work crypto mining, like that of Bitcoin (CCC:BTC-USD), saps up copious amounts of energy. Moreover, each transaction on a network uses energy; when those transactions are coming in by the thousands every second, it adds up. Earlier this year, networks began making efforts to mitigate the toll cryptos inflict on the ecosystem; some moved from proof-of-work to the less energy intensive proof-of-stake, some pledged carbon neutrality, and some tokens popped up touting themselves as eco-friendly in some way or another. But there's a new class of cryptos to buy that's grabbing investors' attention: carbon offset cryptocurrency.
Source: Shutterstock
Carbon offset tokens are built for use by individuals and corporations alike. On a fundamental level, these tokens mostly operate the same way; a corporation can conduct carbon-emitting business, but then they can buy offset cryptos to negate the negative effects. Carbon offset cryptos are minted through carbon-negative activity; when a network sees a metric ton of carbon removed from the atmosphere, it creates tokens that represent that. So when a company buys these tokens, they are supporting the carbon-negative activities and reducing the impact of their carbon-positive behaviors.
Carbon Offset Cryptos Are Controversial, But That Doesn't Make Them a Bad Investment
Of course, these tokens are drawing their fair share of criticism. As they are largely still young as an industry, there is not much in the way of consensus regarding the minting of the tokens. Even still, some projects have turned out to be scams. It also catches flack for reducing activism to financialization — throwing money at a problem rather than reducing emissions oneself. Still though, it's hard to not see carbon offsets as a lucrative investment; so long as companies continue using carbon offset credits to keep themselves at least carbon neutral, there is plenty of money to be made in this sector.
Many investors are wising up to this fact, including the well-known crypto bull and entrepreneur Mark Cuban. While crypto investors might be caught up on NFTs or the metaverse right now, Cuban's recent Twitter thread is helping to shift the conversation more toward carbon offsets. Cuban says he's quite bullish on carbon offsets, buying up plenty of them himself. More specifically, he revealed he buys $50,000 in carbon offsets every 10 days, verifying them and recording them to the blockchain.
Obviously, the asset class is quite polarizing. But, it's hard to not notice when the likes of Cuban are massively buying up the assets. If you want to invest like Mark Cuban, you can check out these major players within the space:
Moss Carbon Credit (CCC:MCO2-USD)
Klima DAO (CCC:KLIMA-USD)
Toucan Protocol: Base Carbon Tonne (CCC:BCT-USD)
Carbon Offset Cryptos to Buy: Moss Carbon Credit
Source: Shutterstock
Moss is an arbiter of carbon offsets and one of the most popular eco-friendly cryptos to buy for investors right now. The company aims particularly at saving the South American rainforest through its efforts.
Calling itself the first "truly global" carbon offset, Moss buys carbon credits from reputable environmental projects. In this sense, it aims to be the most credible carbon offset project; the network's white paper shows its robust and diligent effort to certify the legitimacy of the organizations through which it obtains its carbon credits.
The network holds these credits in custody; when a corporation or an individual purchases MCO2 tokens, they are receiving crypto tokenized versions of these carbon credits. Each MCO2 purchased is equal to one metric ton of carbon that has been removed from the atmosphere. Through purchases of the tokens, the network claims to have sent $10 million in funding to Amazon rainforest conservation efforts.
The MCO2 token has had a volatile eight months since it launched. Initially listing at a price of about $17, prices continued to sink until September. Around this time, Winklevoss twin-led crypto exchange Gemini announced it would be listing MCO2. The accessibility created by the listing is helping to boost MCO2 back to these initial values. As of right now, the token is trading at $10, and it continues to move up with speed.
Klima DAO Gains Traction From Mark Cuban
Source: Khakimullin Aleksandr / Shutterstock.com
Klima is an interesting pick as a carbon offset crypto. That's because the network combines all of the draws of a carbon offset with a Decentralized Autonomous Organization (DAO). DAO networks are the most truly democratic of crypto plays; owning the KLIMA token gives one governance power. With this governance power, holders can vote on potential changes to the Klima network. Of course, the more one owns, the more governance they have, which adds an extra incentive to buy tokens on top of the offset.
The KLIMA token is making waves in the crypto community as it celebrates accumulating $100 million in carbon offset credits. This equates to above 9 million metric tons of carbon removed from the atmosphere. Klima developers say this aggressive acquisition of carbon credits is a move not only to make the planet greener but also to make the industry more profitable. The buying is meant to push prices upward to help incentivize corporations to take greater action by participating in carbon offset networks.
At less than one month old, Klima is much newer than Moss. However, with its explosive entry into the market, it is catching the admiration of Mark Cuban. Cuban says he wants to expand on his existing efforts within the carbon offset crypto space by participating in the Klima network. With Klima, he says the asset class stands at great chance to not just neutralize carbon emissions but to make emissions negative.
Carbon Offset Cryptos to Buy: Toucan Protocol
Source: Shutterstock
The Toucan Protocol is an interesting new token, and it's one that's very closely related to Klima. The two are actually partner networks, and both deal in the arbitration of carbon credits via Toucan's Base Carbon Tonne token, or BCT.
Toucan is the protocol that Cuban is referencing when he says he is buying carbon credits and putting them on the blockchain. In this sense, Toucan is very different from Moss; users of the Klima/Toucan ecosystem can buy their very own carbon asset credits and have them verified and recorded on the Toucan ledger as BCT.
The network is creating pools of carbon offsets generated from users to mint BCT, but it doesn't want the network to stop with simply having an inflationary token. Rather, it plans on expanding the capabilities of BCT beyond the Toucan network. According to the protocol's white paper, the ultimate goal for BCT is to allow users to bridge the token and use it to participate in DeFi activities.
In Toucan's perfect world, users will be able to bridge their BCT to other networks, where they could do things like stake the tokens for passive income. In this sense, Toucan's vision is one of the most versatile, and one of the most appealing for those who want some extra utilities for their assets.
On the date of publication, Brenden Rearick did not have (either directly or indirectly) any positions in the securities mentioned in this article. The opinions expressed in this article are those of the writer, subject to the InvestorPlace.com Publishing Guidelines.
More From InvestorPlace
The post 3 'Green' Cryptos to Buy That Have Mark Cuban Plunking Down Cash appeared first on InvestorPlace.
Buy Amazon Before It Gets More Expensive
Amazon (NASDAQ:AMZN) stock looks well positioned to have a great year in 2022.
Source: Eric Broder Van Dyke / Shutterstock.com
While the Seattle-based…
Amazon (NASDAQ:AMZN) stock looks well positioned to have a great year in 2022.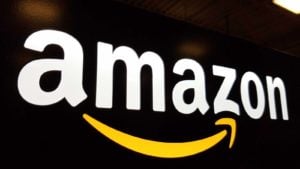 Source: Eric Broder Van Dyke / Shutterstock.com
While the Seattle-based online retail colossus has trailed other mega-cap technology stocks throughout this year and underperformed the broader stock market, that poor performance is expected to end in the New Year with AMZN stock poised for a big run higher.
In fact, Goldman Sachs just named Amazon its top technology stock for 2022, saying that the company's growth trajectory should accelerate throughout the next year as supply chains improve, inflation eases, and labor pressures subside.
Goldman's endorsement is just the latest in a series of bullish reports on the near-term prospects for Amazon stock.
Bullish Outlook
In a note to clients, Goldman Sachs analyst Eric Sheridan wrote that Amazon should benefit in coming months from resurgent growth in a range of markets such as e-commerce, cloud computing and advertising. "We see Amazon as a top pick on a 12-month view with an increasingly positive skew in its risk/reward after a pronounced period (16+ months) of share underperformance," Sheridan wrote.
The report from Goldman Sachs was welcome news to Amazon shareholders who have had to watch as the company's stock largely traded sideways throughout the past year.
Amazon's shares have gained only about 10% in 2021 as it grappled with rising labor costs, high inflation and global supply chain disruptions. AMZN stock has been the worst-performing of the so called "FAANG" stocks that also includes Google parent company Alphabet (NASDAQ:GOOG, NASDAQ:GOOGL), Apple (NASDAQ:AAPL), Meta Platforms (NASDAQ:FB) and Netflix (NASDAQ:NFLX). Amazon's share price has also trailed the benchmark S&P 500 index, which is up 25% year to date. Goldman Sachs' current $4,100 price target on Amazon stock implies a potential gain of 15% from its current price.
Goldman isn't alone in its positive outlook for AMZN stock. Among the 41 professional analysts who cover Amazon, every one of them has a "buy" rating on the company's stock with a median price target of $4,000, which would be 12% higher than where the share price sits currently. The high estimate on the stock is $5,000.
Regaining Momentum
The fact that Amazon's stock is up at all this year is a bit surprising considering that the company missed Wall Street expectations in its last two quarters and provided weak forward guidance for the current fourth quarter when the company typically gets a boost from holiday shopping and Black Friday/Cyber Monday sales events. Amazon's third quarter earnings per share (EPS) came in at $6.12 compared to $8.92 per share that had been expected. The company's Q3 revenue totaled $110.81 billion versus $111.6 billion that had been forecast.
For the fourth quarter, Amazon forecast sales between $130 billion and $140 billion, representing growth of between 4% and 12%. Analysts surveyed by FactSet had expected Q4 revenue to rise 13% year-over-year to $142.1 billion. Yet despite the subpar quarterly results and gloomy forward guidance, AMZN stock only fell about 4% initially on the report before quickly recovering.
Since the beginning of October, Amazon's share price has actually gained 12%. Compare this result to other major companies such as Disney (NYSE:DIS) and Roku (NASDAQ:ROKU) whose stocks have been crushed like tin cans after delivering disappointing earnings results.
That AMZN stock has remained resilient is a testament to both its market leading position and the faith investors have in the company to turn things around in short order. Key to Amazon regaining its momentum will be its ongoing diversification. While online retail sales continue to provide the bulk of the company's revenue, it is also growing other business segments such as cloud computing, where third quarter revenue from Amazon Web Services rose 36% year-over-year, and its advertising business, which saw a Q3 annualized gain of 70%.
Building on these other business segments will only strengthen Amazon and help the company fulfill its own projections of earnings per share growth of 36% annually over the next five years.
Buy AMZN Stock Before It Gets More Expensive
Amazon has been a laggard over the last 11 months compared to its peers. But all indications are that the company and its stock are set up for a big reversal in coming months. As such, investors should view Amazon stock as being on sale right now and should take a position before it becomes more expensive to do so.
With positive sentiment and favorable economic conditions supporting it, as well as a competent management team and increasing diversification of its operations, Amazon is in a strong position to outperform in the year ahead. Investors looking for a reliable bet in 2022 should consider the e-commerce giant.
AMZN stock is a buy.
On the date of publication, Joel Baglole held long positions in GOOGL and DIS. The opinions expressed in this article are those of the writer, subject to the InvestorPlace.com Publishing Guidelines.
More From InvestorPlace
The post Buy Amazon Before It Gets More Expensive appeared first on InvestorPlace.
Worried About Omicron? Do This Immediately
Just when the world thought it was putting the pandemic nightmare in the rearview mirror, Covid-19 decided to strike back with a worrisome new coronavirus…
Just when the world thought it was putting the pandemic nightmare in the rearview mirror, Covid-19 decided to strike back with a worrisome new coronavirus variant that spreads like wildfire and may evade current vaccines.
Source: Shutterstock
Dubbed "omicron," the new variant emerged in South Africa over the past few weeks and was identified late last Thursday – on Thanksgiving, of all days. Since then, it has been verified across the globe, prompting many countries to halt travel to and from South Africa and its neighboring countries. Some countries – including Japan and Morocco – have stopped all international travel altogether.
All of this caused the stock market to crash last Friday, and while stocks clawed back some gains yesterday, they remain well-off their pre-omicron levels.
The big worry has to do with the biological profile of omicron.
Unlike previous variants, the omicron variant of Covid-19 includes multiple mutations in what is known as the spike protein – the specific protein of the virus that attacks human cells. Today's Covid-19 vaccines are designed to attack the spike protein, and that's precisely the problem. Because the spike protein in previous variants has been largely similar, our vaccines have adequately worked to protect against all variants.
That may not prove true with omicron…
So the million-dollar question is whether omicron evades our vaccines, and we may not know the answer for another few weeks. But most scientists believe that our vaccines will, at the very least, prove much less effective in preventing the spread of omicron. If so, then scientists will have to develop a new vaccine, distribute that new vaccine, and the world may be due for another spat of sporadic travel restrictions and lockdowns over the next few months.
That's the fear that caused Wall Street to freak out last Friday.
Such fears were eased yesterday, however, as reports rolled in from South Africa that omicron cases have been very mild to-date, underscoring the notion that while this new coronavirus variant may be more contagious than previous variants, it may simultaneously also be less severe.
As a result, stocks rebounded strongly yesterday.
Amid all this volatility, I don't blame you for asking the question: What should I do?
Should you sell everything because omicron is Covid 2.0? Or should you aggressively buy the dip because omicron fears are overblown?
The answer is some blend of the two extremes. Here's how I see it:
Omicron will likely evade vaccine efficacy, and as such, cause a quasi-aggressive policy response from governments across the globe. Those responses will likely include mobility restrictions, quarantine periods, and potentially even moderate lockdowns. That will negatively impact economic activity over the next few months.
However, such measures won't last more than a few weeks, or months, and they will be met with notable consumer resistance in some countries. Therefore, this is not a return to March 2020 – but rather, a temporary return to March 2021, when pretty much everything was open but consumers were a bit more cautious.
That's all.
The net effect will be a temporary and very minor economic slowdown in the fourth quarter of 2021, followed by a resumption of the global economic recovery in early 2022.
So… back to the big question… assuming all of that to be true, what should you do as an investor?
Well, you could try to "play the noise" and invest in pandemic favorites like Peloton (NASDAQ:PTON) and Zoom (NASDAQ:ZM) in the fourth quarter, before selling those in Q1 and piling back into cyclical stocks tied to the economic recovery.
Doing that may score you 10% or 20% over the next few months.
Or, you could "ignore the noise," and invest in secular growth stocks that will reshape the world over the next few years, regardless of how omicron impacts the economy in the near-term.
Doing that may score you 500% or 1,000% returns over the next few years.
Which one sounds better to you? Netting 20% over the next few months and constantly worrying about the day-to-day gyrations of an unpredictable virus? Or scoring 10X returns over the next few years and not losing any sleep over omicron?
We like the sound of the latter, which is why amid today's omicron-driven volatility on Wall Street, we're doing one thing and one thing only: looking for 10X opportunities in disruptive technology stocks.
We believe the biggest opportunities can be found in the electric vehicle sector, as EVs are shaping up to take over the world.
Specifically, we are very bullish on one promising EV battery breakthrough that is emerging right now; which we believe could be the key to pushing the multi-trillion-dollar EV Revolution into the mainstream.
And, believe it or not, at the heart of this battery breakthrough is a single $3 stock that could be Wall Street's biggest "hidden gem."
To learn more about that small stock – and how to score huge gains in the stock market while everyone else is worrying about Covid-19 – click here.
On the date of publication, Luke Lango did not have (either directly or indirectly) any positions in the securities mentioned in this article.
The post Worried About Omicron? Do This Immediately appeared first on InvestorPlace.
Why Inflation Is A Runaway Freight Train
Why Inflation Is A Runaway Freight Train
Authored by Charles Hugh Smith via OfTwoMinds blog,
The value of these super-abundant follies will…
Why Inflation Is A Runaway Freight Train
Authored by Charles Hugh Smith via OfTwoMinds blog,
The value of these super-abundant follies will trend rapidly to zero once margin calls and other bits of reality drastically reduce demand.
Inflation, deflation, stagflation–they've all got proponents. But who's going to be right? The difficulty here is that supply and demand are dynamic and so there are always things going up in price that haven't changed materially (and are therefore not worth the higher cost) and other things dropping in price even though they haven't changed materially.
So proponents of inflation and deflation can always offer examples supporting their case. The stagflationist camp is delighted to offer a compromise case: yes, there are both deflationary and inflationary dynamics, and what we have is the worst of both worlds: stagnant growth and declining purchasing power.
What's missing in most of these debates is a comparison of scale: deflationists point to things like big-screen TV prices dropping. OK, fine: we save $300 on a TV that we might buy once every two or three years. So we save $100 a year thanks to this deflation.
Meanwhile, on the inflationary side, healthcare insurance went up $3,000 a year, childcare went up $3,000 a year, rent (or property taxes) went up $3,000 a year and care for an elderly parent went up $3,000 a year: that's $12,000. Now how many big-screen TVs, shoddy jeans, etc. that dropped a bit in price will we have to buy to offset $12,000 in higher costs?
This is the problem with abstractions like statistics: TVs dropped 20% in cost, while healthcare, childcare, assisted living and rent all went up 20%–so these all balance out, right?
There are two glaring omissions in all the back-and-forth on inflation and deflation:

1. Price is set on the margins.

2. Enterprises cannot lose money for very long and so they close down.
Let's start with an observation about the dynamics of price/cost: supply and demand. As a general rule, things that are scarce and in high demand will go up in price, and things that are abundant and in low demand will drop in price.
Whatever is chronically scarce and necessary for life will have a ceaseless pressure to cost more, whatever is abundant and no longer desirable will have a ceaseless pressure to cost less.
Now we come to the overlooked mechanism #1: Price is set on the margins. Housing offers an example: take a neighborhood of 100 homes. The five sales last year were all around $600,000, and so appraisers set the value of the other 95 homes at $600,000.
Things change and the next sale is at $450,000. This is dismissed as an outlier, but then the next two sales are also well below $500,000. By the fifth sale at $450,000, the value of each of the 95 homes that did not change hands has been reset to $450,000. The five houses that traded hands set the price of the 95 houses that didn't change hands. Price is set on the margins.
The biggest expense in many enterprises and agencies is labor. Those who own enterprises know that it's not just the wage being paid that matters, it's the labor overhead: the benefits, insurance and taxes paid on every employee. These are often 50% or more of the wages being paid. These labor overhead expenses have skyrocketed for many enterprises and agencies, increasing their labor costs in ways that are hidden from the employees and public.
It's important to recall that roughly 3/4 of all local government expenses are for labor and labor overhead–healthcare, pensions, etc. Where do you think local taxes are heading as labor and labor-overhead costs rise? What happens to pension funds when all the speculative bubbles all pop?
The cost of labor is also set on the margins. The wage of the 100-person workforce is set by the five most recent hires, and if wages went up 20% to secure those employees, the cost of the labor of the other 95 workers also went up 20%. (Employers can hide a mismatch but not for long, and such deception will alienate the 95% who are getting paid less for doing the same work.)
Labor is scarce for fundamental reasons that aren't going away:
1. Demographics: large generation is retiring, replacements are not guaranteed.

2. Catch-up: labor's share of the economy has declined for 45 years. Now it's catch-up time.

3. Cultural shift in values: Antiwork, slow living, FIRE–all are manifestations of a profound cultural shift away from working for decades to pay debts and enrich billionaires to downshifting expenses and expectations in favor of leisure and agency (control of one's work and life).

4. Long Covid and other chronic health issues: whether anyone cares to admit it or not, Long Covid is real and poorly tracked. A host of other chronic health issues resulting from overwork, stress and unhealthy lifestyles are also poorly tracked. All these reduce the supply of labor.

5. Competing demands of family and work. Work has won for 45 years, now family is pushing back.
Put these together–diminishing supply of labor and labor being priced on the margins–and you get a runaway freight train of higher labor costs. Add in runaway increases in labor overhead and you've got a runaway freight train with the throttle jammed to 11.
Deflationists make one fatally unrealistic assumption: that enterprises facing sharply higher costs for labor, components, shipping, taxes, etc. will continue making big-screen TVs, shoddy jeans, etc. even as the price the products and services fetch plummets below the costs of producing them.
The wholesale price of the TV can't drop below production and shipping costs for very long. Then the manufacturers close down production and the over-abundance of TVs, etc. goes away. Nation-states can subsidize production of some things for a time, but selling at a loss is not a long-term winning strategy: subsidizing failing enterprises and money-losing state-owned companies is a form of malinvestment that bleeds the economy dry.
The only thing that will still be super-abundant as demand plummets is phantom-wealth "investments", i.e. skims, scams, bubbles and frauds. The value of these super-abundant follies will trend rapidly to zero once margin calls and other bits of reality drastically reduce demand.
Real-world costs: much higher. Speculative gambles: much lower. As in zero.
*  *  *
Thank you, everyone who dropped a hard-earned coin in my begging bowl this week–you bolster my hope and refuel my spirits. If you found value in this content, please join me in seeking solutions by becoming a $1/month patron of my work via patreon.com.
Tyler Durden
Tue, 11/30/2021 – 06:30
inflation
deflation
stagflation
inflationary
deflationary