7 Earnings Reports to Watch the Week of January 17
Fourth quarter earnings season is underway and expectations are running high. Data from FactSet shows that companies listed on the S&P 500 index are…
Fourth quarter earnings season is underway and expectations are running high. Data from FactSet shows that companies listed on the S&P 500 index are forecast to generate an average 21.7% year-over-year increase in earnings per share for the fourth quarter of 2021. If accurate, the growth would represent the fourth consecutive quarter where corporate earnings have grown by more than 20%. A healthy amount of positive earnings reports will help to keep the stock market buoyant even in the face of looming interest rate hikes.
Earnings season kicked off today (Jan. 14) with four major U.S. financial institutions releasing earnings reports. Over the coming week, the remaining U.S. banks will announce their Q4 numbers before ending the week with the start of big tech and airline earnings.
Here are seven influential, widely held stocks with quarterly earnings reports the week of Jan. 17.
7 Earnings Reports to Watch the Week of January 17: Charles Schwab (SCHW)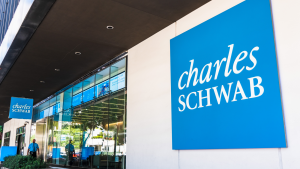 Source: Sundry Photography / Shutterstock.com
The week kicks off with Q4 numbers from financial services giant Charles Schwab, whose share price has been on fire lately.
SCHW stock has risen nearly 20% in the past month to $94 a share and has now gained 31% over the last six months. The rally has been sparked by a general rise in bank and financial stocks as higher interest rates approach, and also the company's strong earnings throughout 2021. For the third quarter, Charles Schwab announced $4.6 billion in revenue and a record $1.5 billion in net income, which was a 119% increase from a year earlier. Those kinds of numbers attract attention.
Through the first nine months of 2021, Charles Schwab's revenue totaled $13.8 billion, up 84% over the previous year, along with $4.3 billion in net income, up 98% from the same period of 2020. At last count, Charles Schwab was managing $7.6 trillion of client assets, up from $6.7 trillion at the start of last year. Can the Westlake, Texas-based company finish off an already exceptional year strong?
Analysts think so. Wall Street is calling for the financial company to report earnings per share (EPS) of $0.87 on revenues of $4.77 billion for the fourth quarter. Anything better than that and the momentum in SCHW stock could accelerate.
Goldman Sachs (GS)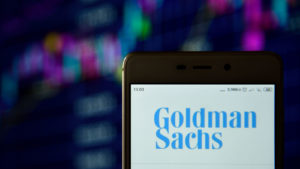 Source: Volodymyr Plysiuk / Shutterstock.com
Leading investment bank Goldman Sachs is coming off a record year for deals with the value of mergers and acquisitions (M&A) and initial public offerings (IPOs) at an all-time high.
IPOs around the world last year raised a record $594 billion, according to the Reuters. And Goldman Sachs once again topped the global league tables of deal advisors. However, Goldman Sachs' success has not been reflected in its share price, which has not kept pace with its peers. In the last six months, GS stock gained only 5%, including a 2% advance over the past month. And it just to lost all those measly gains early in today's trading.
The prominent Wall Street bank's stock now trades at just under $376 a share, 12% below its 52-week high.
A strong Q4 showing could be the catalyst needed to again move GS stock above $400 a share, a level it has struggled to stay above since early November.
Analysts are forecasting Q4 EPS of $11.77 and revenue of $12 billion, which would be 2.6% higher than a year earlier. Any beat to the upside will be viewed favorably by investors. However, it is worth noting that Goldman Sachs stock looks cheap right now with a price-to-earnings (P/E) ratio of 6.21, which is low when compared to the average P/E ratio for stocks listed on the S&P 500 index of 15.96. The median price target on the stock is currently $462.50, which implies an 23% gain from current levels.
7 Earnings Reports to Watch the Week of January 17: Bank of America (BAC)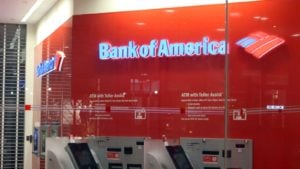 Source: PL Gould / Shutterstock.com
Bank of America reports Q4 earnings on Jan. 19 and investors will be looking for evidence that the second largest financial institution in the U.S. is emerging from the global pandemic in a strong position.
So far, all indications are that Bank of America is in a better spot today than before the Covid-19 pandemic. The average checking account balance at the lender is 40% higher than it was in 2019 before Covid-19; its digital sales such as online loans are 33% greater than pre-pandemic levels; and its investment banking market share has grown to 6.9%, which is larger than before the pandemic.
While its growth has been impressive, Bank of America is positioned to perform even better as the Federal Reserve raises interest rates over the course of this year to cool down inflation that reached 7% in December, a 40-year high. The lender has estimated that a 100-basis-point rise in the interest rate yield curve will provide it with $7.2 billion in additional net interest income annually. Higher rates and continued growth could help to propel BAC stock higher. The share price has gained 9% in the last month as the Fed has made clear that rates are going up. For its fourth-quarter results, Wall Street expects Bank of America to report EPS of $0.76 on revenue of $22.31 billion.
Morgan Stanley (MS)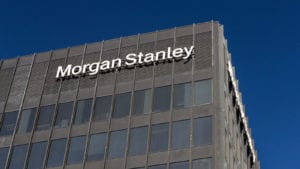 Source: Ken Wolter / Shutterstock.com
Another prominent investment bank, Morgan Stanley, reports earnings next week and, like Goldman Sachs, it is coming off a strong year of global deals. And the firm is rewarding its staff handsomely for the 2021 results with media reports saying that Morgan Stanley plans to raise its annual bonuses by 20%, setting a tone across Wall Street.
MS stock has been a relatively strong performer over the last six months, having climbed 5% higher to its current price of $98 per share. For the fourth quarter, analysts have forecast that Morgan Stanley will announce EPS of $39.33 on revenues of $2.99 billion.
In the previous third quarter, Morgan Stanley beat Wall Street estimates across the board on strong stock trading and investment banking performances. The firm continues to operate the world's biggest equities trading desk. However, there has been some concern about Morgan Stanley's bond trading unit, which underperformed in the third quarter, with revenue coming in at $1.68 billion, below the $2 billion that had been expected. Analysts will be parsing the fourth quarter results for signs of how Morgan Stanley's wealth management business is doing. A key priority of Chief Executive James Gorman, Morgan Stanley has built its wealth management offering into one of the world's largest through a series of acquisitions over the past two years.
7 Earnings Reports to Watch the Week of January 17: U.S. Bancorp (USB)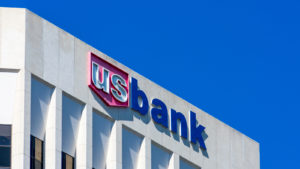 Source: Michael Vi / Shutterstock.com
Minneapolis-based U.S. Bancorp is the fifth largest banking institution in America with more than $550 billion in assets. Like other banks, USB stock has been on an upswing lately having risen 12% in the last 30 days to $63.43 a share. Over the past 12-months, USB stock has gained 27%.
The bank's earnings over the past year have been a tale of two sides of the business. In the third quarter, U.S. Bancorp's payments service grew 3% as consumers spend more as we emerge from the pandemic, while the corporate banking side of the ledger decreased 13% compared to the same quarter a year earlier.
This year, U.S. Bancorp should also be a beneficiary of higher interest rates.
Also this year, U.S. Bancorp is making it a priority to integrate its payments and commercial banking businesses as 70% of the bank's business banking customers don't currently have one of its payments products. Plus, U.S. Bancorp is in the process of acquiring the U.S. banking division of Mitsubishi UFJ Financial Group (NYSE:MUFG), a deal that gives U.S. Bancorp an additional 190,000 business banking customers and a greater presence in California, the most populous state in the union. As far as analysts are concerned, they are looking for U.S. Bancorp to report EPS of $1.1 on revenues of $5.75 billion when it announces earnings on Jan. 19.
Netflix (NFLX)
Where does streaming giant Netflix go from here?
That's the question a number of analysts are asking ahead of the company reporting its latest numbers on Jan. 20. Many are fretting about slowing growth coming out of the pandemic and as Netflix faces an onslaught of competition that is only intensifying. Indeed, subscriber numbers tend to be what moves NFLX stock more than any other metric.
Research firm MoffettNathanson recently lowered its price target on Netflix by $5 to $460 per share and maintained a "neutral" rating on the stock. The concerns seem to be impacting sentiment around Netflix, whose stock has fallen 15% in the last month to $516.55 a share.
For its part, Netflix will no doubt be looking to show that popular movies such as "Don't Look Up" and international hits such as the series "Squid Game" attracted more subscribers in the fourth quarter.
Any signs of a slowdown in the company's subscriptions will likely push the share price lower. And, to be fair, Netflix faces some tough comparables after it added 4.4 million new subscribers in the third quarter of 2021 for a total of 214 million paid global subscriptions, which beat the 3.5 million Q3 goal the company had set for itself.
Wall Street is looking for Netflix to announce EPS of $0.82 on revenues of $7.71 billion when it reports next week.
7 Earnings Reports to Watch the Week of January 17: American Airlines (AAL)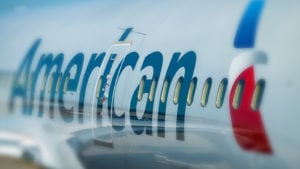 Source: GagliardiPhotography / Shutterstock.com
Shares of the largest airline in the world are popping ahead of its earnings on Jan. 20.
On the day of this writing, AAL stock is up 5% in one trading session to just under $20 a share.
News that rival airline Delta (NYSE:DAL) reported better than expected earnings (the first airline to report Q4 numbers) lifted the entire sector. Delta reported that it earned $0.22 per share in the fourth quarter on revenues of $9.47 billion. That was much better than the consensus estimate of $0.14 EPS on sales of $9.2 billion. Delta attributed the better-than-expected results to strong bookings during the November and December holiday period. 
Expectations are that American Airlines can also produce a strong Q4 print, especially given its international exposure (it travels to more foreign destinations than any other carrier) and as travel demand continues to strengthen. Of course, the omicron variant of Covid-19 could put a damper on American Airlines earnings but investors appear ready to look beyond the pandemic when it comes to the aviation sector. In the last month, AAL stock has climbed 9% higher. Analysts are forecasting that American Airlines will report EPS loss of -$1.58 on revenues of $9.33 billion for Q4.
On the date of publication, Joel Baglole held a long position in MS. The opinions expressed in this article are those of the writer, subject to the InvestorPlace.com Publishing Guidelines.
Joel Baglole has been a business journalist for 20 years. He spent five years as a staff reporter at The Wall Street Journal, and has also written for The Washington Post and Toronto Star newspapers, as well as financial websites such as The Motley Fool and Investopedia. 
More From InvestorPlace
The post 7 Earnings Reports to Watch the Week of January 17 appeared first on InvestorPlace.
Biden Already Blames Powell For The Democrats' House And Senate Losses In November
Biden Already Blames Powell For The Democrats' House And Senate Losses In November
By Eric Peters, CIO of One River Asset Management
Powell…
Biden Already Blames Powell For The Democrats' House And Senate Losses In November
By Eric Peters, CIO of One River Asset Management
Powell reluctantly turned on the television, Biden's press conference underway.
"Covid-19 has created a lot of economic complications, including rapid price increases across the world economy. People see it at the gas pump, the grocery stores, elsewhere," said America's president, panicked, but careful, staying on script. "The Federal Reserve provided extraordinary support during the crisis for the previous year and a half," continued Biden.
"Given the strength of our economy and pace of recent price increases, it's appropriate – as Fed Chairman Powell has indicated – to recalibrate the support that is now necessary."
Stock markets extended losses, the most speculative assets suffering horribly. "The critical job of making sure elevated prices don't become entrenched rests with the Federal Reserve, which has a dual mandate: full employment and stable prices," explained Biden, carefully pre-apportioning blame to the Fed Chairman for the Democrat's House and Senate losses this coming November.
Powell drifted back to simpler times, in 2018, when his job was easy, but his boss would berate him. "I'm just saying this: I'm very unhappy with the Fed because Obama had zero interest rates," Trump told the WSJ in October 2018, "Every time we do something great, he raises the interest rates."
Powell considered how profoundly times had changed. In his 2018 hiking cycle, it took 225bps of rate hikes to tank stocks.
But that was before Covid-19, economic collapse, and vast deficits, funded by the Fed. It was before inequality soared to levels previously undreamed of.  Before supply chains were impaired, auto and house prices surged, inflation hit 7%, and real wages contracted.
And it pre-dated the breathtaking hyper-financialization of the US economy, which meant that even talking about rate hikes now produces wild market swings.
Such is the precarious state of financial markets that their prices are falling sharply because the Fed is verbally tightening, even as it is still actually easing. And Powell quietly wondered what his new boss would demand he do, if markets were to plunge, while inflation remains near 40yr highs.
Tyler Durden
Sun, 01/23/2022 – 17:50
inflation
markets
reserve
interest rates
fed
Sifting Through the Bad News for Our Next Profit Opportunities
Naturally, with the current stock market environment, investors are concerned. Why? The S&P 500 has dropped 5.17% from its all-time highs to the low…
Naturally, with the current stock market environment, investors are concerned. Why? The S&P 500 has dropped 5.17% from its all-time highs to the low on Tuesday.
Source: Shutterstock
Although stock market drops are usually faster than stock market rallies, the two weeks it took to drop this far are a little slower than average for a bearish move. This indicates that although sentiment is negative, there isn't any panic.
Is the decline related to the Fed raising rates, rising inflation, the Omicron variant causing work and school outages, or is this a natural retracement following a rally? Although this is probably a combination of all four factors, the connection with the Fed is tough to ignore.
More and more, this is starting to feel like last September when concerns about the Fed were driving long-term rates higher very quickly. Like it did last fall, the yield on the 10-year treasury has jumped nearly 10% since Friday… which is cause for concern.
However, we're not worried; as we have said many times over the last few weeks, bear markets are scarce when earnings growth rates are still positive. Now that we have a few more reports under our belt, the early fourth-quarter reports look good, although there have been a few misses that were disruptive — like JPMorgan Chase & Co. (NYSE:JPM), The Goldman Sachs Group (NYSE:GS), etc.).
Stock market volatility is high, which isn't unusual for earnings season, but the pace of rising rates has made traders a bit more bearish than usual.
As long as earnings continue to look positive, we will watch the stock market indices' technical levels to confirm that a bounce is coming before the end of the month.
Trading Opportunities for This Week
The weekly unemployment claims numbers are usually not worth paying much attention to. The data is noisy and does not have a good correlation with the stock market. However, the exception to that rule is when the number of new claims of unemployment is unusually high.
Wednesday's weekly unemployment claims release isn't as shocking as the levels of the pandemic, but it was a big jump up from 230K new claims last week to 286K claims this week. This is not good news, but it should add weight to our view that the stock market is nearing support.
Traders are trying to price in the effect of the Fed tapering its bond-purchase program and its plans to raise the overnight rate this year. We think traders have probably overshot the impact, and long-term rates are likely to consolidate or fall in February. What may help that happen is if traders see this week's unemployment claims numbers as an incentive for the Fed to be more patient with its tightening plans.
The old "bad news is good news" phenomenon isn't a new idea; we have seen this play out many times over the last few years. At this point, it is still speculation, but we wouldn't be surprised at all if the stock market popped up this week because of the bad news rather than in spite of it.
Moreover, rising Treasury yields have been pushing a lot of stocks lower this week, but we've got two stocks in our portfolio that are seeing big bounces this week.
This provides an excellent opportunity to sell covered calls against them. Call options increase in value when the underlying stock is rising, so by selling covered calls when the underlying stock is rising, you guarantee you're going to bring in more income than if you sell the covered calls when the underlying stock is falling.
Could this be behind the next wave of millionaires?
We targeted two plays with this approach — and it's not the first time we've done so.
As you can see from the chart below, we've had overarching success with plays like these… so we're confident that these recommendations may work out the same.
There's still time to get in on these trades — and others we recommend. Just click here to learn how to gain access.
We'll be back with you next week.
Sincerely,
John Jagerson & Wade Hansen
Editors, Trading Opportunites
More From InvestorPlace
The post Sifting Through the Bad News for Our Next Profit Opportunities appeared first on InvestorPlace.
Morgan Stanley: "Winter Is Here, And Slowing Growth Will Overtake The Fed As The Primary Concern"
Morgan Stanley: "Winter Is Here, And Slowing Growth Will Overtake The Fed As The Primary Concern"
By Michael Wilson, chief US equity strategist…
Morgan Stanley: "Winter Is Here, And Slowing Growth Will Overtake The Fed As The Primary Concern"
By Michael Wilson, chief US equity strategist at Morgan Stanley
Growing up in the Midwest in the 1970s, I remember much colder and snowier winters that started earlier and lasted seemingly forever. With global warming, the winters are milder, start later and end earlier. However, one thing has not changed – winter always comes. This year has been no different despite a late start; the thermometer outside my window currently says minus 10 degrees Farenheit!
In the markets, investors have become fixated on the Fed's every move. That makes sense with the Fed pivoting so aggressively on policy over the past few months. It also fits nicely with the first part of our well-established 'fire and ice' narrative and our view that equity valuations are vulnerable. The reason for the Fed's sharp pivot is obvious as inflation has overshot its goals, leading to problems for the real economy and the White House. When the Fed first announced its inflation-targeting policy in summer 2020, it was appropriate given the deflationary effects of the pandemic. Therefore, it's now just as appropriate for the Fed to tighten at an accelerated pace to fight the inflation overshoot. This is a big change for a Fed that has been fighting the risk of deflation for 20+ years.
Importantly, consumers are truly starting to feel the impact of inflation, with the University of Michigan confidence survey currently at levels typically observed only in recessions. Small businesses are also feeling the pain, as demonstrated by their difficulty finding employees and the prices they are paying for supply and logistics. These problems have been reflected in small cap stocks' dramatic underperformance over the past 10 months. In short, the Fed is serious about fighting inflation, and it's unlikely that it will be turning dovish any time soon given the seriousness of these economic threats and the political cover to take action [ZH: we disagree].
The good news is that markets have been digesting this tightening for months. Despite the fact that the major US large cap equity indices are down only 5-10% from their highs, the damage under the surface has been enormous and even catastrophic for many individual stocks. Expensive, unprofitable names – i.e., the most speculative parts of the equity market – have been hit the hardest, down 30-50%. This is appropriate in our view, not just because the Fed is pivoting but because these kinds of valuations don't make sense in any investment environment. In short, the froth is coming out of an equity market that simply got too extended on valuation.
But attention should now turn to the ice part of our narrative – slowing growth. As we've been writing for months, we view the current deceleration in growth as more about the natural ebbing of the cycle than the latest variant of Covid. Indeed, there are reasons to be optimistic that Omicron will prove to be the final wave of this pandemic. However, that also means the end of extraordinary stimulus, both monetary and fiscal. It also means looser supply chains as restrictions ease and people fully return to work. Better supply is good for fighting inflation but may also reveal the degree to which demand has been supported and overstated by double ordering. Weaker PMIs are already leading stocks in this regard (Exhibit 1).
This would fit nicely with the 1940s analogy that we detailed in our outlook and our This Cycle Could Run Hotter but Shorter note almost a year ago. In brief, the end of World War II freed pent-up savings and unleashed demand into an economy unable to supply it. Double-digit inflation ensued, which led to the first Fed rate hike in over a decade and the beginning of the end of financial repression. Sounds familiar? Shortly thereafter, inflation plummeted as demand normalized, but the Fed never returned to the zero bound. Instead, we began a new era of shorter booms and busts as the world adjusted to the higher levels of demand as well as cost of capital and labor. The end of secular stagnation and financial repression has arrived, but it won't be a smooth ride.
In the near term, hunker down for a few more months of winter as slowing growth overtakes the Fed as the primary concern. In such a world, we continue to favor value over growth but with a defensive rather than cyclical bias – i.e., hibernate until winter is over.
Tyler Durden
Sun, 01/23/2022 – 15:20
inflation
deflation
monetary
markets
policy
fed
stagnation
deflationary