Analyzing 3 of the Best Blue-chip Stocks to Buy Now
The three best blue-chip stocks to buy now include a leading electronic payment processing platform, a company known for entertaining millions around the…
The three best blue-chip stocks to buy now include a leading electronic payment processing platform, a company known for entertaining millions around the globe and one of the most storied airline manufacturers in the world.
There are two major types of stocks: growth and value. However, many companies like Google (NASDAQ:GOOGL), Tesla (NASDAQ:TSLA) and Microsoft (NASDAQ:MSFT) straddle the line between both categories.
Growth stocks like Lyft (NASDAQ:LYFT) and Square (NYSE:SQ) often see little to no profits and are characterized by high (share) price-to-earnings (P/E) and low earnings-per-share (EPS) ratios. In return, growth stocks often experience rapid revenue gains, resulting in their value boosted by their future earnings and dividends. However, growth stocks generally are viewed as riskier investments.
Blue-chip stocks are large companies with established track records. Blue-chip companies typically fall under value investments. Value stocks are composed of mature companies and household names such as Home Depot (NYSE:HD), Goldman Sachs (NYSE:GS) and Toyota (NYSE:TM). Investors buy value stocks for their current earnings and dividends. Value investments generally possess relatively low P/E and high EPS ratios and are viewed as less risky.
Despite value stocks often being characterized as low risk, low reward investments for individuals seeking safe returns, value stocks have outperformed growth stocks over the long term. Value stocks have returned 1,344,600% since 1926, compared to a 626,600% for growth stocks over the same period.
The case for value stocks has also been tried and tested on Wall Street. Many of the world's best investors, such as Warren Buffett and Bill Ackman, pride themselves on being "value investors." Instead of searching for high-risk, high-growth startups that may become the "next big thing," they seek established companies that have become undervalued.
However, value investing can be tricky. It can be immensely time-consuming to sort through hundreds of well-known companies to discover which value investments are worthwhile and which are not. Luckily, we have done most of the heavy lifting and have identified the three best blue-chip companies to buy now.
3 Best Blue Chip Stocks to Buy Now: #3
The Walt Disney Co. (NYSE:DIS)
The Walt Disney Co. (NYSE:DIS), commonly referred to as Disney, is an international media and entertainment corporation headquartered in Burbank, California. Founded in 1923 by film producer and animator Walt Disney, the company rapidly emerged as a powerhouse in the entertainment industry. Led by aggressive expansion strategies, Disney has since reached a market capitalization (market cap) of $309.1 billion with over a dozen subsidiaries in its portfolio.
According to Abraham Maslow's famous hierarchy of needs, developed in 1943, there are five physiological needs: food, water, clothing, sleep and shelter. However, at least for the Western world, I would like to propose a possible sixth psychological need: entertainment.
As countries and citizens have grown more affluent and prosperous over the past few centuries, individuals have been able to devote more and more time to entertainment. The average consumer around the world spends more than 7.5 hours per day using media. Americans, meanwhile, consume, on average, over 13.5 hours of daily traditional and digital media.
The universal human-desire for entertainment makes the media industry an excellent investment. After all, Netflix (NASDAQ:NFLX) was the best-performing S&P 500 stock over the last decade, earning investors a 3,726.2% return in the 2010s.
Netflix surpassed The Walt Disney Co. as the largest media company in the world in 2018. However, DIS possesses some significant advantages over NFLX for investors.
The digital video streaming market has seen a massive inflow of competitors in recent years due to Netflix's success, from HBO Max to AppleTV+ to Amazon Prime Video. To differentiate themselves, streaming platforms have scrambled to create original shows for their viewers. Netflix is expected to spend more than $5.2 billion on original content in 2021 alone.
Despite entering the streaming game late, Disney possesses a sizable lead over its competitors in original content due to its masterful use of acquisitions over the past few decades. With storied companies and studios such as Pixar, ESPN, Marvel Studios, Lucasfilm, ABC and 21st Century Fox in the Walt Disney portfolio, subscribers to Disney+ have exclusive access to numerous fabled franchises, including Star Wars, Hamilton and Marvel Superheroes, to name a few.
Disney+ quickly became the fastest-growing streaming service globally upon its launch in November 2019, surpassing all expectations. Company executives had initially hoped to see 85 million Disney+ users by 2024. Instead, the platform surpassed its goal, and three years early. Disney+ reached 95 million subscribers in March 2021.
Disney also owns Hulu and ESPN+, with 39 million and 12 million subscribers, respectively. The company acquired Hulu as part of its $71.3 billion purchase of 21st Century Fox in 2019. Between Disney+, ESPN+ and Hulu, The Walt Disney Co. is now forecast to become the largest streaming provider in the world, surpassing Netflix, by 2024.
Driven by its streaming services, Disney is projected to experience strong growth for the foreseeable future. Company sales are expected to grow by 12.4% in Q4 2021 and by 25.6% in 2022. As a result, DIS has seen its share price surge by 41.6% over the past year. The upward trend in stock price is displayed below alongside a 50-day moving average.
Chart provided by Stock Rover.
A potential concern for DIS investors is the pricey nature of the stock, compared to its earnings, due to Walt Disney's new classification as a technology company. Disney currently possesses a (share) price-to-earnings (P/E) ratio of 278.82. However, the company's immense future revenue and earnings-per-share (EPS) growth mean its forward P/E is forecast at 39.9, well within the industry average of 36.6. Disney has a five-year EPS growth estimate of 47.0%. The Walt Disney Co. has discovered a second wind in the streaming industry.
A discounted cash flow (DCF) analysis, using Stock Rover, values the stock at $207.50, 22.0% higher than its latest closing price of $170.08, earning DIS a "STRONG BUY" recommendation from Stock Rover and a place among our three best blue-chip stocks to buy now.
3 Best Blue Chip Stocks to Buy Now: #2
Boeing Co. (NYSE:BA)
Boeing Co. (NYSE:BA) is an American aerospace and defense company headquartered in Chicago, Illinois. Founded in 1916, 13 years after the Wright brothers first took flight, Boeing is one of the oldest and largest airplane manufacturers globally, with a market cap of $125.4 billion. Today, the company develops and builds airplanes, rockets, missiles, satellites and telecommunications equipment for civilian and government entities worldwide.
Boeing has undoubtedly experienced a rough two years, starting with the grounding of its Boeing 737 Max commercial airliner and ending with the COVID-19 pandemic disrupting the global travel and tourism industry. The company's stock has more than halved since early March 2019, when it reached $440.00 per share. BA currently trades around $215.00. However, Boeing remains one of the best blue-chip investments available in the stock market.
Boeing's first sign of trouble occurred in October 2018 when a 737 Max crashed shortly after taking off from Soekarno–Hatta International Airport in Jakarta, resulting in the death of all crew members and passengers. Following a second fatal 737 Max crash in Ethiopia in March 2019, aviation agencies around the globe moved to ground the plane.
The Boeing 737 has become the most successful airliner in history since its introduction in the 1960s. At the time of the groundings, Boeing had an order backlog for more than 4,600 737 Max aircraft and had expected the plane to account for more than a third of the company's revenue for the next five years. The plane's tragic accidents and prolonged grounding resulted in Boeing CEO Dennis Muilenburg resigning in December 2019.
The second blow for Boeing came in early 2020 when the COVID-19 pandemic shut down the global travel industry. Airlines quickly began canceling orders for planes after traveler counts and company revenue nose-dived. Boeing experienced 843 airplane order cancellations from January to June 2020.
Although "rough" is a mild way to put Boeing's challenges over the past two years, it has begun to rebound. The first bit of good news came when the company raised $25 billion in funding in a debt offering in April 2020. The company had initially hoped to raise between $10 to $15 billion but increased the offering due to strong investor demand, following the Federal Reserve slashing interest rates and pledging to dedicate $2 trillion to lending commitments. The offering allowed Boeing to avoid seeking a government bailout.
In addition, the company has essentially emptied its "whitetail" stock. Whitetails are aircraft with no designated buyer. Whitetails are usually rare since most planes are custom ordered. However, due to the 737 Max groundings and COVID-19 pandemic, Boeing was left with 450 whitetail aircraft worth approximately $16 billion in late 2020. As part of its rebound, Boeing, in mid-2021, announced it had less than 10 whitetails in stock, a huge win for the company.
In a final piece of good news, after extensive upgrades and repairs to all outstanding Boeing 737 Maxs, the planes have resumed flights in much of the world, including the United States, India, the European Union (EU), Canada and Australia, among other countries and regions. In a sign of its most popular aircraft returning to form, Boeing announced that it is planning to drastically increase its 737 Max production from its current 19 aircraft per month to 31 in early 2022.
It is important to understand that as one of only two major airplane manufacturers in the world and a North Atlantic Treaty Organization (NATO) defense contractor, Boeing has the backing of the United States government. The United States even fought a 17-year, multi-billion dollar trade dispute with one of its closest allies, the EU, against Airbus for Boeing. The trade dispute officially ended in June 2021 and Boeing looks to be an incredibly safe long-term bet for investors.
BA already has seen its share price rebound by 43.6% over the past 12 months. With the company forecasted to increase its revenue by 30.6% in Q4 2021 and 35.6% in 2022, BA will only increase further in value. Boeing's stock price over the past year is graphed below, along with a 50-day moving average.
Chart provided by Stock Rover.
It is not just Boeing that is seeing a rebound. The entire travel and tourism industry is experiencing a faster than expected recovery, bringing further good news for the company. The global travel and tourism industry is expected to recover fully by 2023. The industry is projected to reach $949.6 billion by 2026, fueled by a compound annual growth rate (CAGR) of 17.13% from 2021, as McKinsey & Co. remarked that "a travel boom is looming." BA has undoubtedly suffered the past two years, but all signs point to an inevitable rebound in the near future.
A discounted cash flow (DCF) analysis, using Stock Rover, values the stock at $267.35, 25.3% higher than its latest closing price of $213.38, earning BA a "BUY" recommendation from Stock Rover and a place among our three best blue-chip stocks to buy now.
3 Best Blue Chip Stocks to Buy Now: #1
PayPal Holdings Inc. (NASDAQ:PYPL)
PayPal Holdings Inc. (NASDAQ:PYPL), founded in 1998, is a financial technology (fintech) company headquartered in Palo Alto, California, specializing in electronic payments and money transfers. The company was acquired by eBay (NASDAQ:EBAY) for $1.5 billion shortly after its original initial public offering (IPO) in 2002, before being spun-off and undergoing a new IPO in 2015. PayPal currently has a market cap of $270.7 billion. The company owns many of the top fintech platforms, including Honey, Venmo, Xoom and Braintree, as its subsidiaries.
In recent years, the emergence of Apple Pay and Samsung Pay has solidified digital payments as the future of monetary transactions. There is no longer a need for consumers to carry cash or even credit cards to shop at most stores. Instead, individuals can now tap a smartphone or smartwatch to pay for goods or services or transfer money easily. As of early 2020, only 19% of small businesses do not accept digital payments.
COVID-19 has helped accelerate the already fast-growing digital payment industry. The industry, which is expected to process $6.8 trillion worth of transactions worldwide in 2021, is projected to grow to a total transaction value of $10.7 trillion by 2025, a compound annual growth rate of 12.2%.
PayPal is by far the largest electronic payment processor in the world with a 49.5% market share. Its closest competitor, Stripe, only controls 16.0% of the market. Despite PayPal's dominance, the company has not stopped growing. In 2020, PayPal processed $936.1 billion in payments, a 31.5% increase from $711.9 billion in 2019. The company is set for another record-breaking year with $311.0 billion in transactions in Q2 2021, a 40.2% year-on-year increase.
PayPal has continued its progressive business model by announcing in October 2020 that it would allow users to invest in various cryptocurrencies directly from their PayPal accounts.
The main issue surrounding cryptocurrency is its liquidity. Since digital currencies are not a traditionally accepted form of payment, it is difficult for crypto investors to buy goods or services with such assets. An individual cannot directly purchase a sandwich from his local delicatessen  using Bitcoin. PayPal can change that.
The company has revealed plans to open digital currencies as a payment method for its more than 26 million merchants in the near future. The move would allow the company to serve the more than 100 million crypto investors worldwide by making it significantly easier for individuals to conduct transactions with their crypto investments. As a further sign of its commitment to digital currencies, PayPal has announced a series of investments totaling $154 million in crypto startups.
PayPal's investments in cryptocurrency come on the front of the upcoming rollout of the company's "super app." The app is designed to resemble China's WeChat. It is expected to include expansive features beyond mobile payments such as instant messaging, enhanced direct deposit, crypto support, budgeting tools and more. WeChat currently has over 1.25 billion active users. According to PayPal CEO Dan Shulman, the app is now "code complete" and expected to roll out in the coming months. A successful rollout of its super app can allow PayPal to skyrocket well past its current 337 million active users.
PayPal boasts a consistent record of outperforming its competitors. Over the last five years, since its IPO, the company has averaged a sales growth rate of 18.0% and achieved a return rate of 457.1% over the same period. The credit services industry averages are 7.5% and 165.7%, respectively. As a result, PYPL has experienced a 22.7% jump in its stock price over the trailing 12 months, shown below alongside a 50-day moving average.
Chart provided by Stock Rover.
Buying PYPL may not be as flashy of an investment as Apple (NASDAQ:AAPL) or Tesla. However, with a near-perfect Stock Rover growth score of 99/100 and a quality score of 95/100, PayPal is an equity investment with significant upside potential and little to no downside risk.
Despite being a blue-chip stock, the company is still experiencing startup-level growth, with its profit surging by 68% in one year, from $2.5 billion in 2019 to $4.2 billion in 2020. Sometimes the most obvious choice is the best one, and investing in PayPal is one of those choices.
A discounted cash flow (DCF) analysis, using Stock Rover, values the stock at $320.76, 39.2% higher than its latest closing price of $230.38, earning PYPL a "STRONG BUY" recommendation from Stock Rover and a place among our three best blue-chip stocks to buy now.
Capison Pang is an editorial intern who writes for www.stockinvestor.com and www.dividendinvestor.com.
The post Analyzing 3 of the Best Blue-chip Stocks to Buy Now appeared first on Stock Investor.
The Bitcoin Bond: El Salvador Makes History
The Bitcoin Bond: El Salvador Makes History
Authored by Sam Klemens via exodus.com,
El Salvador is planning to issue the world's first…
The Bitcoin Bond: El Salvador Makes History
Authored by Sam Klemens via exodus.com,
El Salvador is planning to issue the world's first Bitcoin bond and it's a really big deal! This article will explain how the bond works, what El Salvador plans to do with the money and why other countries might start issuing their own Bitcoin bonds. Let's dive in!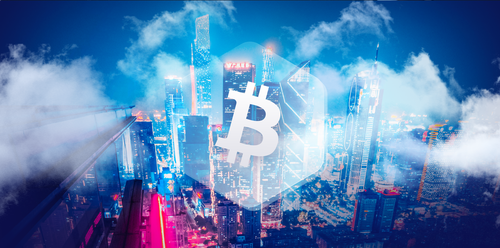 The Bitcoin Bond
El Salvador's Bitcoin bond* will be worth $1 billion and it's going to get split into two parts. Half the bond will be used to begin construction on a "Bitcoin city." The second half of the bond will be used to buy $500 million worth of Bitcoin.
*A bond is a way for a country or corporation to take out debt. Investors give money to an entity which then makes interest payments on a predetermined basis. At the end of the bond's duration the bond must be repaid in full.  
Once El Salvador purchases the $500 million worth of Bitcoin, most likely sometime in early 2022, the coins will get locked up for five years. That Bitcoin will provide the collateral for the bond, ensuring that all of the investors get paid off.
Anyone who lends money to El Salvador is betting that five years from now Bitcoin will be worth at least twice as much as it is today. So long as that's the case, even if El Salvador is completely broke they'll still be able to sell the Bitcoin and repay the debt.
For El Salvador the Bitcoin bond is a great deal. After five years they'll start selling the coins to offer bondholders a special dividend (determined by the price of Bitcoin). However, El Salvador presumably won't have to give all of the returns to the investors. If Bitcoin is way higher in the future, El Salvador will also benefit from the price appreciation. Any Bitcoin left over after the bondholders have been paid off will go to the government's treasury.
One question we might ask is: why would anyone invest in the El Salvador Bitcoin bond rather than just buying Bitcoin? One plausible explanation is that the Bitcoin bond can give investors a steady yield (the bonds are set to pay 6.5%) without exposing them to Bitcoin's volatility.
One of Bitcoin's main problems is it's volatility. From the tip of a blow-off top, to the bottom of a bear market, Bitcoin often drops 80% or more. That's fine for the hodl gang, and certainly a great buying opportunity, but for large institutions, it's just too much volatility.
The Bitcoin bond is a way to bet on Bitcoin without getting exposed to all that volatility. The 6.5% return on the Bitcoin bond is well above the average market rate. While some have said that the bond is risky, so long as Bitcoin has doubled in price by 2027 there is not a significant amount of risk associated with this product.
To summarize, the Bitcoin bond is a good deal for everyone involved because:
Bondholders can get an above-average return given the perceived risk

As long as BTC doubles by 2027, it's unlikely that bond holders will lose any money

If BTC more than doubles by 2027, El Salvador can also keep the additional Bitcoin after paying off the bond
Why the Bitcoin Bond is a Big Deal
When El Salvador first made Bitcoin legal tender, a couple of other countries in South and Central America announced that they might do the same. A few of the key advantages of Bitcoin as legal tender are:
Significantly cheaper cross border payments and remittances. For countries like El Salvador or the Philippines, which rely heavily on foreign workers sending wages home, the difference between paying 2% or 15% on international payments is huge. Paying less in fees benefits the citizens of the country. It also benefits the government since more money flows into the country
Bitcoin gives people the opportunity to save their money in an asset that can't be inflated away. This is especially beneficial for anyone living in a country with a long history of monetary debasement, like Argentina
Although these are two very real advantages of making Bitcoin legal tender, in themselves they're not huge reasons for most countries to go all in on BTC. However… being able to use Bitcoin to get a billion-dollar loan, that's the type of incentive that could drive countries to adopt the world's most popular digital currency.
While it's almost nothing to the United States, $1 billion is still a lot of money to smaller countries. And who's to say the next Bitcoin bond has to be $1 billion? The next bond could be $3 billion or $5 billion, there's not really an upper limit so long as investors are willing to fund it.
Other countries are likely to look into how they too can get money without having to deal with the rapacious bankers at the IMF. A Bitcoin bond is a great way to secure funding outside the bounds of the traditional financial system.
El Salvador & the Bitcoin City
El Salvador plans to use the second half of the bond to begin construction on a brand new Bitcoin city. The city will be located in the La Union region of the country. The new Bitcoin city will have a wide range of amenities, from bars and restaurants to movie theaters and even an airport. The main focus, however, will be on finance.
According to president Bukele, "In Bitcoin City we will have digital and technological education. Geothermal energy for the entire city and efficient and sustainable public transport."
Bitcoin City will be located next to a volcano which should serve two purposes.
The geothermal energy will be used to power the city, and president Bukele's vision is for Bitcoin city to be powered 100% by renewables.

The geothermal energy will also be used to set up sustainably powered Bitcoin mining facilities.
Hence why Samson Mao, the chief strategy officer at Blockstream, has referred to this new deal as a volcano bond. Adam Back also does a good job of summarizing the situation.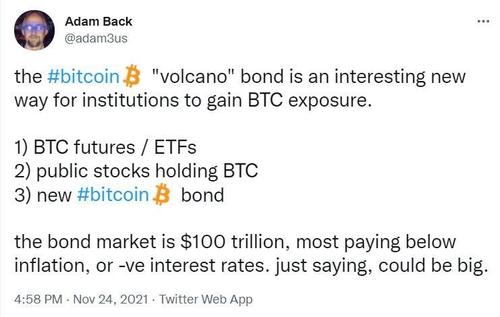 Assuming that El Salvador's Bitcoin mining operation is profitable, it could provide further assurance that the country will make all of its coupon payments and repay the bond when it matures.  
Creating a city from scratch is a bold initiative and it would almost certainly not be possible without outside financing. Although the Bitcoin bond is set to be a great development for El Salvador, from a larger perspective the most exciting aspect of the bond is that it proves there's a way for countries to get funding without having to grovel to the IMF or the World Bank.
It's likely that in 2022 or 2023, another country is going to announce their own Bitcoin bond, and then another. Then the floodgates could really open, especially if El Salvador's bond is successful. All of this is pretty bullish for the crypto community, and it shows how Bitcoin can work as the backbone for a new financial system.
Tyler Durden
Mon, 11/29/2021 – 15:00
dollar
monetary
mining
debasement
Tap Into the Disruption-Ready Cloud Storage Market With Backblaze
If you've had your fill of initial public offerings (IPOs) in 2021, I totally get it. Still, the recent introduction of Backblaze (NASDAQ:BLZE) to the…
If you've had your fill of initial public offerings (IPOs) in 2021, I totally get it. Still, the recent introduction of Backblaze (NASDAQ:BLZE) to the Nasdaq deserves your attention. Heck, you might even end up adding BLZE stock to your holdings after learning about the company.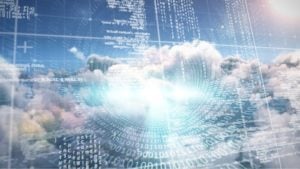 Source: Shutterstock
In the wake of the Covid-19 pandemic, some businesses have moved their operations online and, more specifically, into the cloud. This created a need for bold, disruptive businesses to provide powerful, accessible cloud storage services.
Backblaze filled this void;  but admittedly, it's not the only cloud-storage company out there. Still, as we'll discover, Backblaze has a unique vision and approach to servicing this high-demand niche.
As for the IPO itself, it was a huge success from the outset. The initial enthusiasm has subsided somewhat, though, so let's see if we can get a technical reading on BLZE stock.
A Closer Look at BLZE Stock
In early November, Backblaze planned to price its public offering between $15 and $17.
About a week later, the company set an IPO price of $16. Finally, BLZE stock started trading on the Nasdaq on Nov. 11. The stock jumped 24% on that first day, and then rose another 12% to $22.31 on the following day.
On Nov. 17, the stock peaked at $36.50 before it finally started to cool off. As the old market saying goes, trees don't just grow straight to the heavens.
Over the next week, BLZE stock backslid somewhat and landed at $26. It's still too early to identify a defined range for the stock. However, $20 could be a significant technical level if it gets there.
Moreover, if BLZE stock crashes down through the $16 IPO price, that would be a sign that the sellers have completely taken control.
A Different Kind of Cloud Business
Since there are much bigger and more famous companies that offer cloud-based data storage, Backblaze must differentiate itself.
It's not enough just to have huge storage capacity, though we can still be impressed as Backblaze has nearly two exabytes of data storage under management.
What's an exabyte? According to Backblaze, it's 1 million terabytes, or 1 billion gigabytes. In other words, it's a whole lot of cloud storage capacity.
But again, it's not just about big numbers. What really sets Backblaze apart and will potentially disrupt the industry are the company's two main cloud services.
One is called Backblaze B2 Cloud Storage. This service is a "pay-as-you-go" (consumption-based) offering intended for application development, ransomware protection, backup, multi-cloud and other use cases.
Then there's the subscription-based Backblaze Computer Backup service.
This "automatically backs up a virtually unlimited amount of data" (according to the company), "protecting customers from ransomware, theft, and data loss, as well as providing remote access and more."
Addressing a Vast Market
Even if you haven't heard about Backblaze until today, the company has a sizable market presence. In fact, Backblaze currently works with nearly 500,000 customers in over 175 countries.
On a financial level, the company appears to be on an upward trajectory. Indeed, Backblaze claims that B2 Cloud Storage's revenue has climbed more than 60% year-over-year.
There should still be more room for growth, however. The total addressable market for "public cloud Infrastructure-as-a-Service" or "IaaS" is projected by IDC to be $91 billion in 2025, according to Backblaze.
So don't be surprised if you start seeing the term "IaaS" everywhere. Now we know what it stands for – and which company is seeking to dominate this niche market.
The Bottom Line
The market is still in the process of determining an appropriate price range for BLZE stock.
Still, it's fine to start accumulating the shares if you like Backblaze's unique vision for the burgeoning "Infrastructure-as-a-Service" market. Apparently, this market is poised for exponential growth.
Perhaps Backblaze will grow along with it, and today's investors will be glad that they got into the name at this still-early stage.
On the date of publication, David Moadel did not have (either directly or indirectly) any positions in the securities mentioned in this article. The opinions expressed in this article are those of the writer, subject to the InvestorPlace.com Publishing Guidelines.
More From InvestorPlace
The post Tap Into the Disruption-Ready Cloud Storage Market With Backblaze appeared first on InvestorPlace.
3 AI Stocks to Buy as Cathie Wood Calls Artificial Intelligence the 'Next Big Frontier'
Legendary stock-picker Cathie Wood has hailed Artificial Intelligence (AI) as the "next big frontier" of technology. She believes that AI could have…
Legendary stock-picker Cathie Wood has hailed Artificial Intelligence (AI) as the "next big frontier" of technology. She believes that AI could have a market opportunity of a whopping $80 trillion within the next decade. Hence, AI stocks are likely to be among the biggest gainers in the stock market in the foreseeable future.
The future of AI is more than just a Hollywood plot twist; it's an everyday reality for people all over the globe. AI is a complex system in which humans and computers interact to make smarter decisions. The applications of AI can be seen everywhere, from social media platforms that give us more insight into the personal lives we follow or search engines which use algorithms to determine user preferences. AI is even pertinent in enterprise-level software such as accounting systems with machine learning capabilities for data analysis.
Having said that, let's look at three of the more promising AI stocks in the market poised for massive gains in the future:
AI Stocks to Buy: C3.ai (AI)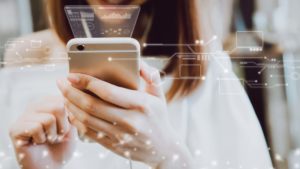 Source: Shutterstock
C3.ai is an enterprise AI firm that provides clients with a wide range of applications through its robust software-as-a-service (SaaS) model. Its broad application suite allows its users to accelerate AI transformations. Its tailored applications enable its clients to perform data analysis, risk management, optimization, and other tasks. According to estimates, the AI platform is expected to grow its top line by over 33% in the next three years.
Moreover, the rising AI adoption among different sectors will provide a lasting tailwind for the company and AI stock.
The company reported its first-quarter results in September, where we saw its revenues shot up 30% from the prior-year quarter to $52.4 million. Moreover, subscription sales rose 29% to $46 million. C3.ai is currently operating at a much smaller scale concerning its customer base. Gross margins are more than 75%, and if the platform achieves scale, it could achieve margins of over 85%. Though the company is in its early innings, the scalability and applicability of its solutions to virtually every industry make it a long-term winner.
Upstart (UPST)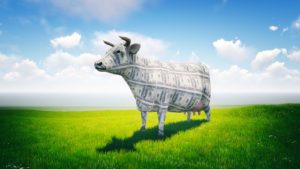 Source: Shutterstock
Upstart is a disruptor that uses its proprietary AI algorithm to refine lending practices effectively. The platform has proven to be highly efficient in connecting banks and individuals with a 26% higher loan approval rate than the conventional model. Moreover, it also lowers the average borrower's rate by 10% and the platform is applicable to all credit markets.
The company recently posted its impressive third-quarter results, which showed a massive improvement across both lines. Its third-quarter revenues came in at $228 million, representing a 250% improvement from the prior year. Moreover, its net income of $29.1 million was also a 201% improvement from the same period last year.
More importantly, Upstart comfortably beat analyst estimates for both revenue and earnings, maintaining its positive track record. UPST stock has performed sluggishly in the past few months, but I expect the stock to perform well in the long run.
AI Stocks to Buy: Splunk (SPLK)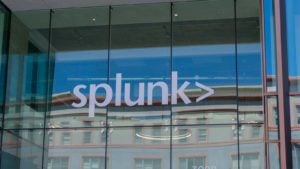 Source: Michael Vi / Shutterstock.com
Splunk is a software platform that focuses on data analysis in generating valuable insights for its users. It can analyze vast amounts of complex information and enable enterprises to take action against potential pitfalls. Moreover, its enterprise solution can be used for various-use cases, including app and security management. The company has successfully achieved its cloud-first strategy and is now able to perform at a healthy pace for the foreseeable future.
The company recently announced its preliminary third-quarter results, where revenues rose 19% from the prior-year period to $660 million. Cloud annual recurring revenues shot up to $1.1 billion, rising 75% from the same period last year. It's the third straight quarter where the company's top line has improved by double digits from the prior-year period.
Looking ahead, SPLK stock has an incredible growth runway ahead as it continues to gain traction across different sectors.
On the date of publication, Muslim Farooque did not have (either directly or indirectly) any positions in the securities mentioned in this article. The opinions expressed in this article are those of the writer, subject to the InvestorPlace.com Publishing Guidelines
Muslim Farooque is a keen investor and an optimist at heart. A life-long gamer and tech enthusiast, he has a particular affinity for analyzing technology stocks. Muslim holds a bachelor's of science degree in applied accounting from Oxford Brookes University. 
More From InvestorPlace
The post 3 AI Stocks to Buy as Cathie Wood Calls Artificial Intelligence the 'Next Big Frontier' appeared first on InvestorPlace.