Euro rebounds as inflation climbs
The euro has rebounded in the Tuesday session. In North American trade, EUR/USD is trading at 1.1365, up 065% on the day. Eurozone inflation hits record…
The euro has rebounded in the Tuesday session. In North American trade, EUR/USD is trading at 1.1365, up 065% on the day.
Eurozone inflation hits record high
Eurozone inflation surged to a new high in November. On an annualized basis, inflation is projected to have climbed to 4.9%, up from 4.1% in October and higher than expected. Core CPI showed a similar trend, rising from 2.0% in October to 2.3% in November. Energy prices, which jumped 27%, were the key driver of the rise in inflation.
The headline reading is more than double the ECB's inflation target of 2 per cent, which raises further doubts in the narrative championed by ECB President Christine Lagarde that high inflation is being driven by temporary factors and will ease in the coming months. Some ECB Governing Council members have expressed concern as inflation continues to accelerate, and this should make for an interesting policy meeting on December 16th. The bank will likely upwardly revise its inflation projections at the meeting, and policy makers may signal their plans for the emergency pandemic program (PEPP). Unlike the BoE and the Fed, the ECB appears far away from any rate moves, but may provide some signals at the meeting about scaling back QE.
The Omicron variant of Covid-19 has caused plenty of volatility on global financial markets, and investors are looking to Fed Chair Jerome Powell for some insights. Powell will speak before US senators later in the day, and his prepared testimony stated that Omicron could hurt the US employment market and exacerbate supply chain disruptions. Powell reiterated that he expects inflation to ease sometime in 2022, but admitted that inflation will remain well above the Fed's target of 2 per cent. With inflation current galloping at a worrying clip of 6 per cent, Powell may find that lawmakers are skeptical about his assurances that inflation is transitory.
.
 EUR/USD Technical
EUR/USD has support at 1.1229. This is followed by support at 1.1135
EUR/USD is putting strong pressure on 1.1373. Above, there is resistance at 1.1423
Bi-axially Oriented Polypropylene (BOPP) Market 2021 Outlook and Development Status 2028
Get Sample Report   Purchase Complete Report Now Global Bi-axially Oriented Polypropylene (BOPP) Market research is an intelligence report with meticulous…
Global Bi-axially Oriented Polypropylene (BOPP) Market research is an intelligence report with meticulous efforts undertaken to study the right and valuable information. The data which has been looked upon is done considering both, the existing top players and the upcoming competitors. Business strategies of the key players and the new entering market industries are studied in detail. Well explained SWOT analysis, revenue share and contact information are shared in this report analysis. It also provides market information in terms of development and its capacities. 
MR Accuracy Reports crafted the report, titled Global Bi-axially Oriented Polypropylene (BOPP) Market 2021 is a methodical research study based on the Bi-axially Oriented Polypropylene (BOPP) Market , analyzing the competitive framework of the industry in the world. Using efficient analytical tools such as SWOT analysis and Porter's five forces analysis, the report provides a comprehensive assessment of the Bi-axially Oriented Polypropylene (BOPP) Market . Our big research team were able to captured all-important chapters in the final report as they have been striving towards it.
Download Free PDF Sample Report with Complete TOC and Figures & Graphs (with covid 19 Impact Analysis): https://www.mraccuracyreports.com/report-sample/488250
According to MRA, the Global Bi-axially Oriented Polypropylene (BOPP) Market is estimated to reach xxx million USD in 2021 and projected to grow at the CAGR of xx% during the 2022-2027. The report analyses the global Bi-axially Oriented Polypropylene (BOPP) market, the market size and growth, as well as the major market participants.
The analysis includes market size, upstream situation, market segmentation, market segmentation, price & cost and industry environment. In addition, the report outlines the factors driving industry growth and the description of market channels.The report begins from overview of industrial chain structure, and describes the upstream. Besides, the report analyses market size and forecast in different geographies, type and end-use segment, in addition, the report introduces market competition overview among the major companies and companies profiles, besides, market price and channel features are covered in the report.
Key Regions
Asia Pacific
North America
Europe
South America
Middle East & Africa
Key Companies
Kopafilm Elektrofolien GmbH
SRF Limited
Chemosvit A.S.
Tempo Group
Taghleef Industries
Vibac Group S.p.A.
Treofan Group
Rowad Global Packaging Co. Ltd.
Zubairi Plastic Bags Industry LLC
Poligal S.A.
Futamura Chemical Co., Ltd.
Manucor S.p.A.
Oben Holding Group
Innovia Films
Xpro India Limited
Uflex Ltd.
Jindal Poly Films Ltd.
Biaxplen Ltd.
Cosmos Films Ltd.
Dunmore Corporation
Polyplex Corporation Limited
Vitopel S.A.
Key Product Type
Tenter Method
Bubble Method
Market by Application
Food
Tobacco
Electronic
Tapes
Personal Care
Others
Main Aspects covered in the Report
Overview of the Bi-axially Oriented Polypropylene (BOPP) market including production, consumption, status & forecast and market growth
2017-2021 historical data and 2022-2027 market forecast
Geographical analysis including major countries
Overview the product type market including development
Overview the end-user market including development
Get Exclusive Discount on this report: https://www.mraccuracyreports.com/check-discount/488250
Key questions answered in the report include:
What will be the market size and the growth rate by the end of the forecast period?
What are the key Global Bi-axially Oriented Polypropylene (BOPP) Market trends impacting the growth of the market?
What are the potential growth opportunities and threats faced by the leading competitors in the market?
What are the key outcomes of Porter's five forces analysis and the SWOT analysis of the key players functioning in the Global Bi-axially Oriented Polypropylene (BOPP) Market?
This report gives all the information regarding industry Overview, analysis and revenue of this market.
What are the market opportunities and threats faced by the vendors in the Global Bi-axially Oriented Polypropylene (BOPP) Market?
If you have any special requirements, please let us know and we will offer you the report as you want

You can buy the complete report @ https://www.mraccuracyreports.com/checkout/488250
About Us:
MR Accuracy Reports' well-researched inputs that encompass domains ranging from IT to healthcare enable our prized clients to capitalize upon key growth opportunities and shield against credible threats prevalent in the market in the current scenario and those expected in the near future. Our research reports arm our clients with macro-level insights across various key global regions that equip them with a broader perspective to align their strategies to capitalize on lucrative growth opportunities in the market.
Contact Us:
MR Accuracy Reports,
USA: +1 804 500 1224
UK: +44 741841 3666
ASIA: +91 747888728100
Email: [email protected]   
Website: https://www.mraccuracyreports.com
Why the Fed Will Slow-play Things
Big talk on curbing inflation … what happened the last time the Fed was in this situation … weighing the pros and cons of different approaches
Before…
Big talk on curbing inflation … what happened the last time the Fed was in this situation … weighing the pros and cons of different approaches
Before we begin today's Digest, a quick note…
Our InvestorPlace offices and Customer Service Department will be closed this Monday, 1/17 in honor of Dr. Martin Luther King Jr.
If you need assistance, we'll be happy to help when we re-open on Tuesday.
***Yesterday, Federal Reserve Governor Lael Brainard spoke before the Senate Banking Committee
From her testimony:
Inflation is too high, and working people around the country are concerned about how far their paychecks will go.
Our monetary policy is focused on getting inflation back down to 2 per cent while sustaining a recovery that includes everyone.
This is our most important task.
This "most important task" now has many thinking we'll see three or four rate hikes this year alone.
As regular Digest readers are aware, we've watched a massive sector rotation in stocks as a result of this forecast of rising interest rates. Money has fled the rate-sensitive tech sector in favor of value plays.
But even with Brainard's comments, there can be a stark difference between big-talk projections and what will actually happen.
And if we use past as a guide, the Fed may be more talk than action.
***The last time the Fed attempted to both shrink its balance sheet and hike rates led to huge volatility in the market
Here's Josh Brown from The Reformed Broker, reminding investors of what happened in this situation back in 2018:
It was a disaster…
Two separate major corrections occurred that year, culminating with a nasty 20% crash into Christmas Eve which finally forced the Fed to say "Okay, just kidding. Not only are we not raising rates anymore, actually, the next few moves will be cuts. Merry Christmas, we're sorry."
I'm paraphrasing, but that's literally what happened.
The Fed had gotten up to 2.5% Fed Funds and both the stock and bond market called "Bullshit!" on them – meaning, the economic growth story was no longer being bought.
By Q3 2019 the yield curve had inverted and in 2020 we were maybe on track for a recession, with or without Covid.
***So, are there similarities between today and 2018?
And speaking of the yield curve, what's its shape right now, and what is that telling us?
The "Bond King," Jeffrey Gundlach of Doubleline sounded off on this earlier in the week.
From MarketWatch:
Today [Tuesday] sounds like Jay Powell repeating the 2018 formula: end QE and raise official short-term interest rates," Gundlach said in a webcast to clients that was live tweeted late Tuesday.
He said that he's not "predicting a recession yet" but sees those pressures building.
He said the yield curve had seen "pretty powerful flattening" and was "approaching the point where it signals economic weakening.
At this stage, the yield curve is no longer sending a don't-worry-be-happy signal, says Gundlach. It is instead signaling investors to pay attention, he said.
To make sure we're all on the same page, a yield curve is a graphical representation of the yields of all currently available bonds – from short-term to long-term
In normal times, the longer you tie up your money in a bond, the higher the yield you would demand for it. So, you'd expect less yield from a two-year bond and more yield from a 10-year bond.
Given this, in healthy market conditions, we usually see a "lower-left" to "upper-right" yield curve.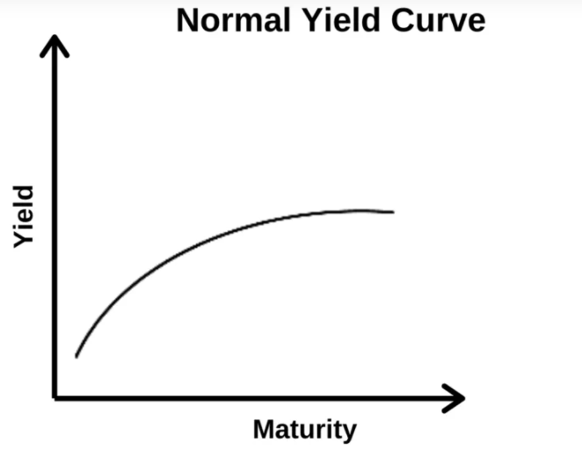 But when economic conditions become murky and investors aren't sure what's on the way, this can change. Specifically, uncertain economic times tends to flatten the yield curve.
And if the yield curve actually inverts, history has shown that it serves as a highly-accurate predictor of recessions, though the timing of those recessions is varied.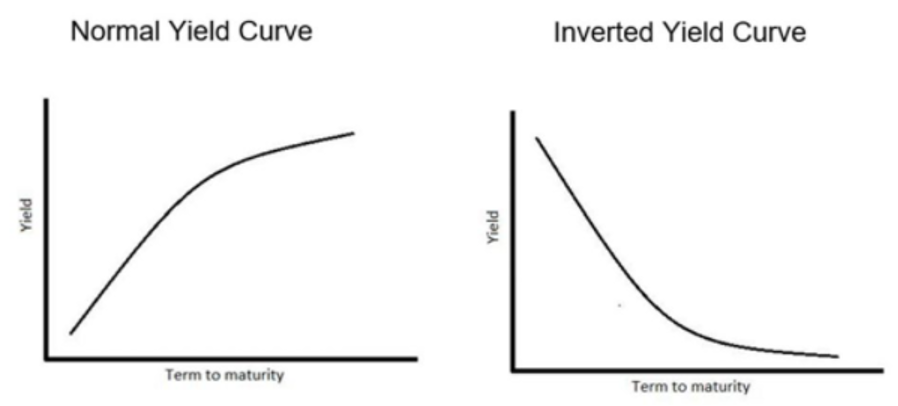 From Reuters:
Yield curve inversion is a classic signal of a looming recession.
The U.S. curve has inverted before each recession in the past 50 years. It offered a false signal just once in that time.
***So, with 2018 as our guide, the markets will not react well to "too much, too fast," especially in light of today's flattening yield curve
With all this in mind, let's jump back to Josh Brown:
And now, four years later, there are people who want to tell you that the Fed is anxious to repeat this experiment?
Lift-off in rates while simultaneously shrinking its balance sheet and tightening financial conditions, upending stocks and bonds while it seeks to normalize policy.
With Omicron running circles around the CDC and local governments?
Yeah, okay. That's a dumb f***ing bet. Powell is smart.
If you got spooked by the Fed Minutes (last) week, where one or two members were sort of maybe discussing the possibility of run off, it's understandable. A lot of very serious, very (self-) important people were doing TV hits actually taking this scenario seriously.
Don't.
…they're not looking to go so fast as to repeat the mistakes of 2018.
Why would they? Where is the gun to their heads?
It's an interesting point.
***From the Fed's perspective, you generally have two not-great options on the table in front of you
Option A, you repeat 2018's formula of letting assets run off the balance sheet while hiking rates. Of course, as today's Digest has highlighted, Powell is very aware of how the market responded the last time he did this.
It wasn't pretty, and Powell was dragged through the mud in the financial press.
Option B, Powell moves slower. Not so aggressive with the bond portfolio. And perhaps instead of four rates hikes this year, there's three. Maybe two.
The risk here is that inflation lingers. But who knows? Perhaps that's offset as supply chains get back to normal. Maybe it ends up being the best of both worlds.
And perhaps moving slower is given cover by underwhelming economic data.
For example, what happens if Omicron or a new variant causes more lockdowns? Or what if it complicates supply chain problems? What if the employment trend worsens? What if trade issues with China flare up?
There are any number of potential variables that Powell could point toward as valid reason to slow things down on tightening.
Now, let's say he does. Under this Option B, who suffers most of the collateral damage?
Well, primarily lower income and fixed income individuals who are more sensitive to inflation than wealthier Americans who have assets that climb in value alongside with inflation.
Now, I might be cynical, but the following tradeoff has likely crossed Powell's mind…
In one corner we have the risk of deep-pocketed, powerful investors who are furious over an imploding stock market, calling for Powell's head because he moved too fast.
In the other corner, there's the risk of lower-income Americans losing some of their purchasing power to lingering inflation, though Powell can point toward an assortment of reasons why a more cautious approach was warranted.
If I was a betting man, I would wager that if Powell is going to misstep, look for him to favor inflation over heightened market turbulence.
***So, what does this mean, bottom-line?
It clears the path for the market to continue climbing in the coming months.
Yes, expect volatility. There is still uncertainty and the market hates uncertainty.
Plus, we're just entering earnings season and it's unclear how beats or misses will impact broad investor sentiment.
But looking further out over 2022, as Wall Street comes to the realization that Powell might not be in quite the hurry that many fear, it could serve as a pressure release, helping support a broad move higher.
In any case, it will be fascinating to watch. We'll keep you updated here in the Digest.
Have a good evening,
Jeff Remsburg
The post Why the Fed Will Slow-play Things appeared first on InvestorPlace.
inflation
monetary
markets
reserve
policy
interest rates
fed
monetary policy
crash
How Goldman Is Convincing Its Clients Not To Freak Out About Fed Rate Hikes
How Goldman Is Convincing Its Clients Not To Freak Out About Fed Rate Hikes
Rate hikes are now just right around the corner and traders are…
How Goldman Is Convincing Its Clients Not To Freak Out About Fed Rate Hikes
Rate hikes are now just right around the corner and traders are freaking out, but not so fast according to Goldman.
Following the FOMC meeting in mid-December, and especially last week's FOMC minutes and the subsequent jawboning by various Fed officials,, it has become clear that the Fed will not only double the pace of tapering but also signaled three hikes in 2022. As a result, virtually all sell-side economists – even stern holdouts such as Morgan Stanley and Bank of America – have raised their forecast from three hikes in 2022 to four – with the first hike now expected to occur in March. Their forecast reflects the greater sense of urgency on behalf of FOMC participants towards quelling inflation, which rose to a four-decade high of 7% as measured by the latest year/year CPI. Why this urgency? Because as one can imagine, Biden was very clear in what Powell's mandate was when he was renominated: "crush inflation as it is crushing my approval ratings", because as BofA's Michael Hartnett noted on Friday, "US inflation is up from 1.4% to 7.0%, while Biden's approval rating is down from 56% to 42% past 12 months."
But why is the Fed rushing to hike when a growing chorus of economists now agrees with us that the Fed is hiking right into a recession (or alternatively, hiking to create a recession) an observation that was validated by Friday's dismal retail sales data… and even without validation, the endgame is clear: as David Rosenberg noted recently, every time the US has had 5%+ inflation, it ended in recession.
Inflation is 7% and the last time this happened, we had a double-dip recession. Prior to the pandemic, 5%+ inflation presaged all seven recessions over the past sixty years. Les jeux sont faits. #Economy #Inflation #DavidRosenberg #RosenbergResearch #RRMacro pic.twitter.com/ZXXjCARL9D

— David Rosenberg (@EconguyRosie) January 13, 2022
Well, according to Goldman's David Kostin, the unprecedented strength of the labor market has made the Fed more sensitive to high inflation and less sensitive to slowing growth. Alongside rising inflation, the Fed has also cited strong employment data as a catalyst for earlier liftoff and balance sheet reduction. The unemployment rate now stands at 3.9%, falling slightly below the FOMC's 4.0% median estimate of its long-term level (although looking ahead, Kostin notes that surveys of workers and businesses indicate wage growth is expected to slow to about 4% this year).
To be sure, the market already reflects this and real and nominal rates have both jumped in anticipation of the upcoming tightening cycle. Since the December FOMC meeting, the 10-year US Treasury yield has surged by 26 bp to 1.77%. Consistent with historical experience, equities have struggled amid this rapid rise in yields, and the fastest-growing and longest-duration pockets of the market – i.e., the biggest bubbles such as profiless tech names, the ARKK ETFs, SPACs and so on – have de-rated most.
As a quick aside, perhaps the main reason for the equity puke in the past two weeks is not so much the jump in absolute yield in the past month, but the speed of the move. As Goldman showed in a separate report earlier this week (also available to professional subs), regardless of the level of interest rates, equities react poorly to sharp changes in the interest rate environment, and the past week has been no exception: "Historically, equity prices have declined when interest rates rose by two standard deviations or more. This is true for both nominal and real interest rates across both weekly and monthly periods. The two standard deviation threshold was exceeded on both horizons last week, and the accompanying equity weakness followed the usual historical pattern."
But while that may explain short-term moves, surely higher rates will lead to longer-term weakness no matter what. And while the answer is yes, the next table shows the sensitivity of the S&P 500 forward P/E multiple to various interest rate and ERP scenarios. Goldman's interest rate strategists forecast a continued rise in real interest rates that will lift the nominal 10-year Treasury yield to 2% by year-end 2022 (more below), however they also expect the ERP to compress modestly from current levels as the pandemic recovery continues and economic policy uncertainty surrounding potential reconciliation legislation passes. In this base case scenario, the S&P 500 P/E multiple would remain roughly flat this year, allowing earnings growth to lift the index price level. But, if the ERP were to rise to its 10-year median and the Treasury yield rises to 2.25%, the P/E multiple would compress by roughly 15% to 17x, and not even Goldman can spin that as positive.
In any case, as Kostin writes in his latest Weekly Kickstart, market pricing and client conversations indicate investors are braced for a string of hikes in 2022, and as a result, questions from Goldman clients during the past two weeks "have focused on the relationship between equities and interest rates, indicating that the hawkish FOMC pivot is being actively assessed by equity investors." Moreover, the overnight index swap (OIS) market is currently pricing 3.6 rate hikes in 2022 and 2.6 in 2023, just below the 4 and 3 hikes, respectively, that Goldman forecasts (spoiler alert: the total number of rate hikes will be far less once stocks crash).
And this is where Goldman enters the bullish spin cycle, because the bank makes much more money when its clients buy (only to sell in the future), than selling now. So to ease client concerns that the bottom is about to fall off the market, Kostin writes that "historically" (because clearly we have had many "historical examples" when the Fed's balance sheet was 45% of US GDP), the S&P 500 index has been resilient around the start of Fed hiking cycles, noting that "although the index has returned -6% on average during the three months following the first hike of recent cycles, the weakness has been short-lived as returns average +5% during the six months following the first hike." Moreover, as Goldman shows in exhibit 3, the S&P 500 P/E is typically flat during the 12 months around the first hike.
Drilling down into segments, Goldman notes that cyclical sectors and Value stocks outperform around the first Fed hike. The reason: the start of Fed hiking cycles (usually) tends to coincide with a strong economy, which can help to lift cyclical sectors (Materials, Industrials, Energy). However, this time around it is starting as the economy is rapidly slowing yet inflation remains stubborn due to supply-chain blockages, and as such anything Goldman suggests you should do, please ignore it.
Which is probably also true for factors. According to Kostin, at the factor level, Value stocks tend to outperform in the months before and after the first hike: "High quality factors (e.g., high margins, strong balance sheets) underperform in the strong economic environment preceding hikes and outperform in the months following the initial rate increase. Growth is the worst performing factor in the 6 months around the first hike." Here too, we would flip this 180 degrees because the Fed is now hiking to effectively start a recession (or as the US is already en route to one), so what one should be selling is value while buying growth ahead of the next rate cuts/QE which are now just a matter of time.
Next, Kostin brings out the heavy artillery and urges his skittish clients to consider that "surprisingly" equities have historically performed well alongside rising expectations for Fed hikes. Here, the bank examines the six-month periods since 2004 when OIS pricing of the 5-year-ahead fed funds rate increased by 25 bps, excluding episodes when the Fed was cutting rates.
During these episodes, nominal 10Y yields typically rose by 52 bps with roughly even contributions from real yields and breakevens. Despite this, the S&P 500 returned 9% (vs. its unconditional 6-month average of 5%). Higher earnings expectations drove these rallies as increases in fed funds pricing usually coincided with improving expectations for economic growth. However, as we have repeatedly warned and as even Kostin concedes, "the current inflation-led hiking cycle may prove more challenging for equities." We are not sure this will boost the confidence level of Goldman clients who are on the fence to just BTFD…
After the initial stage, when markets price more eventual rate hikes, cyclical sectors typically outperform while bond proxies lagged according to Goldman. Industrials, Consumer Discretionary, and Materials outperform the S&P 500 on average during these episodes, with financials especially sensitive to the long-term interest rate outlook and also outperforming. Meanwhile, bond proxy sectors such as Utilities and Consumer Staples underperformed sharply.
As noted above, value has typically outperformed alongside rising market expectations for Fed hiking, but only in cases when the the hiking cycle was led by growth expectations, not to crush inflation, so this time one can argue that everything will be flipped. And while traditionally, small-caps also outperformed, as "quality" factors underperformed, the recent weakness in small-caps confirms that this is anything but an ordinary rate hike cycle.
Curiously, even in his bullish pitch to clients, Kostin – perhaps hoping to preserve some credibility- admits that this is not a typical rate hike cycle, and the recent hawkish pivot has been driven not by "improving growth expectations but by inflation risks" yet even so Goldman's economists expect growth to remain above-trend in 2022 because, of course, what else can they do: start sounding like Zero Hedge and admit that the Fed is hiking into a recession.
And indeed, Kostin admits that "fading expectations for fiscal stimulus and the hit from Omicron have led our economists to downgrade their growth outlook in recent weeks" however – perhaps unwilling to piss off Biden too much – they still forecast 3.4% GDP growth this year, a stepdown from the 5-6% pace in 2021 but still above their 1.75% estimate of trend growth. Translation: the US will be in a recession by the midterms, courtesy of the Fed.
So after all that, if Goldman clients aren't running for the hills, maybe the will BTFD after all, and for them, Kostin writes that investors "should balance their exposures to Growth and Value" as Goldman's rates strategists expect yields will continue to rise, a dynamic that should support Value over Growth, unless of course we enter stagflation at which point all is lost (incidentally, as noted last week, Goldman expects nominal 10-year yield to hit 2.0% by year-end 2022 (with real rates rising to -0.70% almost where they are now) and 2.3% by the end of 2023).
From a growth perspective, Goldman economists expect the waning of the Omicron wave to lift GDP growth from 2% in 1Q to 3% in 2Q, supporting Value stocks. But they expect growth will slow to a 2% pace by 4Q 2022, the type of environment that generally supports Growth stocks. Translation: yes, growth stocks are getting crushed now, but as soon as the current whisper of a recession/stagflation becomes a chorus, watch as "growth stocks" (i.e., the bubble/bitcoin baskets) explode higher and surpass their previous all-time highs.
In short, Goldman's current recommended sector overweights reflect a barbell of Growth and Value:
Info Tech remains the bank's long-standing overweight due to its secular growth and strong profit margins.
Financials should benefit from rising interest rates
Health Care combines secular growth qualities with a deep relative valuation discount.
Finally, from a thematic perspective, Goldman continues to recommend investors own highly profitable growth stocks relative to growth stocks with low or no profitability. To this, all we can add is that with low growth stocks having been absolutely nuked by now, the highest convexity when the recessionary turn comes, will be precisely in the no profitability growth sector, which will double in no time once the coming recession/easing cycle becomes the dominant narrative.
Tyler Durden
Sat, 01/15/2022 – 19:00
inflation
stagflation
markets
policy
interest rates
fed
bubble
crash