Frogs Will Get Boiled As Regime Change Is Coming
Frogs Will Get Boiled As Regime Change Is Coming
By Mark Cudmore, macro strategist and the global managing editor of Bloomberg's Markets…
Frogs Will Get Boiled As Regime Change Is Coming
By Mark Cudmore, macro strategist and the global managing editor of Bloomberg's Markets Live team
Inflation angst: we ain't seen nothing yet.
Within less than 24 hours, the world's three largest economies — the U.S., China and Japan — each released inflation data that shattered consensus forecasts and showed prices rising at the fastest pace since at least the early 1990s. Actually the highest print in more than 40 years in Japan.
The fourth-largest economy, Germany, also confirmed inflation at the fastest pace since the early '90s, but that release didn't surprise economists as it was the final print and the beat had come with the preliminary estimate. Germany isn't letting the side down though — it recently confirmed the highest producer price inflation on records that go back to 1977. This from the country where policy makers famously fear inflation more than most!
And yet markets don't really seem to care too much. Sure, U.S. yields and the dollar both surged, while stocks tumbled. But there's no panic about the enormity of what we're seeing. Barely anyone even bothered commenting on Japanese PPI coming in at 8% y/y this morning, versus 7% estimated. And revisions ticked higher too.
The metaphor of frogs in a pot of water has never been a more apt analogy. For those unfamiliar, the idea is that a frog put suddenly into boiling water will instantly jump out, but a frog put in tepid water that is gradually brought to the boil will not perceive the danger and hence be cooked to death.
A year ago, if you had told any investor the inflation prints they would be seeing today, there would have been disbelief and uproar. The median estimate for U.S. 2021 full-year inflation stood at 1.9%. Even before Wednesday's data, that consensus had climbed to 4.4% — an almost unbelievable shift.
Instead, with the inflation dial gradually turned higher all year, the marginal change now fails to shock and we're not registering the full ramifications of a return to an inflation regime not seen for decades. We're still focusing on rate of change when we've finally reached a point where levels matter.
What's bizarre is that we listen to economists on this issue. Today marked the 11th month in a row of Japan PPI beating consensus forecasts! It was the ninth in a row for China PPI. They've underestimated seven of the last eight U.S. CPI prints, although NONE of the 70 economists surveyed by Bloomberg anticipated the 0.9% m/m increase in CPI Wednesday — the highest prediction was 0.7%. And yet their "expertise" is still guiding too many people in markets. You almost couldn't make it up. It's like the frogs trusting the chef who put them in the pot on whether they will be OK.
What does this mean for markets? Volatility, for a start. We have a dislocation between economic reality and the economic framework that is priced across assets. The problem is that you can't just sit on inflation plays because there's a collective denial out there from economists, policy makers and too many in markets.
Bonds will suffer, but we'll swing from bouts of curve flattening to steepening. The risk-reward ratio of overpriced momentum stocks now has negative appeal, but some other equity sectors can still perform. Currency markets will see some extraordinary dislocations as FX will be a key outlet for economic imbalances.
And I'm not convinced that crypto is the wonderful all-purpose hedge that many would have you believe. How does it fare if real yields move higher, risk-limits get cut amid higher volatility, consumer disposable income gets squeezed and meme/momentum stocks are suffering?
The inflation genie is out of the bottle. The immediate path for markets is difficult because the shifting reaction function of big central banks is still in play. It's not suddenly going to get easier: the year ahead will see immense asset-price dislocations.
Tyler Durden
Fri, 11/12/2021 – 06:30
dollar
inflation
markets
policy
7 Energy Stocks to Buy to Ride the Rally in Commodities
Investors who have held energy stocks or commodities-related stocks over the past two years have done tremendously well. Indeed, last year would have been…
Investors who have held energy stocks or commodities-related stocks over the past two years have done tremendously well. Indeed, last year would have been among the most difficult times to invest in these asset classes.
Commodities prices had crashed, as the supply and demand outlook for anything commodities-related appeared to be dismal.
Fast forward not even two years later, and the outlook has changed substantially.
We've gone from what was expected to be a perma-glut of energy and commodities, to an inflationary environment with supply chain issues (too much demand).
New supply has been relatively slow to come back on line as energy companies look to use their assets to the best of their abilities. Also, pipeline capacity remains constrained, making substantial supply increases difficult.
On top of this, demand remains red-hot for energy stocks, particularly as we head into what could be a cold winter. For those in the commodities space, this is a great thing.
Of course, some corners of the commodities sector have done better than others. Energy stocks have been among the best-performing equity groups, as crude oil prices have taken off.
Currently trading at around $80 per barrel, crude oil producers are the key beneficiaries of this higher-price environment.
However, picking any old energy stock isn't necessarily a good plan. Here are a few of the top global energy stocks I think are worth looking closely at right now:
Top Energy Stocks to Buy: TotalEnergies (TTE)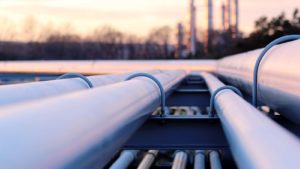 Source: Kodda / Shutterstock.com
In the energy sector, venturing outside of the United States can be a good thing. This is a global market filled with great opportunities all around the world.
TotalEnergies is a company I've recently started looking at. TotalEnergies is based out of France and is one of the leading refining companies in Europe.
Currently, the company has a collective capacity of approximately 3 million barrels of oil a day. The products refined by TotalEnergies include not only petroleum products but also specialty chemicals. Accordingly, this isn't a simple, one-trick pony.
TotalEnergies is also a company with an upstream portfolio, providing stability within the company's value chain.
As a result of being an integrated energy player, investors in TTE stock benefit from the company's margins overall, which tend to be higher than its European peers.
This is a company that has also aggressively invested in advanced technology, to help spur margins over time.
Currently, TotalEnergies trades at around 12-times earnings and pays out an impressive dividend yield of 6.6%. For long-term investors seeking growth and income potential, this is certainly a great option to consider right now.
Petroleo Brasileiro (PBR)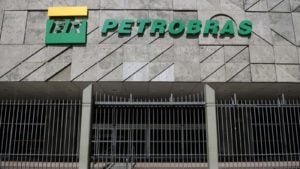 Source: A.PAES / Shutterstock.com
Another global energy stock I've had my eye on of late is Brazilian oil and gas company Petroleo Brasileiro.
As the energy company of the Brazilian government, this is a unique publicly-traded option for investors. The company's integrated operations include 13 refineries in Brazil, as well as onshore and offshore oil exploration and development.
This is a company with a combined production capacity of around 2.2 million barrels per day. Accordingly, this is one of the energy stocks I've had my eye on as a potential growth company in this heightened commodity price environment.
For Latin America, Petroleo Brasileiro is one of the top suppliers of petroleum and petroleum-related products. Geographically speaking, this is a high-growth area with lots of potential.
This company's recent earnings came in much better than expected. Revenue grew by more than 70%, with net income surging to %5.3 billion, compared to a loss of $277 million in the prior year-ago period. That's some impressive performance.
Top Energy Stocks to Buy: Apache Corporation (APA)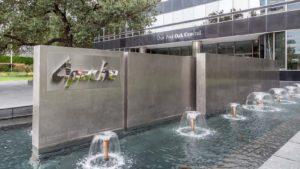 Source: JHVEPhoto / Shutterstock.com
One of the mid-cap energy stocks in the U.S. I've also had my eye on of late is Apache.
Investors in APA stock have certainly been rewarded since the depths of the pandemic.
However, zooming out and looking at this company's longer-term stock chart, it's clear that Apache has a long way to go to get back to pre-pandemic highs.
This sort of capital appreciation potential is enticing for value investors. Apache is a company with crude oil, natural gas, and liquids operations.
Accordingly, this $9.5 billion market cap energy stock is one with diversified exposure to the commodities rally we've seen of late. Indeed, Apache is also diversified geographically as well.
This is a company with operations in the Permian Basin, as well as Egypt and the North Sea. Wherever there's value to be had, Apache appears to be willing to go there.
The company's recent significant discoveries in the Alpine High region of the Delaware Basin and in Suriname are catalysts many growth investors point to as reasons to own this stock.
The company's revenue surged by 83%, propelled by strong production and global energy demand.
On these results, the company raised its dividend, nearly doubling its distribution for investors.
I think more dividend hikes could be coming, and this is a stock that provides impressive potential upside here.
Royal Dutch Shell (RDS.A, RDS.B)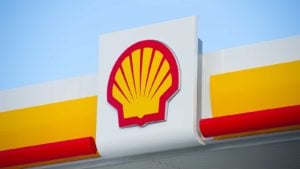 Source: JuliusKielaitis / Shutterstock.com
One of the largest energy companies in the world, Shell is among the top picks of many investors looking for stable energy exposure.
While this company's focus is in Europe, Shell's reach spans North America, Europe, Africa, Asia, and Oceania. Indeed, with annual revenue of more than $180 billion and daily production of around 3.4 million barrels of oil, it doesn't get much larger than Shell.
Unfortunately, like some of the other companies on this list, Shell hasn't fully participated in this last rally.
Sure, the company's share price has taken off from its pandemic-induced trough. However, this company's stock price also remains well off of its pre-pandemic highs.
This is also a company with a dividend yield of around 3.8% at the time of writing. For any investor seeking bond-like yield, that's attractive.
Shell has been under pressure to reduce emissions and has been making headway in this regard.
However, as a medium-term holding, this is a company with a dividend yield and growth trajectory worth considering. Accordingly, this is one of the top energy stocks on my watch list right now.
Top Energy Stocks to Buy: Chevron (CVX)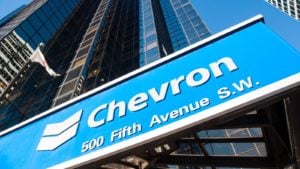 Source: Jeff Whyte / Shutterstock.com
Another global juggernaut as far as energy stocks go, Chevron remains a top holding of many prominent investors. Warren Buffett has been among the most high-profile accumulators of CVX stock of late.
Any stock Warren Buffett likes is one value investors are bound to consider. Indeed, this energy company is a doozy, with the size and scale to make any large-cap investor excited.
Currently, Chevron is the second-largest oil company in the U.S. However, this company also produces fuel, lubricants, petrochemicals, additives and other products that have increased in value of late.
This inflationary environment could turn out to be a good one for Chevron, as investors look for ways to benefit from rising prices across the value chain.
Of late, Chevron has posted some very good numbers. At least right now, Mr. Buffett is looking like he made a pretty good bet.
The company's latest financial reports suggest there's a strong growth trend with this company. Chevron's Q3 revenues surged more than 80% on a year-over-year basis, to hit $44.7 billion. Earnings per share came in at $2.96, higher than many analysts predicted.
Right now, Chevron stock also provides investors with a very lucrative dividend yield of 4.8%.
This is a company certainly worth considering from a total return perspective. Right now, I think Mr. Buffett hit the nail on the head with respect to Chevron's risk-adjusted returns from this portfolio addition.
BP (BP)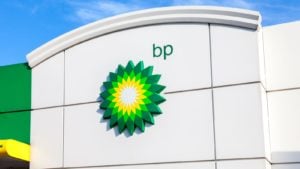 Source: FotograFFF / Shutterstock.com
BP remains one of the global giants, as far as energy stocks go.
With daily production of approximately 1.9 million barrels of oil, this is a company worth considering from a production standpoint.
However, like many of the other companies on this list, BP is also heavily vertically integrated. This is a company with upstream, midstream and downstream operations.
Accordingly, investors in BP are able to capture much of the value that's lost by pure-play energy stocks focusing on any one of these given areas.
BP has been pushing to increase production recently, a move which has clearly benefited shareholders.
the company expects to push its oil production higher to the tune of 200,000 barrels per day via bringing eight new projects online. That's significant, especially given how quickly oil prices have risen of late.
This company is also one that's making a push toward renewable energy. BP has stated the company's aim is to have approximately 50 GW of renewable energy by 2030.
That's a desirable target for investors unsure about the fossil fuels sector. Currently, the company produces approximately 2.5 GW of energy annually.
Additionally, BP pays investors a dividend yield of 4.9% currently. This is one of the highest yields on the list. For those seeking not only growth but income over time, this is a stock to consider right now.
Top Energy Stocks to Buy: National Fuel Gas (NFG)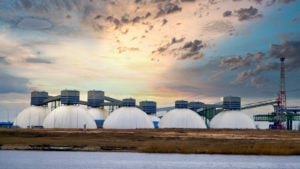 Source: OlegRi / Shutterstock
Finally, we have US-based National Fuel Gas. This diversified energy company focuses on the exploration, storage and supply of natural gas. The largest segment of this company is exploration and production, which generates almost half of its earnings.
The global natural gas market has remained largely unaffected by the headwinds of the pandemic.
Moreover, the natural gas market has become tight this year, which led to a 7-year high rally in natural gas prices. This has proved to be highly beneficial for energy firms like NFG.
For the third quarter, NFG upped its production by 48% compared to the prior-year period.
The adjusted operating earnings were 93 cents for each share exceeding analyst estimates of 86 cents. GAAP earnings stood at 94 cents per share as compared to 47 cents in the previous year period.
NFC stock offers a decent dividend yield of around 3.2%, which is set to grow as income and cash flow improves. Accordingly, this is a stock I'm watching closely right now.
On the date of publication, Chris MacDonald did not have (either directly or indirectly) any positions in the securities mentioned in this article. The opinions expressed in this article are those of the writer, subject to the InvestorPlace.com Publishing Guidelines.
Chris MacDonald's love for investing led him to pursue an MBA in Finance and take on a number of management roles in corporate finance and venture capital over the past 15 years. His experience as a financial analyst in the past, coupled with his fervor for finding undervalued growth opportunities, contribute to his conservative, long-term investing perspective.
More From InvestorPlace
The post 7 Energy Stocks to Buy to Ride the Rally in Commodities appeared first on InvestorPlace.
The Floki Inu Viking Army Is Growing, and You Can Join
Just a year ago, it would have been unimaginable that three different canine-themed coins – Dogecoin (CCC:DOGE-USD), Shiba Inu (CCC:SHIB-USD) and Floki…
Just a year ago, it would have been unimaginable that three different canine-themed coins – Dogecoin (CCC:DOGE-USD), Shiba Inu (CCC:SHIB-USD) and Floki Inu (CCC:FLOKI-USD) – would have become as popular as they are today. Yet, here we are, and Floki Inu is the "underdog" of the three.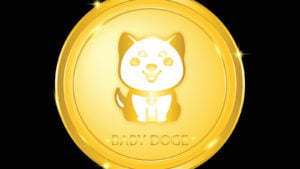 Source: Zie Project / Shutterstock.com
Bear in mind that all three of these cryptocurrencies had to fight for acceptance, and that battle is still ongoing. They've all increased in price substantially against the U.S. dollar.
While Dogecoin and Shiba Inu have strong followings, Floki Inu could prove to be the growth story of 2022. Only time will tell, but there's a groundswell of support that's impossible to deny.
At the same time, investors and "HODL-ers" must exercise caution and use common sense. As we'll see, there may be someone out there pushing a get-rich-quick narrative that's not realistic.
Analyzing the Floki Inu Price
Floki Inu is an affordable cryptocurrency, even compared to its peers Dogecoin and Shiba Inu. These are all volatile assets, though. Please, keep your positions sizes reasonable and  don't pour your entire account into any of these cryptos.
That being said, it's OK to have big dreams with Floki Inu. Even if it just goes to a full penny, that would represent a substantial return on investment.
Consider this: as recently as August, FLOKI was just $0.00000002. Over a period of months, as the coin generated interest, its price climbed quickly. Floki Inu even reached $0.00034 on Nov. 4, providing summertime investors with returns in the thousands of percentage points.
At this writing, the price pulled back to $0.000151. Drawdowns can be your friend, though, if you're accumulating tokens for the long haul.
More Exchanges for More Visibility
In the world of altcoins, getting listed on cryptocurrency exchanges is absolutely crucial. Without that, a token's adoption rate could stagnate as fewer traders will have immediate access to the coin.
This explains why a community known as the Floki Vikings – named in honor of Floki, the Viking character which Elon Musk's dog was named after – is working diligently to get FLOKI listed on the popular Coinbase (NASDAQ:COIN) cryptocurrency exchange. There's even an online petition to have the token listed on Coinbase. This movement is serious, let me tell you.
The Coinbase listing hasn't happened (yet), but a FLOKI listing has reportedly been confirmed for four exchanges. These are Bitmart.com, FMFW.io (popularly known as BITCOIN.com, Digifinex and the AAX exchange. It's been said that these four exchanges have a combined 24-hour volume of around $10.8 billion.
If that's the case, then Floki Inu's visibility should certainly be on the rise, along with its daily trading volumes.
Beware of Unrealistic Promises
Joining the Viking army can be exciting. Still, investing is serious business and we all need to be cautious.
Here's an example of what I'm talking about. I haven't confirmed this to be 100% true, but it's been reported that Dogecoin creator Billy Markus criticized crypto influencer SlumDOGE Millionaire's recommendation of Floki Inu. Apparently, SlumDOGE Millionaire may have asserted that a stake in FLOKI could make people life-changing money.
Markus's reported response was:
There's no such thing as a 'way out.'… It's just early people getting richer, later people getting poorer, unless later people have new later people that will get poorer for them to get richer… Advertising something like 'it'll make you rich' is slimy af.
I can't act as a judge or referee in this argument. There is a point to be made here, though. No altcoin should be viewed as a "way out" of a difficult financial situation. With Floki Inu and any other cryptocurrency, only invest money you won't need, and can afford to lose.
The Bottom Line
A small stake in altcoins can add an element of diversification to your cryptocurrency portfolio. It's also fun to invest in these unique coins. Just be sure to proceed with caution at all times. Floki Inu isn't a guaranteed wealth creator, and neither is any other digital asset.
That having been said, it's hard to resist the enthusiasm of the Vikings. They're on a mission to spread the word. And just maybe, make some money along the way.
On the date of publication, David Moadel did not have (either directly or indirectly) any positions in the securities mentioned in this article. The opinions expressed in this article are those of the writer, subject to the InvestorPlace.com Publishing Guidelines.
More From InvestorPlace
The post The Floki Inu Viking Army Is Growing, and You Can Join appeared first on InvestorPlace.
Oil bounces back, gold unable to rally
Oil stages an impressive recovery after Friday's bonfire Oil will be the market where short volatility traders go to die this week. The omicron whipsaw…
Oil stages an impressive recovery after Friday's bonfire
Oil will be the market where short volatility traders go to die this week. The omicron whipsaw is on full display today as Brent and WTI, having fallen by over 9.0% on Friday, have staged a very sharp rally in Asia. Brent crude has risen by 4.78% to USD 76.35 a barrel, and WTI has rallied by a mighty 5.45% to USD 71.85 a barrel, thanks to some tenuous reports that Omicron's symptoms are mild. Time will tell if this is correct (and I hope it is), but financial markets aren't waiting around to find out.
The picture for oil is further muddied by the OPEC+ JMMC meeting and full meeting this week, the latter occurring on Friday. Negotiations with Iran restart in Vienna today as well over their nuclear programme. The prospect of Iranian crude increasing on international markets, another potential volatility point. Add all that in with virus developments and whipsaw price action this week in oil, is more likely to be chainsaw action.
OPEC+ compliance has held steady above 100% for quite some time now, suggesting there is not much swing production available to open the pumps anyway. I also note that pre-Omicron, US production had recovered to 11.5 million bpd, yet prices were still high. That would suggest OPEC+ would have been comfortable raising production targets as planned, even if they couldn't actually pump it.
However, OPEC+ has also repeatedly noted that a resurgent virus is one reason why they have been cautious about lifting production. OPEC+ has also forecast markets moving to a global daily surplus in early 2022. Taken with increasing US production, SPR releases, and now a potential Omicron roadblock to the global recovery, OPEC+ probably has all the excuses it needs to hit the pause button on increasing production in December and awaiting further virus clarity. Friday's capitulation will have cemented that thinking.
Either way you cut it, I can't help but feel that Friday's lows were probably the bargain of the year if you were an oil buyer, speculative or physical. Technical indicators are pretty useless in markets like this, but I note that the RSIs on both contracts are close to oversold, and that both Brent crude its 200-day moving average (DMA) on Friday at USD 72.70, while WTI has regained its 200-DMA at USD 70.00 a barrel this morning.
Gold, the forgotten haven
Friday should have been gold's safe-haven day in the sun, and for a short time it wise, rising USD 23.0 an ounce to USD 1815.50 at one stage. However, by the session's end, gold had slumped back to a USD 1793.00 close, a minuscule gain. Like bitcoin, gold suffered over the course of Friday even as US yields and the greenback sank. One reason is likely the very poor performance of platinum and palladium on Friday, the other is likely to be cross-margining stop-outs with investors liquidating gold positions to cover losses in equities for instance.
A general recovery by platinum group metals, industrial metals and cryptos today has failed to flow into gold strength, perhaps because US yields and the US dollar are higher. Whatever the underlying dynamics, the price action is negative, gold rising just 0.10% to USD 1794.80 this morning, with the recovery rally leaving it behind. That suggests that the downside is the path of least resistance for gold, and it is a sell on rallies this week.
Gold will have resistance at USD 1800.00 and USD 1815.00 to start the week, with the post-open spike to USD 1770.00 an ounce this morning, a dubious move even by Monday Asia futures open standards, will provide initial support. In between, gold may find some friends around USD 1780.00. Failure of USD 1770.00 signals a retest of USD 1760.00 and USD 1740.00 an ounce.