Global Coordinated SPR Release "Highly Unlikely"; Instead Here Is What The White House Will Do
Global Coordinated SPR Release "Highly Unlikely"; Instead Here Is What The White House Will Do
With Biden now in a panicked scramble to give…
Global Coordinated SPR Release "Highly Unlikely"; Instead Here Is What The White House Will Do
With Biden now in a panicked scramble to give the public the impression that he is doing something, anything to lower gas prices, whether it is sending angry letters to the FTC to scapegoat oil and gas giants for his admin's catastrophic "green" policies, or casually and politely asking Xi Jinping – one of the world's biggest oil importers – to "come on, man" and release some oil from the Chinese strategic petroleum reserve, some are starting to expect that a 1970s price controls is next on the Biden agenda now that the midterm elections are less than a year away.
But before we get there, some are asking – is there any chance for a coordinated global SPR release? After all, one could argue that with gas prices soaring in both the US and China, the two superpowers' interest are – for once – aligned. The answer, at least according to JPMorgan, is "highly unlikely."
In a note from JPM's Natasha Kaneva, she writes that since October, when US Energy Secretary Jennifer Granholm first mentioned that the Biden administration was considering a release from the government strategic stockpile of crude oil, "a chorus of Democratic senators  including Senate Majority Leader Schumer has called for the White House to leverage the Strategic Petroleum Reserve to attempt to lower fuel prices for Americans. With rising inflation and retail gasoline prices at seven-year highs, the Biden administration is under intense pressure to do something" even if other Democrats, like the top Democrat in the House, Steny Hoyer saying he is against an SPR release. 
And while neither JPM nor Goldman- believe an SPR release will be effective in curbing prices at the pump (in fact, Goldman predicted that an SPR release would only lead to more pain down the line), the White House does have a few options at its disposal to immediately deliver volumes of crude oil to the still-undersupplied market and is likely to act on at least one of them.
Some history
Though the Biden Administration has the legal authority to draw down the US strategic petroleum reserve (SPR) as it wishes, the Energy Policy and Conservation Act gives the president and the DOE the power to draw down SPR stocks as necessary during what the president deems an emergency and to sell up to 30 mb in what the president deems "likely to become" an emergency, a unilateral emergency sale from the SPR without coordination with the IEA is unprecedented.  As shown in the next chart, presidentially-directed emergency releases have occurred only three times over the last 30 years and all happened before the US shale revolution significantly reduced US dependence on imported crude.
It's worth noting that all three releases were executed in accordance with IEA's Coordinated Emergency Response Mechanism (CERM), which allows for differentiated national responses to an oil crisis, in that it does not oblige all 29 IEA member countries to release their emergency reserves (or in equal proportions). The CERM activation must be approved by unanimity of the Governing Board, the main decision-making body of the IEA, composed of energy ministers from each member country. Once release action is recommended, the board suggests the volume of oil equivalent to be made available to the market by each IEA member, where individual contributions are based on the country's share of total IEA oil consumption.
The punchline: while the IEA has shown willingness to work with member countries and producers to try to stabilize oil prices, without a specific supply disruption to point to OPEC+ production cuts may qualify, but it may be hard to justify given that the producer group is already raising its supply. As such, JPM notes that "there does not appear to be an explicit need for a collective response." In fact, the desire for a response among the IEA member countries appears to be limited to the US and purely for political reasons, just so Joe Biden can approach the mid-terms with the price of oil lower.
And though the US holds a greater voting share than the other members because of its outsized demand allocation, JPM thinks that the IEA Governing Board is well short of consensus and a collective action and a resulting coordinated emergency sale is unlikely.
So if a SPR release is unlikely, what is? One option is a large SPR Volume Exchange.
According to Kaneva, while there is no precedent for a unilateral emergency sale from the SPR, there is a long history of volume exchanges and one example of a volume exchange of a similar magnitude to that of the largest emergency SPR sale. The 2000 Heating Oil Exchange, used by the Clinton Administration to support the establishment of a home heating oil reserve in the Northeast US, was for more than 30 mbd, similar in magnitude to the largest emergency sale. Delivering SPR volumes via an exchange agreement gives the Biden administration and the DOE wide latitude in how it can attempt to address the current undersupply in the global crude oil market without the risk of damaging its relationships within the IEA.
In a volume exchange agreement, the DOE loans SPR barrels to oil market participants for a specified period of time after which the recipients return the volumes to the SPR. There does not appear to be any statutory limit on the volume the DOE can exchange and the deadline for volumes to be returned can be extended at the discretion of the DOE. This means that the DOE could deliver 30 mb—or, theoretically, as much as it wants—to the market today and wait until crude oil balances normalize to require the return of those barrels, no matter how long it takes.
A less possible, if still likely option, is an accelerated mandated SPR sale schedule
The DOE may be able to move a sale of 18 mb mandated to occur over the next three years to sell those barrels immediately. In the 2015 Bipartisan Budget Act, congress mandated that the DOE sell 8 mb from SPR in FY2022 and 10 mb in FY2023. The 2018 Bipartisan Budget Act also mandates sales, but is a little more flexible on timing, requiring 30 mb of SPR sales between FY2022 and FY2025. That means that, theoretically, the DOE could sell up to 38 mb from the SPR in FY2022. Some of those sales have already started, with the DOE selling 20 mb in August 2021. 11.6 mb of that volume has already been delivered to winning bidders in November with the remaining 8 mb to be delivered by the end of the year. With the mechanism for this sale already in place, with broad discretion from the legislation on timing, and without the risk of alienating IEA allies, accelerating this 18 mb of mandated sales may be the easiest of the options the White House has.
Of course, as we noted earlier, a form of this appears to already be taking place: as the next chart shows, the US SPR has seen drawdowns for 10 straight weeks, during which more than 15 million barrels of crude have been withdrawn. And, at 606 million barrels, the US SPR is at its lowest since 2003, and it seems more declines are on the horizon. Incidentally, the latest SPR withdrawal of 3.25 million barrels from the SPR is the biggest in more than a decade.
As an aside, some are asking how much SPR volume is available to sell, if the Biden admin actually goes that way?
The answer is that aside from coordination with other IEA members on an emergency sale, the US has the ability to sell as much volume as it wants from the SPR and still remain compliant with the IEA reserves requirement. The DOE had around 606 million barrels of oil in strategic reserves last week, equal to about 39 days of US crude oil demand and nearly 200 days of US net imports of crude oil. According to the Agreement on an International Energy Programme (I.E.P.), the founding document of the IEA, IEA member countries each are required to hold emergency oil stocks equivalent to at least 90 days of net oil imports. Member countries may consider industry stocks in addition to government reserve stocks to meet their 90-day storage target.
With all that in mind, what does the JPM strategist think will happen? Well, With global oil markets moving into surplus as early as 1Q22 and with limited impact on global crude prices, much less prices at the pump, JPM does not believe that "any additional drawdown from SPR is necessary." Key officials at the DOE seem to agree, preferring a wait-and-see approach, and, on Tuesday, before the US Senate Energy Committee, the EIA acting administrator Stephen Nalley, testified that the impact of an SPR release would be short-lived and that the price impact of a 15-48 mb release over a short period would only bring down crude oil prices down by about $2/bbl (or the equivalent to as much as 10 cents per gallon of gasoline), in line with our previous analysis.
Furthermore, with midterm elections still a year away, President Biden likely has time to wait. However, with inflation rising and under pressure from Senate Democrats, JPM thinks the White House will ask the DOE to execute an exchange agreement, accelerate mandated sales, or a combination of both. More from JPM:
We expect about 30 mb to be delivered from the SPR over the course of a month and to be completed before the end of the 2021. Though the SPR is designed to draw down inventories at a rate of 4.4 mbd, assuming sufficient pipeline capacity, SPR drawdowns have never exceeded a pace of more than 0.9 mbd in any given week of previous major sales and exchanges. Even then, 30 mb in a month is faster than the largest emergency drawdown, the 2011 Libya sale, which was completed over the course of two months.
Tyler Durden
Wed, 11/17/2021 – 12:32
inflation
markets
reserve
policy
MicroVision Is Only a Speculative Play After Another Torrid Quarter
Autonomous-driving tech company MicroVision (NASDAQ:MVIS) had been a darling of the Reddit trading crowd. However, the enthusiasm surrounding the stock…
Autonomous-driving tech company MicroVision (NASDAQ:MVIS) had been a darling of the Reddit trading crowd. However, the enthusiasm surrounding the stock was short-lived as MVIS stock has shed more than 45% of its value since May this year.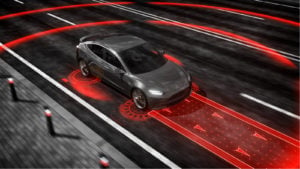 Source: temp-64GTX/Shutterstock.com
Most recently, the stock took a massive hit from posting disappointing earnings around the end of October. Moreover, significant revenue is still years away, and with the rising competition in the sector, MVIS stock is more of a speculative play.
MicroVision has been in the game for a significant time, and the journey hasn't been easy. It has incurred colossal losses due to the insufficient demand for its core products. However, the consensus is that the development of automotive LiDAR sensors can effectively turn things around for the company. At this stage, though, MicroVision is a long way from achieving its objectives and achieving profitability.
Another Tough Quarter
MicroVision recently reported a whopping net loss of $9.4 million, with a negative operating cash flow of $10 million at the end of the third quarter. Moreover, it reported revenues of $718,000, a 12% improvement from the prior-year period.
The company continues to burn through a massive amount of cash without a source of incoming revenues. Investors are hopeful that it becomes the leading LiDAR systems provider for autonomous vehicles, but things look dreary with no firm deals in place and plenty of competition.
It appears that the path for significant revenue gains and profits is incredibly murky. CEO Sumit Sharma indicated that the company wouldn't generate substantial sales for at least the next four years. Surprisingly, during the quarter, he remarked that requesting additional information about the company was a major win.
Nevertheless, despite the weak operating performance, the management is ecstatic about the future. Mr. Sharma states that, "No lidar company has yet secured an OEM deal that is recorded on its financial statements as meaningful backlog. I believe MicroVision is ahead of all our
competitors in several key areas." Furthermore, he also believes that the next 16 months will be critical, as several original equipment manufacturers (OEMs) may partner with the company is launching their new EV models.
Outlook
Analysts estimate that the MicroVision could generate over $70 million by 2030. Much of its sales growth will be led by automotive LiDAR sales. The cost of sales will be linked to the sale of the company's long-range LiDAR (LRL) sensors. Moreover, as production starts to ramp up next year after validation testing, gross margins may turn positive.
Moreover, as the company achieves scale, its gross margins will stabilize over 50% by 2026.  However, operational expenses are likely to outpace revenues through 2027 to support production ramp-up. Additionally, the company will be generating profits after 2029.
Hence, it's a long wait before MicroVision will be in the green regarding profitability. Its competition, including Luminar Technologies (NASDAQ:LAZR) and Velodyne Lidar (NASDAQ:VLDR), are also in their early stages of production — but could pose a serious threat down the road. Therefore, there are a lot of ifs and buts at this stage which limits MVIS stock's attractiveness.
Bottomline On MVIS Stock
MicroVision hopes to establish a strong presence in the promising automotive LiDAR market. Though, as its recent results suggest, it is still years away from achieving its goals. Those who believe in its long-term case should wait for a better entry point, as its currently trading at a price-to-sales ratio of over 470 times. However, at this point, it's more of a speculative play that is ideal for short-term gains.
On the date of publication, Muslim Farooque did not have (either directly or indirectly) any positions in the securities mentioned in this article. The opinions expressed in this article are those of the writer, subject to the InvestorPlace.com Publishing Guidelines
Muslim Farooque is a keen investor and an optimist at heart. A life-long gamer and tech enthusiast, he has a particular affinity for analyzing technology stocks. Muslim holds a bachelor's of science degree in applied accounting from Oxford Brookes University.  
More From InvestorPlace
The post MicroVision Is Only a Speculative Play After Another Torrid Quarter appeared first on InvestorPlace.
Euro rebounds as inflation climbs
The euro has rebounded in the Tuesday session. In North American trade, EUR/USD is trading at 1.1365, up 065% on the day. Eurozone inflation hits record…
The euro has rebounded in the Tuesday session. In North American trade, EUR/USD is trading at 1.1365, up 065% on the day.
Eurozone inflation hits record high
Eurozone inflation surged to a new high in November. On an annualized basis, inflation is projected to have climbed to 4.9%, up from 4.1% in October and higher than expected. Core CPI showed a similar trend, rising from 2.0% in October to 2.3% in November. Energy prices, which jumped 27%, were the key driver of the rise in inflation.
The headline reading is more than double the ECB's inflation target of 2 per cent, which raises further doubts in the narrative championed by ECB President Christine Lagarde that high inflation is being driven by temporary factors and will ease in the coming months. Some ECB Governing Council members have expressed concern as inflation continues to accelerate, and this should make for an interesting policy meeting on December 16th. The bank will likely upwardly revise its inflation projections at the meeting, and policy makers may signal their plans for the emergency pandemic program (PEPP). Unlike the BoE and the Fed, the ECB appears far away from any rate moves, but may provide some signals at the meeting about scaling back QE.
The Omicron variant of Covid-19 has caused plenty of volatility on global financial markets, and investors are looking to Fed Chair Jerome Powell for some insights. Powell will speak before US senators later in the day, and his prepared testimony stated that Omicron could hurt the US employment market and exacerbate supply chain disruptions. Powell reiterated that he expects inflation to ease sometime in 2022, but admitted that inflation will remain well above the Fed's target of 2 per cent. With inflation current galloping at a worrying clip of 6 per cent, Powell may find that lawmakers are skeptical about his assurances that inflation is transitory.
.
 EUR/USD Technical
EUR/USD has support at 1.1229. This is followed by support at 1.1135
EUR/USD is putting strong pressure on 1.1373. Above, there is resistance at 1.1423
Hot Gold Stocks To Add To Your Watchlist In December 2021
Trading gold stocks next month? Check these three out Recently, gold stocks…
The post Hot Gold Stocks To Add To Your Watchlist In December 2021 appeared…
Trading gold stocks next month? Check these three out
Recently, gold stocks have been some of the most fascinating assets to keep an eye on in the market. Fears of inflation and an increase in pandemic infections as a result of new virus variants have caused a lot of volatility in gold. The new Omicron variant of the virus has created a new level of volatility as not many know about its attributes yet. Because of the unique position that gold plays in the economy, no matter what sort of trader you are, there are always several possibilities to earn in the gold market.
Gold, being one of the oldest forms of currency, has cemented its position in the financial world. As a result, the gold market attracts a wide range of investors. There are several methods to invest in gold, including actual gold, options, futures, and stocks. Today, though, we will just look at gold stocks.
In the past, you've seen how news may affect the price of gold stocks. This was especially true in 2020, a year with more news than ever before. Mining resources increased to unprecedented levels as a result of the epidemic. For example, the price of gold surpassed $2,000, setting a new high for the precious metal. Keeping up with global news, corporate news, and industry news may all be beneficial when investing in gold stocks.
Top Gold Stocks To Watch
Harmony Gold Mining Company Limited (NYSE: HMY)
On November 29th, Harmony Gold Mining Company Limited had a 4.66 percent boost in its stock price. In South Africa and Papua New Guinea, this company looks for, extracts, and processes gold. The company also looks for silver, copper, and uranium in addition to gold. In South Africa, Harmony operates nine subsurface operations and many surface treatment activities.
Continue Reading:
The company's earnings and revenues increased year over year in fiscal year 2021. This occurred as a result of rising metal costs and the company's rapid growth. Given that Harmony hasn't issued any updates in quite some time, it'll be interesting to see what they have in store for their shareholders before the year is through.
HMY's stock price moves up and down in tandem with the price of gold. As a result, when gold prices rise sharply, HMY stock often follows suit. When gold, on the other hand, falls sharply, the HMY stock normally falls with it. Harmony is, of course, influenced by its own performance. Higher volumes are common when the firm provides quarterly results and mine updates. Noting this info, will HMY be on your list of gold stocks to watch in December?
Royal Gold Inc. (NASDAQ: RGLD)
Royal Gold Inc. is a gold stock based on royalties and metal streams that it purchases and administers. This is done for stream or royalty interests by the corporation. Gold, silver, copper, zinc, nickel, lead, and cobalt are Royal Gold's target minerals. Currently, the corporation operates 189 sites across five continents. Royal Gold manages 41 mines and 17 projects in various stages of development.
On November 16th, the company announced its 21st consecutive annual increase in its common stock dividend to $1.40 per share for 2022. This was in total a 17% increase over 2021's dividend. 2021's dividend price was at $1.20 per share. The first quarterly dividend at this increased rate is payable on January 21st, 2022, to shareholders on record as of January 7th, 2020 at the close.
The CEO and President of the company, Bill Heissenbuttel said, "Paying a growing and sustainable dividend is a core strategic objective for Royal Gold. Recent record revenue from strong portfolio performance combined with further revenue growth from our newest producing assets give us confidence in the outlook for our business." The company has paid $680 million in dividends since 2000. Noting this new update, will RGLD make your gold stock watchlist?
Hecla Mining Company (NYSE: HL)
Hecla Mining Corp. buys, finds, develops, and manufactures precious and base metal assets. It sells raw gold and silver bullion bars, as well as lead, zinc, and bulk concentrates. The corporation holds a 100 percent stake in the Greens Creek, Lucky Friday, Casa Berardi, and San Sebastian mines. It also has a stake in a number of other assets throughout North America.
On November 4th, released its third-quarter 2021 results. Hecla reported $193.6 million in revenue this quarter, which was the same as the previous quarter. It also earned $42.7 million in cash from operating activities and $26.9 million in asset additions. Hecla announced a quarterly exploration spend of $13.7 million, a record.
President and CEO of Hecla, Phillips S. Baker Jr. said, "This operational performance allowed us to enhance our silver-linked dividend for the second time this year and return about 20% of our free cash flow to shareholders while having our largest exploration program in the company's history." HL stock is up 0.36% on November 29th. Noting this info, will HL stock be on your watchlist as we move into December?
Best Gold Stocks For Your Watchlist?
Choosing which mining stocks and gold assets to invest in might be difficult. Developing an investing strategy is an effective way to mitigate some of the risks. When investing, keeping up with the latest news, whether it's company-specific, global, or sector-specific, is quite useful. Examining charts, volume, and other statistics might be useful as well. So, which gold mining stocks will you be watching before the end of 2021?
The post Hot Gold Stocks To Add To Your Watchlist In December 2021 appeared first on Gold Stocks to Buy, Picks, News and Information | GoldStocks.com.