Inflation – Will It Or Won't It?
Inflation – Will It Or Won't It?
Authored by Bill Blain via MorningPorridge.com,
"Inflation is like toothpaste – once you got it out,…
Inflation – Will It Or Won't It?
Authored by Bill Blain via MorningPorridge.com,
"Inflation is like toothpaste – once you got it out, you can't get it back in again."
Forget everything you think you know about inflation. It is not solely a consequence of "monetary phenomena", but largely about the behaviour of crowds. That's why it's so dangerous to growth and markets.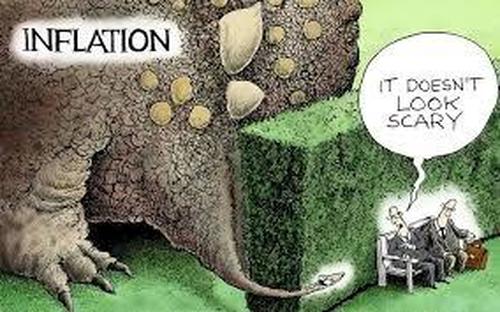 After a torrid week for markets as Big Tech got spanked, and bonds rallied on a risk-off move following the mixed employment data, there is a distinct feeling of uncertainty and more pain to come in the December markets. Bond yields falling as inflation fears multiply is a very mixed message… but hey-ho, these are the markets we live in..
Aside from the pandemic, politics, geopolitics and all the other bad stuff that riles markets, the inflation threat has been the most threatening known unknown that will make markets nervous through 2021. Inflation is nailed on to remain incendiary and volatile through the coming year – adding more angst to markets as participants ponder the consequences. It's a massive threat to markets, society and economic growth – whether it is real or not!
The big news was Jerome Powell, Fed chair, finally admitting the post Covid inflation we've seen building over the past 18 months is anything but "transitory". That's come as something of a surprise to many analysts who went with the central bankers dismissing inflation as a likely short-lived issue, a mere post-pandemic hurdle that would swiftly be passed-by. Over coming weeks sentiment is likely to shift towards worrying about new long-term inflation scenarios as the inflation numbers remain stubbornly high. It's difficult to imagine an inflationary scenario that's positive.
Inflation is currently running a shocking 5-6% across the Western Economies – for how much longer, or how much higher is a "how long is a piece of string question." We don't know. Many economists still expect it will fall. Inflation is now in a spiral of supply chain hick-ups, wages, earnings and contradictory expectations. Inflation may ease tomorrow. It may not. We just don't know how the consequences will play out.
For instance; one aspect of the unexpected consequences of inflation are fears stagflation will boost rising pandemic populism, leading to protectionism and the end of globalisation – a less connected global economy is likely to prove inflationary, especially in terms of increased tariffs.
What is most frightening is how little financial professionals – from central bankers, investors and traders – really understand about what inflation is and how it emerges. Much of the market simply accepts the monetarist argument inflation is "everywhere a monetary phenomenon" as an irrefutable truth that can't be denied.
Monetarist traditionalists assume you can address inflation by addressing just one aspect of it – the supply of money. Oh dear… Markets are so much more subtle than simple monetarist imperatives. The next time some "expert" tells you inflation is all the fault of Governments borrowing to much, ask them to explain why.  What a vast number of market participants don't get is inflation doesn't follow rules – it follows sentiment.
Government's and central banks have been stuffing the global economy with liquidity for the last decade, but its only in the last few months the Pandemic shock has crystalised real inflation. Why…? Because inflation suddenly became a real fear after it remerged due to supply chain shocks.
Let me coin a new mantra on inflation: "Inflation is everywhere what people fear it might become…"
Conventional wisdom assumes inflation can be mitigated inflation by cutting liquidity; central banks raising interest rates (tightening), while Governments can raise taxes and cut spending programmes (austerity). These monetary arguments are theoretically logical, and can be backed up by historical data – but they are loaded because if you tell the crowd inflation is coming, they will probably believe it.
Financial markets work because participants are constantly evaluating every nuance of information to determine future prices. Prices are but a reflection of the market putting together everyone's perception like some enormous voting machine. Inflation is just a particularly important part of the economic picture influencing the market vote at present. Should we let us panic us?
Maybe not – we've just undergone a period of unmatched and sustained global monetary creation though the past 12 years – since 2009. Stock prices have tripled – posting massively higher gains than the relatively lacklustre economic growth we saw over the same period. It's financial asset inflation pure and simple. It's happened because stocks look relatively cheap to ultra-low interest rates, and central banks have been pumping liquidity into the financial system (in the hope of creating economic activity) via QE.
The result is massive financial asset inflation on a cause and effect basis: make money cheap and financial assets will rise.
(Conversely, that's why everyone predicts a stock market crash when rates (the price of money) rise!)
But long-term Financial Asset Inflation since 2009 has created a whole series of massively destabilising consequences. The rich have become phenomenally richer – buoyed by soaring stock prices. (These are likely to be the same people telling us government borrowing and spending is bad…) Expectations markets will only keep going higher have sucked in legions of retail investor convinced they'll also get rich (only if they stay lucky). The results of chronic inequality, political blindness and insane financial optimism make for a hopeless unbalanced and unfocused economy.
The real value of the global economy is not the market cap of an electric car company worth trillions, but the number of electric cars being produced and sold. (These are very different metrics – one is perceived future value, the other real value.)
Inflation in the real economy is not just cause and effect. It's a constantly evolving perception and expectations led threat. It changes as the votes with the markets change and the behaviours of economic participants change.
The supply chain crisis as the global economy reopened triggered a host of consequences around the globe. What's happened has been complex, and spawned a host of unforeseen knock on effects. The coronavirus, and successive lockdowns are still throwing new shocks into the system – as a result the system is becoming increasingly chaotic and impossible to predict as the threat board keeps changing.
This is roughly how its worked:
Economies around the globe shuttered themselves through lockdowns and working from home.

Goods become scarce – from construction lumber to microchips at both micro and macro level, from local shortages to national level.

Prices of scarce goods rocket – often temporarily till new supply leavens shortages.

However, workers perceive higher prices and demand higher wages to compensate – triggering wage inflation.

Prices become elastic to the upside and sticky to adjust downwards.

Companies raise margins and prices to meet wage demands, fuelling further wage demands and declining demand.

The intricate balances between demand and supply become increasingly chaotic, and more so when new Covid lockdowns raise new supply chain threats.

Throw in an energy inflation spike and you create a recipe for disaster.
The key thing is not that inflation is simply due to the consequences of too low interest rates (the monetary phenomenon) or rising government indebtedness (pumping money into the economy), but is due to the expectations of crowds towards perceptions of rising costs.
In crisis human behaviour tends to become increasingly difficult and fractious to predict. The unpredictable behaviour of crowds makes Central Bankers policy choices fraught. Traditional inflation responses like austerity, raising taxes, tighter monetary policy, are as likely to cause market instability and generate increased expectations to push inflation as to ease it.
The time to cut liquidity; the amount of money sloshing around the financial system was long-time ago. That money – that's fuelled financial asset inflation – is now pouring into the real economy in terms of buying real assets like property, pushing up real inflation.
Its complex. And likely to remain so..
Tyler Durden
Mon, 12/06/2021 – 11:00
inflation
stagflation
monetary
markets
policy
interest rates
fed
monetary policy
pumping money
inflationary
crash
Euronav (NYSE:EURN) Cut to "Sell" at Zacks Investment Research
Euronav (NYSE:EURN) was downgraded by Zacks Investment Research from a "hold" rating to a "sell" rating in a research report issued to clients…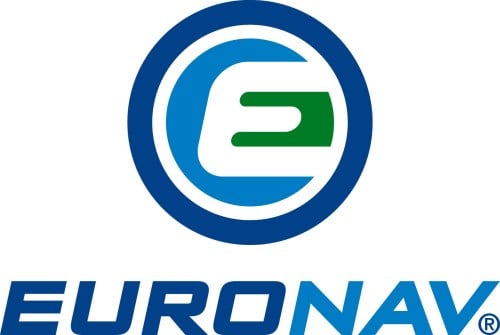 Euronav (NYSE:EURN) was downgraded by Zacks Investment Research from a "hold" rating to a "sell" rating in a research report issued to clients and investors on Thursday, Zacks.com reports.
According to Zacks, "Euronav is a tanker company. It owns, operates and manages a fleet of vessels for the transportation and storage of crude oil and petroleum products. The company also offers ship management services. It operates primarily in Europe and Asia. Euronav is headquartered in Antwerp, Belgium. "
A number of other brokerages have also issued reports on EURN. ING Group upgraded shares of Euronav from a "hold" rating to a "buy" rating in a research report on Friday, October 22nd. Oddo Bhf upgraded shares of Euronav from a "neutral" rating to an "outperform" rating in a report on Friday, October 15th. Finally, TheStreet upgraded shares of Euronav from a "d+" rating to a "c-" rating in a report on Thursday, October 7th. One analyst has rated the stock with a sell rating and three have assigned a buy rating to the company. According to data from MarketBeat, the stock has an average rating of "Buy" and an average price target of $11.50.
Shares of EURN stock opened at $8.38 on Thursday. Euronav has a 1 year low of $7.55 and a 1 year high of $11.20. The firm's 50 day moving average is $8.98 and its 200-day moving average is $9.11. The firm has a market capitalization of $1.69 billion, a price-to-earnings ratio of -5.20 and a beta of 0.29. The company has a current ratio of 1.05, a quick ratio of 1.01 and a debt-to-equity ratio of 0.65.
Euronav (NYSE:EURN) last announced its earnings results on Thursday, November 4th. The shipping company reported ($0.53) earnings per share (EPS) for the quarter, topping the Zacks' consensus estimate of ($0.56) by $0.03. Euronav had a negative net margin of 71.01% and a negative return on equity of 14.82%. The company had revenue of $66.32 million for the quarter, compared to analyst estimates of $65.05 million. During the same period in the prior year, the business earned $0.22 earnings per share. On average, equities research analysts forecast that Euronav will post -1.59 earnings per share for the current fiscal year.
Hedge funds have recently modified their holdings of the company. Fifth Third Bancorp increased its position in shares of Euronav by 86.1% during the third quarter. Fifth Third Bancorp now owns 8,495 shares of the shipping company's stock worth $83,000 after acquiring an additional 3,931 shares in the last quarter. Wells Fargo & Company MN increased its position in shares of Euronav by 67.1% during the second quarter. Wells Fargo & Company MN now owns 10,864 shares of the shipping company's stock worth $101,000 after acquiring an additional 4,362 shares in the last quarter. FNY Investment Advisers LLC bought a new stake in shares of Euronav during the fourth quarter worth $142,000. Two Sigma Advisers LP bought a new stake in shares of Euronav during the third quarter worth $218,000. Finally, Lester Murray Antman dba SimplyRich bought a new stake in shares of Euronav during the third quarter worth $232,000. 37.76% of the stock is owned by institutional investors.
About Euronav
Euronav NV engages in the transportation and storage of crude oil. The firm operates through the following segments: Operation of Crude Oil Tankers (Tankers) and Floating Production, Storage and Offloading Operation (FpSO). The Tankers segment provides shipping services for crude oil seaborne transportation.
Recommended Story: Economic Bubble
Get a free copy of the Zacks research report on Euronav (EURN)
For more information about research offerings from Zacks Investment Research, visit Zacks.com
The post Euronav (NYSE:EURN) Cut to "Sell" at Zacks Investment Research appeared first on ETF Daily News.
M2 and Nominal GDP Update: still growing rapidly
I am fascinated by the fact that these days hardly anyone is talking about the very rapid growth in both M2 and nominal GDP. Both suggest that inflation…
I am fascinated by the fact that these days hardly anyone is talking about the very rapid growth in both M2 and nominal GDP. Both suggest that inflation is alive and well, and very likely to continue.
The big news this week was that the Fed is doing its best to avoid an aggressive tightening of monetary policy. Which makes it strange that the market sold off on the news that the Fed plans to accelerate (ever so slightly) its tapering of asset purchases while also planning to begin to lift short-term interest rates (in gingerly fashion) in about two months. As I've been arguing for awhile, the threat of tight money is a problem that still lies well into the future; it's certainly something to worry about, but not for now. Monetary policy today is still extremely accommodative, and almost certainly the culprit behind our inflation problem. 
Today the Fed said that they plan to start raising short-term rates in early March. The bond market expects the Fed will ratchet up rates by 25 bps at a time until reaching a "terminal rate" for their Fed funds target of about 2.5% in about 3-4 years' time. In my book, that hardly rates as tight money. Actual tightening involves a significant rise in the real Fed funds rate (e.g., to at least 3%). It also involves a flattening or inversion of the Treasury yield curve, which is still moderately steep. We're not even close to those conditions, and the Fed has virtually assured us they are unlikely to slam on the monetary brakes anytime soon. 
Most observers these days argue that inflation is the result of too much demand (fueled by government stimulus payments) and not enough supply (e.g., Covid-related supply bottlenecks). Hardly anyone talks about the unprecedentedly rapid growth of money, aside from me and a handful of other economists (e.g., Steve Hanke, John Cochrane, Ed Yardeni, and Brian Wesbury). Moreover, I'd wager that the great majority of the population doesn't understand that supply and demand shocks can only affect the prices of some goods and services, but
not
the overall price level. If all, or nearly all prices rise, that is a clear-cut sign of an excess of money relative to the demand for it. That is how inflation works.
There are other reasons to think the recent stock market selloff is overdone, if not premature. Credit spreads—which measure actual stresses in the economy—are still relatively low. Swap spreads—which are a good indicator of liquidity—are very low. Together, these spreads tell us that liquidity is abundant, economic stresses are low, and the outlook for corporate profits—and by inference the economy—is healthy. Ironically, the main problem for now is that the Fed is not prepared—yet—to do anything that might slow the rate of inflation or threaten the economy for the foreseeable future. They'd rather lay the blame for inflation on Congress than take the heat themselves. And don't forget that Powell is up for renomination soon. 
Chart #1
Chart #1 shows the growth of currency in circulation, which represents about 10% of the M2 measure of money. After surging at 20% annualized rates in Q2/20, the growth of currency has slowed to about a 5% annualized rate, which is somewhat slower than its long-term trend growth of about 6.6% per year. As I've explained before, the supply of currency is always equal to the demand for currency, which means that currency growth is not contributing to our recent inflation problem. Currency growth was quite rapid last year because the demand for currency was very strong, fueled by all the uncertainties of the Covid threat. But the fact that currency growth has since slowed significantly since then suggests that precautionary demand has faded: this is arguably a good leading indicator that the demand for money balances in checking accounts and bank savings account is also softening or beginning to soften. In the absence of any slowing in the growth of M2, any reduction in the demand for money in the system is precisely what fuels a rise in the general price level. If the Fed does nothing in response, such as raising short-term interest rates and draining reserves from the banking system, inflation is very likely to continue
Chart #2
Chart #2 shows the growth of the M2 monetary aggregate. Here again we see explosive growth in Q2/20 and a subsequently slower—but still quite rapid—rate of growth which continues to this day. For the past year or so, M2 growth has been averaging about 12-13%. That is twice as fast as its long-term trend rate of growth, and it shows no sign of slowing, even though the Fed has been tapering its purchases of securities (to be fair, tapering does nothing to reduce inflation). This is good evidence that M2 is growing because banks are lending money by the bushel, which is the only way the money supply can expand. The public's apparent demand for loans is thus strong, and that is symptomatic of a decline in the demand for money. 
Chart #3
Chart #3 shows the growth of M2 less currency, which is equivalent to all the money that has been supplied by the banking system via lending operations. It's important to remember that the Fed cannot create money directly; the Fed only has the power to limit bank lending by limiting bank reserves, and to influence the public's demand for money via increasing or decreasing the overnight lending rate. Again we see the same pattern: explosive growth of M2 in Q2/20 followed by a slower (but still rapid) 13-14% pace since then that shows no signs of slowing (as of the recently-released data for December '21). The growth of money on deposit in our banks is growing at more than twice its historical rate, and that has been the case for the past 18 months. Needless to say, this is nothing short of extraordinary. And it is the stuff of which inflation is made.
Chart #4
Chart #4 shows that the M2 money supply is now equal to about 90% of the economy's nominal GDP. Since the latter is roughly equivalent to national income, this means that the average person or entity today is holding almost one year's worth of his annual income in a bank deposit of some sort. This is a level that was only exceeded in Q2/20, at the height of the Covid panic, and it is far above any level we have seen for many decades. People have effectively stockpiled an unprecedented amount of money in bank accounts and savings accounts that pay almost no interest! On its face, this would suggest that the demand for money (non-interest bearing money) has been intense. But will that demand remain strong? The fact that inflation has surged in the past year is good evidence that money demand is already declining: people are trying to get rid of unwanted money by spending it, and that is what is driving higher inflation.
Chart #5
Real GDP grew by a very healthy 5.5% in 2021, but 85% of that growth came from inventory rebuilding—so we are very unlikely to see another such number. The general price level rose by 5.9%, which means that nominal GDP grew by a whopping 11.7%, which is not surprising since the M2 money supply rose by 13.1%. As Chart #5 shows, both M2 and nominal GDP have a strong tendency to grow by about the same rate over longer periods. When they diverge from this trend it's due to a change in the public's desire for money balances. Referring back to Chart #4, we see that money demand grew by about 1.6% last year, but most of that increase happened in Q1/21 when Covid uncertainty was still raging. Money demand has been steady for the past 9 months. If M2 continues to grow at a 13% annual rate, as it has for the past year, then nominal GDP growth is very likely to continue grow at double-digit rates. And since the economy is very unlikely to sustain a 5% growth rate for much longer, inflation is going to be at least 7-10% for as long as M2 growth remains at current levels. 
An important note: it is going to be many months before the Fed adopts policies (e.g., draining reserves and lifting the Fed funds rate to a level at least equal to inflation) that will slow the growth of money by increasing the public's desire to hold money. Banks have been the source of the explosion in M2 growth, and the only thing that will change this for the better are policies designed to make holding money more attractive; banks need to be less willing to lend to the public and the public needs to be less willing to borrow. Much higher short-term interest rates are thus the cure for our inflation blues. But we won't be seeing them for a long time.
Chart #6
Chart #6 shows how increases in housing prices tend to lead inflation by about 18 months. Housing prices have been rising at a 15-20% annual rate for the past year or so, and that is very likely to add substantially to consumer price inflation for at least the next year. Owner's equivalent rent comprises about 25% of the CPI.
Chart #7
Chart #7 compares the real yield on the Fed funds rate (blue line) to the slope of the Treasury yield curve (red line). Note that every recession (gray bars), with the exception of the last one, has been preceded by a significant increase in real yields and a flattening or inversion of the yield curve. Both of those conditions are highly indicative of "tight money." We won't see anything like that until at least next year, given the Fed's obvious desire to avoid shocking the bond market and/or risking another recession.
Chart #8
Chart #8 compares the growth of nominal GDP (blue line) with two different long-term trend lines. (Note that the chart uses a semi-log y-axis, which shows constant rates of growth as straight lines.) The economy grew by 3.1% per year[ on average from 1966 through 2007. Since 2009, it has grown by about 2.1% on average. Unless policies become more growth friendly, we are thus unlikely to see GDP exceed 2% on a sustained basis. That again highlights the fact that 13% M2 growth, if it continues, will likely result in sustained inflation of 10% or more this year.  
All eyes should be glued to the growth of M2, which is released around the end of the third week of every month.
Chart #9
Chart #9 compares the growth of the personal consumption deflators for services and durable goods. Of interest is the explosive growth in durable goods prices. 
Chart #10
Chart #10 shows the behavior of the three main components of the PCE deflator since 1995. I chose that date because it marks the debut of China as a major source of cheap durable goods for the world. As the chart shows, all prices are now on the rise, with durables leading the way after decades of falling, and services prices (which are strongly correlated to wage and salary growth) now beginning to accelerate. 
This is the very definition of true inflation: when nearly all prices rise, not just a few.
Chart #11
Chart #12
Finally, Charts #11 and #12 recap the status of swap and credit spreads. They tell us that liquidity is abundant nearly everywhere, and that the outlook for corporate profits is healthy. We are very unlikely to be on the cusp of another recession. That's the good news.
The bad news is that sustained inflation of 7-10% will cause significant problems in the months and years to come. Inflation will be a boon to federal government finances, but it will be the bane of the rest of the economy, because inflation is essentially a hidden tax that all holders of money end up paying the government. Over time that will work to sap the economy of its energy, resulting in slower economic growth. 
inflation
monetary
policy
money supply
interest rates
fed
monetary policy
A Market Green Light or No?
Was "selling the rumor" responsible for the recent weakness? … how are traders sizing up Wednesday's Fed release? … what's important in today's…
Was "selling the rumor" responsible for the recent weakness? … how are traders sizing up Wednesday's Fed release? … what's important in today's market
Wall Street traders often front-run major events that are likely to move the markets.
It's the old adage of "buy the rumor, sell the news" (though in reverse).
Is that what's been happening with the market weakness over the last few weeks? Have traders been bailing on stocks based on the rumor of what the Fed will do, preparing to buy back stocks after the fact?
Our technical experts, John Jagerson and Wade Hansen of Strategic Trader believe that's what's been happening.
From their Wednesday update:
Traders like to be ahead of the curve by both buying before the news is confirmed and then taking their profits off the table once the news is official.
The opposite phenomenon frequently occurs as well; traders sell their stocks before the news is confirmed and then buy back into their previous positions once the news is official.
While there isn't an old saying that goes, "Sell the rumor; buy the news," we think that is what has been happening in the stock market.
Traders have been worried for the past two weeks that the Federal Open Market Committee (FOMC) might signal the following things in today's Monetary Policy statement:
More than four rate hikes this year…
An individual rate hike larger than a 0.25%…
An accelerated tapering of its bond-purchase program…
And a dramatic reduction of its $9-trillion balance sheet this year.
This worry has caused traders to sell into the rumor… or the worry, in this case.
As you know, the Federal Reserve released its policy statement on Wednesday.
How did it impact these fears? And what does that mean for a market rebound?
Let's find out.
***Is Wall Street "buying" the news now?
For newer readers, John and Wade are the analysts behind Strategic Trader. This premier trading service combines options, insightful technical and fundamental analysis, and market history to trade the markets, whether they're up, down, or sideways.
In their Wednesday update, they dove into the details of the Fed's policy statement. They identified language that speaks directly to the fears that have been weighing on Wall Street traders.
From the update:
The FOMC just released its statement, and here's what it said:
It will likely start raising rates in March.
"With inflation well above 2 percent and a strong labor market, the Committee expects it will soon be appropriate to raise the target range for the federal funds rate."
It is not planning on more than four rate hikes in 2022, but it's not taking the option off the table.
"In assessing the appropriate stance of monetary policy, the Committee will continue to monitor the implications of incoming information for the economic outlook. The Committee would be prepared to adjust the stance of monetary policy as appropriate if risks emerge that could impede the attainment of the Committee's goals."
It will be accelerating its tapering… slightly.
"The Committee decided to continue to reduce the monthly pace of its net asset purchases, bringing them to an end in early March."
It has no plans to start dramatically reducing its balance sheet.
"The Federal Reserve's ongoing purchases and holdings of securities will continue to foster smooth market functioning and accommodative financial conditions, thereby supporting the flow of credit to households and businesses."
John and Wade sum up by saying they believe that this statement should ease Wall Street's worries.
Now, that doesn't automatically mean these traders will push stocks higher. Rather, it just removes this overhang from the market. But traders are still highly sensitive to economic data and earnings.
***On that note, we're beginning to see a pattern of Wall Street shrugging off strong earnings, focusing on weaker guidance
Take Tesla.
On Wednesday, this market darling reported strong fourth-quarter results that included a record number of vehicle deliveries.
Adjusted earnings came in at $2.52 per share versus the forecast of $2.36 per share. Revenue rose 65% year over year in the quarter, while automotive revenue totaled $15.97 billion, up 71%.
Great quarter, right? Deserving of a nice pop in the share price?
Nope. Wall Street decided to focus on the potential for problems in the months ahead.
Tesla sold off 5% after hours on Wednesday. And the pressure continued yesterday, with the stock ending the day down 12%.
Here's CityIndex explaining why:
Tesla warned its ability to meet its ambitious target to grow deliveries this year will depend on the availability of equipment, maintaining operational efficiency and 'stability in the supply chain'.
It is that last factor that markets fear the most.
Tesla has so far proved to be far more resilient to the supply constraints hampering the global automotive market compared to its rivals, but the company is not immune and warned supply chain issues are 'likely to continue through 2022'.
***It was similar with Netflix's earnings last week
The streaming giant beat on its bottom line and was in-line with revenue expectations. But shares plummeted in after-hours trading based on fears of slowing subscriber growth.
From The New York Times:
Netflix added 8.3 million subscribers in the fourth quarter, raising its worldwide subscriber base to 222 million, but the company said on Thursday that it expected growth to slow in the opening months of 2022.
That news, in the company's earnings release, prompted the stock to drop nearly 20 percent in after-hours trading.
Netflix ended up falling more than 30% over ensuing trading sessions and remains down 26% as I write.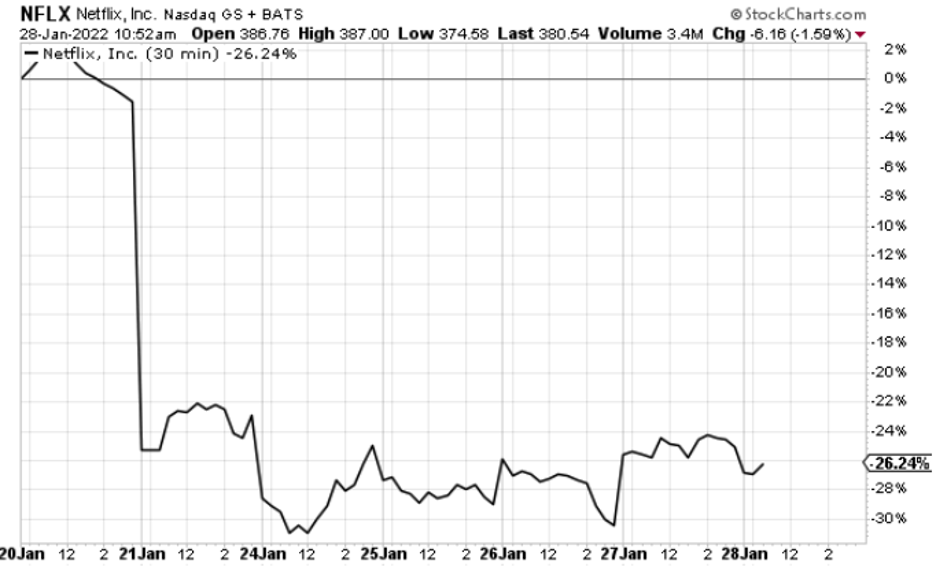 Source: StockCharts.com
Now, compare Tesla and Netflix to Apple, which released earnings yesterday after the bell.
The world's most valuable company smashed its revenue record, also topping earnings of $30 billion for the first time.
Most importantly, CEO Tim Cook said that the supply chain challenges are improving. Though Apple hasn't given formal guidance since the beginning of the pandemic, here were Cook's comments:
What we expect for the March quarter is solid year-over-year revenue growth.
And we expect supply constraints in the March quarter to be less than they were in the December quarter.
Bottom-line, Apple's growth story remains intact. So, its share price is benefitting, up 6% as I write.
This all points toward a reality of today's market…
What matters now is growth.
Can a company continue to grow despite inflation, a rising rate environment, and the threat of a slowing economy?
If so, Wall Street will reward it. If not, watch out.
***Looking at growth on a macro level, we received encouraging GDP news yesterday
Gross Domestic Product grew at a 6.9% annualized pace in the fourth quarter. That's much higher than the 5.5% estimate.
Plus, consumer spending, which makes up more than two-thirds of GDP, climbed 3.3% for the quarter.
So, there are positives here (despite today's massive inflation number…but that's no surprise anymore).
Just make sure any trade you're considering is similarly rooted in fundamental strength – which means growth.
Returning to John and Wade, they believe some short-term bullish trades are setting up.
They're not pulling the trigger yet. Instead, they're giving the market a few more days to digest recent news. But they're feeling cautiously bullish.
I'll give them the final word:
What matters most is not whether the Fed will raise the overnight rate in March and then again in the second quarter – traders are already pricing that in. What is important is whether the underlying fundamentals are still positive…
We don't want to fall into the trap of ignoring the bad news in favor of the good, which is why we are recommending patience before adding more risk to the portfolio.
However, it's essential to be aware of the solid prospects the market still has in the near term to rally and provide easy profits.
So, for now, we don't recommend making any changes to our trades. Still, we think the likelihood of new opportunities and some profitable exits over the next few days is high.
Have a good evening,
Jeff Remsburg
The post A Market Green Light or No? appeared first on InvestorPlace.
inflation
monetary
markets
reserve
policy
fed
monetary policy