Lira Craters 3% After Erdogan Vow To Keep Battling Interest Rates "To The End"
Lira Craters 3% After Erdogan Vow To Keep Battling Interest Rates "To The End"
The Turkish lira cemented its status as the worst performing…
Lira Craters 3% After Erdogan Vow To Keep Battling Interest Rates "To The End"
The Turkish lira cemented its status as the worst performing major of the year, plummeting to new record lows on Wednesday a day before the central bank is expected to slash rates further despite soaring inflation after Turkish President Tayyip Erdogan said he will continue his battle against interest rates "to the end."
In comments that chopped the currency's value by as much as 3%, pushing the USDTRY to a fresh record of 10.6364, Erdogan said he would lift the interest rate burden from people – i.e., he would force the "independent" central bank to keep cutting rates or else he will just fire the country's top banker again and replace him with an even more docile puppet – and urged businesses to invest, hire and raise exports.
Foreign investors, having given Turkey the benefit of the doubt for much of the past decade, are finally fleeing the country, saying that Erdogan – who has long described himself as an enemy of interest rates – has swayed monetary policy too far with his frequent calls for stimulus and his rapid overhaul of the central bank's leadership.
A day before a central bank policy meeting, at which it is expected to cut rates by another 100bps, the president repeated his unorthodox view that higher rates were the cause of inflation and questioned why some of our "friends" defended tight policy.
"We will lift this scourge of interest rates from people's backs. We certainly cannot allow our people to be crushed by interest rates," he told lawmakers from his ruling conservative AK Party in parliament.
"I cannot and will not stand on this path with those who defend interest rates," Erdogan said, in the process sending the lira crashing to a new all-time low of 10.63, adding to steep losses after what analysts have called premature and risky monetary easing. The currency later rebounded a bit but is down 30% so far this year.
The central bank has bucked expectations and cut its policy rate by 300 basis points since September, even as inflation climbed to near 20%, delivering the stimulus long sought by Erdogan.
Taking a page out of the Fed and BOE book, the Turkish central bank has stubbornly claimed that price pressures are temporary; it is expected to cut rates by another 100 basis points to 15% on Thursday, despite inflation topping 20%.
Erdogan's latest outburst is hardly new: in the past he has aggressively commented on monetary policy ahead of central bank meetings, often moving markets. The lira has lost 64% of its value since the end of 2017 in part due to tattered central bank credibility.  As he left parliament in Ankara, Erdogan said the central bank would decide on rates "independently" when its monetary policy committee meets at 1100 GMT on Thursday.
In Touch Capital Markets senior FX analyst Piotr Matys said cutting rates on Thursday would be too risky with the lira under pressure, and he predicted no policy change, although he will most likely be wrong.
"In order to stabilize the lira, the bank would have to reverse those 300-basis-point cuts since September but I think that the bar for it to make a U-turn is still set fairly high," he said, operating under the assumption that Erdogan cares about lira stability when clearly that is no longer the case.
"Tomorrow's meeting could prove the most important for (Central Bank Governor Sahap) Kavcioglu. Allowing the lira to fall at such a rapid pace will cause serious damage to the Turkish economy," Matys added. Ironically, that may be just what Erdogan wants.
The lira's depreciation stokes prices via Turkey's heavy imports, and also raises default risks for companies with foreign currency debt. The depreciation combined with inflation has meanwhile eaten into Turks' earnings.
Erdogan, who appointed Kavcioglu in March, also pulled his best Federal Reserve impression and questioned why business people did not take out loans and invest in risk assets as rates were lowered in the last few months.
"Then they get together (and) talk about high interest rates," he said, referring to the main business group TUSIAD and others.
"What type of people are you? If you are a businessman you are on the side of investment, so here are you go: loans with low interest," Erdogan said, adding he expected them to raise investment, employment, exports and production.
Tyler Durden
Wed, 11/17/2021 – 09:49
inflation
monetary
markets
reserve
policy
interest rates
fed
central bank
monetary policy
Why Omicron Is Exactly What Digital World Acquisition Needed
Easily one of the most controversial initial public offerings of 2021, the intended merger between Digital World Acquisition Corp (NASDAQ:DWAC) and Trump…
Easily one of the most controversial initial public offerings of 2021, the intended merger between Digital World Acquisition Corp (NASDAQ:DWAC) and Trump Media & Technology Group has generated nothing but buzz. Personally, I don't care about the political implications of DWAC stock. That people want to read opinion pieces about it is what gets me going.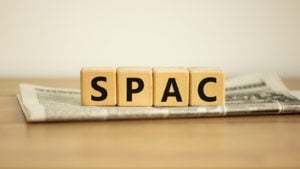 Source: Dmitry Demidovich/ShutterStock.com
However, if you did want to integrate DWAC stock into your portfolio, the attention surrounding the underlying special purpose acquisition company – which will basically bring the Truth Social platform to the public investing domain – is a clear asset. For one thing, when everybody's a day trader, there's no such thing as bad publicity.
Second, while the eyeballs on DWAC stock are not all friendly, public momentum appears to have shifted decisively toward right-leaning ideologies or perspectives. As the Associated Press pointed out, millions of Americans are openly insulting President Joe Biden through a not-so-secret code phrase.
To be fair, passionate public outcry is nothing new regarding presidential administrations. What makes this round different, though, is the novel coronavirus pandemic. Long story short, government mandates to mitigate the spread of Covid-19 fell on increasingly distant (and sometimes confrontational) ears.
As I mentioned in my interview with CGTN America, retail revenge has been a powerful force, not just for the economy but also societally as well. For instance, the desire to buy Halloween products in July and August indicated that people are ready to reclaim their lives.
However, this reclamation might take a backseat due to the omicron coronavirus variant, first detected in southern Africa. So far, the World Health Organization labels it a variant of concern. But experts fear it could cause havoc.
While that's bad news near term for DWAC stock, it could be the longer-term prescription the doctor ordered.
DWAC Stock Is in Prime Position to Troll
Many years ago, I mentioned that shares of this one particular company had been trending negatively since its first closing price. However, a random internet commenter criticized my lack of research, noting that the IPO price was much lower.
Well, of course the two prices are different! We're talking apples and oranges. Yet by the time a clarification that the commenter misunderstood my words could be issued, the damage was done. The hive mentality of the internet took over, with many others chiming in on this factual "inaccuracy."
Unfortunately under such an ecosystem, facts don't matter as much as what people perceive to be facts. Indeed, first closing price and IPO price sound similar, which is where the commenter above got tripped up. This is another way of saying that in football (and in other sports), it's hard to play defense.
But when you're on offense, why, you can troll the heck out of the opposition. That's why the omicron variant is a fortuitous tailwind for DWAC stock. It adds yet another point of criticism against the Biden administration, which is reeling from a series of disastrous events.
The tumultuous pullout from Afghanistan. Soaring energy prices. Burgeoning inflation. Worsening geopolitical relations. And now we have the omicron variant, which might necessitate government mandates if experts' worst fears are realized. With mask mandates and vaccination protocols already deeply unpopular, the potentially worsening pandemic will only pour gasoline on the forest fire.
About the only people that are smiling are possibly stakeholders of DWAC stock. The more unrest that we see in our society and the rest of the world, the more critics can blame Biden – even if he's not necessarily at fault.
Again, the truth doesn't matter, only what sounds like it can be true.
TMTG Feeds the Reptilian Brain
To be clear about the above – along with any of my prior mentions about DWAC stock – I'm not necessarily supporting those who will join and participate in Truth Social, the anti-big tech of social media platforms. Frankly, I'm exhausted with politics. What people will do to each other for the exclusive entertainment of the global aristocracy is mindboggling.
My point is that DWAC stock will probably be successful in my opinion because it caters to base-level needs. There's a reason why football is the most popular sport in America. The reptilian part of our brain enjoys watching combat sports.
And that's exactly what the underlying platform of DWAC stock is, the combat sport of internet dialogue. Like throwing scantily clad women to sell, well, pretty much anything, Truth Social is crude and crass. But most importantly, it works. And that's really the bottom line.
On the date of publication, Josh Enomoto did not have (either directly or indirectly) any positions in the securities mentioned in this article. The opinions expressed in this article are those of the writer, subject to the InvestorPlace.com Publishing Guidelines.
A former senior business analyst for Sony Electronics, Josh Enomoto has helped broker major contracts with Fortune Global 500 companies. Over the past several years, he has delivered unique, critical insights for the investment markets, as well as various other industries including legal, construction management, and healthcare.
More From InvestorPlace
The post Why Omicron Is Exactly What Digital World Acquisition Needed appeared first on InvestorPlace.
Buy Amazon Before It Gets More Expensive
Amazon (NASDAQ:AMZN) stock looks well positioned to have a great year in 2022.
Source: Eric Broder Van Dyke / Shutterstock.com
While the Seattle-based…
Amazon (NASDAQ:AMZN) stock looks well positioned to have a great year in 2022.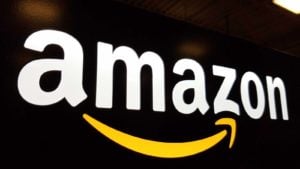 Source: Eric Broder Van Dyke / Shutterstock.com
While the Seattle-based online retail colossus has trailed other mega-cap technology stocks throughout this year and underperformed the broader stock market, that poor performance is expected to end in the New Year with AMZN stock poised for a big run higher.
In fact, Goldman Sachs just named Amazon its top technology stock for 2022, saying that the company's growth trajectory should accelerate throughout the next year as supply chains improve, inflation eases, and labor pressures subside.
Goldman's endorsement is just the latest in a series of bullish reports on the near-term prospects for Amazon stock.
Bullish Outlook
In a note to clients, Goldman Sachs analyst Eric Sheridan wrote that Amazon should benefit in coming months from resurgent growth in a range of markets such as e-commerce, cloud computing and advertising. "We see Amazon as a top pick on a 12-month view with an increasingly positive skew in its risk/reward after a pronounced period (16+ months) of share underperformance," Sheridan wrote.
The report from Goldman Sachs was welcome news to Amazon shareholders who have had to watch as the company's stock largely traded sideways throughout the past year.
Amazon's shares have gained only about 10% in 2021 as it grappled with rising labor costs, high inflation and global supply chain disruptions. AMZN stock has been the worst-performing of the so called "FAANG" stocks that also includes Google parent company Alphabet (NASDAQ:GOOG, NASDAQ:GOOGL), Apple (NASDAQ:AAPL), Meta Platforms (NASDAQ:FB) and Netflix (NASDAQ:NFLX). Amazon's share price has also trailed the benchmark S&P 500 index, which is up 25% year to date. Goldman Sachs' current $4,100 price target on Amazon stock implies a potential gain of 15% from its current price.
Goldman isn't alone in its positive outlook for AMZN stock. Among the 41 professional analysts who cover Amazon, every one of them has a "buy" rating on the company's stock with a median price target of $4,000, which would be 12% higher than where the share price sits currently. The high estimate on the stock is $5,000.
Regaining Momentum
The fact that Amazon's stock is up at all this year is a bit surprising considering that the company missed Wall Street expectations in its last two quarters and provided weak forward guidance for the current fourth quarter when the company typically gets a boost from holiday shopping and Black Friday/Cyber Monday sales events. Amazon's third quarter earnings per share (EPS) came in at $6.12 compared to $8.92 per share that had been expected. The company's Q3 revenue totaled $110.81 billion versus $111.6 billion that had been forecast.
For the fourth quarter, Amazon forecast sales between $130 billion and $140 billion, representing growth of between 4% and 12%. Analysts surveyed by FactSet had expected Q4 revenue to rise 13% year-over-year to $142.1 billion. Yet despite the subpar quarterly results and gloomy forward guidance, AMZN stock only fell about 4% initially on the report before quickly recovering.
Since the beginning of October, Amazon's share price has actually gained 12%. Compare this result to other major companies such as Disney (NYSE:DIS) and Roku (NASDAQ:ROKU) whose stocks have been crushed like tin cans after delivering disappointing earnings results.
That AMZN stock has remained resilient is a testament to both its market leading position and the faith investors have in the company to turn things around in short order. Key to Amazon regaining its momentum will be its ongoing diversification. While online retail sales continue to provide the bulk of the company's revenue, it is also growing other business segments such as cloud computing, where third quarter revenue from Amazon Web Services rose 36% year-over-year, and its advertising business, which saw a Q3 annualized gain of 70%.
Building on these other business segments will only strengthen Amazon and help the company fulfill its own projections of earnings per share growth of 36% annually over the next five years.
Buy AMZN Stock Before It Gets More Expensive
Amazon has been a laggard over the last 11 months compared to its peers. But all indications are that the company and its stock are set up for a big reversal in coming months. As such, investors should view Amazon stock as being on sale right now and should take a position before it becomes more expensive to do so.
With positive sentiment and favorable economic conditions supporting it, as well as a competent management team and increasing diversification of its operations, Amazon is in a strong position to outperform in the year ahead. Investors looking for a reliable bet in 2022 should consider the e-commerce giant.
AMZN stock is a buy.
On the date of publication, Joel Baglole held long positions in GOOGL and DIS. The opinions expressed in this article are those of the writer, subject to the InvestorPlace.com Publishing Guidelines.
More From InvestorPlace
The post Buy Amazon Before It Gets More Expensive appeared first on InvestorPlace.
Worried About Omicron? Do This Immediately
Just when the world thought it was putting the pandemic nightmare in the rearview mirror, Covid-19 decided to strike back with a worrisome new coronavirus…
Just when the world thought it was putting the pandemic nightmare in the rearview mirror, Covid-19 decided to strike back with a worrisome new coronavirus variant that spreads like wildfire and may evade current vaccines.
Source: Shutterstock
Dubbed "omicron," the new variant emerged in South Africa over the past few weeks and was identified late last Thursday – on Thanksgiving, of all days. Since then, it has been verified across the globe, prompting many countries to halt travel to and from South Africa and its neighboring countries. Some countries – including Japan and Morocco – have stopped all international travel altogether.
All of this caused the stock market to crash last Friday, and while stocks clawed back some gains yesterday, they remain well-off their pre-omicron levels.
The big worry has to do with the biological profile of omicron.
Unlike previous variants, the omicron variant of Covid-19 includes multiple mutations in what is known as the spike protein – the specific protein of the virus that attacks human cells. Today's Covid-19 vaccines are designed to attack the spike protein, and that's precisely the problem. Because the spike protein in previous variants has been largely similar, our vaccines have adequately worked to protect against all variants.
That may not prove true with omicron…
So the million-dollar question is whether omicron evades our vaccines, and we may not know the answer for another few weeks. But most scientists believe that our vaccines will, at the very least, prove much less effective in preventing the spread of omicron. If so, then scientists will have to develop a new vaccine, distribute that new vaccine, and the world may be due for another spat of sporadic travel restrictions and lockdowns over the next few months.
That's the fear that caused Wall Street to freak out last Friday.
Such fears were eased yesterday, however, as reports rolled in from South Africa that omicron cases have been very mild to-date, underscoring the notion that while this new coronavirus variant may be more contagious than previous variants, it may simultaneously also be less severe.
As a result, stocks rebounded strongly yesterday.
Amid all this volatility, I don't blame you for asking the question: What should I do?
Should you sell everything because omicron is Covid 2.0? Or should you aggressively buy the dip because omicron fears are overblown?
The answer is some blend of the two extremes. Here's how I see it:
Omicron will likely evade vaccine efficacy, and as such, cause a quasi-aggressive policy response from governments across the globe. Those responses will likely include mobility restrictions, quarantine periods, and potentially even moderate lockdowns. That will negatively impact economic activity over the next few months.
However, such measures won't last more than a few weeks, or months, and they will be met with notable consumer resistance in some countries. Therefore, this is not a return to March 2020 – but rather, a temporary return to March 2021, when pretty much everything was open but consumers were a bit more cautious.
That's all.
The net effect will be a temporary and very minor economic slowdown in the fourth quarter of 2021, followed by a resumption of the global economic recovery in early 2022.
So… back to the big question… assuming all of that to be true, what should you do as an investor?
Well, you could try to "play the noise" and invest in pandemic favorites like Peloton (NASDAQ:PTON) and Zoom (NASDAQ:ZM) in the fourth quarter, before selling those in Q1 and piling back into cyclical stocks tied to the economic recovery.
Doing that may score you 10% or 20% over the next few months.
Or, you could "ignore the noise," and invest in secular growth stocks that will reshape the world over the next few years, regardless of how omicron impacts the economy in the near-term.
Doing that may score you 500% or 1,000% returns over the next few years.
Which one sounds better to you? Netting 20% over the next few months and constantly worrying about the day-to-day gyrations of an unpredictable virus? Or scoring 10X returns over the next few years and not losing any sleep over omicron?
We like the sound of the latter, which is why amid today's omicron-driven volatility on Wall Street, we're doing one thing and one thing only: looking for 10X opportunities in disruptive technology stocks.
We believe the biggest opportunities can be found in the electric vehicle sector, as EVs are shaping up to take over the world.
Specifically, we are very bullish on one promising EV battery breakthrough that is emerging right now; which we believe could be the key to pushing the multi-trillion-dollar EV Revolution into the mainstream.
And, believe it or not, at the heart of this battery breakthrough is a single $3 stock that could be Wall Street's biggest "hidden gem."
To learn more about that small stock – and how to score huge gains in the stock market while everyone else is worrying about Covid-19 – click here.
On the date of publication, Luke Lango did not have (either directly or indirectly) any positions in the securities mentioned in this article.
The post Worried About Omicron? Do This Immediately appeared first on InvestorPlace.