TSX sinks, loonie dips as Bank of Canada leaves interest rate unchanged
Canada s main stock sank on Wednesday September 8 amid concerns after the Bank of Canada hinted at risks and left interest rates undisturbed at…
Canada's main stock sank on Wednesday, September 8, amid concerns after the Bank of Canada hinted at "risks" and left interest rates undisturbed at 0.25 per cent.
The S&P/TSX composite index traded in red for the second consecutive day and dipped by 64.84 points or 0.31% to 20,741.79.
The negative close was mainly triggered by the weakness in the energy, base metals, information technology and healthcare sectors. However, the losses were largely offset by strength in the utilities, industrials and telecom stocks.
1-Year Price Chart (as on September 08, 2021). Analysis by Kalkine Group
Active Volume
BCE Inc., Bombardier Inc. and Suncor Energy Inc. were among the most active stocks on the TSX on Wednesday from the volume standpoint.
Movers and Laggards
Wall Street Update
Following a mixed performance in the previous session, the US main averages all closed the day in negative territory on Wednesday. Wall Street's weakness reflected fears about the delta variant's fast spread, which may stifle the global economic recovery.
The Dow Jones Industrial Average fell 68.93 points or 0.2% to 35,031.07, the S&P 500 fell 5.96 points or 0.1% to 4,514.07 and the Nasdaq fell 87.69 points or 0.6% to 15,286.64.
Commodity Update
Gold again traded lower at US$ 1,793.50/oz, down 0.28%.
Brent oil rallied to US$ 72.60/bbl, up 1.27%, while Crude oil traded at US$ 69.30/bbl, up by 1.39%.
Currency News
The Canadian Dollar slid against the US Dollar for the third-straight session on Wednesday, while USD/CAD closed at 1.2689, up 0.33%.
The US Dollar continued to gain momentum for the second trading session against the basket of major currencies on Wednesday and closed at 92.71, up 0.21%.
Money Market
The US 10-year bond yield has remained volatile in the recent past. It lost 2.96% on Wednesday and ended at 1.336.
The Canada 10-year bond yield fell 1.87% and closed in red at 1.209.
dollar
gold
commodity
metals
interest rates
us dollar
MiB: Campbell Harvey on DeFi
    This week, we speak with Duke University finance professor Campbell Harvey. Since 2014, his Fuqua School of Business courses have included "Innovation…
This week, we speak with Duke University finance professor Campbell Harvey. Since 2014, his Fuqua School of Business courses have included "Innovation and Cryptoventures" and "Blockchain Business Models." Dr. Harvey is also a research associate at NBER and a partner and senior adviser at Research Affiliates LLC, which oversees over $180 billion in client funds. He co-wrote the recent book "DeFi and the Future of Finance."
He explains how the costs of centralized financial transactions have not fallen in 150 years as the middlemen aka large financial institutions have all of the power and no incentive to reduce costs. Credit cards charge merchants about 3%, a fee that has been pretty standard for a century. DeFi presents an opportunity to lower financial transaction costs by removing the middleman.
He also explains why DeFi can be a solution for so many unbanked people around the world. Tokens that are backed by US dollars might be the future of banking globally. People in high inflation regions might abandon the local currency in favor of something more stable.
We discuss how he first began teaching students about Crypto, gifting then each $10 of Bitcoin at the start of the semester which they were supposed to return at the end of the term. The idea was to force the students to learn about coin wallets, crypto transactions, and virtual currencies. The students that forgot to return the bitcoin have been emailing Prof Harvey to return the $10 in BITC, only now it has grown to $4,000 in bitcoin; they donate the proceeds to the university's endowment.
A list of his favorite books is here; A transcript of our conversation is available here Monday.
You can stream and download our full conversation, including the podcast extras on iTunes, Spotify, Stitcher, Google, Bloomberg, and Acast. All of our earlier podcasts on your favorite pod hosts can be found here.
Be sure to check out our Masters in Business next week with Hubert Joly, former Chairman Chief Executive Officer of Best Buy.  He has been named a Top 100 CEOs by Harvard Business Review, top 30 CEOs by Barron's top and 10 CEOs in the U.S. by Glassdoor. He is the author of a new book "The Heart of Business: Leadership Principles for the Next Era of Capitalism."
DeFi and the Future of Finance by Campbell R. Harvey, Ashwin Ramachandran, Joey Santoro

James Joyce Collection: Early Works: A Portrait of the Artist as a Young Man, Dubliners, Chamber Music, Exiles by James Joyce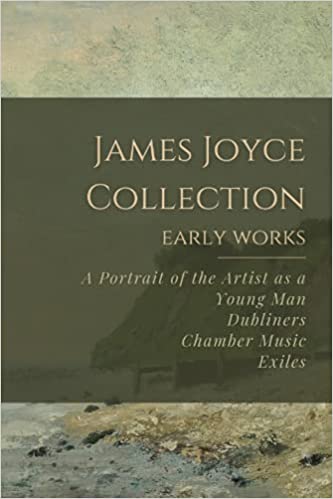 Ulysses by James Joyce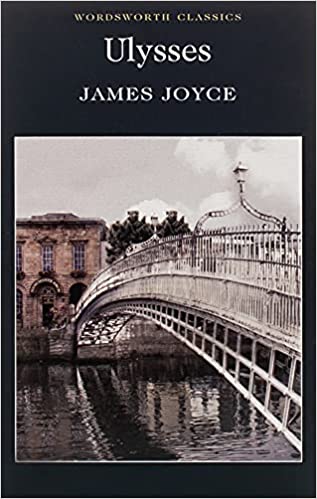 Dubliners by James Joyce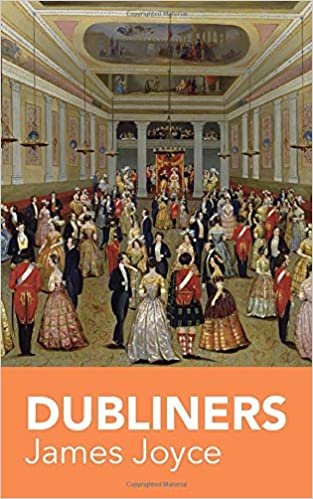 Noise: A Flaw in Human Judgment by Daniel Kahneman, Olivier Sibony, Cass Sunstein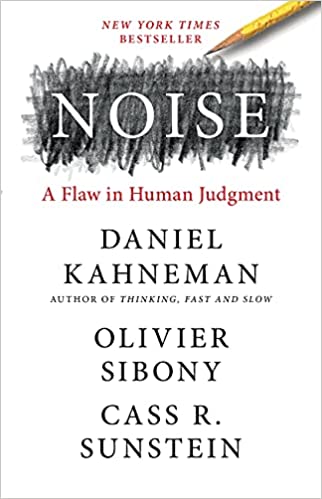 The Golden Bough: A Study of Magic and Religion by James George Frazer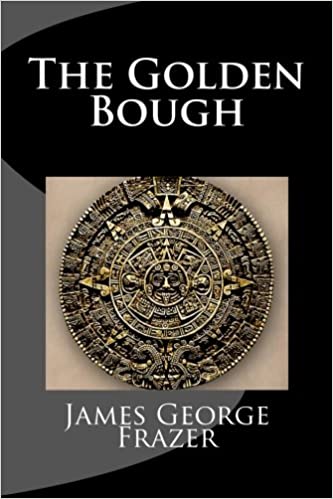 The post MiB: Campbell Harvey on DeFi appeared first on The Big Picture.
inflation
UK Gas Crisis Stuns Poultry Slaughterhouses, May Trigger Higher Chicken Prices
UK Gas Crisis Stuns Poultry Slaughterhouses, May Trigger Higher Chicken Prices
Soaring natural gas prices across the UK have disrupted companies…
UK Gas Crisis Stuns Poultry Slaughterhouses, May Trigger Higher Chicken Prices
Soaring natural gas prices across the UK have disrupted companies from operating. The latest is slaughterhouses that use carbon dioxide, a byproduct of fertilizer derived from natural gas. 
Richard Griffiths, chief executive officer of the British Poultry Council, told Bloomberg surging natural gas prices is a massive blow for poultry companies, which frequently use a byproduct of fertilizer production -- carbon dioxide -- to incapacitate birds at slaughterhouses.
CO2 supplies are incredibly tight, Griffiths said, adding that any further shortages could create massive headwinds for the industry and hinder chicken production. Already, weekly chicken output has dropped 5-10%, and Christmas turkey production could drop by a fifth. 
The unintended consequences of natural gas shortages are the effects on the food industry and how it may result in rising meat prices if slaughterhouse output continues to decline. 
On Thursday, we outlined how CF Industries Holdings' fertilizer plants, one in Billingham and another in Ince, suspended operations "due to high natural gas prices." 
"I would expect it to be having impacts very quickly," Griffiths said by phone. "At the moment, we've got all the Brexit effects, including labor shortages, all the Covid add-ons. And now, we're seeing these supply-chain problems emerge at a time when we really don't need it." 
Energy inflation could be a company's worse nightmare in the UK -- prices for the fuel have already doubled this year, while power costs are on a record-breaking run thanks to the lack of renewable energy output. 
More companies could be impacted by soaring natural gas prices and elevated electricity prices. This problem isn't likely to fade anytime soon as gas inventories remain low ahead of the winter season. 
All of this is feeding into inflation across the continent. European Central Bank President Christine Lagarde recently said energy markets are a significant driver in higher inflation. To solve this, Germany has to certify Russia's Nord Stream 2 to begin receiving shipments - but as we recently noted, that could take months and may suggest European inventories won't be resupplied in time for winter. 
Tyler Durden
Sat, 09/18/2021 - 07:35
inflation
markets
central bank
US stocks close in a sea of red as tax hike fears grow
US stocks closed the week in a sea of red on Friday September 17 after technology shares led the broad losses across segments and tax hike fears dragged…
US stocks closed the week in a sea of red on Friday, September 17, after technology shares led the broad losses across segments and tax hike fears dragged the benchmark indices down.
The S&P 500 fell 0.91% to 4,432.99. The Dow Jones fell 0.48% to 34,584.88. The NASDAQ Composite Index declined 0.91% to 15,043.97, and the small-cap Russell 2000 was up 0.18% to 2,236.87.
Markets have been volatile this week amid mixed global cues. Loses in the Asian markets over worries of slow economic recovery and recent geopolitical developments weighed on investors' minds. The tech-savvy Nasdaq declined the most.
In addition, the recent retail sales and unemployment data offered mixed signals about the US economy. While retails sales were up in August, jobless benefits claims rose noticeably last week.
Meanwhile, lawmakers were considering a proposal to hike corporate tax. The news could be worrisome for some investors as a tax hike may eat into the companies' profits. Democrats are seeking to increase the corporate tax from the current 21% to 26.5%.
Investors will now eagerly wait for the Fed's monthly meeting next week. The central bank officials are expected to discuss the latest economic data as they continue with the stimulus tapering talks.
All the S&P 500 stock segments stayed in the negative territory. Technology and communications services stocks were the biggest losers, pushing the index down. Stocks of vaccine manufacturers Moderna, Inc. (MRNA) and Pfizer Inc. (PFE) plunged 3.57% and 1.34%, respectively.
Invesco Ltd. (IVZ) stock rose 5.71% after reports that it is in talks to merge with the asset management unit of State Street Corporation (STT). STT stock declined 2.47% in intraday trading.
SmileDirectClub, Inc. (SDC) shares surged 12.92% after the stock was discussed on social media.
AbCellera Biologics Inc. (ABCL) stock rose 2.53%, a day after the US Food and Drug Administration extended the emergency use authorization for its covid drug Bamlanivimab.
In technology stocks, Apple Inc. (AAPL) fell 1.94%, Microsoft Corporation (MSFT) fell 1.65%, and ASML Holdings N.V. (ASML) declined 3.18%. Adobe Inc. (ADBE) and Cisco Systems, Inc. (CSCO) fell 1.75% and 1.19%, respectively.
In communication stocks, Alphabet Inc. (GOOG) fell 2.08%, Facebook, Inc. (FB) declined 2.96%, and T-Mobile US, Inc. (TMUS) declined 1.19%. In addition, Sea Limited (SE) dropped 1.23%, and Snap Inc. (SNAP) advanced 3.08%.
In the material sector, BHP Group (BHP) fell 4.46%, Rio Tinto Group (RIO) fell 3.02%, and Vale S.A. (VALE) fell 2.21%. Ecolab Inc. (ECL) and Freeport-McMoRan Inc. declined 2.01% and 4.10%.
Also Read: Check these 5 oil and gas stocks with high price-to-earnings ratio
Copyright ©Kalkine Media 2021
Also Read: ASAN, FORG, & DATS stocks shine on higher demand hopes
Top Gainers
Top performers on S&P 500 included Thermo Fisher Scientific Inc (6.49%), Invesco Ltd (5.46%), Centene Corp (4.95%), Diamondback Energy Inc (3.18%). On NASDAQ, top performers were Corvus Pharmaceuticals Inc (135.40%), Helbiz Inc (96.56%), Priority Technology Holdings Inc (47.23%), Innate Pharma SA (40.87%). On Dow Jones, Amgen Inc (0.93%), UnitedHealth Group Inc (0.80%), American Express Co (0.79%), Procter & Gamble Co (0.16%) were the leaders.
Top Losers
Top laggards on S&P 500 included Unum Group (-6.04%), International Flavors & Fragrances Inc (-5.53%), Copart Inc (-5.46%), Nucor Corp (-4.49%). On NASDAQ, Protagonist Therapeutics Inc (-62.00%), TCR2 Therapeutics Inc (-36.45%), Eliem Therapeutics Inc (-21.92%), Janux Therapeutics Inc (-20.26%). On Dow Jones, Dow Inc (-2.89%), Caterpillar Inc (-1.89%), Apple Inc (-1.83%), Microsoft Corp (-1.75%) were the laggards.
Volume Movers
Top volume movers were Bank of America Corp (43.29M), Nov Inc (41.49M), Apple Inc (40.72M), AT&T Inc (38.62M), Oracle Corp (37.24M), Lucid Group Inc (39.05M), Match Group Inc (36.06M), SoFi Technologies Inc (33.81M), Tellurian Inc (28.37M), Corvus Pharmaceuticals Inc (26.47M).
Also Read: Top five mid-cap retail stocks with more than 100% YTD gain
Futures & Commodities
Gold futures were down 0.22% to US$1,752.85 per ounce. Silver decreased by 1.87% to US$22.367 per ounce, while copper fell 1.15% to US$4.2322.
Brent oil futures decreased by 0.45% to US$75.33 per barrel and WTI crude was down 0.81% to US$71.97.
Bond Market
The 30-year Treasury bond yields was up 1.13% to 1.902, while the 10-year bond yields rose 2.43% to 1.363.
US Dollar Futures Index increased by 0.33% to US$93.227.
dollar
gold
silver
commodities
markets
fed
central bank
us dollar