Venture Capital Money Everywhere
    Venture Capital keeps coming up a lot, lately. My theory: There is so much capital sloshing through the system + new technology showing up everywhere…
Venture Capital keeps coming up a lot, lately.
My theory: There is so much capital sloshing through the system + new technology showing up everywhere + exciting new start-ups getting funded via friends & family; add to that so many exits from post-GFC investments = even more capital. That is before you consider the entire blockchain/crypto ecosystem mainstreaming, and you have a recipe for VC everywhere.
This is not a new insight but a theme that keeps recurring,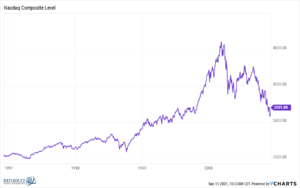 Before you leap to say "Late Cycle!," a reminder: It was late-cycle in 1996,1irrational exuberance was in the equity markets and even then you might have noticed VC discussions everywhere. Tech magazines were ubiquitous: Wired,    If you tapped out of the public equity markets in 1996, you left quite a few shekels on the table.
Venture funding can be transformative, creating brand new industries and disrupting existing ones. New innovative ideas get funded, and the overall wealth and quality of life of entire societies can be improved. Yet too much capital can distort valuations, reduce expected returns, and foment bubbles.
The challenge of all this capital is recognizing these conflicting ideas can be true simultaneously.
Many of the most successful VCs of the last millennia have not had staying power two decades later; it is not that they have not done poorly, but rather, they have not been putting up the eye-popping returns they did in the 80s + 90s. Perhaps it is because of all of that competition: too much capital chasing many of the same deals, as the Silicon Valley space has simply become more efficient.
This matters because identifying inefficiencies — both in public and private markets — is where those outsized returns come from. Perhaps this means VCs need to begin looking outside of the traditional locations, sectors, founders, and schools for new start-ups to invest in.
Some other random thoughts on venture investing:
• Consider the risk reward tradeoffs of different places to put monety to work in venture: Seed, A round, (B C D), latye stage, pre-IPO, Public, Take Private. Each stage offers something very different.

• A new book by Sebastian Mallaby (2017 MiB) is out in January, and it looks to be a winter must-read: The Power Law: Venture Capital and the Making of the New Future.

• Investors sometimes forget that risk and reward are two sides of the same coin: If you want those outside returns, you must assume greater risk — meaning youre expected returns might not be met; you could underpeform the benchmark or actually lose money. This is an iron law of investing that gets overlookedf all too often.

• A very interesting Twitter thread on investing in startups: QED Investors.

• Another good discussion about power laws in start ups and seed stage funding:  What AngelList Data Says About Power-Law Returns In Venture Capital;

• Great summation about the philosophy of one of the most influential VCs of the 21st century: 12 Things I Learned From Marc Andreessen. A16Z is reinventing VC in their own image; we share a similar philosophy about media and content with them.

• The BAML research report on "Thematic Investing" is worth checking out.
I expect the VC space will continue to attract more capital, even if it works against overall returns.
Previously:
MIB: The Venture Capitalists
A World Awash In Capital (August 9, 2021).
Start Ups Behaving Badly (February 13, 2020)
Softbank's Vision Fund is Just Too Damned Big (September 30, 2019)
____________
1.  December 5, 1996:
"Clearly, sustained low inflation implies less uncertainty about the future, and lower risk premiums imply higher prices of stocks and other earning assets. We can see that in the inverse relationship exhibited by price/earnings ratios and the rate of inflation in the past. But how do we know when irrational exuberance has unduly escalated asset values, which then become subject to unexpected and prolonged contractions as they have in Japan over the past decade? And how do we factor that assessment into monetary policy?"
–Remarks by Chairman Alan Greenspan At the Annual Dinner and Francis Boyer Lecture of The American Enterprise Institute for Public Policy Research, Washington, D.C.
The post Venture Capital Money Everywhere appeared first on The Big Picture.
inflation
monetary
markets
policy
monetary policy
iron
Pros Increased 'Crash' Protection As Reflexive Vol-Sellers Rescued Stocks Yesterday
Pros Increased 'Crash' Protection As Reflexive Vol-Sellers Rescued Stocks Yesterday
A dramatic rebound in stocks – off the S&P's 100DMA…
Pros Increased 'Crash' Protection As Reflexive Vol-Sellers Rescued Stocks Yesterday
A dramatic rebound in stocks - off the S&P's 100DMA - has prompted many commission-rakers and asset-gatherers today to call the end of the Evergrande event and signal the all-clear to new highs.
So what happened? What changed?
Nomura's Charlie McElligott explains that there is simply no way to overstate the power of the "reflexive vol sellers" into another spike, as this "sell the rip (in vol)" = "buy the dip (in stocks)," particularly as it related Put sellers either directionally shorting "rich" vols yday…and "long sellers" who monetized their downside hedges by the close (a lot of that being 1d SPY Puts from Retail "day traders" which doesn't show in OI), creating $Delta to buy and again self-fulfilling yet another "turnaround Tuesday"
Critically, that Delta buying in the late day was hugely important then in reducing the absolute $ of systematic deleveraging "accelerant" flows, because only closing down -170bps in SPX then meant a much more manageable -$24.7B of Vol Control de-allocation in coming days, as opposed to what would have been a much more challenging -$62.9B to digest which we estimate would have been triggered off of a "-3% close"…while similarly, Leveraged ETFs only needed to rebalance -$5.9B at EOD, as opposed to a hypothetical -$8.9B assumed at the low of the day
Specifically, as SpotGamma details, the chart below shows that puts were net closed at all strikes above 4365 SPX (and 435 SPY) but there were fairly substantial positions added to lower strikes.
This indicates puts were rolled rather than outright closed. Again, with the Fed tomorrow trades want to leave some protection on.
Put volume surged relative to calls yesterday...
To Nomura's Charlie McElligott's amazement yesterday, we saw confirmation of our repeated point made stating that "the only things that clears out all that "crash" pricing in vol metrics is a crash"... yet it is VERY worth noting then that we actually saw Skew still steepen further yday despite incredibly high levels of both ATM Vol and Skew (SPX 1m 25delta Put Call Skew steepened 70bps, same gig for others: QQQ 64bps, IWM 37bps)...
...which tells us that the Dealer "short Vol / short Skew" problem still remains lurking in background.
SpotGamma concludes that its up to Powell tomorrow to set the next price move, which should be rather substantial due to the options positioning. Negative gamma could strongly influence any selling to the downside.
To the upside there is also a ton of fuel for an vanna-induced move if traders sell off their puts and crush the high implied volatility levels. Therefore while today is likely about chop, the move out of Wednesday should be substantial.
Tyler Durden
Tue, 09/21/2021 - 09:49
fed
crash
TSX down in every sector amid Canada election & Evergrande crisis
The substantial bankruptcy by Chinese property developer Evergrande triggered an economic slowdown on Monday September 20 across the globe which is…
The substantial bankruptcy by Chinese property developer Evergrande triggered an economic slowdown on Monday, September 20, across the globe, which is impacting the financial systems. Additionally, the upcoming Fed's action for pumping stimulus into the economy seemingly created uncertainty among the investors.
All the 11 major sectors registered on the TSX composite were down including healthcare (5.01%), Energy (2.84%), Industrial (1.78%), Financial (1.75%) and Technology (1.51%). Thus, the TSX composite index continued in the red zone after losing 335.82 points or down by 1.63% settled at 20,154.54.
The one-year price chart (as on September 20, 2021). 
Active volume
TC Energy Corporation was the most actively traded stock where 17.80 million exchanged hands, followed by Canadian Natural Resources where 15.02 million exchanged hands, and Suncor Energy Inc. with 8.64 million shares exchanging hands.
Movers and laggards
Wall Street update
Concerns over the probable collapse of China's real estate company Evergrande weighed heavily on US equities on Monday, with the main averages all suffering their biggest losses in many weeks.
Traders were also looking forward to the Federal Reserve's monetary policy statement on Wednesday. The central bank is largely anticipated to maintain its current monetary policy, but it may discuss the future of its asset purchase program.
The Dow Jones Industrial Average finished the afternoon down 614.41 points or 1.78% at 33,970.47. The S&P 500 fell by 75.26 points or 1.7% to 4,357.73, while the Nasdaq was down by 330.06 points or 2.19% to 14,713.80.
Commodity update
Gold traded at US$ 1,763.80, up 0.54%.
Brent oil slipped down at US$ 73.92/bbl down 1.48%, while Crude oil also traded at US$ 70.29/bbl down by 1.72%.
Currency news
The Canadian Dollar slid against the U.S. Dollar on Monday, while USD/CAD closed at 1.2825, climbing 0.46%.
The U.S. Dollar index gained marginally against the basket of major currencies on September 20, and ended at 93.23, up 0.01%.
dollar
gold
commodity
monetary
reserve
policy
fed
central bank
monetary policy
Transitory-Ness In The TIPS Market
With all the debate about the persistence of inflation, one natural thing to ask is: what is the market pricing? Unfortunately for those who are selling a "return to the 1970s" narrative, "Mr. Market" is firmly in the camp of "Team Transitory." Of cour…
With all the debate about the persistence of inflation, one natural thing to ask is: what is the market pricing? Unfortunately for those who are selling a "return to the 1970s" narrative, "Mr. Market" is firmly in the camp of "Team Transitory." Of course, one imagines that the immediate response is that the "markets are wrong." Since many of the people in the "inflation is coming!" crowd are also in the "markets are always right" camp, there is a good chance they might modify the argument to "markets are wrong according to some affine term structure model."
(Note: The server issues that stopped me from posting this yesterday are obviously sorted.)
The baseline for our discussion is the most straightforward measure of "forward inflation expectations" is the figure above: the 5-year TIPS inflation breakeven rate, starting 5 years forward. I took the series directly as calculated by the St. Louis Federal Reserve as based on the Fed H.15 fitted Treasury rates, but they used the exact same approximation I would use in this circumstance.
To give a quick primer for those new to the topic, the "breakeven inflation rate" on an inflation-indexed bond (in this case, U.S. TIPS) is that future rate of inflation that gives the same total return as nominal government bonds (conventional Treasuries). That is, it is literally the rate of inflation where the two types of government bonds have the same return (break even). From the perspective of mathematical finance — as used in option pricing — this is where the expected inflation rate is, using the mathematical definition of expectation. One should keep this notion of "expectation" distinct from the notion of "forecast," as I discuss below.
I showed the forward rate instead of the spot rate (a breakeven over the time period starting now) so that we can see what is priced in after current disturbances have subsided. (I did not even bother looking at spot breakeven inflation rates.)
As the chart above shows, the forward breakeven has recovered from the usual collapse we see in financial panics during the lockdown period, but are still well below where it was last cycle. (Which was too high in retrospect.).
(My book
Breakeven Inflation Analysis
offers more information on this topic.)
I would argue that the only sensible takeaway from that figure is that inflation market participants are not deeply concerned about a secular rise in inflation. Beyond that, I do not have enough information to be more specific. My immediate concern is that the above time series is an approximation, and we really would need to dig in the details of bond-specific pricing to have more confidence in the exact level of forwards.
The reality is that TIPS market is not incredibly liquid, and there are fewer issues to work with. Meanwhile, an individual issue can have pricing quirks like seasonal effects based on its coupon dates. The figure above certainly gives the correct big picture, but one should not view the specific levels as being definitive at any point in time. Even without access to the instrument-specific data, I believe that it is fair to assume that error bars are currently larger than usual.
(The inflation swap market can give a cleaner read on forwards, but I am out of the loop with regards to the liquidity in that market currently. Inflation swaps always tend to be secondary to government bond inflation markets, since it is extremely hard to find anyone other than the central government willing to sell inflation protection in size.)
The reason why academics or central bankers will say the above reading is incorrect is because they have models that allege that the risk premia have been zooming around, and so the "real expectations" are way higher than observed breakevens. That is, the breakeven might be the mathematical expectation, but forecasts ("expectations" in common English) are higher.
One of the interesting things about fixed income is that outsiders insist that bond market participants routinely misprice bonds while within the bond market there are entire teams whose entire day job is to price bonds correctly. (I used to lead one of such teams.) Whatever.
The problem with the "risk premia zooming around" story is that it is unclear that any of the models offer useful information. They are internally consistent, yes. But do they offer useful information — where we measure "usefulness" by generating profitable trade analysis? In general, they do not pass that test. For example, it is entirely typical for the models to suggest that term premia in a certain part of the curve was heavily negative — and then the realised excess returns were quite positive, as any ignorant shnook fixed income quant could have told the academics.
In this case, I have some sympathies for a demand for inflation protection forcing breakevens lower. But there is no way to get from there to a "1970s is coming!" narrative. At best, we are "really" just back where expectations were last cycle.
Email subscription: Go to
https://bondeconomics.substack.com/
(c) Brian Romanchuk 2021
inflation
markets
reserve
fed