Week Ahead – Who Will Lead the Fed?
And what next for Europe? Lockdowns have returned in Europe and suddenly everyone is analysing the data to see which countries will be next. Germany may…
And what next for Europe?
Lockdowns have returned in Europe and suddenly everyone is analysing the data to see which countries will be next. Germany may not be far behind as cases spiral out of control and others could follow in the weeks and months ahead.
Suddenly the topic of conversation may be about to change. From the consequences of not dealing with inflation to the economic hit from winter lockdowns. Of course, the two are very much linked as central banks are all too aware.
On the subject of central banks, we should soon learn who's going to lead the Federal Reserve when Jerome Powell's term as Chairman ends in February. Powell remains the favourite to secure another term, while Lael Brainard is also very much in the race. There are reasons to think she may be preferred among Democrats, not least as she's viewed as being more dovish than Powell, which has its appeal. We'll soon see who the President prefers.
Is Powell's time as Chair coming to an end?
Who will follow Austria into lockdown this winter?
RBNZ to raise rates again as inflation soars
US
Wall Street will finally find out if President Biden wants to have a change at the head of the Fed.  Expectations are still for Fed Chair Powell to get renominated, but the odds have dropped over the past couple of months.  Powell is still around a 2 to 1 favourite and the market impact might be minimal if Biden nominates Lael Brainard.  Brainard running the Fed would be viewed as being slightly more dovish which could delay interest rates hikes.  The immediate impact in the markets may well be a drop in short-term interest rates.    
On Tuesday, the release of the November flash PMI readings should show a modest pickup in both the manufacturing and service sectors.  Wednesday is mostly about the release of the FOMC minutes from the November 3rd dovish taper announcement. Some traders will pay close attention to both personal income and spending data that should show increases from the prior month, bolstering the case that the US consumer is still in good shape.  With US bond and equity markets closed to observe Thanksgiving Day on Thursday, liquidity should be light for the remainder of the week.  This Black Friday will not draw its normal attention as many retailers will struggle to provide attractive deals given the strong demand and tight inventory situation that should last throughout the entire holiday season.     
EU 
Austria delivered the markets a shock to end the week. The country is going into full lockdown for up to (at least?) 20 days. With the case and fatality rates looking remarkably similar to Germany, will they and others follow? Investors seem to think so. Recently, all the talk has been about inflation. While lockdowns will surely exacerbate the problem in the months ahead, the topic of conversation may be about to change.
While all central banks are coming under the spotlight at the moment, the ECB by comparison is in a rather luxurious position. Inflation is running at more than double its target but that's expected to fall at the turn of the year, much earlier than in other countries, and then back below target over the medium term. 
The ECB has spent the last decade fighting the risk of deflation more than inflation and a history of low price pressures will stand it in good stead in these troubling times. It's not immune but it's among the best positioned. 
The ECB accounts should reinforce the view that inflation is not expected to become a problem and should return below target without the need for rate hikes next year. President Christine Lagarde will likely reinforce this shortly after the minutes on Thursday, as she has repeatedly since the meeting. Flash PMIs are the standout economic releases next week, alongside the German Ifo, Gfk and GDP readings.
UK
The BoE has backed itself into a corner in recent weeks. First, it talked up a rate hike ahead of the November meeting, only to vote heavily against it. Then they blamed a lack of information on the end of the furlough scheme for holding off on raising rates. 
The first of the furlough data is out and it doesn't look too bad at all. The next jobs report, which will give the full picture, will be released on 14 December, a day before the November inflation data and two days before the next MPC meeting. By then it may have run out of excuses, which is what the market is positioning for. 
There'll be plenty of opportunities for policymakers to backtrack before then, if they wish, with many of them making appearances next week including Governor Andrew Bailey on Thursday. Flash PMIs on Monday are the only other noteworthy event next week.
Russia
A couple of notable economic releases over the next week including industrial production and PPI. The currency has fallen over the last week as oil has come off its highs and hit a six week low on Friday.
South Africa
After raising interest rates this week and starting the normalisation cycle, eyes will be on the PPI data next week for further signs of a build-up of inflationary pressures. More hikes are coming over the next couple of years, with the current level still well below its neutral rate. The economy is still in need of support and the process will be gradual. 
Turkey
The CBRT cut interest rates by 100 basis points to 15% and signalled it may do so again in December before evaluating its easing cycle. Erdogan's promise to fight against interest rates is going well; if only he had the same disdain for inflation. 
Unsurprisingly, the market is not forgiving of such unconventional policies, or a central bank Governor that's a puppet for the President, and the lira has once again been spiralling lower. The dollar is above 11 against the lira for the first time ever and there doesn't seem to be much appetite to take the opposite view on the currency.
China
The one and five year Loan Prime Rates are expected to be left unchanged early next week even as the economy continues to face significant headwinds. The PBOC may opt for RRR cut in the coming months as an alternative way to stimulate the economy.
The property market is one of the primary areas of weakness for the Chinese economy as the restructuring of Evergrande continues to weigh heavily on the sector. The sale of its entire stake in streaming company HengTen for $273m will help to keep the wolf from the door for now but the debt repayments will keep on coming. 
The company is successfully buying time at a significant cost but a more sustainable solution is essential, for the rest of the industry and every other that relies on it, which combined accounts for around 25% of the economy. 
India
No major data or events next week for India. 
Australia 
The RBA continues to push back against market expectations for a rate hike next year, with the first currently priced in for next summer. This has been a constant theme recently for central banks in general but the RBA may have done itself no favours when it was bullied off its yield target policy days before a meeting. 
PMIs on Monday and retail sales on Friday are the standout data releases. We'll also hear from Assistant Governor Michele Bullock on Wednesday.
New Zealand
The RBNZ is expected to continue its tightening cycle and raise interest rates by 25 basis points on Wednesday, taking it to 0.75%. Higher inflation and a tighter labour market may tempt policymakers into a 50 basis point hike though, with the next meeting not due to take place until February. 
Retail sales are also due on Monday. 
Japan
The core Tokyo inflation reading is expected to rise to 0.4% next week, up from 0.1%, as higher imported oil and food lifted prices. The impact should be temporary though and won't have any impact on the BoJ decision to keep rates at rock bottom levels.
---
Key Economic Events
Saturday, Nov. 20
US Secretary of Defense Austin and Saudi Foreign Minister Prince Faisal bin Farhan Al Saud speak at the International Institute for Strategic Studies Manama Dialogue security conference 
Sunday, Nov. 21
Chile's presidential election
Monday, Nov. 22
ECB members Holzmann, Kazaks and Kazimir, alongside Czech National Bank Governor Rusnok speak at the Austrian central bank conference on European economic integration.
UK Labour leader Keir Starmer delivers the keynote address at the nation's business organization's CBI 2021 Annual Conference
US trade representative Tai is in India for trade talks.
Economic Data/Events
US existing home sales
China loan prime rates
Eurozone consumer confidence
Turkey consumer confidence, foreign tourist arrivals
Spain trade
Poland PPI, industrial, construction output
Tuesday, Nov. 23
BOC Beaudry speaks to the Ontario Securities Commission.
BOE policymaker Haskel speaks at the Adam Smith Business School on "High inflation now and then."
EU general affairs council meeting in Brussels.
Economic Data/Events
US Nov Prelim manufacturing PMI: 59.0e v 58.4 prior
European Flash PMIs: Eurozone, Germany, France, and the UK 
Mexico international reserves
Singapore CPI
Poland retail sales
Israel leading 'S' indicator
Wednesday, Nov. 24
Economic Data/Events
FOMC minutes
US consumer income, wholesale inventories, new home sales, Q3 GDP, initial jobless claims, durable goods, University of Michigan consumer sentiment
Germany IFO business climate
RBNZ Rate Decision:
France manufacturing confidence
Russia industrial production
New Zealand rate decision: Expected to raise cash rate 25 basis points to 0.75%.
Singapore GDP
South Africa BER business confidence
Turkey capacity utilization, real sector confidence
Russia industrial production, PPI, CPI
BOE policymaker Silvana Tenreyro speaks at the Oxford Economics Society.
Thursday, Nov. 25
US equity and bond markets closed in observance of Thanksgiving Day.
BOE Governor Bailey speaks at a Cambridge Union event.
ECB chief Lagarde and board members Elderson, Schnabel, Panetta and Lane speak at the ECB legal conference on continuity and change.
Economic Data/Events
Germany Q3 Final GDP
Mexico Q3 Final GDP; Minutes released
New Zealand Trade
Hong Kong Trade
Sweden Rate decisions: Expected to keep rates steady at 0.00%
Hungary Rate decisions: Expected to increase interest rates again.
Germany consumer confidence
South Africa PPI
Russia gold and forex reserves
Friday, Nov. 26
Economic Data/Events
Australia Retail sales
Sweden Retail sales
Tokyo CPI
Mexico trade
Singapore industrial production
Switzerland GDP
France Consumer confidence
Italy Consumer confidence
Russia money supply
BOE's Pill speaks to CBI North East on the economic outlook.
Sovereign Rating Updates
Ireland (S&P)
Belgium (Moody's)
Switzerland (Moody's)
Poland (DBRS)
dollar
gold
inflation
deflation
markets
reserve
policy
money supply
interest rates
fed
central bank
inflationary
Wait For a Better Entry Point in Red-Hot Lucid Stock
Lucid Group's (NASDAQ:LCID) third-quarter earnings report showed a significant bump in Lucid Air reservations and record liquidity. With the commencement…
Lucid Group's (NASDAQ:LCID) third-quarter earnings report showed a significant bump in Lucid Air reservations and record liquidity. With the commencement of deliveries and a production ramp-up, LCID stock is one of the best electric vehicle plays in the market. However, due to its recent success, it is valued like an industry stalwart rather than a newcomer.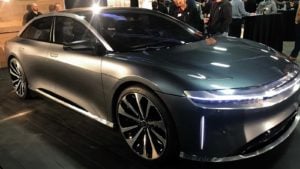 Source: ggTravelDiary / Shutterstock.com
On Sept. 29, the EV startup announced it would begin deliveries of its Lucid Air Dream Edition in late October. The luxury sedan boasts a range of 520 miles per charge. This makes it the longest-range EV rated by the Environmental Protection Agency (EPA). It's also noteworthy because it beat the range of Tesla's (NASDAQ:TSLA) more expensive Model S by over 100 miles.
The first Lucid Air Dream Editions were delivered on Oct. 30, and the vehicle has been getting rave reviews.
LCID stock has surged an incredible 105% in the past two months. With shares trading at a remarkably lofty valuation, it's best to wait for a correction before getting in.
Lucid Looks to Expand Capacity as Reservations Increase
At the end of September, the company said Lucid Air reservations stood at 13,000. By mid-November, Lucid had more than 17,000 reservations. No doubt some were persuaded by the EPA rating, along with the company's successful marketing event covering the launch of the Lucid Air.
What's more, the day after the company announced its updated reservation numbers, the Lucid Air won the 2022 MotorTrend Car of the Year award.
As demand increases, Lucid is looking to increase production capacity. The company plans to add 2.85 million square feet of manufacturing space to its Advanced Manufacturing Plant (AMP-1) in Casa Grande, Ariz. The will increase the facility's maximum production capacity from a projected 34,000 cars a year currently to 90,000 by the end of 2023.
The Lucid Air has a starting price of $77,400 (it will run consumers a little under $70,000 after a federal tax credit). Assuming the company makes 34,000 EVs next year, it could generate more than $2.6 billion in revenue. And that doesn't include customization packages or any add-ons, which should increase the final sales figure by a considerable margin.
Lucid Sports an Attractive Balance Sheet
Lucid ended the third quarter with a cash balance of $4.8 billion after adding $4.4 billion in new investments. Consequently, the company's financial flexibility has improved considerably, enabling it to finance its expansion with relative ease. Moreover, it currently has minimal debt on its balance sheet.
While the company has recognized less than $1 million in sales so far, that situation should be dramatically different next year as more cars are delivered to drivers. However, Lucid will continue to post losses and negative cash flows for the foreseeable future. For the most recent quarter, losses from operations totaled $497.1 million, while it posted free cash flows of -$384.4 million.
Losses are to be expected at this stage in the game, but there are a few risks investors need to be aware of. These include any production troubles the company encounters, as well as continued supply chain disruptions that could result in material or parts shortages. Perhaps the biggest potential long-term risk, though, is the entry of new competitors in the luxury EV space. All eyes are on the Lucid Air for now, but that could quickly change.
The Bottom Line on LCID Stock
So far, Lucid Group has delivered on its promises and is seeing rising demand for its award-winning electric vehicle. However, with a market cap larger than that of Ford (NYSE:F) and General Motors (NYSE:GM), this basically pre-revenue startup is trading at an unreasonable valuation.
Investors should wait for a better entry point before buying LCID stock.
Muslim Farooque is a keen investor and an optimist at heart. A life-long gamer and tech enthusiast, he has a particular affinity for analyzing technology stocks. Muslim holds a bachelor's of science degree in applied accounting from Oxford Brookes University.
More From InvestorPlace
The post Wait For a Better Entry Point in Red-Hot Lucid Stock appeared first on InvestorPlace.
Nio Is a Strong Buy as Its Business Evolves and Capacity Grows
Two years ago, Chinese electrical vehicle (EV) maker Nio (NYSE:NIO) announced it didn't have the funds to last another 12 months. Now, NIO stock is a…
Two years ago, Chinese electrical vehicle (EV) maker Nio (NYSE:NIO) announced it didn't have the funds to last another 12 months. Now, NIO stock is a strong-buy rated EV trade with massive upside potential going into December. Plus, the latest news and upcoming events point to an eventful 2022 for the company.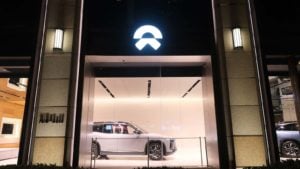 Source: Robert Way / Shutterstock.com
NIO's business has grown impressively over the past year, and news from the premium EV maker's management team has never been more bullish. However, shares are down by more than 18% year-to-date (YTD) and have continued to slide as we exit November.
An Exciting Shell Deal to Move NIO Stock
In a news release published by Shell (NYSE:RDS.A, NYSE:RDS.B) on Thursday, Nov. 25, the company announced it has partnered with Nio to improve the charging experience for EV customers around the world.
According to the release, the two firms will "develop a network of co-branded battery swap stations. Cooperation in China will start with two pilot sites and aim to reach 100 sites by 2025, as well as additional co-branded battery swap stations at Shell EV charging hubs and Shell Recharge fast chargers at Nio locations." Cooperation will extend to Europe in 2022.
Nio's revolutionary and patented concept of battery swaps is gaining traction with EV drivers. Instead of waiting hours for a battery to be fully charged (and wasting precious time on a trip), NIO's customers can simply swap their depleted battery unit for a fully charged one in minutes.
The battery swap concept is making the switch from internal combustion engines to EVs much easier for those who have been sitting on the fence. It also made it possible for the company to offer a "battery-as-a-service" (BaaS) program. This is an entirely new value proposition for customers to own just the vehicle and lease the battery to avoid worrying about expensive replacements after degradation.
Shell could take the concepts globally, opening new growth frontiers for the Nio brand.
Growth Into New Markets on the Horizon
Most noteworthy, the latest Shell/Nio partnership could help accelerate the latter's entry into new European markets. It could also make compelling convenience propositions to North American drivers.
Shell is the world's largest operator of refueling stations globally with about 46,000 locations in several countries. It intends to operate north of 500,000 EV charge points worldwide by 2025. Nio's battery swapping is an innovative proposition the global mobility retailer wishes to introduce to select markets.
The EV manufacturer could have many more recurring revenue points as the Shell partnership grows. Thanks to the deal, Nio can gain more brand visibility and potentially appeal to a larger customer base.
The future is definitely looking better and brighter for NIO stock.
Investors Should Love Nio's Evolving Business
Nio started making vehicle deliveries in 2018. Since then, the business has been ramping up smoothly and swiftly. Recently, the company upgraded the capacity of its flagship production location and made further investments in its co-production facility. With that and new products from Nio's second facility, the company could increase annual capacity to over 600,000 vehicles by the second half of next year.
The current long waiting times for new customers could soon be a thing of the past. Even better, Nio's gross margins have been improving with productivity growth. Vehicle gross margins could expand from 18% during the third quarter of 2021 to 25% in the long run.
Increasing competition remains a factor to watch as new entrants into the Chinese EV market carve out their own niches. But analysts are bullish on NIO's financial performance, growth outlook and cash flow generation capacity right now.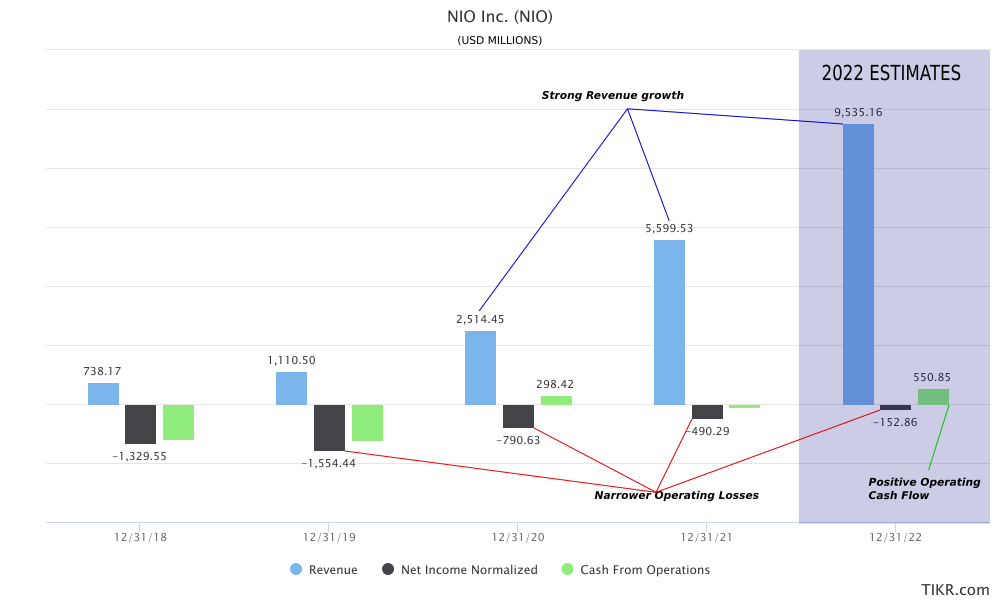 <em>Wall Street Analysts' projections for Nio's revenue, earnings, and cash flow in 2022. Source: <a href="https://tikr.com/">TIKR.com</a></em>
If Wall Street's predictions for Nio's operations play out over the next year, the company could significantly grow its revenue, narrow its operating losses and generate about half a billion dollars in operating cash flow in 2022.
The Bottom Line on NIO Stock
Nio is getting closer to generating sustainably positive operating cash flows as its capacity and revenues grow. Positive cash flow will allow the business to rely less on new capital injections for growth initiatives. The company could soon be able to fund some projects from internally generated cash flows.
In other words, Nio has the potential to become self-sustainable. Stockholder dilution could be minimal in the near future.
Nio's shares may remain volatile in the near term, as the stock still faces the risk of delisting from U.S. exchanges. Auditing issues remain a problem, but a solution is still being sought among the respective countries' authorities. Any success on this front could significantly reduce the risk for Chinese companies, including NIO stock.
Investors may not necessarily expect 1,200% gains in 2022 as seen in 2020, but impressive execution on Nio's part could justify higher stock prices next year. Watch out for potential fireworks and new products during Nio Day on Dec. 18.
On the date of publication, Brian Paradza did not have (either directly or indirectly) any positions in the securities mentioned in this article. The opinions expressed in this article are those of the writer, subject to the InvestorPlace.com Publishing Guidelines.
Brian Paradza is an investing enthusiast who was awarded the CFA Charter in 2019. A strong believer in fundamentals-based long-term investing, Brian learns from gurus like Warren Buffett but acknowledges human behavioral tendencies that drive short-term "madness". You may find him inquisitive as he examines tech investing opportunities, cannabis, blockchains, and the new cryptocurrencies asset class. 
More From InvestorPlace
The post Nio Is a Strong Buy as Its Business Evolves and Capacity Grows appeared first on InvestorPlace.
Coinbase Thinks Crypto Trading Will Surge Like the Internet
Coinbase (NASDAQ:COIN) reported on Nov. 9 with its quarter three earnings report that it hopes that crypto trading will grow just as the internet grew….
Coinbase (NASDAQ:COIN) reported on Nov. 9 with its quarter three earnings report that it hopes that crypto trading will grow just as the internet grew. As a result, COIN stock might eventually rebound as the level of trading increases.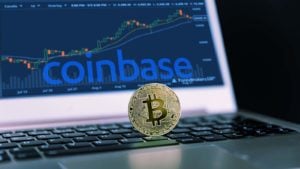 Source: Nadezda Murmakova / Shutterstock.com
The report has a very interesting graph on page 3  showing the historical similarities. It shows the growth of crypto trading vs. internet adoption over periods that are 24 years apart.
The graph lines are almost identical in terms of the growth of adoption of crypto vs. the internet. It was put together by the World Bank and crypto.com.
The point is that cryptocurrency is here to stay, just like the internet. The graph shows that internet adoption started in 1990 with 5 million users. Then it grew over 10 years to almost three-quarters of a billion by 2001. By the end of 1998, eight years after it started, there were 300 million users
The same thing started in 2014 with crypto adoption and grew to about 300 million users within eight years by the end of 2021.
Where This Leaves Coinbase
Coinbase says in its letter that the rate of crypto adoption is accelerating, just as internet adoption grew in the 1990s. Here is what the company concludes:
"We can observe the beginnings of this shift with the dramatic advancements in crypto participation in 2021. Total crypto market capitalization at the end of Q3 was ~$2.0 trillion, up from ~$800 billion at the end of 2020."
In other words, crypto trading is picking up quite dramatically. Growing from $800 billion to $2 billion in the space of three quarters shows that crypto participation is accelerating and asset values are rising quickly.
The bottom line is that this fast growth is mirroring the growth of the internet in the 1990s. Coinbase figures that this will feed into their growth over the long term. This is despite the high volatility in crypto prices and trading, especially as seen from the company's latest report.
For example, revenue fell from $2.033 billion in Q2 to just $1.235 billion by the end of Q3. As a result, the company's profits fell dramatically.
Moreover, net income was $1.6 billion in Q2 and it dropped abruptly to $406 million by Q3. In addition, Coinbase's EBITDA (earnings before interest, taxes, depreciation, and amortization) tumbled from $1.15 billion in Q2 to just $618 million in Q3.
So, I suppose you can see why the company is trying to focus on the long-term secular trends. The reason is the short-term results are very volatile. Their hope is that over time the volatility will trend higher and higher.
What To Do With COIN Stock
The most logical conclusion from this is that if you want to own COIN stock just make sure to hold on for the long term. That way your ownership in COIN stock will reflect the long-term trend in crypto adoption and asset price increases.
That way the value of COIN stock can rise, albeit in a jumpy fashion due to the volatility in crypto prices. For example, recently the stock peaked on Nov. 9 at $357.39. But by Nov. 29 it closed at $320.35.
However, the previous high of the stock was on Aug. 9 at $280.47. So in the past three and a half months, it is up over 13%. However, COIN stock went public in April and started trading at around $328 per share.
Therefore, this shows the volatility of COIN stock. Over time, as crypto asset values and adoption mirror the accelerating growth of internet adoption, the stock will likely move up in tandem. But investors should be quite aware that it will be a bumpy ride.
On the date of publication, Mark R. Hake did not own any security mentioned in this article, directly or indirectly. The opinions expressed in this article are those of the writer, subject to the InvestorPlace.com  Publishing Guidelines.
Mark Hake writes about personal finance on mrhake.medium.com and runs the Total Yield Value Guide, which you can review here.
More From InvestorPlace
The post Coinbase Thinks Crypto Trading Will Surge Like the Internet appeared first on InvestorPlace.