You Only Die Once As TINA Quietly Leaves The Building
You Only Die Once As TINA Quietly Leaves The Building
It was about a year ago when we first pointed out a remarkable divergence in this broken…
You Only Die Once As TINA Quietly Leaves The Building
It was about a year ago when we first pointed out a remarkable divergence in this broken market: retail investors (as proxied by the 50 most popular retail-held stocks) were outperforming the smart money by a factor of 10 to 1 (and blowing out the S&P500 in the process).
Is This The End For Hedge Funds: Retail Investors Outperform "Smart Money" Ten-To-One https://t.co/UsGDZKCnIx

— zerohedge (@zerohedge) November 13, 2020
And while retail investors continued to dramatically outperform both the entire hedge fund universe (and to a lesser extent the broader market) for much of the following year, this unprecedented outperformance by stimmy-fueled apes almost came to a screeching halt last week when, as we noted, the universe of retail favorite stocks – mostly low liquidity, low float, high momentum small and mid-cap names as well as a couple of giga-caps such as Apple and Tesla – was on the verge of ending its remarkable streak of steamrolling the rest of the market:
This is getting ugly: at this rate 20-year-old daytraders will soon barely outperform billionaire hedge fund PMs by more than 200% pic.twitter.com/WjcG4Kjh4w

— zerohedge (@zerohedge) December 2, 2021
A few days later, it got even uglier, as the "retail basket" of non-profitable, mostly tech, high momentum names continued to slide following Friday's rout, sending it to the lowest level since May, and back to levels first seen in Jan 2021. And while retail continue to outperform (modestly) the HFRX hedge fund universe, the 50 favorite retail stocks are now trailing the S&P500 by about 50% on a YTD basis.
Picking up on the recent stretch of miserable retail performance, Bloomberg this morning writes that individual investors "are facing a moment of reckoning" adding that "the obsession with risk-on assets – short-handed by the term YOLO for you only live once – was a blessing for amateur traders during the meme-stock craze." However, as we first showed last week, it has since turned "into a curse as the going got rough in every nook of the stock market last week." And when looking at our chart of (last) week, today Bloomberg points out that Goldman's basket of the 50 most-popular stocks among individual investors plunged 7.8% last week, trailing companies most-favored by mutual funds by 5.8 percentage points, the most ever.
Virtually no momentum name was spared: retail investors incurred several big losses last week, from Plug Power Inc., which plunged 17%, Beyond Meat, which lost 16%, and Tesla which shed 6.2%.
This is a problem because the retail crowd, which was among the first to scoop up shares during the 2020 pandemic rout, now appear to be leaving the YOLO mentality behind because, well, YODO.
As confirmation, Bloomberg notes that last week, the daily average premium that small-lot traders – those buying or selling 10 options contracts or less – shelled out for protection jumped to about $786 million, surpassing a January peak for the highest level in recent history, according to a Susquehanna analysis of the latest Options Clearing Corp data.
That premium spent on small-lot put buys is about twice as high as where it was two months ago.
"While the small-lot call premiums continue to outpace those put premiums in absolute terms, we can see that they are trending in different directions," said Chris Jacobson, a strategist at Susquehanna. That's "suggesting that retail activity on the put side is in fact ramping up alongside the market weakness."
Of course, a different – and perhaps more correct – way of analyzing the data is that even retail investors are smart enough to hedge their positions during times of surging market vol… like right now. And if stocks tumble, retail investors will have puts to fall back on. As in, you know, hedging – something that hedge funds used to do once but then completely forgot how to do in centrally-planned markets.
Still, with stocks remaining in deep negative gamma territory and market pain showing no end to its weakness, retail traders whose willingness to stand firm amid prior turmoils, are showing little appetite for risk. Evidence is piling up quickly: SPACs are taking a drubbing. Until today, bitcoin was hovering steps away from a 30% correction from its peak. Off-exchange volume has dropped to near the lowest level since last year's rout. A gauge of newly minted initial public offerings, measured by the Renaissance IPO exchange-traded fund, lost 11% last week.
A separate analysis from Goldman Sachs showed that last Wednesday some $2.2tn in option were traded in the US, with puts dominating amid a frenzy to hedge downside.
"There must be an issue with either 1) meme stocks losing interest, 2) general profit taking into year end," said Ben Emons, global macro strategist with Medley Global Advisors LLC."
To this all we can add say is that i) the data, when massaged enough, can show whatever one wants it to – after all, just last week we also showed that contrary to Bloomberg's, and Susquehana's analysis, retail investors were in fact buying the dip furiously and waving in everything that hedge funds had to sell. After all, according to Vanda Research, retail stock purchases rose to a new record on Tuesday of $2.2 billion, after reaching $2.1 billion during Friday's rout.
That said, until we get evidence to the contrary, it's probably safe to say – as Bloomberg's Cormac Mullen did – that for U.S. stock investors TINA has left the building. His thoughts below:
It's time to look for alternatives to America's outperforming stock market, especially for global investors with a longer-term horizon.

As any good Irishman will tell you when you ask for directions, you shouldn't really be starting from here. Anyone seeking to put fresh money into U.S. stocks right now will see them already at a record relative to the rest of the world, with margins at an all-time high, trading at their most expensive since the dotcom bubble.

But history shows the best returns for U.S. stock investors come when they buy at more sensible valuations and that they leave themselves open to losses when they pay up. Here's a look at 10-year rolling returns for the S&P 500 superimposed with the starting P/E at the beginning of the investment period, which shows a strong inverse relationship since the 1960s.

The relative valuation gap between American shares and global peers is also at a record, with the MSCI AC World ex-U.S. Index on less than 14 times forward earnings compared to the MSCI USA Index on 21 times.

Forget TINA, that suggests there are plenty of opportunities in other markets for investors willing to take a chance: from bets on a rebound in China's beleaguered shares (12 times earnings), to Japan's economic reopening (14 times) to a contrarian wager on the U.K. (11 times). The French, Dutch, Austrian, Czech and Vietnamese benchmarks are already set to beat the S&P 500 this year — at least in data through Friday — along with over 20 others.

None are without risk, but U.S. stocks face their own country-specific headwinds from the withdrawal of stimulus to the potential for a policy error to the threat of increased regulation of tech firms to mean-reverting margins. All without a decent valuation buffer.

U.S. shares have been a fantastic investment, with a total return of almost 350% over the last decade compared with 100% for their international peers. But the risk/reward looks less favorable for the next 10 years, suggesting it's time investors take a more serious look at alternatives.
In conclusion, it is safe to say that all bets are off: after all, this morning Gartman called for a bear market sparking a furious market rebound and short squeeze (just as Goldman predicted would happen as the lows for the year are now in)… 
Stocks Soar After Gartman Says "A Bear Market Is Required" And "Stocks Are Headed Lower" https://t.co/zegdDGTG0q

— zerohedge (@zerohedge) December 6, 2021
… and should the extremely oversold rally continue tomorrow, wiping out the sour taste of the post Thanksgiving rout, then retail investors may be one surge higher away from taking the S&P to new all time highs.
Tyler Durden
Mon, 12/06/2021 – 22:20
markets
policy
bubble
Bitcoin Price Predictions: Where Will BTC Go After Crashing Below $40,000?
For top cryptocurrencies such as Bitcoin (CCC:BTC-USD), today has been one heck of a day. Nearly the entire crypto market is seeing double-digit declines….
For top cryptocurrencies such as Bitcoin (CCC:BTC-USD), today has been one heck of a day. Nearly the entire crypto market is seeing double-digit declines. Bitcoin has dipped well below $40,000 per coin, now trading at around $38,400. Accordingly, Bitcoin price predictions are gaining a lot of attention right now.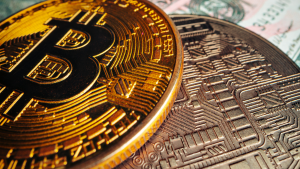 Source: FabrikaSimf / Shutterstock.com
Now, there are many reasons why Bitcoin and its cryptocurrency peers are declining so harshly today. Among the most central reasons for Bitcoin's decline has been increasingly bearish sentiment building across risk assets. Interest rate hikes that have been signaled by the Federal Reserve indicate that the dovish monetary policy we've seen may be coming to an end.
For risky stocks and speculative cryptos, that's not a good thing.
However, many point to Bitcoin as a market hedge. This coin is supposed to be digital gold, immune to market movements. Some, including Cathie Wood, have pointed to Bitcoin as a negatively correlated asset to stocks.
However, this safe haven status sure isn't playing out today. Forced liquidations among Bitcoin futures surged to more than $250 million over a 12-hour period. That's a remarkable level, and one that has some investors concerned about the role leverage could play in amplifying the downside with some of these key cryptos.
That said, let's dive into where the experts think Bitcoin could be headed.
Bitcoin Price Predictions
For context, BTC currently trades at $38,400.
On the date of publication, Chris MacDonald did not have (either directly or indirectly) any positions in the securities mentioned in this article. The opinions expressed in this article are those of the writer, subject to the InvestorPlace.com Publishing Guidelines.
More From InvestorPlace
The post Bitcoin Price Predictions: Where Will BTC Go After Crashing Below $40,000? appeared first on InvestorPlace.
7 Low Labor-Cost Stocks to Buy for Solid Margins in 2022
Sustained economic growth, high job openings and a tightening U.S. labor market could present the best conditions for low labor-cost stocks to outperform…
Sustained economic growth, high job openings and a tightening U.S. labor market could present the best conditions for low labor-cost stocks to outperform the broader market in 2022 as companies compete for increasingly scarce skills. As such, perhaps it's time for investors to add labor cost screening metrics to their stock selection methodologies.
The U.S. labor market has been tightening for months since the second half of 2021. Now, the trend could persist well into 2022 as jobless claims hit record lows, labor participation rates shrink and American companies scramble for permanent employees.
The latest data from the U.S. Bureau of Labor Statistics shows that the economy added 199,000 non-farm jobs in December. Last month, the U.S. unemployment rate declined to 3.9%. This was its first reading below 4% since the pandemic hit.
Most noteworthy, though, is that the economy is almost back to full employment. So, going forward, companies may have to dangle more incentives to fill new openings. Average hourly earnings increased by 0.6% from November to December — a rate which was faster than inflation as seen in a 0.5% increase in the Consumer Price Index for All Urban Consumers. Perhaps, as a critical factor of production, labor is bargaining more for inflation protection. Higher wage growth rates could also shrink corporate earnings margins in 2022.
Using the latest staffing estimates from Stock Rover and the median employee compensation data from each respective companies' most recent proxy filings, below is a list of seven curated low labor-cost stocks that could remain relatively unscathed in 2022. In fact, they could outperform as labor and employment costs soar higher.
Low Labor-Cost Stocks to Buy: Apple (AAPL)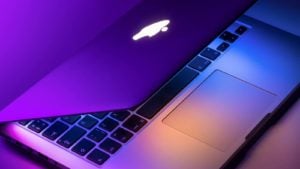 Source: WeDesing / Shutterstock.com
First up on this list is the largest publicly listed company by market capitalization in the world: Apple. Surprisingly, this company has some of the consumer electronics industry's lowest labor cost ratios.
Although the Cupertino giant employs a large staff of around 150,000 employees globally, its latest proxy statement filed on Jan. 6, 2022, shows that the median employee at Apple earns about $68,000 per annum in total compensation. This was calculated including base salaries, bonuses, commissions and share-based compensation.
Apple generated over $365.8 billion in revenue over the past twelve months. Therefore, the company paid just about 3% of its revenue out to cover labor-related expenses. This makes AAPL stock one of the best low-labor-cost stocks to buy on the Nasdaq today.
This attribute is largely thanks to Apple's asset-light business model, which mostly outsources manufacturing and production functions. The company also has premium pricing and gigantic, growing revenue run rates.
Apple locates most of its research and development and corporate support functions in the United States, where high compensation is paid for professional and engineering talent. Manufacturing and production functions are mostly outsourced to jurisdictions with favorable production and labor economics.
Even if there could be some significant increase in U.S. labor costs in the near future, AAPL stock will most likely be relatively "unaffected" as labor is usually a small component of revenue. Apple's high operating and net profit margins should remain very intact.
Dish Network (DISH)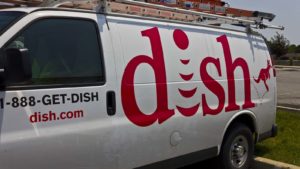 Source: Jonathan Weiss / Shutterstock.com
Originally a satellite television giant, Dish Network provides internet television services. The company is also a serious player in the growing 5G wireless retail market following its acquisition of Sprint's prepaid business assets. Dish has spent billions to amass a large portfolio of spectrum licenses over the past decade. Now, it's building a nationwide wireless network that could provide for reliable recurring revenues and growing cash flows in the future.
Given a small staff complement of about 13,500 employees where the median employee earns about $57,000 per annum, DISH stock is a low labor-cost name that incurs just about 4% of its $18 billion trailing 12-month (TTM) revenue in labor-related expenses.
Wall Street's consensus rating on DISH stock remains a buy with potential 50% upside over the next twelve months. Analysts remain bullish on the business's future prospects, more so as the company evolves into a wireless services provider of a booming 5G ecosystem that the emerging metaverse can ride upon.
Rising labor costs may not hurt this pick of the low labor-cost stocks that much in 2022.
Low Labor-Cost Stocks to Buy: Netflix (NFLX)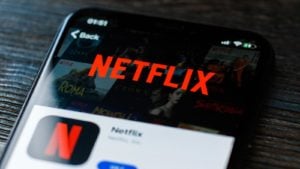 Source: XanderSt / Shutterstock.com
On-demand video streaming giant Netflix could be another pick of the low labor-cost stocks to buy in 2022. Shares dipped by more than 20% in Thursday's aftermarket trading after an earnings miss and guidance toned down the market's high growth expectations for the near future. Shares are down another 20% today. However, Netflix's business is still growing at a double-digit clip while remaining profitable.
Netflix employs a small staff complement of 9,400 persons spread across the globe. This allows the company to offer relatively high compensation rates of $219,577 to its median employee per year while still making a good profit.
Given Netflix's $28.6 billion TTM revenue, the company's labor cost to revenue ratio is a low 7%. In other words, Netflix pays out just $7 for labor out of each $100 earned in revenue per annum. Even if employment costs were to rise substantially in 2022, NFLX stock's 17.6% net income margin could remain unscathed.
Wall Street expects Netflix to grow its revenues by 14.9% year-over-year (YOY) in 2022. Shares could grow in valuation as cash flows grow and earnings remain positive this year.
AmerisourceBergen (ABC)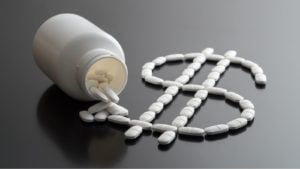 Source: Shutterstock
Next up on this list of low labor-cost stocks is AmerisourceBergen. A pharmaceutical wholesaler, this company remains one of the United States' largest distributors of branded, generic and specialty pharmaceutical products to pharmacies, hospital networks and healthcare providers. Together with McKesson (NYSE:MCK) and Cardianal Health (NYSE:CAH), the three giants comprise over 90% of the U.S. pharma wholesale industry. However, ABC stock beats both competitors on labor cost competitiveness.
Given a staff complement of about 42,000 employees and a median employee compensation rate of about $59,388 per annum (which is above Cardinal Health's $48,291 and McKesson's $44,374), AmerisourceBergen's $214 billion revenue over the past twelve months gives it a ratio of 1.17%. That low ratio beats both McKesson and Cardinal Health. ABC also employs the least number of people among the three pharma wholesalers.
But that's not all. What's more, ABC stock has a better sales growth outlook of 11% for 2022. Wall Street projects 9% and a 9.4% sales growth for MCK and CAH in 2022, respectively.
Not only does ABC stock have the lowest labor cost per unit of revenue, but it's also expected to grow revenue at a faster clip than its closest industry peers.
Low Labor-Cost Stocks to Buy: Under Armour (UA)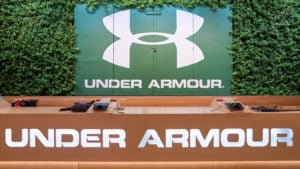 Source: Sorbis / Shutterstock.com
Apparel designer Under Armour is another one of the low labor-cost stocks for investors to buy as employment costs rise in 2022. The company develops, markets and distributes athletic apparel, footwear and accessories in North America and several other regions. Its wholesale, direct to consumer and e-commerce distribution channels also continue to generate growing revenues without proportionate increases in labor hires.
Most noteworthy, Under Armour's median employee is a part-time worker in its U.S. retail stores who works 20 hours per week and earns about $12,126 per annum.
To be realistic, though, I ignored the company's most recent median salary for 2020. This is because the median employee worked for just a few months of the pandemic-stricken year and earned significantly less due to Covid-19 related lockdowns. Under Armour did not annualize its most recently reported median employee compensation.
Given the low median employee compensation, 16,400 estimated employees and $5.6 billion in trailing twelve months (TTM) sales, UAA stock has a relatively low labor-cost ratio of around 4%.
That means the company pays about $4 towards labor-related costs for each $100 in sales. As such, Under Armour has room to absorb rising employment costs if the labor market continues to tighten. UA stock could be a great low labor-cost pick to buy now.
Coca-Cola (KO)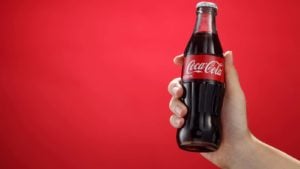 Source: focal point / Shutterstock.com
Coca-Cola is one of the largest nonalcoholic beverage entities in the world. What's more, the company has some of the most favorable compensation policies globally. However, KO stock remains one of the low labor-cost stocks to keep an eye on in 2022.
The company employs about 80,300 persons globally and has generated about $37.8 billion in sales over the past twelve months. Coca-Cola's median employee earns about $11,342 per annum. This gives the company a ratio of somewhere around 2%. Even if labor costs were to skyrocket in 2022 and beyond, it will take a significant labor crisis for KO stock to suffer from resultant declining margins.
Coca-Cola incurs about $2 per every $100 of sales in labor-related expenses. That low labor expense ratio allows investors in KO to have little concern about rising employment costs in a tight labor market.
Wall Street's consensus revenue growth estimate for KO stock is a healthy 6% for 2022. Sales will most likely grow at a faster clip than labor costs this year.
Low Labor-Cost Stocks to Buy: PayPal (PYPL)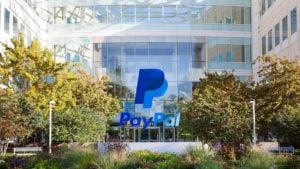 Source: JHVEPhoto / Shutterstock.com
Last up on this list of low labor-cost stocks is PYPL stock. If Wall Street projections are anything to go by, global payments giant PayPal could experience a strong 18% revenue growth rate this year. Further, much of its topline growth could find its way to the bottom line, even if labor costs were to rise in 2022. That's thanks mainly to its low labor costs.
PayPal's median employee compensation is about $83,988 per year, the company reported in its most recent proxy statement. That figure includes benefits, bonuses, overtime, allowances and incentives, including stock-based compensation.
The majority of PayPal's employees (54%) are located outside the United States. Its total staff complement is over 26,500 employees. Lastly, the company has generated $24.6 billion in trailing twelve months (TTM) revenue. These factors all place PYPL stock among the low labor-cost stocks to buy with a ratio as low as 9%.
On the date of publication, Brian Paradza did not hold (either directly or indirectly) any positions in the securities mentioned in this article. The opinions expressed in this article are those of the writer, subject to the InvestorPlace.com Publishing Guidelines.
Brian Paradza is an investing enthusiast who was awarded the CFA Charter in 2019. A strong believer in fundamentals-based long-term investing, Brian learns from gurus like Warren Buffett but acknowledges human behavioral tendencies that drive short-term "madness". You may find him inquisitive as he examines tech investing opportunities, cannabis, blockchains, and the new cryptocurrencies asset class.
More From InvestorPlace
The post 7 Low Labor-Cost Stocks to Buy for Solid Margins in 2022 appeared first on InvestorPlace.
Week Ahead – Fed and earnings in focus
Investors in need of a lift Earnings season is off to a rocky start and not only are investors not comforted by what they're seeing, but it's also…
Investors in need of a lift
Earnings season is off to a rocky start and not only are investors not comforted by what they're seeing, but it's also contributing to the unease in the markets. The next week will be huge after an awful start to the year that's brought inflation and interest rate anxiety, earnings disappointment, and increased geopolitical risk.
The Federal Reserve will have an opportunity to ease the growing concerns in the markets that four rate hikes and balance sheet reduction won't be enough to get inflation under control. The last week has seen plenty of speculation around the possibility of the first 50 basis point increase in more than 20 years and up to seven hikes next year which isn't helping to calm the nerves.
The Nasdaq has been hit hard by the combination of higher yields and risk aversion which will make the big tech earnings next week all the more important. Netflix got things off to a disappointing start and paid the price. Can the other big tech names turn things around?
Will the Fed ease investor fears?
Pressure growing on Boris Johnson
SARB expected to raise rates again
US
This is building up to be a huge week on Wall Street after investors have been rattled by a rough start to earnings season and now face a critical FOMC meeting that should pave the way for a March liftoff.  The main event is the Fed policy meeting and press conference, but a close second will be the next round of earnings.  The Fed is worried about inflation and will be delivering a series of interest rate hikes in the first half of the year.  This week's meeting is all about preparing markets for how they will normalize policy this year with rate hikes and balance sheet reduction. 
With the Nasdaq falling into correction territory, stock traders will look to see if Microsoft, Intel, and Apple earnings can help form a bottom.  Investors are growing cautious over the outlook as margin pressures continue to get hit over surging wage and transportation costs.    
Geopolitics is also becoming a key focal point for investors, with US and Russian talks over Ukraine potentially having a huge impact on energy prices. US policy over North Korea may become more aggressive as the country seems poised to resume nuclear missile tests.  
EU 
Plenty of economic data to come from the euro area next week which will no doubt draw a lot of attention, starting with the flash PMIs on Monday.
With markets once again getting ahead of the curve and pricing in a small rate hike in October, despite President Christine Lagarde pushing back against it, there will be a lot of focus on the releases and what they tell us about inflation.
Italian lawmakers will start voting next week for the country's next President, with Prime Minister Mario Draghi the favorite.
UK
A relatively quiet week as far as the UK is concerned. From a data standpoint, the week basically starts and finishes on Monday with the flash PMIs. With four rate hikes priced in this year, the focus remains on the inflation outlook and whether more may be needed.
Of course, the political arena is far more in the headlines right now. Boris Johnson is hanging on by a thread as we await the outcome from Sue Gray's investigation into Downing Street parties during lockdown. Pressure has become almost unbearable on the Prime Minister but he came out fighting during PMQ's and if Gray returns a favorable report, he could well live to see another day. 
Russia
A quiet week on the economic side, with industrial output on Tuesday and PPI on Wednesday the only notable releases.

As far as Russia is concerned, the focus is on the geopolitics and whether the country is, as the US warns, about to invade Ukraine. The market impact could be very negative in that case and the currency is already coming under some pressure, despite higher oil prices, as the odds increase.
South Africa
Inflation rose faster than expected last month, reaching 5.9%, up from 5.5% in November, which is right at the upper end of the central bank target range of 3-6%. The jump has made a second consecutive 25 basis point hike very likely which will take the repo rate to 4%.
Turkey
A rare moment of refrain from the CBRT this week saw the repo rate remain at 14%. That brought an end to a run of four consecutive rate cuts that saw the repo rate slashed by 5% and inflation soar to 36%.
The move left the lira quite stable for another week after an extraordinarily volatile couple of months. Governor Sahap Kavcioglu's briefing on the quarterly inflation report on Thursday will be all the more interesting after the decision to hold rates. 
The CBRT said this week that a comprehensive review of the policy framework is being conducted and the lira will be prioritized. Perhaps we'll learn more about what that means next week and whether more volatility is coming.
China
China Industrial Profits for December, which will be released on Thursday, is a key gauge of the strength of the business sector. The consensus stands at 10%, up from the November gain of 9.0%.
China has responded to recent Covid-19 outbreaks by enacting a zero-tolerance policy. There are more than 20 million people are in lockdown, but the economy has held up.
India
The Indian state of Maharashtra announced that it will reopen schools this week. Although the state had the highest number of Omicron cases in the country, new cases have fallen sharply. This raises hopes that Omicron has peaked and the economy can reopen. India has been devastated by Covid, recording almost 500,000 deaths from the pandemic.
No major data next week but traders continue to look for clues around a possible rate hike in February in response to rising global yields and higher oil prices.
Bank Holiday on Wednesday.
Australia 
Australia releases CPI for Q4 on Tuesday. The consensus stands at 0.8% QoQ, unchanged from the third quarter. Price rises have been driven by an increase in energy, food, and new home construction costs. The energy component may ease in the coming months and wage growth remains weak, which means that inflationary pressures should be contained.
PMIs will be released early in the week which could dictate early trading.
Australia Day bank holiday on Wednesday.
New Zealand
New Zealand will publish CPI for Q4 on Thursday. Higher energy continues to fuel an upswing in inflation, with the headline reading expected to rise above 5.0% YoY. On a quarterly basis, CPI is expected to have climbed 0.8%, after a sharp rise of 2.2% in Q3. Gasoline and food costs are the primary drivers of inflation. 
Japan
After decades of deflation, Japan is seeing a rise in inflationary pressures.  On Tuesday, we'll get a look at BoJ Core CPI, the central bank's preferred inflation indicator. This will be followed on Thursday by Tokyo Core CPI for January. The consensus is a 0.2% gain, down from 0.5% prior. 
Inflation has been boosted by rising energy and food costs, which will likely continue to boost inflation. At the same time, the Omicron wave is a downside risk.
---
Economic Calendar
Monday, Jan. 24
Evergrande next dollar bond interest payments are due
German Chancellor Scholz discusses Covid pandemic strategy
Lawmaker ballot starts for Italy's presidency
COP27 climate summit
European Union foreign ministers meet in Brussels
European Commission VP Sefcovic and UK Foreign Secretary Truss meet for Brexit talks
Economic Data/Events
Australia CPI
Singapore CPI
Eurozone PMI
Germany PMI
UK PMI
Australia PMI
Japan Bank PMI
Taiwan industrial production, money supply
South Korea retail sales, department store sales
Switzerland sight deposits
Tuesday, Jan. 25
US FOMC begins a two-day meeting
IMF launches the World Economic Outlook update
Economic Data/Events
Germany IFO business climate
Mexico international reserves
New Zealand performance services index
Australia consumer confidence, CPI
Hungary Rate decision
US Conference Board consumer confidence
UK public finances, public sector net borrowing
Japan department store sales
Vietnam industrial production, retail sales, trade, CPI
Turkey real sector confidence
Spain PPI
Wednesday, Jan. 26
Economic Data/Events
FOMC Rate Decision: The Fed may stop bond purchases and set up a March liftoff
US new home sales, wholesale inventories
BOC Rate decisions: May raise rates 25 bps to 0.50%
Poland GDP
China industrial profits
New Zealand trade, credit card spending
Philippines agricultural output
Japan PPI services, leading index
Thailand capacity utilization, manufacturing production index
Singapore industrial production
Poland unemployment
Russia CPI, PPI
Switzerland Credit Suisse survey expectations
Spain mortgages
EIA Crude Oil Inventory Report
Thursday, Jan. 27
Economic Data/Events
US Q4 Advance GDP Annualized Q/Q: 5.8%e v 2.3% prior
US initial jobless claims, durable goods
European Central Bank's Edward Scicluna speaks at a European Savings and Retail Banking Group event
Norway's sovereign wealth fund releases key figures for 2021
Turkish central bank releases its quarterly inflation report
Hungary Rate Decision: Expected to raise interest rates by 30 basis points to 2.70%
Hong Kong Trade
Mexico Trade
Switzerland Trade
New Zealand CPI
Spain Unemployment
Singapore Unemployment
South Africa rate decision: Expected to raise rates by 25 basis points to 4.00%
South Africa PPI
China industrial profits
Japan machine tool orders
Australia Westpac leading index, Bloomberg economic survey, import-export price index
Russia gold and foreign reserves
Germany consumer confidence
Friday, Jan. 28
Economic Data/Events
US consumer income, University of Michigan consumer sentiment
German GDP
France GDP
Sweden GDP
Eurozone economic confidence, consumer confidence
Singapore Unemployment
Sweden Unemployment
Norway Unemployment
France PPI
Australia PPI
New Zealand consumer confidence
Japan CPI: Japan (Tokyo)
Thailand forward contracts, foreign reserves
Turkey economic confidence
South Africa monthly budget balance
Italy economic, manufacturing, and consumer confidence
Sovereign Rating Updates
Hungary (Fitch) 

Ireland (Fitch)

Finland (Moody's)

Austria (DBRS)
dollar
gold
inflation
deflation
markets
reserve
policy
money supply
interest rates
fed
central bank
inflationary