7 Stocks to Buy if the DWAC Trump SPAC Succeeds
"Your powers are weak, old man," a mechanized voice menaced in an empty chamber. Still, the protagonist had one ace up his sleeve. "If you strike…
"Your powers are weak, old man," a mechanized voice menaced in an empty chamber. Still, the protagonist had one ace up his sleeve. "If you strike me down, I shall become more powerful than you can possibly imagine." I imagine this is how former President Donald Trump's administration felt closing its first act, only to gear up for a resounding second, thus prompting a rethink toward certain stocks to buy. Just like in the iconic science fiction film Star Wars, a defeat may really be a victory in disguise.
Indeed, those who voted against Trump should gird themselves for a plot line ripped from a galaxy far, far away. This time, however, the Empire are the good guys. But instead of TIE fighters, the political left must worry about special purpose acquisition companies (SPACs). And one SPAC in particular — Digital World Acquisition (NASDAQ:DWAC) — has many fretting. Still, I see it as an opportunity for certain stocks to buy.
As you know, the DWAC SPAC will merge with Trump Media and Technology Group (TMTG), which carries the flagship business Truth Social. Billed as a social media platform that features no censorship — so long as you don't criticize it — Truth Social appears to be on course for long-term success. While there are some housekeeping measures to be completed, the prospects for DWAC-benefitting stocks to buy are probably very lucrative.
My InvestorPlace colleague Alex Sirois said it best: "In an age where polarization is king," DWAC makes sense. Honestly, it's the kind of polarization that you only find in Hollywood, ironically enough.
Here are the stocks to buy that may receive downwind profits upon a successful merger:
Now, it's not so much that DWAC will spark upward momentum in these stocks to buy. Rather, DWAC is emblematic of the resurrecting phoenix that is former President Trump — at least in the eyes of his supporters. And believe you me: his supporters won't take no for an answer this time around.
Stocks to Buy: Smith & Wesson Brands (SWBI)
Source: Errant / Shutterstock.com
As a New York Times op-ed mentioned shortly after the 2020 election, 71 million people voted for Trump. Irrespective of where you stand on the possibility of voting irregularities large enough to swing the results in the former president's favor, one thing is clear: roughly half the country is upset and we remain a nation divided.
Not for a second do I doubt the veracity of the op-ed and its various observations. In my own (loose) social circles, I have witnessed extraordinary developments, from avowed atheists parroting religious-right talking points to longtime Democrats and former climate justice advocates jump on the Trump train. If anything, history should closely examine this moment if only for its unusual sociological undercurrents.
Anyways, the point of all this is that Trump is incredibly charismatic. And I think that's a huge positive for one of the best stocks to buy if the DWAC SPAC succeeds, none other than Smith & Wesson Brands. Remember, some of the dialogue from the right carried very strong overtures about hot conflicts.
I hate to be cynical, but once Truth Social gets going, such talk may intensify, boding well for SWBI.
Ammo Inc (POWW)
Source: ThomasLENNE / Shutterstock.com
Many years ago, legendary comedian Chris Rock stated that America had the wrong focus when it came to gun violence. Rather than gun control, he proposed bullet control: Each bullet should cost $5,000. That way, in his inimitable style, there will be no innocent bystanders.
At the time, Rock's comments brought the house down. Too bad (for firearms enthusiasts anyways) his words were also prophetic.
Well, maybe not to the tune of $5,000. But following the rabid surge for guns during the pandemic lockdowns, new proponents of the Second Amendment had another problem: no ammunition. With supply down and demand through the roof, we saw ridiculous price spikes in ammo.
Fast forward to the present and the shortage remains a problem. Not only that, it's the second hunting season where hunters have felt the pain directly. Unfortunately, there doesn't seem to be much relief over the horizon, which augurs well for Ammo Inc.
Let me be blunt: POWW isn't one of the stocks to buy because of its robust underlying fundamentals. Rather, if you have a firearm, you're going to need something to fire. Plus, with Truth Social providing the gun-friendly content, this might turn out to be a no-brainer despite its risky nature.
Stocks to Buy: Caterpillar (CAT)
Source: aapsky / Shutterstock.com
Back during the runup to the 2016 election, then-candidate Trump made multiple remarks about Caterpillar. Of course, being one of the great U.S.-based industrial icons, Caterpillar fit right into the "Make America Great Again" and "America First" campaign slogans, irrespective of how CAT executives felt about the whole thing.
If we're strictly juxtaposing the performance of CAT stock to Trump's term in office, you've got to give "The Donald" credit: shares flourished from the start of the administration to the end. To be fair, though, it's hard to measure the former real estate mogul's true impact. Following a strong 2017, CAT languished into the coronavirus-caused doldrums of 2020.
Still, if DWAC merges successfully with TMTG and kickstarts Truth Social into a higher gear, I think we're all going to have to consider adding Caterpillar to our must-watch list again. In part, this is because President Biden's approval rating slipped badly since he first took office. Second and more importantly, Truth Social will buttress one of the biggest political comebacks in American history.
Unless Biden magically turns the ship around, Trump's taking over the helm. And that's good news for CAT, one of the best stocks to buy (again).
Ford (F)
Source: JuliusKielaitis / Shutterstock.com
Way back in 2010, The Hill reported that iconic automaker Ford reaped "the benefits that go with being the only U.S. automaker not to take a bailout." At the time, the article stated that Ford "increased its share of the U.S. market, seen its stock increase six-fold over the last year and is hiring workers in a recession."
But can the company extend this capital for a few more years? If Truth Social becomes a powerful force in social media — and I genuinely believe this to be the case — then Ford may enter its own mini-renaissance. Sure, I'm a bit biased as an F stock owner, but you can't argue with its performance lately.
On a year-to-date basis, Ford shares have jumped over 126%. Much of that is due to the enthusiasm in the electric vehicle space, of course. Increasingly, it's no longer just Tesla (NASDAQ:TSLA) — possibly another one of the stocks to buy — providing viable EVs. The Ford Mustang Mach-E is simply brilliant and should help bring more people into the electric market.
And it's Ford. No politician can dismiss it on an election year, so it's in good hands no matter what.
Stocks to Buy: Boeing (BA)
Source: Marco Menezes / Shutterstock.com
Admittedly, Boeing may be the trickiest stocks to buy off a successful rise of Truth Social. You'll recall that in January 2020, then-President Trump stated that the aircraft manufacturer was a "big disappointment," per a CNBC report. The source of his displeasure? Boeing kept pushing back the 737 Max's return-to-service date following two fatal crashes.
But just a few months later, the president stated that he supported a bailout for Boeing due to the unprecedented impact of the Covid-19 pandemic. Per a CNN report, the company stated that it was primarily seeking loan guarantees. And honestly, what choice did Trump have regarding a show of support?
Boeing is America and America is Boeing.
Should Trump rise to power again, I believe BA stock would be a key beneficiary. In addition to being a brand ambassador of American commerce through its jetliners, the company also doubles as a defense contractor.
Fundamentally, a second Trump term will promise several pro-business initiatives that will get the juices flowing. And Truth Social will help get the word out to a very receptive audience.
New York Times (NYT)
Source: pio3 / Shutterstock.com
"Here is an eye-popping figure," wrote Callum Borchers of the Washington Post back in October 2016. "CNN will make approximately $100 million in television and digital advertising revenues more than it would expect in the typical election year," citing a report from NPR.
"Just to reiterate: That's not $100 million total; that's $100 million on top of the money CNN would have raked in anyway," Borchers clarified. Folks, the math is simple. When Trump is in the spotlight, the media — all media, left or right — wins. It could be real news, it could be fake news, it could be some random nonsense that you conjured up right before hitting the airwaves.
When it's Trump, it's money. I swear, the man is like Shiba Inu (CCC:SHIB-USD) articles for my particular industry — not that I'm complaining or anything. It pays the bills and then some.
Therefore, I think the New York Times will be a huge — no, yuuuge! — beneficiary of Truth Social and likely a second Trump term. My goodness, the wild editorials that the Times can publish will generate a torrent of traffic. Thus, NYT could be one of the best contrarian stocks to buy.
Stocks to Buy: Twitter (TWTR)
Source: WEnet Studio Via Stock Snap
In the iconic lightsaber duels between Donald Trump and Twitter CEO Jack Dorsey, the latter must have assumed that he was holding a royal flush in terms of sparking a de-platforming. Unfortunately, Dorsey should have spent more of his youth watching Star Wars instead of writing code all the time.
He would have realized that de-platforming a potent entity only leads to that person creating an even more influential platform, one that could even lead to a second term in the White House. Still, it's not like Dorsey won't accrue some benefits for Twitter. In some ways, the DWAC SPAC and Truth Social could be the best thing to have happened to the social media firm.
While Trump may have been forcibly removed from Twitter, many of his followers have not. Further, regular folks — and celebrities, can't forget about them — will need a place to vent as the second term (which I see as an inevitability) becomes closer and closer to reality.
Of course, the left-leaning media and big tech will cry foul, which will only add spice to this brewing narrative. If you have little interest in politics and simply want to make money, TWTR could be an excellent name among stocks to buy.
On the date of publication, Josh Enomoto held a LONG position in F. The opinions expressed in this article are those of the writer, subject to the InvestorPlace.com Publishing Guidelines.
A former senior business analyst for Sony Electronics, Josh Enomoto has helped broker major contracts with Fortune Global 500 companies. Over the past several years, he has delivered unique, critical insights for the investment markets, as well as various other industries including legal, construction management, and healthcare.
More From InvestorPlace
The post 7 Stocks to Buy if the DWAC Trump SPAC Succeeds appeared first on InvestorPlace.
3 Rare Earth Stocks on Watch as Talk of a Chinese Mega-Merger Grows
At a time when both the global supply chain crisis and U.S.-China relations hang hotly in the balance, China has announced an important decision that threatens…
At a time when both the global supply chain crisis and U.S.-China relations hang hotly in the balance, China has announced an important decision that threatens to affect both matters significantly. Today, the Wall Street Journal reports that China is planning to create a new rare earth mining company that will be owned by the state. While there's no question that the forming of such a company will directly affect rare earth stocks, so far the reactions from the sector have been mixed.
Source: LuYago / Shutterstock.com
What's Happening With Rare Earth Stocks
The rare earth sector has been an interesting one to follow this year, particularly as the electric vehicle (EV) boom has highlighted a new market for its companies. The news out of China today hasn't done much to affect Nevada-based MP Materials (NYSE:MP), a company that has seen more than its fair share of turbulence this past year but has remained overall in the green for most of it. As of this writing, MP stock is up 2.16% for the day, although it has declined slightly from the peak it saw this morning. While it's down more than 6% for the week, the stock is in the green for the month by more than 2%.
In a state not too far away, though, things aren't looking so rosy. Texas Mineral Resources Corp (OTCMKTS: TMRC) has seen its shares fall by more than 4% today, demonstrating a fairly turbulent pattern. Despite being up by more than 12% for the week, TMC is down for the month by almost 19%.
Many miles away in Australia, a similar company is experience similar patterns. Lynas Rare Earths (OTCMKTS:LYSCF) is down by more than 2% for the day with losses for the week just shy of that figure. For the month, though, the small stock has seen shares rise by more than 18%.
Why It Matters
China's new firm, titled China Rare Earth Group, will be based in the country's southern province of Jiangxi, an area rich in resources. It will be built through the merging of assets of several prominent state-owned mining firms. According to WSJ, part of the mindset behind this massive industry consolidation is the goal of gaining the clout necessary to "undercut Western efforts to dominate critical technologies."
For a company like MP Materials, there will very likely be negative implications if the firm is indeed constructed. The company has emphasized that its goals involve helping restore the rare earth supply chain and helping reduce the sector's heavy dependence on China. The international economic superpower that MP has focused on challenging is about to get considerably stronger and more powerful. That's bad news for MP and most other rare earth stocks.
While some reports have framed it as a company well-positioned to accomplish an important task, the picture painted for investors hasn't always been so positive. In October 2021, a report from Grizzly Research staked the claim that the company had issued unattainable projections. While the stock was down during that month, it's been rising fairly steadily since. Earlier this year, InvestorPlace's Joseph Nograles touted the upside potential he saw in MP stock as a key component of the emerging EV market.
What It Means
As TRMC and LYSCF trade at much lower levels than MP, it's hard to gauge just how much they stand to be affected. What is clear, though, is that China is clearly furthering its quest to dominate the section of the global supply chain that concerns strategic metals. The construction of a state-owned giant to help the country gain further control of highly valuable rare earth materials certainly won't do any favors for the U.S.
This story is certainly worth watching as it unfolds, but this is likely not the time for a bullish play on rare earth stocks.
On the date of publication, Samuel O'Brient did not have (either directly or indirectly) any positions in the securities mentioned in this article. The opinions expressed in this article are those of the writer, subject to the InvestorPlace.com Publishing Guidelines.
More From InvestorPlace
The post 3 Rare Earth Stocks on Watch as Talk of a Chinese Mega-Merger Grows appeared first on InvestorPlace.
Dear NIO Stock Fans, Mark Your Calendars for This Potential Catalyst on Dec. 18
Fans of electric vehicle (EV) stocks are anxiously awaiting Nio Day, which has been confirmed to take place on Dec. 18 in Suzhou, China. Nio (NYSE:NIO)…
Fans of electric vehicle (EV) stocks are anxiously awaiting Nio Day, which has been confirmed to take place on Dec. 18 in Suzhou, China. Nio (NYSE:NIO) is expected to debut at least two new vehicle models and possibly a brand new vehicle brand. During Nio Day 2020, the EV maker unveiled the ET7 sedan to much fanfare. Deliveries for the ET7 sedan are expected to start in 2022 for most countries, although confirmation for this timetable will likely be answered at Nio Day.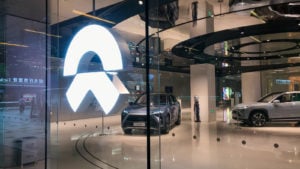 Source: Andy Feng/Shutterstock.com
Nio also impressed shareholders after releasing its November delivery numbers. The company reported that it had delivered 10,878 vehicles, up nearly 106% year-over-year (YOY). This brings total year deliveries to 80,940 vehicles, up more than 120% YOY. The November numbers were much needed after Nio reported disappointing October deliveries. Those numbers came in lower due to supply-chain issues and chip shortages. InvestorPlace contributor Vandita Jadeja notes that Nio's expected fourth-quarter deliveries of 23,500 to 25,500 vehicles will be difficult to accomplish.
Without further ado, let's dive right in to what investors should know about Nio's most exciting day of the year.
Nio Day: What NIO Stock Investors Should Know
Rumors are flying around that one of the new vehicles to be released during Nio Day is the ET5, a mid-sized sedan. The ET5 will reportedly compete with the BMW (OTCMKTS:BMWYY) 3-series and the Audi A4 at a lower price (Audi is owned by Volkswagen (OTCMKTS:VWAGY)).
The ET5 will likely be priced below the ET7, which has a base cost of around $69,000.
According to a research note from Deutsche Bank, the second mystery EV is expected to be similar to the Toyota (NYSE:TM) Alphard, a luxury multi-purpose vehicle (MPV) that "sold 20,000 units in China last year." Deutsche's second guess is a high-performance sports coupe.
Nio recently filed a trademark registration for the name EF9, according to ElectricVehicleWeb. This has led many to speculate that the new vehicle will be a convertible version of the EP9.
CEO William Li confirmed that Nio plans on adding three new models to the Nio Technology Platform 2.0 in 2022. One of the models will be the new ET7 sedan. The other two are still unknown.
Fans of NIO stock are also waiting for an update on overseas delivery times and availability, especially in European countries. The company will likely answer this question at Nio Day.
Li confirmed during a Q2 conference call that Nio had assembled a team to work on a new vehicle brand. In regards to the possible new vehicle brand, Li commented, "The relationship between Nio and our new mass-market brand will be like that of Audi-Volkswagen and Lexus-Toyota."
On the date of publication, Eddie Pan did not have (either directly or indirectly) any positions in the securities mentioned in this article. The opinions expressed in this article are those of the writer, subject to the InvestorPlace.com Publishing Guidelines.
More From InvestorPlace
The post Dear NIO Stock Fans, Mark Your Calendars for This Potential Catalyst on Dec. 18 appeared first on InvestorPlace.
Apple CEO Tim Cook Signed Discrete $275 Billion Deal With China in 2016
Apple CEO Tim Cook allegedly signed a discrete $275 billion agreement with China back in 2016, in an an effort
The post Apple CEO Tim Cook Signed Discrete…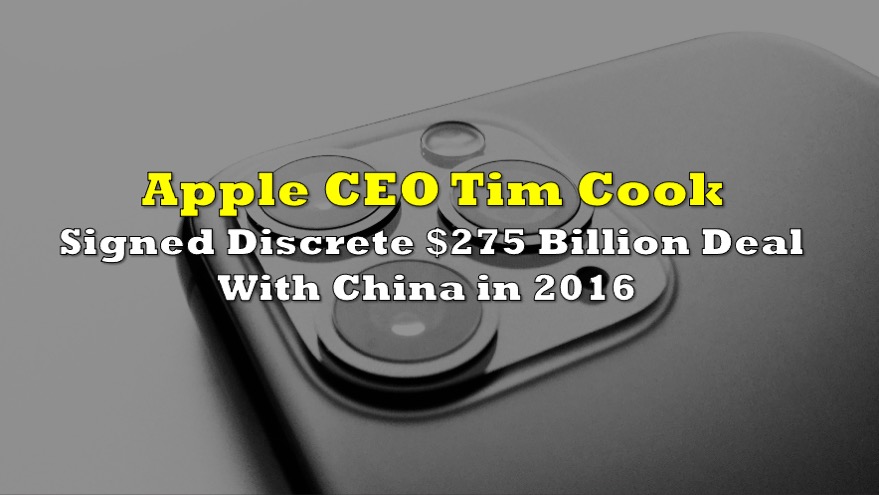 Apple CEO Tim Cook allegedly signed a discrete $275 billion agreement with China back in 2016, in an an effort to appease the country's authorities that were threatening to halt the distribution of Apple devices and services.
According to a comprehensive report published by The Information on Tuesday, which cited people familiar with the matter as well as internal Apple documents, Cook secretly entered into a five-year agreement with China via in-person visits throughout 2016. The objective of the deal was to appease the Chinese government, which threatened Apple with bad publicity and accused the US-based tech company of not doing enough for the country's economy.
Internal Apple documents reveal that the company's CEO "personally lobbied officials" to create a "memorandum of understanding" with the National Development and Reform Commission, in exchange for regulatory immunity. The agreement was allegedly devised by Apple's Chinese government affairs team, was personally served by Cook to Chinese officials, and amounted to more than $275 billion in spending.
The agreement comprised of a pledge to aid Chinese authorities in advancing their manufacturing capabilities, support domestic talent training, collaborate on research at Chinese universities, sign deals with local suppliers, and make direct investments in Chinese-based tech companies. In addition to that, Apple also agreed to spend billions of more dollars beyond its initial agreement, including setting up new retail locations, exploring renewable energy projects, and creating research and development facilities.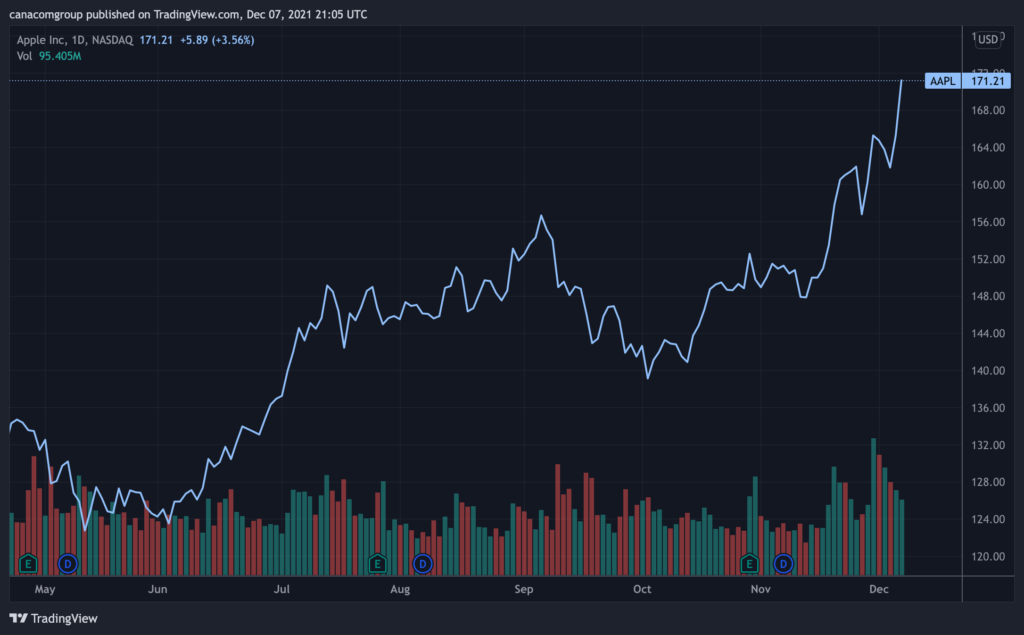 Information for this briefing was found via The Information. The author has no securities or affiliations related to this organization. Not a recommendation to buy or sell. Always do additional research and consult a professional before purchasing a security. The author holds no licenses.
The post Apple CEO Tim Cook Signed Discrete $275 Billion Deal With China in 2016 appeared first on the deep dive.