ABB, MEDATech demo fully automated fast charging solution on Western Star 4900XD-e
A new prototype ultra-fast charging platform for heavy-duty applications that features the ABB Ability™ eMine FastCharge charger and MEDATech ALTDRIVE…
A new prototype ultra-fast charging platform for heavy-duty applications that features the ABB Ability eMine FastCharge charger and MEDATech ALTDRIVE battery-electric powertrain solution is helping automate the charge of a Western Star 4900XD-e machine in a trial application.
ABB developed an integrated charging infrastructure, with the latest charger technology and a future-proof automated connection device, while MEDATech created a battery-electric powertrain that includes a charge-reception system that can be integrated into any heavy-duty vehicle.
Together with MEDATech's complete ALTDRIVE battery-electric vehicle system, ABB's ultra-fast charging forms a complete electric vehicle package that helps OEMs move away from diesel, according to MEDATech. Integrating ALTDRIVE into new vehicle builds will enable OEMs to fast-track their battery-electric offerings, complete with ultra-fast charging.
Offering up to 600 kW of power, the eMine FastCharge solution was launched by ABB in September as part of its ABB Ability eMine portfolio of solutions.
ABB and MEDATech have previously worked together on the conversion of the Western Star 4900 tractor to battery-electric operation, but this is the first time the two have tested the automated charging functionality of the FastCharge solution on ALTDRIVE technology.
"Designed for the harshest environments, this flexible and fully-automated solution can easily be installed anywhere, and can charge any truck, without the need of human intervention," Mario Schmid, Project Lead Engineer at ABB, said.
Charging occurs with no help from machine operators, according to the companies. Drivers station their vehicles next to the charger and the ABB Ability eMine FastCharge does the rest. When the system senses a vehicle is near, it moves the connection pin into position and inserts it into the receptacle, carrying out charging in a fully-automated fashion.
With ABB's charging capability matching charging cycles to the production, charging times of less than 15 minutes can be achieved, according to the companies.
On September 10, ABB and MEDATech announced the signing of an MoU to jointly explore solutions to decarbonise mining operations through charging solutions and optimised electric drive systems in BEVs for heavy-duty applications.
The post ABB, MEDATech demo fully automated fast charging solution on Western Star 4900XD-e appeared first on International Mining.
New Lithium Miner, Snow Lake Resources, Completes IPO
On November 18, Manitoba-based Snow Lake Resources Ltd. (NASDAQ: LITM) issued 3.2 million shares in an IPO led by ThinkEquity
The post Snow Lake Resources,…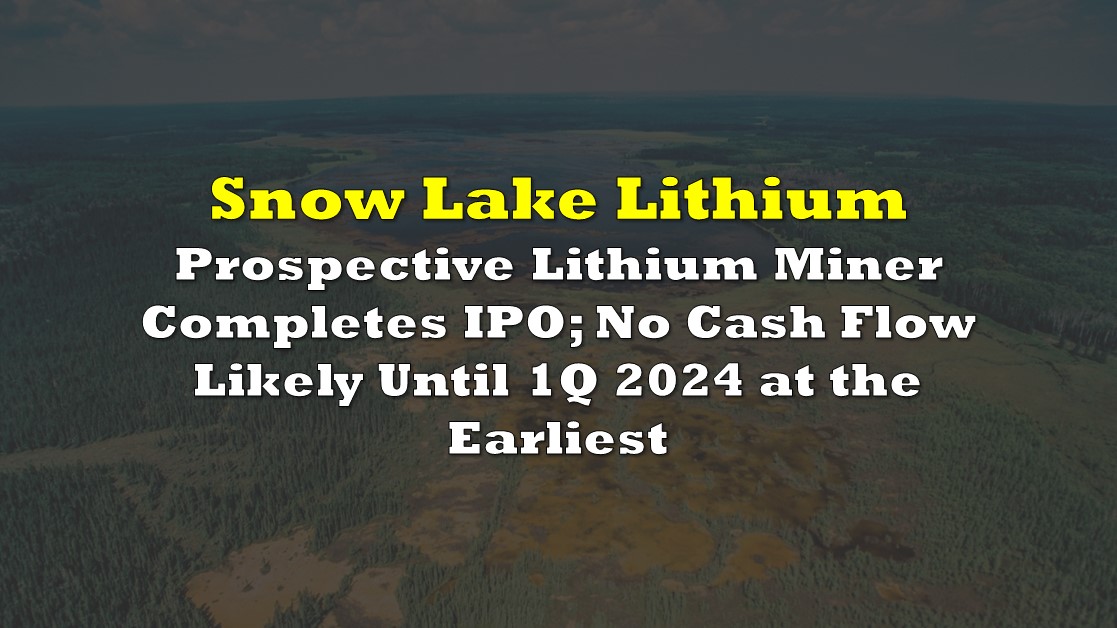 On November 18, Manitoba-based Snow Lake Resources Ltd. (NASDAQ: LITM) issued 3.2 million shares in an IPO led by ThinkEquity at a price of US$7.50 per share. The company hopes to develop the first renewable energy-powered mine that can produce battery grade lithium. 
Snow Lake's planned Thompson Brothers Lithium Project encompasses 13,828 acres about 20 kilometers east of Snow Lake, Manitoba, which is generally considered a mining-friendly jurisdiction.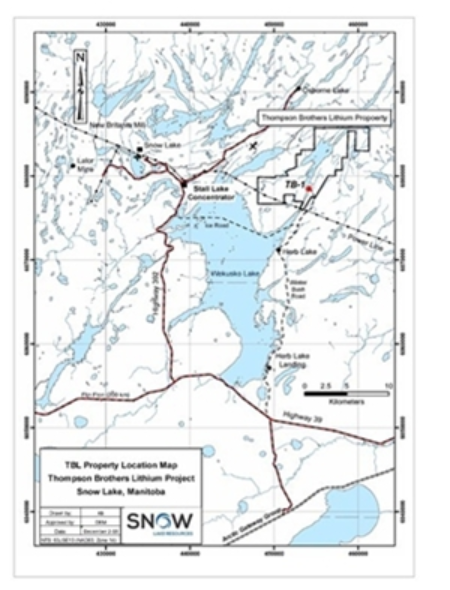 While Snow Lake's business plan touches on some of the hottest buzzwords in the investing world today – battery grade lithium and renewable energy – and a gigantic volume of 24.6 million of its shares, or 125% of fully diluted shares outstanding, traded on November 19, we urge investors to exercise caution on Snow Lake stock. Admittedly, lithium stands to be in great demand in the battery cathodes of electric vehicles (EVs) for many years to come, and the cash proceeds from the IPO will allow the company to engage in necessary resource development activities and complete technical studies.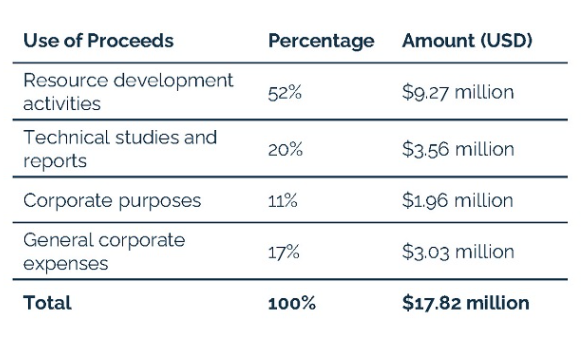 However, the company does not plan to begin mining activities until 1Q 2024, around 2 ½ years from now. Investors who are bullish on lithium's prospects may want to focus on companies poised to begin production in the nearer term. Moreover, a substantial amount of work must be accomplished over the next 30 months in order for mining — and cash flow — to commence. 
A Preliminary Economic Assessment is nearing completion, but permitting and environmental studies must also be finished, as well as at least 20,000 meters of drilling, during that time.

After factoring in the total 3.68 million shares sold in the offering, Snow Lake's fully diluted shares outstanding are about 19.4 million. (On November 24, IPO underwriters exercised their full 480,000-share overallotment option.). At Snow Lake's current share price of US$6.49, the company's stock market capitalization is around US$126 million, and its enterprise value is roughly US$99 million. Snow Lake's enterprise value reflects pro forma net cash of around US$27 million from the IPO.
An Australian-based company, Nova Minerals Limited (OTC: NVAAF), will own about a 60% stake in Snow Lake after the IPO share issuance, down from 74% pre-IPO. Snow Lake management owns around 8% of current fully diluted shares.
It is of course possible that Snow Lake's Thompson Brothers project proves to be a huge find and that both the permitting and ultimately the mining processes proceed more smoothly and quickly than expected. In that case, the stock could perform well over the longer term.
Snowflake appears to check many boxes that have investors' intense attention: anything related to electric vehicles (EV) and renewable energy.  Nevertheless, no cash flow seems likely for at least 2 ½ years. It seems to us that investors' current available capital might be better channeled to EV-related companies that could generate cash in the nearer term.
Snow Lake Resources Ltd. last traded at US$6.49 on the NASDAQ.
---
Information for this briefing was found via Edgar and the companies mentioned. The author has no securities or affiliations related to this organization. Not a recommendation to buy or sell. Always do additional research and consult a professional before purchasing a security. The author holds no licenses.
The post Snow Lake Resources, A Prospective Lithium Miner, Completes IPO; No Cash Flow Likely Until 1Q 2024 at the Earliest appeared first on the deep dive.
We Don't Talk About Collapse To Revel In It, We Talk About Collapse To Prevent It
We Don't Talk About Collapse To Revel In It, We Talk About Collapse To Prevent It
Authored by Charles Hugh Smith via OfTwoMinds blog,
If…
We Don't Talk About Collapse To Revel In It, We Talk About Collapse To Prevent It
Authored by Charles Hugh Smith via OfTwoMinds blog,
If one possible result of the current system is collapse, realizing the system itself must be changed isn't doom-and-gloom, it's problem-solving.
Those of us who discuss collapse are generally dismissed as doom-and-gloomers, the equivalent of people who watch dash-cam videos of vehicle crashes all day, reveling in disaster. Why would we spend so much effort discussing collapse if we didn't long for it?
Those dismissing us all as doom-and-gloomers hoping for collapse have it backward: yes, some long for collapse as a real-life disaster movie, but those discussing collapse in systems terms are trying to avoid it, not revel in it.
If the system is vulnerable beneath a surface stability, then the only way to avoid negative consequences is to understand those vulnerabilities / fragilities and work out systemic changes that reduce those risks.
It's not the analysis of vulnerabilities that causes collapse, it's refusing to look at vulnerabilities because to do so is considered negative. Why not be optimistic and just go with the consensus that the status quo is impervious to serious disruption? Can-do optimism is all that's needed to overcome any spot of bother.
The problem is humanity's propensity to confuse optimism with magical thinking. This confusion is particularly visible in any discussion of energy. The status quo holds that every problem has a technological solution, and doubting this optimism is dismissed as naysaying: "why can't you be positive?"
I consider myself an optimist in the sense that I see solutions that are within reach if we change our definition of the problem so we can enable new solutions. I consider myself a practical, pragmatic optimist because I understand from life experience that systemic solutions generally require arduous transformations that will demand great effort and sacrifice. In many cases, this process is mostly a series of failures and disappointments that are the essential parts of a steep learning curve.
But little of this basic awareness is visible in media descriptions of "solutions."
Thus every advance in a lab somewhere is immediately touted as the globally scalable solution: algae-based fuel, modular nuclear reactors, new battery designs, etc., in an endless profusion of technologies which are 1) not even to the prototype stage 2) cannot be scaled 3) limited to specific uses 4) require the construction of new infrastructure 5) consume vast resources to be built, including hydrocarbons 6) are not renewable as they must be replaced every 10-15 years 7) are not cost-effective once externalities are included 8) are intrinsically impractical due to complexity, dependency on rare minerals, etc.
All this "optimism" is actually 95% magical thinking, as the practical, real-world realities are dismissed or glossed over: "oh, they'll figure all that out."
In other words, throw enough money and talent at a problem ("we went to the moon, so anything is possible!") and it will always be solved in a way that's bigger and better. This is not optimism, this is magical thinking being passed off as optimism. Real optimism is cautious and contingent, hyper-aware that solutions are a dependency chain that only reach cost-effective scalability if an entire chain of circumstances and advances line up just right.
There's another source of confusing optimism and magical thinking: being too successful for too long. Former Intel CEO Andy Grove discussed this in his book Only the Paranoid Survive: once an organization reckons it has succeeded and has everything necessary to continue achieving success without making any systemic changes, then it's doomed to decay and eventual collapse.
When success becomes the default then all the hard parts of success–sacrifices made, failures mopped up, gambles that didn't pay off and gambles that did–melt away and all that's left is a sunny confidence that somebody somewhere will work out a solution that scales up to solve the problem for all of us: "we have top people working on it–top people!"
Meanwhile, back in the real world, it takes 20 years to get a new bridge approved and built in the U.S., 20 years for a new subway line approved and built and 20 years to get a new landfill approved.
We're supposed to make the leap to a renewable zero-net-carbon future in 20 years and we can't even build one new-design nuclear reactor prototype in 20 years, even as we'd need hundreds of new reactors to replace a significant slice of hydrocarbon consumption.
But if you dare to point out this painfully visible discrepancy between the real-world difficulties in getting a single prototype built in less than 20 years and the claim that we're going to transition away from hydrocarbons in 20 years, then you're a doom-and-gloomer, a naysayer who derives some bitter pleasure from shooting down optimists working on painless, sacrifice-free techno-solutions.
The essence of magical thinking is the belief that the long dependency chain between the idea/lab experiment and a solution that's cost-effective and scales up to serve everyone will always fall into place because it's always fallen into place in the past, and so there's no reason to doubt that all the pieces will fall into place going forward.
This is magical thinking because it has zero interest in the real-world constraints embedded in each link in the long chain. If you bring up any of these constraints, the magical thinking "optimist" is immediately annoyed and accuses you of being a bitter naysayer. The idea that there might be real-world constraints that "top people" can't overcome is rejected as naysaying.
The possibility that there might be systemic constraints is rejected out of hand because "anything's possible if we throw enough money and talent at it." There will always be a solution / substitute which will be affordable and sacrifice-free.
That all the previous examples of this were enabled by our exploitation of the easiest-to-extract hydrocarbon wealth is overlooked as a footnote.
This leaves us all frustrated. Those of us grounded in the real world are frustrated that if we bring up any real-world constraints–for example, those wondrous untapped ore deposits that are going to make all these new techno-wonders cheap and quick and easy are far from paved highways, far from major river or bluewater ports, far from processing plants, and far from sources of the millions of liters of diesel fuel that will be needed onsite to extract the ores–then we're bitter naysayers who can't bear optimism and easy success, while the magical thinking "optimists" are frustrated that we're not accepting the technocratic religion that "top people" and a tsunami of money will solve any problem.
One thing I've noticed is "top people" (actual experts with long experience) are never the ones hyping some new technology as the pain-free affordable solution unless they're paid shills of special interests. Then they hype nuclear reactors as the solution without mentioning the problem of what to do with the waste, to name one constraint "optimists" inevitably ignore.
In the real world, the hard part is getting every link of the long dependency chain to work reliably and at a cost that's sustainable/affordable. Success comes not from blithely dismissing constraints as naysaying but from accepting most potential solutions will fail due to issues for which there is no cost-effective, practical, scalable fix.
On a systemic level, this requires questioning whether the system itself has to change if we want a different result. If one possible result of the current system is collapse, realizing the system itself must be changed isn't doom-and-gloom, it's problem-solving.
*  *  *
Thank you, everyone who dropped a hard-earned coin in my begging bowl this week–you bolster my hope and refuel my spirits. If you found value in this content, please join me in seeking solutions by becoming a $1/month patron of my work via patreon.com.
My recent books:
A Hacker's Teleology: Sharing the Wealth of Our Shrinking Planet (Kindle $8.95, print $20, audiobook $17.46) Read the first section for free (PDF).
Will You Be Richer or Poorer?: Profit, Power, and AI in a Traumatized World (Kindle $5, print $10, audiobook) Read the first section for free (PDF).
Pathfinding our Destiny: Preventing the Final Fall of Our Democratic Republic ($5 (Kindle), $10 (print), ( audiobook): Read the first section for free (PDF).
The Adventures of the Consulting Philosopher: The Disappearance of Drake $1.29 (Kindle), $8.95 (print); read the first chapters for free (PDF)
Money and Work Unchained $6.95 (Kindle), $15 (print) Read the first section for free (PDF).
Tyler Durden
Sat, 11/27/2021 – 11:52
renewable
Canadian Lithium Developer Receives US$100 Million Equity Infusion from Leading US Investment Group
Source: Streetwise Reports   11/24/2021
Standard Lithium Ltd.'s shares rose 22% after the firm reported that a Koch Investments Group subsidiary…
Source: Streetwise Reports   11/24/2021
Standard Lithium Ltd.'s shares rose 22% after the firm reported that a Koch Investments Group subsidiary has agreed to make a strategic investment in the company of CA$127.07 million via a direct private placement.
Lithium project developer Standard Lithium Ltd. (SLI:TSX.V; SLI:NYSE American), which is engaged in development, extraction and production of lithium carbonate, today announced that "Koch Strategic Platforms (KSP), a subsidiary of Koch Investments Group, will make a US$100 million investment in Standard Lithium through a direct private placement to support the company's strategic development goals."
The companies noted that the KSP's decision to invest in Standard Lithium was made after extensive due diligence regarding Standard's LiSTR DLE technology, its Lanxess project's demonstration plant and its project development plans.
In addition to the direct equity investment, the two firms expect to pursue strategic opportunities with other Koch Industries affiliate companies to achieve Standard Lithium's project development objectives. Specifically, the firms mentioned that Koch Engineered Solutions (KES) will be an excellent collaborative partner that can provide key process equipment, engineering, procurement, and construction services and Koch Minerals & Trading (KM&T) is well suited to handle trading of required materials and lithium products produced.
The company advised that the net proceeds from the investment will be used to continue and accelerate its first commercial Lanxess facility project and to advance its South West Arkansas Lithium Project. The funds will also be utilized to further improve and commercialize Standard's modern lithium extraction and processing technologies that in turn will allow for even greater project expansion.
Standard Lithium's CEO Robert Mintak commented, "We're entering an important phase for Standard Lithium and we're thrilled to be starting it with a globally recognized industrial leader like Koch Strategic Platforms as a partner…KSP has an impressive track record of investing in disruptive technologies and their backing is an important endorsement of the Company's core technology, development plans and of our intent to make the Gulf Region a leading supplier of lithium resources."
Koch Strategic Platforms' President David Park remarked, "KSP is focusing on investing in companies with strong tailwinds that are disrupting the market as we know it. We are excited to invest in Standard Lithium as they pave a path forward towards lithium production here in the U.S. This is an exciting time for energy transformation and we believe KSP's investment in Standard Lithium can help accelerate the production of lithium resources right here at home."
The report indicated that through a direct private placement, KSP will invest a total of CA$127.07 million (US$100.0 million) in Standard Lithium. In exchange, KSP will receive 13,480,083 of Standard Lithium's common shares at a price of CA$9.43 (US$7.42). The transaction is conditional upon adherence to certain statutory resale restrictions under U.S. and Canadian securities laws and remains subject to ordinary closing conditions and approval from TSX Venture Exchange.
Standard Lithium Ltd. is a lithium development and production company headquartered in Vancouver, B.C. The firm at present is engaged in testing and proving commercial viability of lithium extraction from greater than 150,000 acres of permitted brine operations at its Lanxess Project in southern Arkansas. The firm stated that at its flagship Lanxess south plant facility, it has it has commissioned "a first-of-a-kind industrial-scale direct lithium extraction demonstration plant that utilizes its proprietary LiSTR technology to selectively extract lithium from Lanxess's tail brine."
The company mentioned that its processes are environmentally friendly as there is no need to build evaporation ponds. In addition, Standard's methods significantly reduce processing time and enhance lithium recovery yields. The firm noted that it is also actively pursuing a 30,000-acre property package of lithium resources in southwest Arkansas offering brine leases as well as 45,000 acres of mineral leases in San Bernardino Co., Calif.
Koch Strategic Platforms has offices in Atlanta, Ga. and Wichita, Kan. and is one Koch Investments Group's six key subsidiaries along with Koch Asset Management, Koch Disruptive Technologies, Koch Equity Development, Koch Investment Management and Koch Real Estate Investments. KSP was established in 2020 with its efforts centered around making key strategic investments in both public and private high-growth companies across many industries that demonstrate innovative and disruptive potential.
Standard Lithium started the day with a market cap of around $1.3 billion with approximately 147.4 million shares outstanding. SLI shares opened more than 11% higher Friday at $9.68 (+$0.98, +11.26) over Thursday's $8.70 closing price. The stock traded Friday between $9.18 and $10.74 per share and closed for trading at $10.63 (+$1.93, +22.18%).
Sign up for our FREE newsletter at: www.streetwisereports.com/get-news
Disclosure:
1) Stephen Hytha compiled this article for Streetwise Reports LLC and provides services to Streetwise Reports as an independent contractor. He or members of his household own securities of the following companies mentioned in the article: None. He or members of his household are paid by the following companies mentioned in this article: None.
2) The following companies mentioned in this article are billboard sponsors of Streetwise Reports: None. Click here for important disclosures about sponsor fees.
3) Comments and opinions expressed are those of the specific experts and not of Streetwise Reports or its officers. The information provided above is for informational purposes only and is not a recommendation to buy or sell any security.
4) The article does not constitute investment advice. Each reader is encouraged to consult with his or her individual financial professional and any action a reader takes as a result of information presented here is his or her own responsibility. By opening this page, each reader accepts and agrees to Streetwise Reports' terms of use and full legal disclaimer. This article is not a solicitation for investment. Streetwise Reports does not render general or specific investment advice and the information on Streetwise Reports should not be considered a recommendation to buy or sell any security. Streetwise Reports does not endorse or recommend the business, products, services or securities of any company mentioned on Streetwise Reports.
5) From time to time, Streetwise Reports LLC and its directors, officers, employees or members of their families, as well as persons interviewed for articles and interviews on the site, may have a long or short position in securities mentioned. Directors, officers, employees or members of their immediate families are prohibited from making purchases and/or sales of those securities in the open market or otherwise from the time of the decision to publish an article until three business days after the publication of the article. The foregoing prohibition does not apply to articles that in substance only restate previously published company releases.

( Companies Mentioned: SLI:TSX.V; SLI:NYSE American,
)