Fintech Plenti pulls further away from competition as it racks up $1bn loan book
Special Report: Plenti's record half has paved the way for its maiden profit and an ambitious target of a $5bn … Read More
The post Fintech Plenti…
Plenti's record half has paved the way for its maiden profit and an ambitious target of a $5bn loan book.
The non-bank lending sector has been a major beneficiary of the Open Banking initiative, and over the last few years, the burgeoning sector has been taking market share away from traditional lenders.
According to data, there are now more than 600 non-bank lenders in Australia, which make up 7% of all debt financing in the country.
ASX-listed fintech lender Plenti Group (ASX:PLT) is head of the pack, after delivering another record half that saw its loan book ballooning to $1bn.
Speaking directly with Stockhead, Plenti CEO Daniel Foggo said that being a fintech lending pioneer, Plenti was the first listed fintech to achieve a $1bn loan portfolio.
"Reaching the $1bn loan book has put us some way ahead of our competition," Foggo told Stockhead.
"And I think there's a virtuous circle effect of being the largest in your space, as we're able to pull further away by investing in new technology to improve the customer experiences we deliver."
Plenti has been able to achieve this milestone in just seven years, having been founded in 2014 and listing in September 2020.
Its loan book has grown from strength to strength from what was virtually a standing start.
The massive growth has been underpinned largely by its automotive loan segment, which has increased in double digits every year.
"The automotive market is a vast market and Plenti still only has a 2% penetration despite the growth we've achieved in the past year," Foggo said.
The segment is huge, and in Australia it's a $35-$40bn annual market, which gives Plenti a long runway for further growth.
And that doesn't include the electric vehicle (EV) market, which is expected to explode in the coming years after a recent push from the government.
Plenti is jumping on the EV opportunity early, launching a suite of loan products and tools for EV buying customers.
The company said its EV loan product will offer a 50-basis point discount on its already highly competitive combustion engine lending rates.
Customers will also have the ability to borrow additional amounts to fund EV-related infrastructure such as chargers, downloadable vehicle upgrades and other accessories.
"We're working to bring on a number of different manufacturer partners as EVs are launched in this market, which will help us grow our auto originations quite significantly over the next 12 months."
Maiden profit and $5bn loan book target
After another record half that saw loan originations jump by 183% and reach $915m,  Foggo has now set an ambitious target of reaching a $5 billion loan portfolio by calendar 2025.
"If we just keep funding what we fund today, our loan book will grow to $2bn,  but we've got great confidence in our ability to grow more than that across all three of our lending verticals," Foggo said.
Plenti's three verticals encompass auto lending, personal loans, and renewable energy (solar and battery systems) where a buy-now-pay-later finance option is available.
The company has also projected to deliver its maiden bottom line Cash NPAT profitability in the second half, estimating it at over $1m.
This will be achieved on the back of its cost-to-income ratio which is now below 50%, on track to meet the medium target less than 35%.
In August, Plenti demonstrated how its top-line growth is converting into strong margin growth with a marquee asset-backed securitisation (ABS) deal.
The company issued $306.3m of notes backed by loans in its automotive lending portfolio, which was given a AAA rating by Moody's.
Operational costs are also showing a downward trend.
"We've provided an investor presentation chart that shows the originations we've achieved for every period per employee."
"And the really pleasing thing here is, we had about seven employees per million dollars worth of funding a couple of years ago, and that has substantially reduced to well below two now," Foggo said.
He says that  having the visibility of profitability is  important for investors to see, proving that the business model works.
"We look to continue to grow and scale, and derive more and more attractive economics as we drive efficiencies in our business."
This article was developed in collaboration with Plenti Group, a Stockhead advertiser at the time of publishing.
This article does not constitute financial product advice. You should consider obtaining independent advice before making any financial decisions.
The post Fintech Plenti pulls further away from competition as it racks up $1bn loan book appeared first on Stockhead.
Copper Market: What is it Signalling Today?
The Copper Market tends to bottom and top before the Stock market. Hence examining the copper market can provide valuable clues in terms of market direction….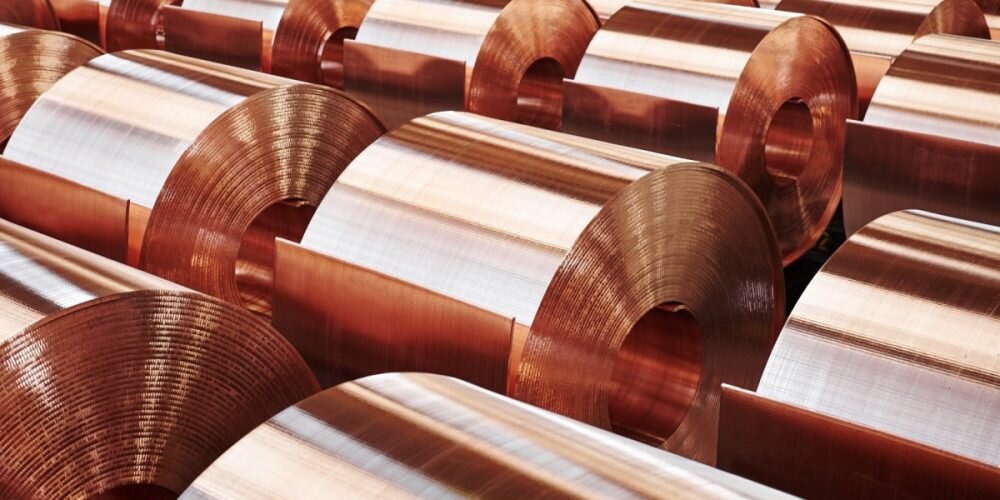 The Copper Market tends to bottom and top before the Stock market. Hence examining the copper market can provide valuable clues in terms of market direction. Suppose the copper market tops after experiencing a strong rally. In that case, it should serve as an early warning sign that the stock market is in store for a significant correction.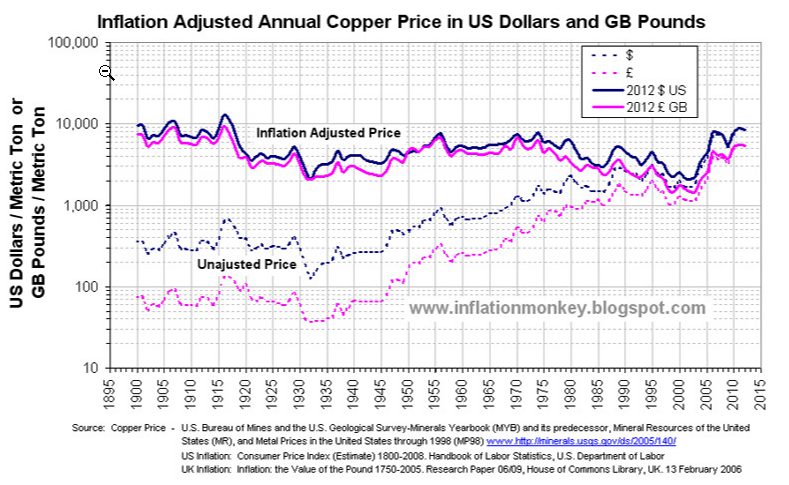 The price of copper on an inflation-adjusted basis was higher in the 1915-1916 timelines than it is today. So much for the Hyperinflation, garbage theory. Having said that, copper is a leading indicator, so it tends to bottom and top before the markets. Looking at the current action of copper, it appears that copper has enough mojo left for one more sprint. This sprint could take it to the 5.10 to 5.50 ranges, likely coinciding with a multi-month top.
Hence the argument that the markets are likely to experience a more substantial correction in 2022 continues to gain traction. The markets have not experienced a robust correction for a while. They could shed 18% on the low-end and 24 to 27 per cent on the high end. The odds are that the trend will remain intact, and this strong correction will lead to the birth of an even spunkier bull. Or it could simply reinvigorate the current bull. The bull born after the COVID crash is a hybrid bull, and it will put up a mighty fight before it surrenders.
Other Articles of Interest
The post Copper Market: what is it signalling today? appeared first on Tactical Investor.
Fisker Living Up to the Hype After SUV Debut at L.A. Auto Show
Shares in electric vehicle startup Fisker (NYSE:FSR) had been on the rise since the end of October. After FSR stock spent much of the summer and fall…
Shares in electric vehicle startup Fisker (NYSE:FSR) had been on the rise since the end of October. After FSR stock spent much of the summer and fall in a slump, that was welcome news for investors. One of the driving factors behind the optimism was the approaching Los Angeles Auto Show, where the company was scheduled to officially debut a production-intent version of its battery-powered Ocean SUV. The debut came, and FSR promptly dropped nearly 10%. The following days, shares slid another 6%.
Source: Eric Broder Van Dyke / Shutterstock.com
Did the Fisker Ocean fail to live up to expectations, or was this simply a case of excitement dying down after the big reveal? After all, the company is still a year from production.
If it's the former, then there are other EV stocks that would be a safer bet. However, if we're simply dealing with a case of a temporary cooling in enthusiasm now that the big reveal is over and the reality of a year-long wait sets in, then opportunity may just be knocking. 
L.A. Auto Show 
Fisker has shown off its Ocean EV in the past, but there's been a healthy dose of skepticism around it. That's always the case when you're looking at a prototype. Specs and design elements can change. Pricing is a ballpark at best, and Fisker was promising a battery-powered SUV for under $40K with an affordable $379 monthly payment option.  
In terms of living up to sky-high expectations, Fisker delivered at the L.A. Auto Show, taking the wraps off the production-intent Ocean EV. 
There are three different variations and one, the Ocean Sport, has a $37,499 starting price, without counting any tax credits. That version is four-wheel drive, has a 6.9 second 0-60 mph time, and 250 miles of range. At the other end of the spectrum, Ocean Extreme (starting price of $68,999) is all-wheel drive with a 3.6-second 0-60 mph time, and 350-plus miles of range. The Ocean Extreme's unique SolarSky roof trickle charges the battery, adding up to 2,000 miles per year in additional driving range.
The company also confirmed EV fans can pick up an Ocean for $379 per month. This is a flexible lease plan that can be ended at any time. It has 30,000 miles of annual driving and requires a $2,999 initiation and activation fee.
As for when you can actually buy an Ocean, Fisker says it remains on track to begin production  in Austria next November.  
Add an Analyst Upgrade 
Part of the FSR stock rally this month was an analyst upgrade a week before the L.A. Auto Show. Bank of America analyst John Murphy raised his price target for FSR from $18 to $24, adding to the momentum.
According to TipRanks, the majority of analysts agree. The stock has a buy rating and a $24 average price target after seven ratings, which would be over 10% upside from the stock's current price.
Bottom Line on FSR Stock
Back in June, I wrote that FSR stock had significant long-term growth potential thanks to high demand for EVs. However, it also had risk, primarily around the fact that it had yet to actually produce a vehicle. In addition, the company had a pattern of announcements falling through, which was causing some skepticism. 
Fisker's performance at the L.A. Auto Show this week went a long way toward alleviating those concerns. The Ocean is still a year from production, but revealing the finalized version(s) of the Ocean is a big step. In addition, Fisker confirmed it would be offering an Ocean for under $40,000 and a $379 per month payment — a claim that helped to generate excitement about the company, but had been widely doubted to actually materialize.
At the time I published that post, FSR stock closed at $19.28 and earned a "B" rating in Portfolio Grader. Four and a half months later, that situation hasn't changed much. Fisker shares are up slightly and the stock still rates a "B." However, the likelihood that the Fisker Ocean will reach its production goal — and be an in-demand EV — seems more realistic than ever.
On the date of publication, neither Louis Navellier nor the InvestorPlace Research Staff member primarily responsible for this article held (either directly or indirectly) any positions in the securities mentioned in this article.
Louis Navellier, who has been called "one of the most important money managers of our time," has broken the silence in this shocking "tell all" video… exposing one of the most shocking events in our country's history… and the one move every American needs to make today.    
More From InvestorPlace
The post Fisker Living Up to the Hype After SUV Debut at L.A. Auto Show appeared first on InvestorPlace.
4 EV Infrastructure Stocks to Buy
EV infrastructure stocks are sure to see increased focus as EVs gain mass acceptance. Here are some of the best EV infrastructure stocks to buy.
The post…
Electric vehicle sales are fast on the rise, which bodes well for top EV infrastructure stocks. Yes, the overall market share is still quite small with EVs accounting for about 2.4% of new vehicle sales in 2020, according to the International Council on Clean Transportation. Still, the sheer number of new EV sales has grown from just a few thousand in 2010 to over 315,000 new vehicle sales per year from 2018 to 2020.
To put it another way, EV sales have increased roughly 100 times since 2010. That being said, 2010 was the year the Nissan Leaf and Chevrolet Volt were released in the U.S. Plus, at that time Tesla was just a startup with no vehicles on the road, so EV sales were just beginning.
Regardless, EV sales have grown immensely in what is quite a short time in the auto industry. To support that immense growth, there must be infrastructure in place. While electric vehicles can be charged at home, that may not be possible for those with street parking, and rapid charging is needed for long-haul driving.
Thus, EV infrastructure stocks are sure to see increased focus as EVs gain mass acceptance. To support that transition, here are some of the best EV infrastructure stocks to buy:
EV Infrastructure Stocks to Buy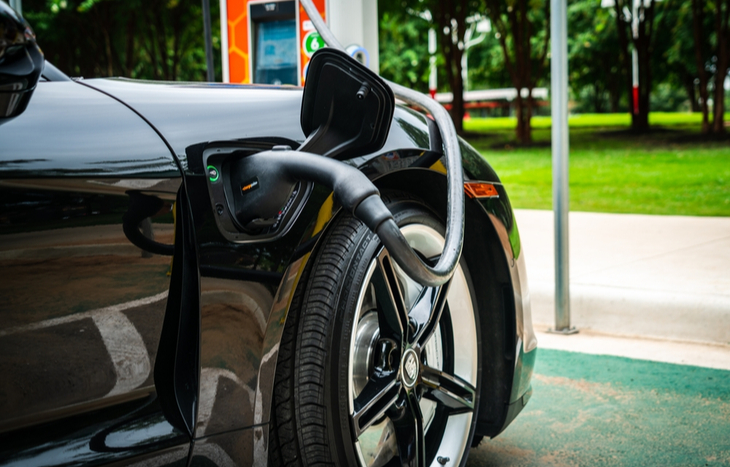 No. 1 ChargePoint (NYSE: CHPT)
ChargePoint is the largest provider of charging infrastructure in the U.S. and one of the largest in the world with over 114,000 charging spots. Hence, it is naturally the first of the EV infrastructure stocks on this list. In addition to manufacturing charging stations, ChargePoint also designs the software used to operate its stations. It operates both 240-volt (level 2) charging stations as well as DC fast (level 3) charging stations.
Chargepoint currently has a market cap of about $8.3 billion and is currently trading below its December 2020 high. However, its share price has been steadily increasing since its low point of under $20 per share in October 2021. While the company has struggled to maintain consistent profitability, it has over $600 million cash on hand and is best positioned to benefit from the infrastructure bill, which contains funding for EV charging.
No. 2 EVgo (Nasdaq: EVGO)
EVgo is next on the list of best EV infrastructure stocks. EVgo is slightly different than ChargePoint in that it's more focused on providing DC fast charging specifically. According to its website, it has more than 800 fast-charging locations ranging from 50 kW to 350 kW. For perspective, 350 kW charging can fully charge an EV in as little as 15 minutes.
While EVgo's footprint may sound comparatively small, its market cap is nearly $4 billion and it is increasing the rate of its charging expansion, nearly doubling the rate of charging deployments in Q2 2021 compared to Q1 2020. Like ChargePoint, its stock is trading lower than its peak of $22, in this case in January 2021. However, its share price has surged of late, going from under $8 to almost $15 per share.
No. 3 Blink Charging (Nasdaq: BLNK)
Blink Charging is our next EV infrastructure stock to buy. Blink provides a network of charging stations for both homes and businesses and has deployed over 23,000 charging stations. Most of them are networked charging stations, meaning they are connected remotely to Blink's charging network. Blink offers charging capacity of up to 175 kW and continues to expand rapidly.
Much like other EV infrastructure stocks, BLNK hit a high point in late January 2021 when it traded around $60 per share before falling to around $27 per share in early October. Since then, it has been increasing and is trading around $40 per share. Its market cap is nearly $2 billion and its revenue was up 177% year-over-year on its most recent earnings call, closing the quarter with $4.36 million in revenue.
EV Infrastructure Stocks to Buy No. 4 Volta (NYSE: VLTA)
Volta Inc. was founded in 2010 and is based in San Francisco. There are currently 2,102 charging stations in Volta's network which it builds out in partnership with property owners. What is unique about Volta is that its charging stations feature displays that show large, full-scale ads, which gives Volta another way to bring in revenue. It offers both level 2 and DC fast charging.
As for this EV infrastructure stock, it peaked in mid-February at around $15. It bottomed out at around $6.75 in mid-October 2021 and has been climbing since then, recently trading between $11 and $12. As for its market cap, it sits at $1.96 billion. Like most EV infrastructure stocks, Volta is not yet profitable; its profit margin for the quarter ending June 2021 was -297%. Still, that was an increase of 41% year-over-year. In addition, its revenue was up 192% YoY to $6.94 million.
Are EV Infrastructure Stocks a Good Investment?
Using the typical indicators of a good investment (especially profitability), it may not seem like these are the best EV infrastructure stocks. Most of these companies are in the red in that area as it stands now. However, we should remember that the electric vehicle market more broadly is quite new; it only started to come to life in 2010. And these companies began to scale up in the years since.
Thus, EV infrastructure companies are still in the growth phase, and many of them are posting year-over-year gains in revenue and profit margin (even if their profit margin is still negative). As the market matures, we can look to those that are already dominating, such as ChargePoint, to see continued success. And perhaps one or two other charging providers will emerge as market contenders.
Of course, there is an inherent risk in this market. All of these companies are relatively new and don't have long track records of profitability. While EV charging more generally isn't going anywhere, the market is still evolving, and we don't yet know who the equivalents of Exxon, BP and Shell will be yet in the charging infrastructure world.
If you're looking for the most up-to-date opportunities on the best EV stocks, sign up for the Profit Trends e-letter below. You'll hear directly from energy and trend investing experts. Sign up today!
Thus, while EV infrastructure should be a dependable investment going forward, we are still watching to see who the real household names will be. Until then, the best we can do is invest in those that are already dominating, such as ChargePoint, as the market continues to mature.
The post 4 EV Infrastructure Stocks to Buy appeared first on Investment U.