Green is Good: Playing to Win in a Multi-Trillion-Dollar Green-Tech Game
The COP26 Glasgow Climate Summit has made it clear that government will largely rely on private and listed companies adopting new green technologies…
The COP26 Glasgow Climate Summit has made it clear the Australian Government will largely rely on private and listed companies adopting new green technologies to hit net-zero by 2050, according to the organisers of IMARC.
Nowhere will this be more apparent than in Australia's booming resources sector, and in perhaps no other sector is there so much investment upside, they say. COP26 leaders flagged eye-watering multi-trillion-dollar investment figures that will become available in the race to net zero, in addition to the more than one third of worldwide institutional investment that now requires an ESG component.
Mid-to-large cap companies that are not on-board, or above-board, with the 'greening' of their operations through technology will not only damage their reputations but miss out on an entire new generation of value-creation opportunities, according to the organisers.
Green technology comes in all shapes and sizes, as do the multiple challenges posed by phasing out fossil fuels. Advancing Australia to net zero will require a mix of technological advances, infrastructure upgrades and strong governance.
For the companies participating in Australia's biggest mining conference, the International Mining and Resources Conference (IMARC) in 2022, early adoption of green technology is essential to creating value.
Net zero: the next big thing?
With about 200 nations signing on, the consensus of the Glasgow pact was clear – there is much for companies to gain by acting now, and everything to lose by sitting on their hands.
A 'wall of new private sector money' will be available to those companies that embrace green technology and clean up their operations, according to IMARC organisers.
This multi-trillion-dollar wall of new money does not include the soaring price of battery metals, and Australia's position as one of the biggest beneficiaries of the green tech uptake.
According to the Resources and Energy Quarterly September 2021, Australia is the world's largest exporter of lithium, the second largest producer of copper and produces more than one-quarter of the world's nickel.
Schneider Electric President of Mining Minerals and Metals, Rob Moffit, said solar and wind generation were being rapidly adopted, but battery storage technology needs to improve so that uptake can continue to grow.
"As you generate more power, you need to find better and more efficient ways to store that power," he said. "In line with that, there is going to be further investments into battery technologies, particularly the composition of batteries.
"Demand for artificial intelligence (AI) is also set to rise. As we combine multiple energy sources, it starts to become a complex system that needs to be managed. AI and machine learning are the best technologies to do this."
Kirkland Lake Gold's Senior Vice President, John Landmark, echoed the sentiments of Moffit and insisted that truly renewable, reliable infrastructure was vital to the transition.
"Power utility companies are the biggest hurdle to greening our industry," he said. "Resource companies can only do so much in reducing their footprint, but clean and affordable energy is the biggest hurdle which lies outside of the hands of the resources company that needs to be cleaner.
"Having a 'token' windmill or solar panel looks great in a photo-op but doesn't address the sustainable operation and use of such renewable energy."
'Greenwashing': the elephant in the room
There is perhaps no greater threat to the ESG bona fides of a mining and resources company than 'greenwashing'.
Greenwashing is the practice of misleading the media or the general public, or of taking advantage of a lack of awareness of what constitutes a legitimately 'green' or 'clean' technology, fuel or practice, the organisers said.
And it is firmly under the scrutiny of the public eye.
Most recently, the High Court of Australia refused to hear Volkswagens' appeal against its A$125 million ($89 million) 'Dieselgate' fine – the largest penalty ever imposed on a company for misleading consumers – for deliberately deceiving regulators and customers about the environmental performance of its cars.
Landmark said greenwashing was a particularly problematic issue because a company that damages its own reputation often leads to other companies within an industry being tarnished with the same brush.
He said there is also a tendency in industry to satisfy public demand and ESG agency requirements, rather than focus on legitimate sustainable practices, "which fosters an environment where resource companies feel like they need to address these tick boxes, leaving companies to dilute their sustainability efforts on non-material issues or embellish on them".
He added: "By Kirkland Lake Gold sticking to facts only and not elaborating extensively on our sustainability achievements, we aim to ensure our credibility is linked to true data."
Moffit emphasised this notion, saying it was vital for companies to avoid the greenwashing trap.
"[It] can be achieved by having the right processes in place — specifically using scientifically-based, externally-audited, transparent and consistent protocols," he said. "It is vital that all commitments are certified by science and must cover all emissions scope categories, not only the ones directly related to the company's operations."
Electricity or hydrogen?
Electric- and hydrogen-powered vehicles are often seen as competing technologies. However, mining operations are complicated beasts and, due to the size, location and technique – open pit or underground – of the operation, certain technologies will be better suited than others, according to the event organisers.
Landmark said having many viable options available was the best way to ensure greater uptake of new vehicle technologies and therefore a greener economy, but pointed out that it is, "crucial that both electric and hydrogen vehicles are powered by a green grid".
Moffit said the most significant benefit of hydrogen technology in heavy industry and transportation is hydrogen's superior energy density.
"Electric and hydrogen are complementary vehicle technologies," he said. "Electrification is perfectly suited towards passenger vehicles, but it currently isn't the ideal option for heavy-duty vehicles such as haul trucks due to the energy density of a battery, which is just 1%. This means that for a 40-t truck, just over four tonnes of lithium-ion battery cells are needed for a range of 800 km. This is not viable."
Landmark and Moffit will be sharing further insights on green technology at the upcoming IMARC in Melbourne, Australia, on January 31-February 2, 2022.
The post Green is good: playing to win in a multi-trillion-dollar green-tech game appeared first on International Mining.
TSLA, LCID, RIVN, FSR, NKLA: Why Are EV Stocks Down Today?
Yesterday brought an exciting update in the electric vehicle (EV) race. Tesla (NASDAQ:TSLA) was reporting results for the final quarter of 2021 and interest…
Yesterday brought an exciting update in the electric vehicle (EV) race. Tesla (NASDAQ:TSLA) was reporting results for the final quarter of 2021 and interest was high. Elon Musk reported better-than-expected earnings and revenue and provided an updated project roadmap. In spite of all the good news, TSLA stock has been falling hard today and many of its EV peers have followed suit. In fact, every major U.S. EV producer is in the red today, a list that includes Lucid (NASDAQ:LCID), Rivian (NASDAQ:RIVN), Fisker (NYSE:FSR) and Nikola (NASDAQ:NKLA). This has been a bad day for EV stocks since markets opened and it hasn't improved.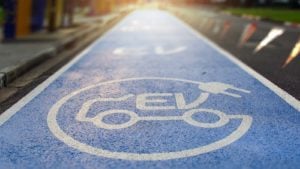 Source: Shutterstock
Why Are EV Stocks Down Today?
The patterns demonstrated by all five EV stocks mentioned above look fairly similar. Indeed, each company began this morning on a high note but was quick to start falling. For all the attention it has received, though, TSLA stock's decline is not the worst of the day. As of this writing, it is currently down 8.6% and shows no signs of a rebound.
Not that any of these EV stocks do. LCID has fallen the most of the five, slipping more than 12% so far. RIVN is next on the list with decline of more than 9%. FSR isn't doing much better. The only member of this EV pack that has faired better than Tesla so far is NKLA, whose loss for the day is just shy of 7%.
Why It Matters
For an industry's whose rapid growth defined investing in 2021, declines of this sort are not encouraging. It's also worth noting that this isn't the first sign of such a downward trend. Earlier this week, we saw several EV stocks plunge into the red, along with their Chinese peers Nio (NYSE:NIO) and Xpeng (NYSE:XPEV). InvestorPlace contributor William White attributed these declines to the negative momentum sweeping markets.
That was three days ago, but sadly, not much has changed. TSLA stock rose yesterday as anticipation mounted for its earnings call. Now with the call behind us, there's nothing to keep driving the enthusiasm that sometimes elevates markets in the short term. We all know that EV stocks follow the path of Tesla. Where the industry leader goes, they will follow. And right now, TSLA stock's growth has stalled. Additionally, as InvestorPlace Assistant News Writer Eddie Pan noted, Rivian's Q3 reported earnings tell the story of a still-unprofitable company.
At a quick glance, it's easy to see the struggles of the EV sector and wonder about its profitability. To do so, though, would be to ignore the many catalysts that point toward growth in the year ahead. Both Tesla and Lucid have given investors plenty of reason to believe that they will continue scaling production in 2022, which is likely to drive sustainable growth. Fisker will also have the opportunity to rally as the hype surrounding its popular Ocean SUV continues to build. And investments in EV infrastructure that we will see in 2022 are likely to boost both LCID and RIVN.
What It Means
The EV race has hit a roadblock, but 2022 is just getting started. There's plenty of time for these companies to regain the momentum that they've temporarily lost. EV demand is still high and it is only growing. When the economic landscape improves, so will these companies.
On the date of publication, Samuel O'Brient did not have (either directly or indirectly) any positions in the securities mentioned in this article. The opinions expressed in this article are those of the writer, subject to the InvestorPlace.com Publishing Guidelines.
More From InvestorPlace
The post TSLA, LCID, RIVN, FSR, NKLA: Why Are EV Stocks Down Today? appeared first on InvestorPlace.
Read Why These 3 Institutions Like This Water Tech Co.
Source: Streetwise Reports   01/26/2022
Forward Water Technologies Corp. is exploring applications for its forward osmosis water technology…
Source: Streetwise Reports   01/26/2022
Forward Water Technologies Corp. is exploring applications for its forward osmosis water technology in the lithium extraction industry.
News Flash, Jan. 27: Forward Water Technologies Corp. on Thursday announced it had signed a non-binding letter of intent to form a joint venture with Membracon Ltd. for delivery of Forward Water's technology within the United Kingdom and Ireland.
Forward Water will provide laboratory, engineering, and system support while Membracon will develop client opportunities.
Forward Water's forward osmosis process can recover clean water from industrial wastewater.
Click here for more information.
Forward Water Technologies Corp.'s (FWTC:TSX.V) primary business objective is to significantly reduce water usage in many industrial use applications.
The technology is being tested across multiple industries with positive results, reducing water consumption by as much as 90%.
Specifically, Forward Water is evaluating how its technology can add value in the brine mining sector. The company has recently signed two NDAs with major lithium extraction companies having access to large lithium rich aquifer-based brine deposits.
The lithium extraction industry is searching for a solution to excessive water consumption.
"A method dating from the 1950s, Lithium Extraction from Brine has encountered more and more scrutiny because it affects surrounding water reserves and could affect the climate," reports E&T Engineering.
Lithium is "water-mined" by pumping saline groundwater up from the subsurface.
"The problem with this comparatively cheap method is that up to 95% of the extracted brine water is lost to evaporation and not recovered," continued E&T.
The brines often have very low levels of the target minerals and require significant concentration to be economically retrieved.
Today, this is usually done using solar or forced thermal evaporation, both of which have high energy costs, long processing times, and negative environment effects.
FWT's low energy forward osmosis process can concentrate the valuable materials from these brines with much greater efficiency and at a lower cost.
Extracted clean water can be also reused, sent to replenish the aquifer source, or discharged to the surface for agricultural purposes.
FWT Labs testing indicates that osmosis process can be readily achieved in the lithium sector. In many of the test cases conducted by FWT, over 90% of the water has been removed from the brines.
"The reduction of water in the brines has led to more than a 10 times increase in lithium concentration," reported Forward Water, "FWT's test cases suggest that the forward osmosis process may enable easier and lower cost downstream processing of these key materials."
Global demand for lithium is surging.
"While mining companies scramble to increase production from existing facilities and develop new sources of supply, benchmark prices of lithium carbonate ended 2021 at records," reported Nikkei Asia. "In China, the biggest battery-producing country, the price was 261,500 yuan (just over $41,060) a ton, more than five times higher than last January."
Streetwise Reports recently spoke with board members Andrew Pasternak, Wayne Maddever, and John Koehle about Forward Water's technology and business objectives.
Through each of the board members' respective entities, they hold 65.8% of the company's shares.
Pasternak is executive director of GreenCenter Canada, a not-for-profit chemistry Development Center located in Kingston, Ontario. GreenCentre originally licensed the technology from Queen's University (Kingston, Canada) and was heavily involved in further technology development. GreenCentre remains a 15.4% shareholder of FWTC and Pasternak serves as a board member.
Maddever is a portfolio manager for Bio Industrial Innovation Canada's investment fund, the Sustainable Chemistry Alliance (SCA), an accelerator located in Sarnia, Ontario. Bio SCA is a 25.2% shareholder of Forward Water. Maddever is a board member and advisor to Forward Water.
Koehle is principal and managing director of FirstLine Venture Partners, a family run venture capital firm. FirstLine is a 25.2% shareholder of Forward Water, and Koehle is a board member.
"The technology with Forward Water treats heavily compromised wastewater that can't be dealt with in any other way than burying, burning or boiling," Maddever said. "We're not talking about municipal wastewater. These are industrial waste streams, found anywhere from heavy industry to the oil and gas industry. They can't be disposed of by normal methods."
"The Forward Water patented process involves a novel method based on what's called  forward osmosis," Pasternak said. "In most water purification processes, you jam it across a membrane. That is standard reverse osmosis. You have a high pump or a piston, and you push it across the membrane, and only pure water goes through the membrane.
"The problem with that is it can take a lot of energy and money to do that," continued Pasternak. "Forward osmosis relies on a different process, a more natural process. Water naturally diffuses from a low salt to a high salt gradient. The problem with the traditional forward osmosis method is that you've got to get rid of the salt. What Forward Water patented technology has done is create a forward osmosis method that uses a switchable additive instead of traditional salt. The additive can readily to be converted into a gas and easily recovered and leaving only pure water as the output. This allows you to tackle waste streams that simply would not be possible using traditional forward or reverse osmosis technology."
We asked Koehle if the company was eligible to receive government funding.
"Forward Water already received non-dilutive financing from the Canadian government to build a pilot project out in Alberta, to demonstrate the technology in a commercial scale," said Koehle.
"The business model is basically a build-own-operate model," Koehle said. "We're providing a service to the company. The unit will be located at a company's facility. They pay for the for the operation on a per cubic meter basis. So Forward water will have a continuous income stream. Every time you install another unit, you've created a cumulative repetitive income stream. The business model is much superior to selling capital goods."
Streetwise asked about the capital cost of each building unit.
"Probably around $1 million," Koehle said. "Depending how much customization is required, pre-treatment, post treatment, things like that. But ballpark we're targeting around $1 million. The first one will be a little bit more expensive, because of initial engineering. But once you've done that, the cost will go down."
On Dec. 16, 2021, Forward Water announced a corporate update on the studies being conducted in the FWT labs of its patented forward osmosis technology solution.
Key Operational FWTC Highlights:
Completed second tranche of its brokered private placement of $1.3 million, in addition to funding from its first tranche of $5.2 million early in the year.
Completed the reverse takeover of HWCC, which was HWCC's qualifying transaction.
Resumed trading on the TSX Venture Exchange under the symbol "FWTC."
Announced ongoing trials pending in Europe and the United Kingdom and continued collaboration with its partner in India, Goldfinch Engineering.
Announced that Grant Thornley joined as vice president of Engineering Sales, bringing 20 years of experience in green-focused companies.
"Forward Water Technologies has been seeing rapidly growing interest in various wastewater sectors by saving water from being permanently destroyed, and realizing large reductions in their operating expenses associated with legacy water solutions," stated CEO Howie Honeyman.
"Forward Water Technologies' proven trial runs, plus initial funds raised concurrently with its go-public transaction, (allow) the Company to pursue its aggressive growth strategy and execute on its business plan," added Honeyman.
"One of the ideas we are exploring is deploying this technology in the food industry," Koehle said. "There are a lot of applications that boil off water."
"We're working on a technique that would allow the company to run it through a forward osmosis filter and get the water out without changing the taste of the food," added Koehle. "We see this as potentially profitable."
Forward Water has 105,600,099 shares outstanding. It is trading at $0.11 with a market cap of $11.6 million.
Sign up for our FREE newsletter at: www.streetwisereports.com/get-news
Disclosure:
1) Lukas Kane compiled this article for Streetwise Reports LLC and provides services to Streetwise Reports as an independent contractor. He or members of his household own securities of the following companies mentioned in the article: None. He or members of his household are paid by the following companies mentioned in this article: None. His/her company has a financial relationship with the following companies referred to in this article: None.
2) The following companies mentioned in this article are billboard sponsors of Streetwise Reports: None. Click here for important disclosures about sponsor fees. As of the date of this article, an affiliate of Streetwise Reports has a consulting relationship with Forward Water Technologies Corp. Please click here for more information. The information provided above is for informational purposes only and is not a recommendation to buy or sell any security.
3) The article does not constitute investment advice. Each reader is encouraged to consult with his or her individual financial professional and any action a reader takes as a result of information presented here is his or her own responsibility. By opening this page, each reader accepts and agrees to Streetwise Reports' terms of use and full legal disclaimer. This article is not a solicitation for investment. Streetwise Reports does not render general or specific investment advice and the information on Streetwise Reports should not be considered a recommendation to buy or sell any security. Streetwise Reports does not endorse or recommend the business, products, services or securities of any company mentioned on Streetwise Reports.
4) From time to time, Streetwise Reports LLC and its directors, officers, employees or members of their families, as well as persons interviewed for articles and interviews on the site, may have a long or short position in securities mentioned. Directors, officers, employees or members of their immediate families are prohibited from making purchases and/or sales of those securities in the open market or otherwise from the time of the decision to publish an article until three business days after the publication of the article. The foregoing prohibition does not apply to articles that in substance only restate previously published company releases. As of the date of this article, officers and/or employees of Streetwise Reports LLC (including members of their household) own securities of Forward Water Technologies Corp., a company mentioned in this article.
( Companies Mentioned: FWTC:TSX.V,
)
Tesla, Inc. (NASDAQ:TSLA) Shares Sold by Vident Investment Advisory LLC
Vident Investment Advisory LLC cut its stake in shares of Tesla, Inc. (NASDAQ:TSLA) by 15.5% in the 3rd quarter, according to the company in its most recent…
Vident Investment Advisory LLC cut its stake in shares of Tesla, Inc. (NASDAQ:TSLA) by 15.5% in the 3rd quarter, according to the company in its most recent disclosure with the Securities and Exchange Commission (SEC). The firm owned 3,239 shares of the electric vehicle producer's stock after selling 595 shares during the quarter. Vident Investment Advisory LLC's holdings in Tesla were worth $2,512,000 as of its most recent SEC filing.
Several other hedge funds and other institutional investors also recently modified their holdings of the stock. OLD Mission Capital LLC acquired a new stake in Tesla in the third quarter valued at $258,000. Ironwood Wealth Management LLC. lifted its holdings in Tesla by 66.0% in the second quarter. Ironwood Wealth Management LLC. now owns 176 shares of the electric vehicle producer's stock valued at $120,000 after acquiring an additional 70 shares during the period. BRITISH COLUMBIA INVESTMENT MANAGEMENT Corp lifted its holdings in Tesla by 14.2% in the second quarter. BRITISH COLUMBIA INVESTMENT MANAGEMENT Corp now owns 142,161 shares of the electric vehicle producer's stock valued at $96,627,000 after acquiring an additional 17,698 shares during the period. AtonRa Partners lifted its holdings in Tesla by 81.4% in the second quarter. AtonRa Partners now owns 5,621 shares of the electric vehicle producer's stock valued at $3,821,000 after acquiring an additional 2,523 shares during the period. Finally, Keybank National Association OH lifted its holdings in Tesla by 6.5% in the second quarter. Keybank National Association OH now owns 11,386 shares of the electric vehicle producer's stock valued at $7,739,000 after acquiring an additional 696 shares during the period. 40.97% of the stock is owned by hedge funds and other institutional investors.
Shares of NASDAQ TSLA opened at $937.41 on Thursday. Tesla, Inc. has a twelve month low of $539.49 and a twelve month high of $1,243.49. The company has a current ratio of 1.39, a quick ratio of 1.10 and a debt-to-equity ratio of 0.23. The company has a market capitalization of $941.41 billion, a price-to-earnings ratio of 303.37, a price-to-earnings-growth ratio of 4.09 and a beta of 1.98. The business has a 50 day simple moving average of $1,044.37 and a 200-day simple moving average of $889.31.
Tesla (NASDAQ:TSLA) last issued its quarterly earnings data on Wednesday, January 26th. The electric vehicle producer reported $2.54 EPS for the quarter, topping the Zacks' consensus estimate of $2.36 by $0.18. The firm had revenue of $17.72 billion during the quarter, compared to the consensus estimate of $16.65 billion. Tesla had a return on equity of 13.81% and a net margin of 7.40%. The firm's revenue was up 65.6% on a year-over-year basis. During the same period in the prior year, the business earned $0.24 EPS. As a group, equities analysts predict that Tesla, Inc. will post 4.42 earnings per share for the current year.
In related news, CAO Vaibhav Taneja sold 1,590 shares of the company's stock in a transaction on Monday, December 6th. The stock was sold at an average price of $980.41, for a total transaction of $1,558,851.90. The sale was disclosed in a filing with the Securities & Exchange Commission, which is available through this hyperlink. Also, Director Kimbal Musk sold 88,500 shares of the company's stock in a transaction on Friday, November 5th. The stock was sold at an average price of $1,229.06, for a total value of $108,771,810.00. The disclosure for this sale can be found here. Over the last 90 days, insiders have sold 4,269,222 shares of company stock valued at $4,477,295,447. 25.00% of the stock is owned by company insiders.
A number of equities research analysts have commented on the company. TheStreet downgraded Tesla from a "b" rating to a "c+" rating in a report on Monday, December 20th. Daiwa Capital Markets raised their price target on Tesla from $1,050.00 to $1,150.00 and gave the company a "neutral" rating in a research report on Tuesday, January 4th. Cowen raised their price target on Tesla from $580.00 to $625.00 and gave the company a "market perform" rating in a research report on Thursday, October 21st. Roth Capital boosted their price target on Tesla from $150.00 to $250.00 and gave the stock a "neutral" rating in a research report on Thursday, October 21st. They noted that the move was a valuation call. Finally, New Street Research boosted their price target on Tesla from $1,298.00 to $1,580.00 and gave the stock a "buy" rating in a research report on Wednesday, December 8th. Eight equities research analysts have rated the stock with a sell rating, eleven have issued a hold rating and fifteen have assigned a buy rating to the company's stock. According to data from MarketBeat, the company currently has an average rating of "Hold" and an average target price of $917.58.
Tesla Company Profile
Tesla, Inc engages in the design, development, manufacture, and sale of fully electric vehicles and energy generation and storage systems. It also provides vehicle service centers, Supercharger stations, and self-driving capability. The company operates through the following segments: Automotive and Energy Generation and Storage.
Read More: Economic Bubble
The post Tesla, Inc. (NASDAQ:TSLA) Shares Sold by Vident Investment Advisory LLC appeared first on ETF Daily News.