Like Popcorn: Uranium Play Sends Yet Another OTC Stock Higher
It seems like Uranium plays are making small and micro caps pop as of late…
For those who have been watching the newswire closely, it seems like Uranium plays are making small and micro caps pop as of late. In fact, this article is actually the second Uranium mention today on All Penny Stocks alone. Shares of Globex Mining Enterprises Inc. (OTCQX:GLBXF) rallied today after the company announced that it has acquired a Uranium land package by staking 66 claims totaling 3,590 hectares (8,871 acres) in DesHerbiers Township, Quebec.
Globex Mining is a Canada-based exploration company. The company is engaged in the acquisition, development, and exploration of mineral properties in North America. The company's mineral portfolio consists of early to mid-stage exploration, development and royalty properties which contain Base Metals, Specialty Metals and Minerals and Industrial Minerals.
Traders were bullish on the news as shares popped up to $1.02/share (+8.26%) at the session high. This move is a strong continuation of the success this stock has had so far this month.
These Are The 35 Vehicles With The Longest Production Runs
These Are The 35 Vehicles With The Longest Production Runs
Over the automotive industry's 100+ year history, companies such as Ford, Chevrolet,…
These Are The 35 Vehicles With The Longest Production Runs
Over the automotive industry's 100+ year history, companies such as Ford, Chevrolet, and Mercedes-Benz have produced some truly iconic cars.
Whether they're designed for excitement, luxury, or just simple transportation, Visual Capitalist's Marcus Lu notes that these vehicles offer a set of features that make them highly desirable to consumers. The most successful models will undergo numerous revisions over time, sometimes sticking around for many decades.
To learn more, this graphic from Alan's Factory Outlet lists the 35 vehicles with the longest production runs of all time. Here are the top 10 below.

As we can see, successful models come in many shapes and sizes, and from a variety of manufacturers. Below, we'll take a deeper dive to learn more about what makes these cars special.
Ford F-Series
Ford began selling its first pickup truck in 1925, which was essentially a Model T with a flatbed in the rear. This layout was very useful because it enabled people to transport cargo, raw materials, and other items with relative ease.
Then, in 1948, Ford introduced the F-series pickup. The truck became one of Ford's most well-known and profitable models, and is currently in its 14th generation.
While the fundamental shape of the F-series hasn't changed, Ford's best-selling model owes much of its success to its constant innovation and technological improvements.
In 2015, the F-150 became the first fullsize pickup to feature an all-aluminum body. This reduced the truck's weight by as much as 500 pounds, resulting in better fuel economy and driving dynamics.
Ford is also credited with bringing turbocharged engines into the mainstream (within the pickup segment). This first-mover advantage gave the F-Series a competitive edge in terms of fuel efficiency and torque.
Chevrolet Corvette
First introduced in 1953, the Chevrolet Corvette is regarded as America's most iconic sports car. It has a reputation for offering similar performance as its more expensive foreign rivals, and combines unique styling elements with a successful motorsport background.
For most of its history, the Corvette was a rear-wheel drive coupe with a V-8 engine placed in the front. It also featured pop-up headlights for several generations, but the design was eventually phased out due to stricter regulations.

Chevrolet drastically changed the formula of the Corvette for its eighth generation, which launched in 2020. The engine is no longer in the front of the car, but instead, placed directly behind the occupants.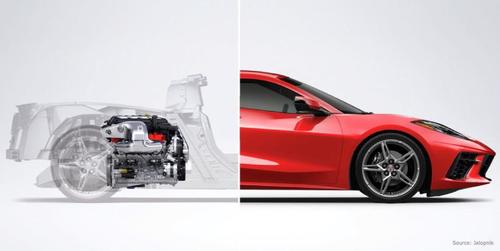 This mid-engine layout results in a Corvette with significantly different proportions than its predecessors. Because a bulk of the car's weight is now located more centrally, the C8 should (in theory) offer better traction and balance.
Few cars have undergone such large changes to their fundamental design philosophy, but the move appears to have worked—production is far from meeting demand.
Mercedes-Benz S-Class
The S-Class from Mercedes is widely recognized as the global benchmark for full-size luxury sedans. Since its introduction in the 1950s, the S-Class has continuously introduced new innovations that improve comfort and safety.
The 1959 S-Class (dubbed W111) was the first production car with crumple zones front and rear. Crumple zones are structural elements that absorb the impact of a collision.

The 1978 S-Class (W116) introduced electronic anti-lock brakes (ABS). This system prevents tires from locking up under sudden braking and is included on every modern car.

The 1991 S-Class (W140) was the first car to feature double-glazed windows, which improves insulation while reducing road noise.

The 2021 S-Class (W223) introduced the world's first rear-seat airbag.
One of the most important aspects of a luxury car is its interior, and the S-class has come a long way since its first iteration.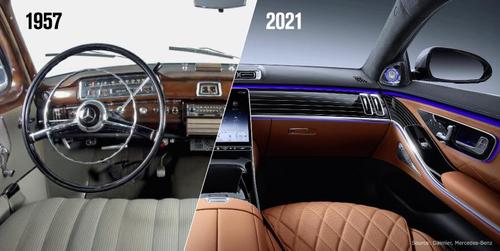 The interior of the latest S-Class features active ambient lighting that can visually reinforce any warnings generated by the car's driving assistance systems. The cabin also features MBUX Interior Assist, which can read motion commands (such as hand movements) by the driver.
The car's center console is dominated by a single large screen—a trend that was first introduced by the Tesla Model S.
Big Changes in Store
Global governments have announced a ban on the sale of new gasoline cars by as early as 2030. This foreshadows a great shift towards battery power and gives automakers the opportunity to reimagine their most iconic models.
For example, the Ford Mustang Mach-E is an all-electric SUV that borrows both the name and styling of the brand's famous pony car. The company also recently launched an electric version of the F-150, called the F-150 Lightning.
German brands are taking a different approach by creating a completely new range for their EV models. This includes the Audi e-tron, BMW i, and Mercedes EQ lineups. This implies that their existing gasoline-powered models could be coming to an end.
Tyler Durden
Sat, 11/27/2021 – 22:15
aluminum
Best Penny Stocks To Buy Right Now
Penny stocks can sometimes get a bad reputation. On the… Read More
The post Best Penny Stocks To Buy Right Now appeared first on Investment U.
Penny stocks can sometimes get a bad reputation. On the one hand, they can offer tremendous growth potential as young, promising companies. But, on the other hand, they can be failing businesses with no escape plans. Luckily, I will cover the best penny stocks to buy right now and help you avoid a money-drain situation.
To be considered a penny stock, it generally includes assets trading under $5 a share. Although not all companies trade for pennies, they offer immense growth potential for those who find the hidden gems.
Check out this list for the best penny stocks to buy right now.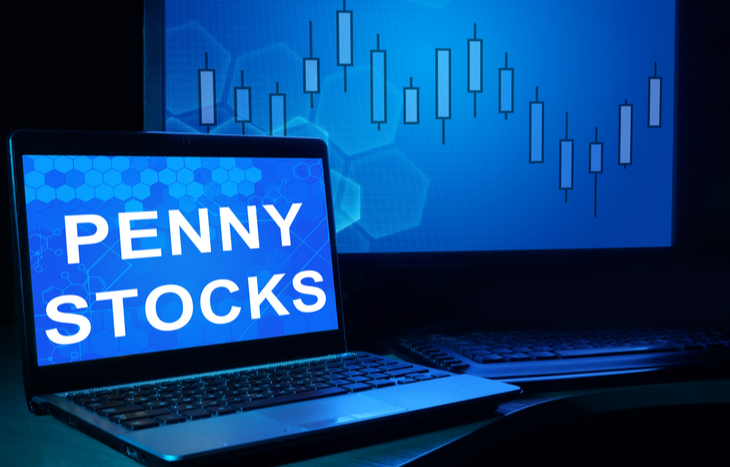 Top 5 – The Best Penny Stocks to Buy Right Now
Penny stocks have gotten a huge boost this year from traders looking to capture the next big thing. For example, GameStop (NYSE: GME), a stock trading for less than $5 around two years ago, is now up over 3,000%.
However, it's also important to realize these investments still come with major risks. Penny stocks are often more volatile than other types of investments.
Although not every penny stock will perform like GameStop, these businesses are making a name for themselves. With this in mind, let's take a look.
#5 Invacare Corp. (NYSE: IVC)
Market Cap: 115.92M
Focus: Health Care Equipment
Key Statistic: 5.8% net sales growth in Q3.
Invacare Corp is a newer member of the penny stock club, falling from a yearly high of over $10 a share. But, after experiencing several issues in the previous quarter, the company is lowering its guidance for the rest of the year.
Between labor shortages and freight costs, the company had no choice but to change the growth outlook to -1% – 2%. As a result of the outlook changes, IVC stock is down over 60% this year.
Looking ahead, however, Invacare is in a growing medical equipment segment. The company offers several innovative patient products in categories such as mobility, rest, and patient transfer.
Despite just being surpassed by millennials as the largest generation, Baby Boomers carry the second largest population group. And with the baby boomer generation all being over the age of 65 by 2030, the demand for medical equipment will continue growing.
Market Cap: 1.31B
Focus: Uranium
Key Statistic: Q2 revenue grew 58% YOY.
This year, Dennis Mines has been a hot penny stock, with Uranium prices soaring in September, hitting its highest price in seven years. The demand for uranium comes as energy prices are being pushed higher due to supply chain issues brought about by the pandemic.
Additionally, uranium is considered a clean energy source since it doesn't emit harmful gases. In fact, it provided 52% of America's clean energy in 2020.
With that in mind, Denison has a growing portfolio of projects with enormous potential. Its flagship Wheeler River project is the largest undeveloped uranium mine, with 'top 5' producing potential.
As clean energy becomes more of a priority, look for the demand for uranium to continue climbing. And because of this, Denison earns a spot on the best penny stocks to buy right now list.
#3 Ocean Power Technologies (NYSE: OPTT)
Market Cap: 95.47M
Focus: Renewable Energy
Key Statistic: Q1 revenue growth of 60%.
There's no denying the movement towards renewable energy sources. And what better way to capture clean energy than from one of the most abundant sources – wave energy.
According to recent insights, wave power has the potential to generate about 66% of the electricity in the United States. As a pioneer in its field, OPTT is developing technology for a cleaner future.
The company just received a U.S Department of Energy award to study next-generation wave energy technology. On top of this, the company is transitioning from research stage to deployment, offering excellent growth potential for investors.
Keep reading to discover the best penny stocks to buy right now.
Best Penny Stocks – #2 IZEA Worldwide (NASDAQ: IZEA)
Market Cap: 110.36M
Focus: Digital Marketing
Key Statistic: Managed services grew 130% YOY.
IZEA is an online platform that connects creators with businesses. The online marketplace makes it simple for companies to partner with top influencers to help promote their brand. The company has been developing the online influencer industry since it was started in 2006.
Despite being up over 200% since last year, IZEA stock is still down from its highs of $7.45 per share.
But, the company is starting to gain some traction growing its user base to over 850K registered creators. On top of this, the company has worked with major brands like…
Chipotle
Pepsi
Harley Davidson
And Planet Fitness
If the company can continue growing its user base with solid brands, it has a real chance of capturing a sizable position in the potential +$785 billion digital marketing industry.
Best Penny Stocks – #1 Energous Corp. (NASDAQ: WATT)
Market Cap: 112.36M
Focus: Wireless Charging Tech
Key Statistic: +50% YOY revenue growth in each of the last five quarters.
Another innovator, Energous Corp, is developing next-generation wireless charging technology. The company was started in 2012 and is making significant developments as of lately.
Currently, the company has +200 patents for its first-of-a-kind WattUp Technology. What's more, Energous just received FCC approval for its unlimited distance over the air wireless charging tech.
The company is making strides to bring its product to the mainstream, a market that can be worth over $2.5 billion by 2028.
With that in mind, WATT stock is down 13% in the past year, currently sitting just under $2 a share. The innovative product, value, and potential market land Energous number one on the best penny stocks list.
Best Penny Stocks to Buy Right Now – Is Penny Stock Investing Right for You?
When it comes to investing in penny stocks, it's essential to know the risks. Penny stocks are highly volatile and can change prices significantly in a matter of seconds. Even the best penny stocks can experience drawdowns at times.
It's crucial to do your due diligence before investing in penny stocks. These can often be newer companies with little known about them.
But, with that said, they can also offer investors a chance to get in on the ground floor of some of the most innovative companies. If you decide to invest in penny stocks, stay up to date with the company as things can change often.
Most importantly, investing in penny stocks can take years for meaningful returns to develop. Make sure you believe in the company and its mission.
And lastly, for more of the best penny stocks to buy right now, join Trade of the Day. This free newsletter comes packed with investing tips, tricks, and resources designed to make you a better investor. Invest with the best and sign up today!
The post Best Penny Stocks To Buy Right Now appeared first on Investment U.
New Lithium Miner, Snow Lake Resources, Completes IPO
On November 18, Manitoba-based Snow Lake Resources Ltd. (NASDAQ: LITM) issued 3.2 million shares in an IPO led by ThinkEquity
The post Snow Lake Resources,…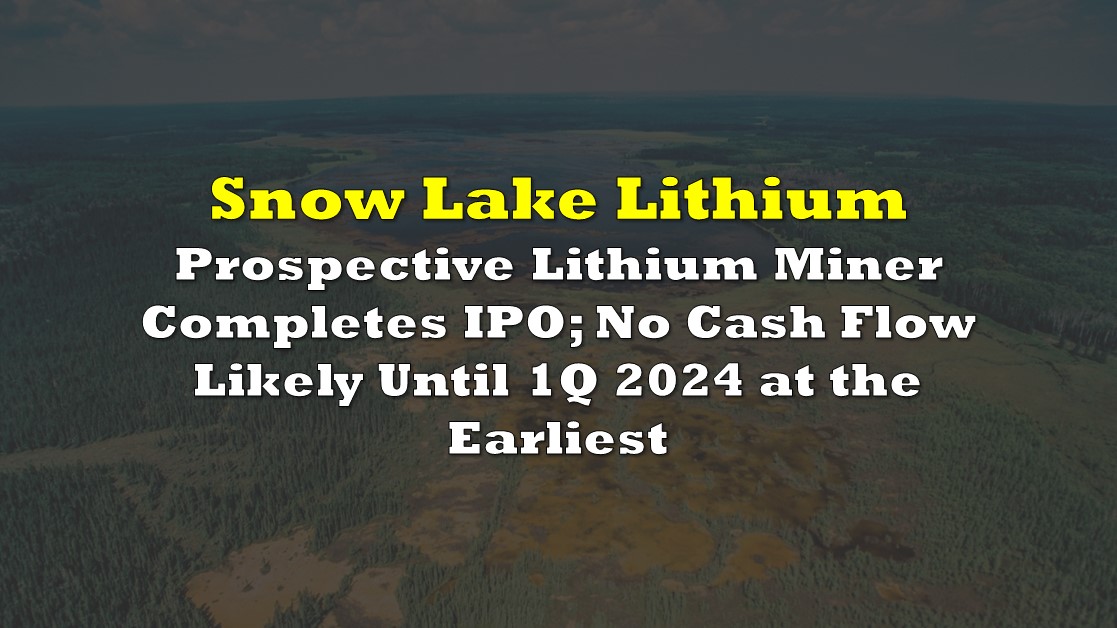 On November 18, Manitoba-based Snow Lake Resources Ltd. (NASDAQ: LITM) issued 3.2 million shares in an IPO led by ThinkEquity at a price of US$7.50 per share. The company hopes to develop the first renewable energy-powered mine that can produce battery grade lithium. 
Snow Lake's planned Thompson Brothers Lithium Project encompasses 13,828 acres about 20 kilometers east of Snow Lake, Manitoba, which is generally considered a mining-friendly jurisdiction.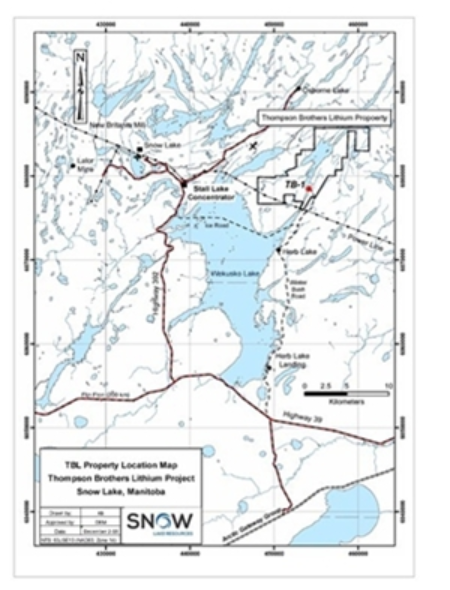 While Snow Lake's business plan touches on some of the hottest buzzwords in the investing world today – battery grade lithium and renewable energy – and a gigantic volume of 24.6 million of its shares, or 125% of fully diluted shares outstanding, traded on November 19, we urge investors to exercise caution on Snow Lake stock. Admittedly, lithium stands to be in great demand in the battery cathodes of electric vehicles (EVs) for many years to come, and the cash proceeds from the IPO will allow the company to engage in necessary resource development activities and complete technical studies.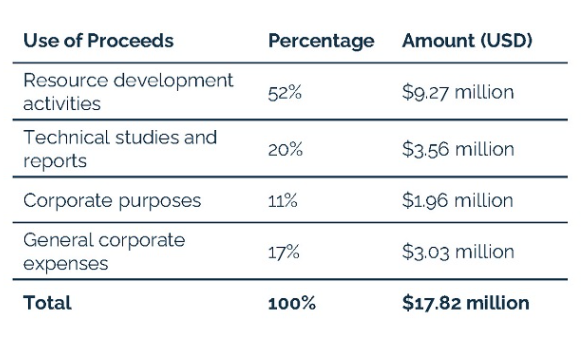 However, the company does not plan to begin mining activities until 1Q 2024, around 2 ½ years from now. Investors who are bullish on lithium's prospects may want to focus on companies poised to begin production in the nearer term. Moreover, a substantial amount of work must be accomplished over the next 30 months in order for mining — and cash flow — to commence. 
A Preliminary Economic Assessment is nearing completion, but permitting and environmental studies must also be finished, as well as at least 20,000 meters of drilling, during that time.

After factoring in the total 3.68 million shares sold in the offering, Snow Lake's fully diluted shares outstanding are about 19.4 million. (On November 24, IPO underwriters exercised their full 480,000-share overallotment option.). At Snow Lake's current share price of US$6.49, the company's stock market capitalization is around US$126 million, and its enterprise value is roughly US$99 million. Snow Lake's enterprise value reflects pro forma net cash of around US$27 million from the IPO.
An Australian-based company, Nova Minerals Limited (OTC: NVAAF), will own about a 60% stake in Snow Lake after the IPO share issuance, down from 74% pre-IPO. Snow Lake management owns around 8% of current fully diluted shares.
It is of course possible that Snow Lake's Thompson Brothers project proves to be a huge find and that both the permitting and ultimately the mining processes proceed more smoothly and quickly than expected. In that case, the stock could perform well over the longer term.
Snowflake appears to check many boxes that have investors' intense attention: anything related to electric vehicles (EV) and renewable energy.  Nevertheless, no cash flow seems likely for at least 2 ½ years. It seems to us that investors' current available capital might be better channeled to EV-related companies that could generate cash in the nearer term.
Snow Lake Resources Ltd. last traded at US$6.49 on the NASDAQ.
---
Information for this briefing was found via Edgar and the companies mentioned. The author has no securities or affiliations related to this organization. Not a recommendation to buy or sell. Always do additional research and consult a professional before purchasing a security. The author holds no licenses.
The post Snow Lake Resources, A Prospective Lithium Miner, Completes IPO; No Cash Flow Likely Until 1Q 2024 at the Earliest appeared first on the deep dive.