Polestar Looks Like the Right EV Stock At the Wrong Time
Gores Guggenheim (NASDAQ:GGPI) stock is a lot like some of my earliest romantic relationships: the right name at the wrong time (or so I thought). Sometimes…
Gores Guggenheim (NASDAQ:GGPI) stock is a lot like some of my earliest romantic relationships: the right name at the wrong time (or so I thought). Sometimes when a good thing comes around, we're just not ready to make the leap. Such is the story of my relationship with GGPI, which will ultimately become Polestar.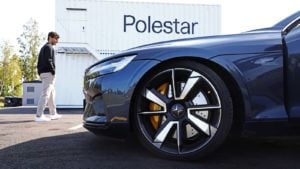 Source: Jeppe Gustafsson / Shutterstock.com
Polestar is a global pure-play electric vehicle (EV) company with lots of potential, expected to go public in a transaction valued at $20 billion. And unless you've been living under a rock, you already know that EVs represent a significant, investable portion of the global economy, with exponential growth expected over the next decade.
The reverse SPAC merger follows on the heels of two other red-hot IPOs: Rivian Automotive (NASDAQ:RIVN) and Lucid Group (NASDAQ:LCID). Both of these EV startups are essentially pre-revenue companies, yet already are valued over $80 billion and $60 billion, respectively.
By contrast, Polestar is a more established company — both in sales and production — yet the stock trades at a fraction of its peers.
In many ways, Polestar is the 'right' emerging electric vehicle stock to buy, with an almost perfect combination of good long term fundamentals and smart strategic positioning. Trouble is, the timing is off.
Keep your eye on GGPI stock. But at a 17% premium to trust value, don't buy GGPI stock now. And in a more tepid market, investors shouldn't expect Polestar's IPO to have the same sizzle as those previous EV IPOs.
Bullish investors should wait for GGPI shares to approach $10 before buying in. Here's why.
GGPI Has New Terms For the Polestar Merger
In late December, Gores Guggenheim filed an updated Form F-4 with the SEC announcing revised transaction terms relating to the merger with Polestar. First, GGPI  assigned a portion of its commitment to purchase $63M in ListCo Class A ADSs (American Depositary Shares) to other investors. GGPI also agreed to subscribe for approximately 2.15M ListCo Class A ADSs for a purchase price of $9.09 per ListCo Class A ADS on the date of closing, for an aggregate investment of approximately $19.5M.
Importantly, GGPI has also added a $136 million PIPE subscription to support the merger. The lockup agreement has also been amended to increase the number of Class F shares to be canceled at the closing from 1,501,651 shares to 1,533,873 shares. The original deal terms, announced in September, called for a $250 million PIPE and approximately $800 million in the Gores Guggenheim trust (assuming no redemptions).
At GGPI's current share price of $11 and an estimated 2.125 billion shares outstanding,  Polestar is implicitly valued at approximately $25 billion. In other words, Polestar is implicitly trading at 7.8x estimated 2023 sales ($3.2 billion).
And Now, A Word About Gores Guggenheim's Sponsors
Gores Guggenheim is led by Chairman Alec Gores, the founder and CEO of The Gores Group; CEO Mark Stone, who currently serves as a Senior Managing Director of The Gores Group; and President and Director Andrew Rosenfield, who currently serves as the President of Guggenheim Partners.
Gores Guggenheim completed its initial public offering in April 2021, raising approximately $800 million in cash. It's the 13th blank check vehicle sponsored by The Gores Group, a reputable sponsor with several successfully completed de-SPAC'ing transactions. Notably, in the automotive technology sector, Gores Metropoulos I facilitated a $2.9 billion IPO for lidar sensor maker Luminar Technologies (NASDAQ:LAZR) last August. Gores has also remained on the board of post-merger companies including Nikola (NASDAQ:NKLA), Clover Health (NASDAQ:CLOV) and Luminar, suggesting some level of continued support and involvement in those company's operations.
The Business Case for Polestar
Based in Sweden, Polestar was originally spun out of Volvo Car Group in 2016 and is jointly owned  by Chinese automaker Geely Holding Group (OTCPK:GELYF) (50.5%) and Volvo Car Group (49.5%). Geely acquired Volvo in 2010. Notably, Polestar CEO Thomas Ingenlath was previously Senior Vice President of Design at Volvo Cars.
In 2017, Polestar was recast as an electric performance brand. The company is in production with electric cars in 14 markets across Europe, Asia, and the US. Polestar is currently shipping 2 models: the coupe Polestar 1 (a hybrid performance car) and an all-electric sedan, the Polestar 2. The Polestar 3, a luxury SUV model, is expected to ship in 2022. The company has also announced a luxury sport EV, the Polestar 5.
A strategic business partnership with Volvo and Geely is an important advantage which should allow Polestar to rapidly scale its manufacturing output over the next few years. The company currently operates a single manufacturing facility, the Polestar Production Centre in Chengdu, China. However, unlike most EV competitors, which are investing significantly to build and manage their own manufacturing facilities, Polestar will leverage six production facilities owned by its partners. The Polestar 3 will be manufactured in Volvo's U.S. assembly plant near Charleston, South Carolina (the same plant building the Volvo S60 and the next-gen XC9).
Partner Power
By leveraging the operations of two well-established vehicle manufacturers, Polestar can scale cost-effectively and in line with demand. These relationships should also help alleviate the well-documented production and quality control issues experienced by Tesla and other EV startups during the early ramp-up stage. The combined research and development efforts of Polestar, Volvo, and Geely could result in greater innovation and technological advancement given the diversity of products and geographical footprint across the companies.
For 2021, Polestar should deliver 29,000 vehicles and generate revenue of $1.6 billion (2021 deliveries and revenues have not been confirmed as of this writing). The company expects to ramp to 750,000 units annually at full production. As a comparison, EV manufacturer Tesla (NASDAQ:TSLA), which operates 6 manufacturing facilities, shipped 936,000 cars in 2021. Rivian and Lucid, which each operate a single U.S. manufacturing facility, expect to ship 150,0000 and 53,000 vehicles respectively, in 2022.
By 2023, Polestar expects to be in 30 markets and breakeven on an operating basis. By 2025, the company sees revenue growing at a compounded annual growth rate of 83% to $17.8B, generating roughly 9% margin on earnings before interest and taxes. Polestar also expects to deliver 290K vehicles by the end of 2025.
Updated Cap Structure 
At an implied valuation of $25B, Polestar would garner the highest valuation of any SPAC connected with the Gores Group. The company is expected to raise over $995M in cash through its IPO. Notably, the IPO of Rivian Automotive raised nearly $12 billion, the largest IPO in the U.S. since 2014.
Post-merger, Polestar will own 94.1% of the overall business. GGPI investors will own 3.8%, the Sponsor will own 0.9% and PIPE (private investment in public equity) investors will own the remaining 1.2%.
Of note in the capital structure is that the sponsor, GGPI, is expected to retain a 0.9% stake in the company. At a $25B valuation, that stake is worth $230 million for an initial $20,000 investment in founder shares and $18M invested in warrants.
While the sponsor incentive is lucrative, the Gores Group has a track record of successful SPAC transactions and a history of sponsor engagement post-IPO. The latter bodes well for potentially reducing stock volatility in SPAC IPOs around lock-up expiration dates.
Valuation and Trading Activity 
The electrification of the auto industry is well underway. Accordingly, EV valuations reflect the pervasive investor sentiment that electric vehicles will carve out a larger piece of the $5 trillion automotive market. Notably though, the current market constraints for automakers have little to do with demand, and rather with supply.
The long term drivers supporting growth are strong and sustainable. But investing in the EV sector has proven both speculative and volatile. GGPI shares reached a peak of $14 in December, representing a 40% premium to trust value. Since then enthusiasm has dwindled, as a more hawkish Fed has led to sector rotation into names with more positive exposure to rising interest rates. GGPI shares have retreated from their highs and trade at 17% premium to trust value on an average daily volume of under 9 million shares.
Unlike other EV market entrants such as Rivian and Lucid, Polestar is in full volume production and generating meaningful revenues. At an implied valuation of $25 billion, Polestar trades at 7.8x estimated sales. That's a significant discount to competitor Tesla at over 20x and even Nio at 9x. That said, given the current premium to trust value, we think there is some near-term downside risk to GGPI shares, particularly as the entire EV and related technology sectors have been under pressure in recent weeks.
Key Risks and Catalysts 
Polestar's strategy to leverage its relationships with Volvo and Geely provides several time-to-market advantages. Global automakers have pursued alliances to respond better to the cost of the transition to electric cars, tougher emission rules and new technologies like autonomous driving. However, the reliance on external parties for purchasing, manufacturing, engineering, and design comes with long-term tradeoffs. Notably, Polestar has less control over manufacturing costs, as these agreements are structured as a percentage of Volvo/Geely costs plus an incremental markup.
The interdependence of Polestar's partner relationships may raise questions regarding the company as an independent standalone business longer-term. Accordingly, potential investors should consider the quality and capabilities of both Volvo and Geely. Unfortunately, we have limited transparency into the financial and operational health of Volvo and Geely (a foreign listed company). Since abandoning plans to merge with Volvo in February 2021, Geely appears focused on Polestar as an integral part of its expansion into the global automotive market.
Competition And Addressable Markets
As a new EV manufacturer, Polestar faces significant competitive risk, primarily from Tesla, which currently dominates the EV market, but also from other startups. Public perception and branding are critical for this sector.
For the most part, Polestar's primary competitors, Tesla and Lucid, are perceived to have superior battery technology and more attractive vehicle designs. But unlike EV startups such as Rivian and Lucid, which have targeted specific niches (e.g. SUVs and luxury vehicles), Polestar targets a broader addressable market. A single-motor Polestar 2 MSRP starts at $38,400 (after tax credits). A dual-motor Polestar 2 starts at $42,400 (after tax credits). In contrast, a Lucid Air Dream starts at $77,400 and Rivian's R1T electric pickup starts at around $67,500.
While Lucid and Rivian are expected to be regional players, at least initially, Polestar appears positioned for a larger addressable market globally. However, the company's entry into the highly profitable SUV market with the Polestar 3 will face considerable competition. The SUV segment is the largest EV segment, with about 370 total electric car models available in 2020, a 40% increase from 2019. Notably, Rivian, which is currently trading at a $93 market capitalization, is expected to be a formidable player, with its much-anticipated full-size electric SUV, the R1S, expected to ship in 2023. Tesla's Cybertruck is also expected in 2023.
Polestar's focus on sustainable materials and manufacturing appears to be a key differentiator. The company aims to be carbon-free in its entire production process. Polestar also plans to make sustainability declarations, common in industries like food and fashion, standard practice for all future models.
The Bottom Line on GGPI Stock
The electric vehicle market represents a significant investable portion of the global economy, with exponential growth expected over the next decade. Polestar has strong underlying fundamentals, and unlike recent EV IPOs, is a more mature company, in full volume production and generating revenues. However, from a valuation perspective, the EV market appears overheated and in the midst of a broader sector correction. Amidst a more tepid macro outlook and a 17% premium to trust value, I see a limited short-term arbitrage opportunity in GGPI shares.
As a comparison, the most recent IPO in the electric vehicle space, Rivian Automotive, took place in November 2021. Notably, RIVN stock was up more than 21% from its initial opening price to the close of trading on Nov. 12, 2021, three trading days after the IPO. That said, we do not anticipate the same kind of momentum in Polestar stock. The company has a more complicated ownership structure. And EV valuations are overstretched by almost any measure.
Polestar has a promising strategic proposition of leveraging the existing infrastructure and tested manufacturing capabilities of Volvo and Geely in order to scale. In the short term, we foresee continued volatility in GGPI shares, and expect a market correction to alleviate the current valuation disparity among EV stocks. Over the long term, Polestar appears relatively well-positioned in a high-growth market. That said, investors should be wary of risks related to the company's dependence on its partners and competition.
Your comments and feedback are always welcome. Let's continue the discussion. Email me at [email protected].
Disclosure: On the date of publication, Joanna Makris did not have (either directly or indirectly) any positions in the securities mentioned in this article.
Click here to see her Behind the Wall series, where she gets up close to CEOs, industry experts and money managers and gets answers that are normally heard by institutional investors.
The post Polestar Looks Like the Right EV Stock At the Wrong Time appeared first on InvestorPlace.
Nio Has Big Plans for 2022, But the Nio Stock Recovery Might Take Longer
Investors in the Chinese electric vehicle (EV) group Nio (NYSE:NIO) stock have been scratching their heads amidst the year-long decline. On Feb. 10, 2021,…
Investors in the Chinese electric vehicle (EV) group Nio (NYSE:NIO) stock have been scratching their heads amidst the year-long decline. On Feb. 10, 2021, NIO stock hit a peak of $64.60 — a price that is now in the rearview mirror.
Source: Robert Way / Shutterstock.com
Then, Nio shares saw a 52-week low of $27.52 in late December and closed at $29.12 on Jan. 20, down 48% in the last 12 months and 4.5% year-to-date (YTD). By comparison, the S&P Kensho Electric Vehicles Index has dropped 21.6% in the past 52 weeks and 6.8% YTD.
Despite the decline in shares of many EV names, the industry is growing. For instance, new-energy vehicles (NEV) sales in China, the largest EV market in the world, is expected to exceed 5 million units in 2022. And EV sales should comprise over 30% of the nation's auto market, reaching at least 7 million units, by 2025.
Meanwhile, Chinese authorities are reducing EV subsidies for 2022 and will withdraw them completely in 2023. Moreover, the government has recently removed a long-standing mandate and now allows for "full foreign ownership of passenger car manufacturing" in China.
Puzzled by the extended downtrend, investors of NIO stock wonder what could be in store for the company in 2022. Despite the positive industry outlook, fierce competition and stringent regulations could create further headwinds for NIO. Thus, investors might want to wait on the sidelines for the short-term.
Nio's Q3 Performance
Founded in 2014, the China-based EV group Nio aims to differentiate itself through its battery swapping solutions, Battery as a Service (BaaS) and Autonomous Driving as a Service (ADaaS).
Management issued Q3 financial results in early November. Revenue soared 116.6% year-over-year (YoY) to 9,805.3 million RMB, or $1.5 billion. Total EV deliveries reached 24,439 vehicles, up 100.2% compared to year-ago quarter.
Net loss attributable to NIO's ordinary shareholders came in at 2.86 billion RMB (or $443.7 million). It went up by over 140%, mainly due to the increase in operating expenses. Cash and equivalents were 47 billion RMB, or $7.3 billion at quarter end.
On these metrics, CEO William Bin Li said, "Despite the continued supply chain volatilities, our teams and partners are working closely together to secure the supply and production for the fourth quarter of 2021."
Meanwhile, recent delivery figures point to a record delivery of 25,034 vehicles in Q4, up 44.3% YOY. Total deliveries ended 2021 with 91,429 vehicles, up 109.1% YOY. Nio is expected to report Q4 earnings in late February.
Adding NIO Stock to Portfolios
Among 26 analysts polled, NIO stock has a consensus buy rating. Also, the consensus of 25 analysts for a 12-month median price target stands around $58.43, implying an upside potential of 95% from current levels. The 12-month price estimates for the stock range between $37.74 and $87.64.
Its trailing price-to-book (P/B) and price-to-sales (P/S) ratios stand at 11.9 and 8.5, respectively. By comparison, these metrics for Tesla (NASDAQ:TSLA) are a P/B of 37.8 and a P/S of 24.7.
Put another way, despite the recent decline, NIO shares still look frothy by traditional valuation metrics. The same holds true for TSLA stock as well.
Yet the company gets significant attention due to its growth potential. Thus, despite the ongoing negative market sentiment, investors might want to keep the stock on their radars with a view to buy around $29, or even below.
Meanwhile, interested readers could also consider investing in an exchange-traded fund (ETF) that also holds NIO stock. Examples include the First Trust NASDAQ Clean Edge Green Energy Index Fund (NASDAQ:QCLN), the Invesco PureBeta FTSE Emerging Markets ETF (BATS:PBEE), the KraneShares MSCI China Clean Technology ETF (NYSEARCA:KGRN) or the VanEck Vectors Low Carbon Energy ETF (NYSEARCA:SMOG).
Bottom Line on NIO Stock
Currently, NIO is one of the top-selling EV manufacturers in China. It sells a number of car models including a coupe sports car and three SUV models. Since last September, Nio has been selling its ES8 model in Norway as well. The company plans to expand into five more countries in Europe in 2022 and more than 25 countries worldwide by 2025.
Also, this year management is launching two new models. The luxury sedan ET7, will be available for orders as of Jan. 20. Deliveries are expected to start by late-March. The other new model, the ET5, is a midsize premium smart electric sedan. Deliveries are anticipated to commence in September 2022.
As part of these expansion plans, a second manufacturing plant is being built at NeoPark in Hefei. The facility, which will help meet the growing demand, is expected to become operational around September 2022.
In summary, Nio has a solid product line and offers tangible growth strategies. However, NIO shares could continue to come under pressure in 2022, in part due to tougher competition, higher operational costs and regulatory risks. Given the upcoming tightening moves by the Federal Reserve, investors are also taking money off the table. Therefore, NIO stock could easily continue to slip further below $30. Long-term investors might still need to be patient.
On the date of publication, Tezcan Gecgil did not have (either directly or indirectly) any positions in the securities mentioned in this article. The opinions expressed in this article are those of the writer, subject to the InvestorPlace.com Publishing Guidelines.
Tezcan Gecgil has worked in investment management for over two decades in the U.S. and U.K. In addition to formal higher education in the field, she has also completed all 3 levels of the Chartered Market Technician (CMT) examination. Her passion is for options trading based on technical analysis of fundamentally strong companies. She especially enjoys setting up weekly covered calls for income generation.
More From InvestorPlace
The post Nio Has Big Plans for 2022, But the Nio Stock Recovery Might Take Longer appeared first on InvestorPlace.
DATS Stock Alert: The Latest Acquisition News Sending DatChat Soaring Today
It's been a busy week for DatChat (NASDAQ:DATS), and it isn't even over. Yesterday, the alternative social media platform announced it was venturing…
It's been a busy week for DatChat (NASDAQ:DATS), and it isn't even over. Yesterday, the alternative social media platform announced it was venturing into the non-fungible token (NFT) security space. Today, it took this mission a step further. DatChat has signed a letter of intent to acquire Avila Security Corporation. This move will mean significantly expanding its holdings in the blockchain and user data security spaces. DATS stock didn't react well to the news yesterday, but the tides have shifted. Both companies have cause to celebrate today.
Source: Shutterstock
What's Happening With DATS Stock
Yesterday began with the news of DatChat's Web 3.0 platform initiative. While this sounded like good news, DATS stock did not initially react to it, slipping into the red. Today's news has clued Wall Street into the fact that DatChat is making big plans to gain share of a rapidly expanding market. As of this writing, DATS stock is up 23% on the day. It shot up early and hasn't slipped.
This morning's gains have pushed DATS into the green by more than 40% for the week and 23% for the month. Investors saw the stock spend the final month of 2021 in decline, falling by as much as 22%. This type of growth should be reassuring.
While the deal is not yet finalized, it includes "$1 million in cash and the greater of 739,650 shares of restricted common stock."
Why It Matters
These back-to-back announcements make one thing undeniably clear — DatChat is serious about blockchain security. The company made a name for itself by offering secure social media and messaging options. Now it has recognized that its technology can be applied to a new market, one that is ripe with potential. According to a statement released two days ago, the company is focused on building a "decentralized advertising network for Web 3.0 and Metaverse applications."
The successful acquisition of Avila will expand DatChat's intellectual property assets to include both blockchain-based digital rights management and object-sharing technology. The move also makes sense for the company's communications aspect. Avila's assets also include encrypted WebRTC real-time video and audio-streaming communications. In acquiring this little-known company, DatChat is strengthening both the old and new components of its business.
The markets for enhanced digital security in both communications and digital asset storage is booming. NFT sales are rising, but as they do, so do theft and fraud within the space. Additionally, Web 3.0 and metaverse applications are only going to help drive stock prices up as both markets heat up in 2022. InvestorPlace's Luke Lango predicts that in 2022, metaverse stocks will see the type of growth that the electric vehicle (EV) sector did in 2021. If DatChat continues this type of progress, it could be among the metaverse stocks that are destined for growth in the year ahead.
What It Means
When a company announces two major deals in the same space within the same week, investors should pay attention. The second deal isn't finalized, but DatChat has proven it means business when it comes to these digital expansions. It sees multiple red-hot markets, and it is strategically planning ways to secure shares of both.
NFT security, encrypted social media and metaverse technology are going to be three of the hottest sectors in 2022. If you're bullish on any, or all three, DATS stock should be on your radar.
On the publication date, Samuel O'Brient did not have (either directly or indirectly) any positions in the securities mentioned in this article. The opinions expressed in this article are those of the writer, subject to the InvestorPlace.com Publishing Guidelines.
More From InvestorPlace
The post DATS Stock Alert: The Latest Acquisition News Sending DatChat Soaring Today appeared first on InvestorPlace.
Rivian Stock Price Predictions: Where Will RIVN Go After Hitting New Lows?
So far, 2022 continues to be a difficult year for Rivian (NASDAQ:RIVN). The electric vehicle (EV) producer recently hit an all-time low of $67.40, with…
So far, 2022 continues to be a difficult year for Rivian (NASDAQ:RIVN). The electric vehicle (EV) producer recently hit an all-time low of $67.40, with prices currently hovering slightly above that level. It seems like reasonable valuations are finally catching up to RIVN stock. As a result, investors are seeking out Rivian price predictions for 2022.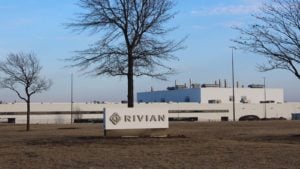 Source: James Yarbrough / Shutterstock.com
After debuting on the Nasdaq exchange last year as the largest initial public offering (IPO) of 2021, shares of RIVN stock climbed to as high as $179. Ford (NYSE:F) was an early backer of Rivian, investing $500 million into the EV maker in 2019. In addition, Ford invested an additional $902 million during Q1 of last year. Now, these investments are paying off. The legacy automaker reported that it had earned a staggering $8.2 billion from its Rivian stake during Q4 alone.
Ford's investment in Rivian is interesting because the two companies compete on the truck front. Ford's flagship EV truck is the F-150 Lightning, while Rivian boasts the R1T. The competition was heightened after Ford announced last year that it would not be moving forward with plans to build an EV on Rivian's Skateboard platform. This announcement came shortly after Ford revealed that it would be doubling its planned EV production to 600,000 vehicles per year by 2024.
Is Ford coming after Rivian's market share after helping fund the EV startup? It certainly seems like it. With the heightened competition in mind, let's take a look at Rivian price predictions.
RIVN Price Predictions: What's Next for This EV Producer?
On the date of publication, Eddie Pan did not hold (either directly or indirectly) any positions in the securities mentioned in this article. The opinions expressed in this article are those of the writer, subject to the InvestorPlace.com Publishing Guidelines.
More From InvestorPlace
The post Rivian Stock Price Predictions: Where Will RIVN Go After Hitting New Lows? appeared first on InvestorPlace.