Tesla's New Giga Press Is Not Toying Around
Tesla (NASDAQ:TSLA) and TSLA stock are revving up again as the company nears the start of manufacturing at its new gigafactory, Berlin-Brandenburg. With…
Tesla (NASDAQ:TSLA) and TSLA stock are revving up again as the company nears the start of manufacturing at its new gigafactory, Berlin-Brandenburg. With new electric vehicle (EV) competitors like Rivian (NASDAQ:RIVN), Polestar (NASDAQ:GGPI) and Lucid Group (NASDAQ:LCID) ramping up, Tesla's German plant is a reminder of its manufacturing prowess. The plant will significantly expand production, starting with an incremental 1,000 EVs per week and scaling upward from there.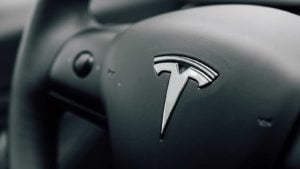 Source: Christopher Lyzcen / Shutterstock.com
But the new Berlin plant is also important for another reason: it could change the economics of EV manufacturing altogether. Specifically, the plant is home to the Giga Press, a die casting machine that is expected to significantly speed up production and reduce costs. The press will manufacture the chassis of a Tesla vehicle in one or two pieces, eliminating the need to assemble hundreds of individual parts. This new technique is a revolutionary change. 
Analysts expect Tesla to deliver over 900,000 vehicles this year. Now, CEO Elon Musk is increasingly focused on improving profitability. Here's a closer look at how die casting can reduce manufacturing costs and secure Tesla's competitive advantage. 
TSLA Stock and the Giga Press
Elon Musk clearly has profitability on his mind. Earlier this week, the CEO reportedly told employees not to rush to make deliveries by the end of the quarter but to "instead focus on minimizing costs." With the TSLA auto business operating at around a 30% gross margin, Musk is naturally focused on ways to reduce manufacturing costs. 
The Berlin plant is a key part of that focus. This particular gigafactory uses a die casting machine made by Italian company Idra Group. The machine will significantly reduce build time, operating and manufacturing costs as well as factory footprint. 
Die casting operates similarly to how toy cars are made. Tesla takes a special molten material and pours it into the exact shape with a reusable mold. A machine then opens the mold and cools the solidified piece. Finally, robots clean and ready it for use. Each piece can be made in approximately one to two minutes. Die casting will also significantly reduce the number of assembled parts. 
The machine is expected to cut the time spent on car production by 25%, as well as reduce downtime by 10%. Clearly, it could be yet another boon for TSLA stock.
All Eyes on Production 
It's clear that the Giga Press can bring immediate cost and efficiency advantages to Tesla's already colossal manufacturing process. But there's a lot more the company could do with it — and a lot more ways TSLA stock could gain.
First, Tesla could apply this manufacturing technique to other models. Notably, the company has commissioned an even larger die casting machine to make chassis components for its planned Cybertruck pick-up. Tesla could expand this concept and leverage an even bigger die casting machine to create parts for its semi-trucks. 
Another possibility is that the EV giant will leverage the technology to create a super low-cost EV model for which the die casting machine would create the entire frame in one piece. As the company moves to compete globally with lower-cost models from Chinese manufacturers, die casting could provide an incremental edge. 
Finally, this press is paving the way for Tesla to automate more of its assembly process. Musk talks a lot about robot automation and it may be the company's secret weapon to increase manufacturing speed while lowering costs. After all, Tesla has been steadily installing more production robots at its Fremont factory.
The Bottom Line on TSLA Stock 
The next big catalyst for TSLA stock is the company's fourth-quarter earnings report, which will take place sometime around late January. Elon Musk mentioned earlier this week that he would be on the earnings call. Given the surprise appearance, I'd expect some important updates on production and manufacturing. 
Tesla hasn't released a delivery target for 2021, although the company has said it aims to increase deliveries by around 50 percent annually. Tesla delivered roughly 500,000 vehicles in 2020 and has already reported delivering 627,350 in the first three quarters of 2021. My take? The company could get to an overall annualized production of 1 million cars by year-end. 
Now worth north of $1 trillion, Tesla is clearly the bellwether of the electric vehicle group. EV competitors will continue to fight over design and battery efficiency, but ultimately manufacturing excellence remains one the most important metrics for scale. 
Your comments and feedback are always welcome. Let's continue the discussion. Email me at [email protected].
On the date of publication, Joanna Makris did not have (either directly or indirectly) any positions in the securities mentioned in this article. The opinions expressed in this article are those of the writer, subject to the InvestorPlace.com Publishing Guidelines.
Joanna Makris is a Market Analyst at InvestorPlace.com. A strategic thinker and fundamental public equity investor, Joanna leverages over 20 years of experience on Wall Street covering various segments of the Technology, Media, and Telecom sectors at several global investment banks, including Mizuho Securities and Canaccord Genuity.
Click here to follow her Behind the Wall series, where she provides the insider scoop on the hottest technologies and trends from today's business leaders, industry experts and money managers.
More From InvestorPlace
The post Tesla's New Giga Press Is Not Toying Around appeared first on InvestorPlace.
Jefferies Financial Group Analysts Give Klöckner & Co SE (ETR:KCO) a €14.35 Price Target
Jefferies Financial Group set a €14.35 ($16.31) price objective on Klöckner & Co SE (ETR:KCO) in a report issued on Wednesday morning, Borsen Zeitung…
Jefferies Financial Group set a €14.35 ($16.31) price objective on Klöckner & Co SE (ETR:KCO) in a report issued on Wednesday morning, Borsen Zeitung reports.
KCO has been the topic of a number of other research reports. Deutsche Bank Aktiengesellschaft set a €16.10 ($18.30) price objective on shares of Klöckner & Co SE in a report on Thursday, November 4th. Nord/LB set a €13.00 ($14.77) price objective on shares of Klöckner & Co SE in a report on Wednesday, November 3rd. Credit Suisse Group set a €9.20 ($10.45) price objective on shares of Klöckner & Co SE in a report on Wednesday, November 10th. Warburg Research set a €15.50 ($17.61) price objective on shares of Klöckner & Co SE in a report on Wednesday, November 3rd. Finally, Kepler Capital Markets set a €10.00 ($11.36) target price on shares of Klöckner & Co SE in a research note on Thursday, November 4th. One research analyst has rated the stock with a sell rating, one has assigned a hold rating and five have assigned a buy rating to the company. Based on data from MarketBeat.com, Klöckner & Co SE currently has an average rating of Buy and a consensus price target of €12.81 ($14.55).
KCO stock opened at €9.81 ($11.14) on Wednesday. The company's 50-day moving average price is €10.37 and its 200 day moving average price is €11.05. The company has a current ratio of 2.04, a quick ratio of 0.88 and a debt-to-equity ratio of 27.18. Klöckner & Co SE has a 52 week low of €7.30 ($8.30) and a 52 week high of €13.49 ($15.33). The company has a market cap of $978.05 million and a P/E ratio of 2.16.
About Klöckner & Co SE
Klöckner & Co SE, through its subsidiaries, distributes steel and metal products. It operates through Kloeckner Metals US, Kloeckner Metals Services Europe, Kloeckner Metals Switzerland, and Kloeckner Metals Distribution Europe segments. The company's product portfolio includes flat steel products; long steel products; tubes and hollow sections; stainless steel and high-grade steel; aluminum products; and special products for building installations, roof and wall construction, and water supply.
Further Reading: How a Put Option Works
The post Jefferies Financial Group Analysts Give Klöckner & Co SE (ETR:KCO) a €14.35 Price Target appeared first on ETF Daily News.
UK SMEs join forces to drive energy storage innovation
Sodium-ion battery module meets artificial intelligence at testbed to drive technologies to market.
The post UK SMEs join forces to drive energy storage…
Sodium-ion battery module meets artificial intelligence at testbed to drive technologies to market
A trio of SMEs have joined forces to accelerate to market innovations in energy storage.
AMTE Power, Brill Power and Starke Energy are collaborating at a commercial-scale testbed at Harwell Campus in Oxfordshire, England.
They aim to prove three new technologies at a battery energy storage system to be integrated with a solar array operated by the Science and Engineering Facilities Council (STFC) at Harwell Science and Innovation Campus.
AMTE Power develops new battery cell technologies; Brill Power is a spin-out from the University of Oxford which develops intelligent battery management and control technology; and Starke Energy uses artificial intelligence to optimise batteries.
First time deployment
The testbed will demonstrate AMTE's sodium-ion battery module using Brill Power's technology and Starke's energy management system, which links stored energy into the electricity grid and markets.
This is the first time that these technologies are being deployed in a commercially relevant project.
Emma Southwell-Sander from the STFC and manager of the EnergyTec Cluster at Harwell Campus said the project "is a prime example of how Harwell's EnergyTec cluster is facilitating access to young innovative businesses to a wealth of resources to supercharge their route to market".
The energy storage system at Harwell is expected to be operational from March and will is intended to run for a minimum of 12 months.
As a benchmark, in the project's first phase, AMTE Power will deploy lithium-ion cells before switching to use the company's sodium-ion cell technology in the second demonstration phase of the project.
AMTE's director of business development John Fox said: "The ability to test our new products in a commercial operating environment is invaluable. Having access to the Harwell site will accelerate the time to market for our new energy storage products."
Network resilience
Sodium-ion batteries offer an alternative to lithium-ion in those markets where cost is more important than weight or performance: particularly energy storage, network resilience and energy in remote locations. Improvements in competitiveness of energy storage technologies will accelerate the uptake of small-scale renewable sources of electricity generation.
Catch up on these related features
Trends shaping the next DER decade
Energy storage system to harness Faroe Islands' windpower
The commercialisation of sodium-ion technology lags behind Li-ion but offers significant advantages that makes it suited as a solution for static energy storage applications; it uses earth-abundant elements, has long cycle life and intrinsic safety advantages.
Brill Power's battery intelligence technology will be deployed to ensure optimal battery usage, lifetime, performance, and safety. Real-world data and operating parameters will be collected, which will support further optimisation of the technologies deployed in the demonstrator.
Brill launched its first battery management system last year, which is supported by its proprietary battery monitoring and analytics software platform.
"Brill Power's battery intelligence technology can improve all aspects of advanced battery systems, including performance, cost of ownership, reliability and safety," said the company's chief executive Christoph Birkl.
"This testbed will enable us to integrate our technology with other cutting-edge battery innovations and collect real-world data on a commercially relevant site".
Optimise storage
Starke Energy's energy management system will integrate the battery system with the local energy network at Harwell.
Using artificial intelligence, it learns how much energy is being produced by renewable sources, and how much is being used to optimise the storage and release of energy across a network of connected intelligent batteries.
Exclusive industry insight: Not all storage solutions are created equal
The project is part of the Interreg North-West Europe STEPS programme that is supporting 40 businesses through, in its first phase, a competitive product enhancement voucher programme – valued at €12.5k each.
AMTE, Brill and Starke were all awarded first phase vouchers in March 2021 and each have benefited from support from Cambridge Cleantech, the UK's longest-standing membership organisation for the cleantech sector, and the Faraday Institution, the UK's independent institute for electrochemical energy storage R&D, market analysis and early-stage commercialisation.
This has included tailored testing, introductions to potential end-users and market knowledge to strengthen the competitiveness of their products.
Faraday Institution chief executive Professor Pam Thomas said the energy storage project was "another example of the Faraday Institution acting as convener for partnerships between UK industry, academia and funding organisations as a route to commercialise breakthrough science and engineering to maximise economic value".
Sam Goodall, head of international projects at Cambridge Cleantech added that the three SMEs "have technologies that can revolutionise the energy storage sector, from AMTE's Na-ion batteries which remove the need for mineral extraction, Brill Power who make batteries last longer and be more efficient, and Starke's energy management system which helps optimise the use of the energy and how it is sold together based on AI and IoT".
The post UK SMEs join forces to drive energy storage innovation appeared first on Power Engineering International.
"Pulling The Plug": After Multiple Recalls, GM May Be On The Verge Of Ending Production Of Its Chevy Bolt
"Pulling The Plug": After Multiple Recalls, GM May Be On The Verge Of Ending Production Of Its Chevy Bolt
After numerous recalls and the ensuing…
"Pulling The Plug": After Multiple Recalls, GM May Be On The Verge Of Ending Production Of Its Chevy Bolt
After numerous recalls and the ensuing bad press that comes with them, it looks like General Motors could be set to literally "pull the plug" on its Chevy Bolt EV. 
"GM announced a $35 billion investment in EVs by 2025, including $4 billion to build electric versions of its best-selling pickups," CNN reported this week. Worth noting is that GM is planning to build those models at its plant in Orion Township, Michigan, the report says.
That plant is currently the home to the GM Bolt and its cousin, the Bolt EUV. The company didn't make any new announcement as to where, if anywhere, Bolt production would continue.
GM spokesperson Dan Flores gave a statement this week that didn't drip with optimism about the Bolt, either: "Production of the Chevrolet Bolt EV and EUV will continue during the plant's conversion activities to prepare the facility for production of the Silverado EV and Sierra EV pickups. We are not disclosing any additional information at this time about Bolt EV or Bolt EUV production."
Recall, in September, we noted that after two recalls about fires, GM had finally resorted to telling Bolt owner just not to park their car within 50 feet of another car.
Flores, who we we're sure wasn't getting paid enough to deliver this line with a straight face, said in Fall 2021: "In an effort to reduce potential damage to structures and nearby vehicles in the rare event of a potential fire, we recommend parking on the top floor or on an open-air deck and park 50 feet or more away from another vehicle. Additionally, we still request you do not leave your vehicle charging unattended, even if you are using a charging station in a parking deck."
"We are aware of 12 GM confirmed battery fires that have been investigated involving Bolt EVs vehicles in the previous and new recall population," he continued, telling The Detroit News. "We're still working with LG around the clock to resolve the issue. Both companies understand the urgency to move as quickly as possible, but, again, the most important thing here is we have to get this right."
Recall, back in July 2021, General Motors issued their second recall for the Chevy Bolt after it announced that two Bolts had caught fire without impact and that at least one of the two was related to the battery and happened despite the owner getting a fix from a previous recall.
The second recall included all Bolt EVs from 2017 to 2019, encompassing 68,000 vehicles. 50,925 of those vehicles were located in the U.S. and they have batteries that are produced at LG Chem's Ochang, South Korea, facility, the report notes.
A spokesman for GM said last summer: "As part of GM's commitment to safety, experts from GM and LG have identified the simultaneous presence of two rare manufacturing defects in the same battery cell as the root cause of battery fires in certain Chevrolet Bolt EVs. As part of this recall, GM will replace defective battery modules in the recall population. We will notify customers when replacement parts are ready." 
GM may have finally figured out that one way to stop the fires is to stop producing the vehicle that keeps combusting…
Tyler Durden
Fri, 01/28/2022 – 18:00
batteries