Lundin Gold Produces 107,663 Ounces In Q3 2021
Lundin Gold Inc. (TSX: LUG) announced on Wednesday the production results for Q3 2021 at its Fruta del Norte gold
The post Lundin Gold Produces 107,663…
Lundin Gold Inc. (TSX: LUG) announced on Wednesday the production results for Q3 2021 at its Fruta del Norte gold mine in southeast Ecuador. The results highlighted producing 107,663 gold ounces for the quarter, up from Q3 2020's production of 94,250 gold ounces.
During the quarter, the company milled a total of 365,316 tonnes of ore material with an average head grade of 10.3 g/t gold. This is an increase from last year when the company milled 324,143 tonnes of ore material with 10.4 g/t gold grade. Recovery rates also increased this quarter to 88.8% from 86.8% last year.
To date, the company has produced 320,599 gold ounces for the first nine months of the year. Lundin Gold CEO Ron Hochstein said the firm is "on track to meet the upper end of [its] 2021 production guidance of 420,000 ounces of gold."
The mining firm relayed that it will release its full Q3 2021 results on November 9, 2021 after the markets close.
Lundin Gold last traded at $10.94 on the TSX.
---
Information for this briefing was found via Sedar and the companies mentioned. The author has no securities or affiliations related to this organization. Not a recommendation to buy or sell. Always do additional research and consult a professional before purchasing a security. The author holds no licenses.
The post Lundin Gold Produces 107,663 Ounces In Q3 2021 appeared first on the deep dive.
7 A-Rated Energy Stocks to Buy Before Winter Strikes
The fact that the Federal Reserve is contemplating shifting its easy money policies as early as mid-November shows that inflation isn't as transitory…
The fact that the Federal Reserve is contemplating shifting its easy money policies as early as mid-November shows that inflation isn't as transitory as thought a couple months ago. And that's great news for energy stocks.
When inflation rises, the dollar weakens as interest rates rise. That means it takes more dollars to buy commodities like oil, for example. Certainly, the supply chain problems have something to do with this but it's also a lack of supply that started during the pandemic last year.
Now, demand bounces back — until the delta variant slowed things down again — but it's tough to ramp up production in a quarter or two. It's certainly a unique situation.
But that doesn't mean you have to wait until things get better before stepping into the market. Energy stocks like the ones below can be a great addition now, as we see that energy prices will remain high for some time to come. Another noteworthy aspect of these stocks is that each has an A-rating in my Portfolio Grader.
Energy Stocks to Buy: Continental Resources (CLR)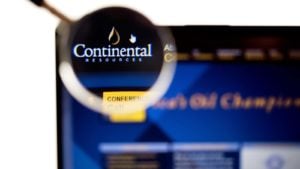 Source: Maksym Vynohradov / Shutterstock.com
Exploration and production (E&P) companies are also called upstream energy companies. That means they're the ones finding oil and natural gas and then selling it downstream.
CLR is an E&P player that primarily works out of the Bakken Shale in North Dakota and Montana. Its energy leans more toward oil than natural gas but it produces both. And both are in great demand, especially in global markets.
Since extraction costs are more or less fixed for E&P companies, the higher the price of oil and gas means the bigger the margins. And that's precisely why CLR stock is up 203% year-to-date. But even after that run, its current price-to-earnings ratio is 48x. That's a little high, but there's a good chance earnings will be rolling in to justify it.
ConocoPhillips (COP)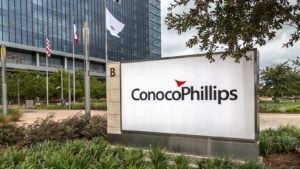 Source: JHVEPhoto / Shutterstock.com
COP is a global E&P player with a nearly $100 billion market cap that also operates some midstream (pipelines, transportation) services to move production to demand markets.
This is a good time for COP since natural gas is in high demand in Europe and Japan, and oil is in demand in China. With a global E&P and distribution operation, COP can supply them with what they need efficiently. And COP can realize expanding profit margins.
The stock has risen 95% YTD and is richly valued. But this is the way the energy markets work — big swings in either direction — and we're in an multi-year uptrend now. Earnings will catch up.
COP also still has a 2.5% dividend, which isn't beating inflation, but it's a nice kicker.
Energy Stocks to Buy: Diamondback Energy (FANG)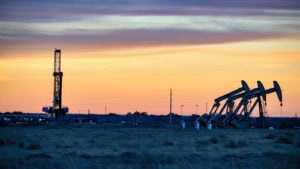 Source: FreezeFrames / Shutterstock.com
FANG is a land-based U.S. E&P that has operations primarily in the Permian Basin, an energy-rich area in West Texas and Southeast New Mexico. The company has numerous properties in the basin and uses unconventional drilling methods — fracking and horizontal drilling — to access the reserves.
About 60% of its production is oil, another 20 is natural gas and the remaining 20% in natural gas liquids (NGLs). All these products are in high demand.
The trouble is, FANG has been struggling to keep its earnings in positive territory recently unlike other energy stocks. This shouldn't be a problem moving forward, now that global energy demand has kicked into gear.
FANG stock has gained almost 130% YTD and has a 1.6% dividend. There's still plenty of upside left.
Marathon Oil (MRO)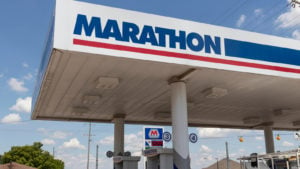 Source: Jonathan Weiss/shutterstock.com
Like other E&P plays, earnings haven't been great for MRO as we slowly emerge from the pandemic and the delta variant wave. But now we're in recovery mode and demand it rising in all sectors, including energy stocks.
That's great news for MRO, which has been drilling for black gold since 1887. And with that kind of legacy, today's markets aren't anything new to this company. It has seen a few things just as crazy since Grover Cleveland was president.
MRO stock is up 146% YTD and has a sub-1% dividend. But we're not concerned about dividends now. This is about energy demand growth, and MRO will be a beneficiary.
Energy Stocks to Buy: HollyFrontier (HFC)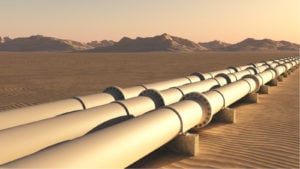 Source: bht2000 / Shutterstock.com
Once you get the black stuff out of the ground and ship it along a pipeline, the business of turning it into viable products begins at the refinery. And that's where HFC comes in. It operates about a half dozen oil refineries and three asphalt terminals.
In energy parlance, refineries are part of downstream operations, along with distribution and marketing to retailers and wholesalers. This is a key part of the process since getting the oil out of the ground doesn't mean much if it can't be refined in a timely manner.
HFC is one of the smaller refiners in the U.S. — it has a $6 billion market cap — which means its gains will amplify in current markets. The stock is up 43% YTD and still trades at a decent current P/E around 31x.
ONEOK (OKE)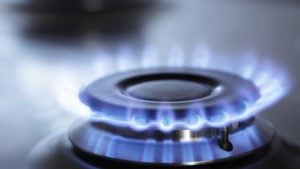 Source: Shutterstock
Founded in 1906 as the Oklahoma Natural Gas Company, OKE is a leading natural gas and NGL marketer in the U.S. NGLs are derivatives found in raw natural gas that are then used in various industrial processes or for fuel.
The most common are ethane (plastic bags, anti-freeze), propane (fuel), butane (synthetic rubber, lighter fuel), isobutane (refrigerant, aerosols), pentane (gasoline) and pentanes plus (gasoline, ethanol).
The U.S. is like the Saudi Arabia of natural gas supplies. Even as prices have risen domestically, overseas prices are triple or are higher than they are here, which makes for great export opportunities.
This is a very good time for natural gas companies regardless of where they sit in the supply chain. And OKE is a sure beneficiary of the current demand but also a growing transition to cleaner burning (more efficient) fuels, which also boosts its interest with ESG investors.
OKE stock is up 75% YTD yet it only has a current P/E of 22x and offers an inflation-pacing 5.8% dividend.
Energy Stocks to Buy: Royal Dutch Shell (RDS.A)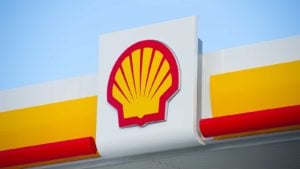 Source: JuliusKielaitis / Shutterstock.com
As measured by revenue, Shell is among the largest companies in the world. That's some rarified air. But if you can recall a few years ago, when energy prices were headed in the opposite direction as they are today, RDS.A wasn't very attractive. It had cut its dividend and was tightening operations, shuttering wells … the whole nine yards.
But in good times, the big integrated oil companies are like the desert blooming after a rain. Big energy stocks can grow their margins upstream, midstream and downstream. And just a little growth in margins is huge when you're talking about the scale of RDS.A.
Plus, Shell is actively looking to establish itself in renewable and alternative energy markets as well. For example, it can convert some of its natural gas into "blue" hydrogen and then begin to use its filling station networks as distribution points.
The stock has risen 35% YTD and it has a P/E of 34x. It also has a 2.6% dividend that's unspectacular but dependable.
On the date of publication, Louis Navellier has a position in COP in this article. Louis Navellier did not have (either directly or indirectly) any other positions in the securities mentioned in this article. The InvestorPlace Research Staff member primarily responsible for this article did not hold (either directly or indirectly) any positions in the securities mentioned in this article.
The opinions expressed in this article are those of the writer, subject to the InvestorPlace.com Publishing Guidelines.
Louis Navellier, who has been called "one of the most important money managers of our time," has broken the silence in this shocking "tell all" video… exposing one of the most shocking events in our country's history… and the one move every American needs to make today.
More From InvestorPlace
The post 7 A-Rated Energy Stocks to Buy Before Winter Strikes appeared first on InvestorPlace.
dollar
gold
inflation
derivatives
commodities
markets
reserve
interest rates
TSX's winning streak ends as most sectors fall, loonie down
Well the green streak is over it lasted 14 straight trading sessions Tuesday October 26 saw the TSX Composite Index drop 0 52 per cent or 111 39 points…
Well, the green streak is over, it lasted 14 straight trading sessions. Tuesday, October 26, saw the TSX Composite Index drop 0.52 per cent or 111.39 points to 21,173.45 points.
Bar financials, every other major sector lost ground. Still, this is only the second trading session the index closed in the red in October.
One-year price chart (October 26). Analysis by Kalkine Group
Volume active
The most traded stock was the Royal Bank of Canada with 11.49 million shares exchanging hands. It was followed by Athabasca Oil Corporation where eight million shares exchanged hands, and the Bank of Montreal with 5.78 million shares exchanging hands.
Movers and laggards
Ticker

Company Name

1-day Price % Change

Top-5 Gainers

CLS

Celestica Inc

7.2%

SIL

6.1%

HCG

Home Capital Group Inc

3.9%

EQB

Shopify Inc

3.9%

CTS

Converge Technology Solutions Corp

3.2%

Top-5 Laggards

DOO

BRP Inc

-8.0%

SOY

Sunopta Inc

-4.7%

CS

Capstone Mining Corp

-4.7%

SHOP

Shopify Inc

-4.4%

IFP

Interfor Corp

-4.0%
Wall Street update
The Fed is expected to meet early next week. On Tuesday, the three main indices grew marginally after they rallied on market open and fell by afternoon then stabilizing before close.
The S&P 500 gained 0.18 per cent or 8.31 points to 4,574.79 points. The Dow was up 0.04 per cent or 15.73 points to 35,756.88 points and the Nasdaq grew 9.01 points or 0.06 per cent to 15,235.72 points.
Commodity update
Gold fell 0.74 per cent and traded at 1,793.40. Brent oil rose 0.48 per cent to US$ 86.40/bbl, while crude oil grew 1.06 per cent to 84.65/bbl.
Currency news
The loonie fell against the US dollar on October 26, while USD/CAD ended in the green at 1.2388, up 0.06 per cent.
The US Dollar Index was better off against the basket of major currencies Tuesday and ended at 93.96, up 0.15 per cent.
Money market 
Tuesday saw the US 10-year bond yield fall 1.4 per cent and end at 1.610.
The Canada 10-year bond yield fell 1.27 per cent on October 26 and ended at 1.632.
dollar
gold
commodity
metals
mining
fed
us dollar
tsx-s
sherritt-international-corporation
Gold Mining Stocks Are Surging…and Have a Lot To Prove
After being left for dead, companies who mine the barbarous relic have made a comeback. Gold mining stocks are showing a thrust in medium-term trends, but longer-term trends remain poor. That has preceded mostly negative returns for the HUI Gold Bugs I…
After being left for dead, companies who mine the barbarous relic have made a comeback. Gold mining stocks are showing a thrust in medium-term trends, but longer-term trends remain poor. That has preceded mostly negative returns for the HUI Gold Bugs Index.
Less than a month ago, fewer than 5% of gold mining stocks traded above their 50-day moving averages. With a surge in gold prices in recent weeks, miners got bid, and several days recorded more than 85% of the stocks trading above their averages.
When these stocks have cycled like this, from few to most of them trading above their 50-day averages within 30 days, the sector showed mediocre returns. It rallied most of the time over the next 1-2 months but then often saw those gains peter out. Over the next 6 months, the average return was a woeful -4.4%.
We also looked at medium-term breadth thrusts when few stocks traded above their 200-day moving averages. And times when most of the stocks were emerging out of bear markets. Forward returns were not encouraging.
---
What else we're looking at
Full results after breadth thrusts in gold miners
What happens when miners end a long streak with more than 75% of stocks mired in bear markets
The S&P 500 is about to enter a "power period"
What momentum in the S&P equal-weight index means for future returns
---
Stat box
The S&P 500 Equal-Weight Index, which gives equal weight to each of the 505 stocks in the index, just ended a streak of 10 consecutive positive days for only the 2nd time in a decade (October 5, 2017, was the other).
---
Etcetera
Transportation stocks are really moving. Over the past week, the Optimism Index for the IYT fund has averaged more than 83%, among the highest in 5 years. There is often a burst of optimism like this after emerging from a prolonged downtrend.
Brazil waxed. Sentiment on Brazilian stocks is morbid and getting even worse. Over the past 100 sessions, the Optimism Index on EWZ has dropped near 40%, among the lowest levels in a decade.
Around the globe. Our Optimism Index Geo-Map shows that Brazil is one of the few countries where investors show low optimism (green color).