Approval of New Infrastructure Bill Sparks Enthusiasm for Copper
FN Media Group Presents Microsmallcap.com Market Commentary
Approval of New Infrastructure Bill Sparks Enthusiasm for Copper
FN Media Group Presents Microsmallcap.com Market Commentary
PR Newswire
NEW YORK, Nov. 23, 2021
NEW YORK, Nov. 23, 2021 /PRNewswire/ — Last week, US President Joe Biden unveiled one of the largest infrastructure plans in U.S. history. The bipartisan approval targets up to $1.2 trillion in funding, including $550 billion in new investments for bridges, airports, the nation's waterways and policies, transit, and more. Much of the bill targets electrification for infrastructure, buildings, and fleets of government vehicles. In addition to financing renewable energy, the infrastructure bill also provides $7.5 billion for electrification of public transport and an additional $7.5 billion for charging stations for electric vehicles (EVs), which is expected to drive demand for industrial metals and battery materials like copper, lithium, cobalt, nickel, and more. Companies mining these metals and materials like Wheaton Precious Metals (TSX:WPM) (NYSE:WPM), Hudbay Minerals (NYSE:HBM), Taseko Mines Ltd. (TSX:TKO) (NYSE:TGB), Copper Mountain Mining (TSX:CMMC), and Kutcho Copper (TSXV:KC) (OTCQX:KCCFF) could be on the precipice of a mining boom due to this bill.
Canadian resource developer Kutcho Copper (TSXV:KC) (OTCQX:KCCFF) just achieved a significant milestone at its Kutcho copper and zinc project in northern British Columbia, announcing the completion of its 2021 feasibility Study. After receiving positive project economics, Kutcho is now ready to move to the next phases on its path to production including the permitting process for the project.
Some of the highlights of the feasibility study include an after-tax Net Present Value (NPV) 7% of C$461 million, an Internal Rate of Return (IRR) of 25%, and low-cost production with all-in-sustaining costs (AISC) of US$1.80 per pound of copper equivalent (CuEq). The initial capital cost was also estimated to be low, at only C$493 million.
The study also confirmed that the project has a high-grade mineral resource of 8 million tonnes grading 2.26% CuEq 1.1 billion pounds CuEq, including 764 Mlbs Cu and 1,096 Mlbs Zn.
"The Feasibility Study represents a major milestone for Kutcho Copper as we continue to advance the high-grade Kutcho copper-zinc project towards a development decision," said Kutcho Copper President and CEO Vince Sorace. "The results of the Feasibility Study highlight the attractive economics of the Kutcho project which are resilient at lower metal prices, very attractive at base case prices and exhibit significant leverage to rising prices as reflected in spot metal prices with a C$931 million after-tax NPV7% and a 41% IRR. We believe that the results of the Feasibility Study mean that Kutcho Copper is now one of the most undervalued copper investment opportunities in North America."
Last month, Kutcho Copper also outlined potential open pit and underground resource expansion targets for 2022, beyond those contemplated in the feasibility study. Kutcho's President and CEO commented, "We plan to advance a number of greenfields targets that show potential for the discovery of entirely new deposits that have not seen any exploration conducted since 1990."
Kutcho Copper is evaluating plans to explore new priority targets in 2022 with the goal of enhancing the potential and size of its project. In conjunction with these efforts, Kutcho Copper will conduct an airborne geophysical VTEM survey over portions of the property that have not been covered by geophysical surveys in the past.
The company, which gained $100 million in financial backing from Wheaton Precious Metals (TSX:WPM) (NYSE:WPM), is fully dedicated to resource development to expand its high-grade Kutcho copper-zinc project in northern British Columbia.  Kutcho Copper is committed to social responsibility and high environmental standards through the feasibility and permitting required for a positive constructive decision to advance its Kutcho Project, bringing it to production as soon as possible during this opportune moment for copper miners.
For more information on Kutcho Copper (TSXV:KC) (OTCQX:KCCFF), please click here.
An Industry in a Maelstrom of Perfect Timing
Wheaton Precious Metals (TSX:WPM) (NYSE:WPM) recently declared its fourth-quarter cash dividend payment for 2021 of US$0.15 per common share, a 25% increase over the comparable period in 2020. The company reported its earnings for the first nine months of 2021, revealing over $200 million in operating cash flow during Q3 and a record $650 million in the first nine months of 2021.
Hudbay Minerals (NYSE:HBM) announced in September that new three-and-a-half-year collective bargaining agreements ratified by United Steelworkers members have been signed. Hudbay is a diversified mining company that primarily produces copper concentrate. The company's growth strategy is focused on exploration, development, operation, and optimization of its existing properties.
Taseko Mines Ltd. (TSX:TKO) (NYSE:TGB) reported a significant increase in quarterly copper production. Taseko Mines announced that the Gibraltar mine produced 34.5 million pounds of copper and 600,000 pounds of molybdenum in the third quarter, representing increases of 29% and 50% respectively, compared to the second quarter.
Copper Mountain Mining (TSX:CMMC), whose flagship asset the Copper Mountain mine in British Columbia, Canada produces approximately 100 million pounds of copper equivalent annually, announced the appointment of Patrick Redmond as senior vice president President, Exploration, effective November 1, 2021. Mr. Redmond will bring years of geological knowledge and insight to the Copper Mountain team, with more than 25 years of international mineral exploration experience.
The $1.2 trillion bipartisan infrastructure bill is about to kick off a long run for commodities, and in particular, copper. Copper mining companies are in the middle of one of the most opportune moments in history.
DISCLAIMER: Microsmallcap.com (MSC) is the source of the Article and content set forth above.  References to any issuer other than the profiled issuer are intended solely to identify industry participants and do not constitute an endorsement of any issuer and do not constitute a comparison to the profiled issuer. FN Media Group (FNM) is a third-party publisher and news dissemination service provider, which disseminates electronic information through multiple online media channels. FNM is NOT affiliated with MSC or any company mentioned herein. The commentary, views and opinions expressed in this release by MSC are solely those of MSC and are not shared by and do not reflect in any manner the views or opinions of FNM. Readers of this Article and content agree that they cannot and will not seek to hold liable MSC and FNM for any investment decisions by their readers or subscribers. MSC and FNM and their respective affiliated companies are a news dissemination and financial marketing solutions provider and are NOT registered broker-dealers/analysts/investment advisers, hold no investment licenses and may NOT sell, offer to sell or offer to buy any security.
 
 The Article and content related to the profiled company represent the personal and subjective views of the Author (MSC), and are subject to change at any time without notice. The information provided in the Article and the content has been obtained from sources which the Author believes to be reliable. However, the Author (MSC) has not independently verified or otherwise investigated all such information. None of the Author, MSC, FNM, or any of their respective affiliates, guarantee the accuracy or completeness of any such information. This Article and content are not, and should not be regarded as investment advice or as a recommendation regarding any particular security or course of action; readers are strongly urged to speak with their own investment advisor and review all of the profiled issuer's filings made with the Securities and Exchange Commission before making any investment decisions and should understand the risks associated with an investment in the profiled issuer's securities, including, but not limited to, the complete loss of your investment. FNM was not compensated by any public company mentioned herein to disseminate this press release but was compensated twenty five hundred dollars by MSC, a non-affiliated third party to distribute this release on behalf of Kutcho Copper Corp.
 FNM HOLDS NO SHARES OF ANY COMPANY NAMED IN THIS RELEASE.
 
 This release contains "forward-looking statements" within the meaning of Section 27A of the Securities Act of 1933, as amended, and Section 21E the Securities Exchange Act of 1934, as amended and such forward-looking statements are made pursuant to the safe harbor provisions of the Private Securities Litigation Reform Act of 1995. "Forward-looking statements" describe future expectations, plans, results, or strategies and are generally preceded by words such as "may", "future", "plan" or "planned", "will" or "should", "expected," "anticipates", "draft", "eventually" or "projected". You are cautioned that such statements are subject to a multitude of risks and uncertainties that could cause future circumstances, events, or results to differ materially from those projected in the forward-looking statements, including the risks that actual results may differ materially from those projected in the forward-looking statements as a result of various factors, and other risks identified in a company's annual report on Form 10-K or 10-KSB and other filings made by such company with the Securities and Exchange Commission. You should consider these factors in evaluating the forward-looking statements included herein, and not place undue reliance on such statements. The forward-looking statements in this release are made as of the date hereof and MSC and FNM undertake no obligation to update such statements.
 
Media Contact:
FN Media Group, LLC
[email protected]
+1(561)325-8757
View original content:https://www.prnewswire.com/news-releases/approval-of-new-infrastructure-bill-sparks-enthusiasm-for-copper-301430712.html
SOURCE Microsmallcap.com

financing
investment
tsx-cmmc
copper-mountain-mining-corporation
tsx-tko
taseko-mines-limited
tsx-wpm
wheaton-precious-metals-corp
tsxv-kc
kutcho-copper-corp
press-release
Jefferies Financial Group Analysts Give Klöckner & Co SE (ETR:KCO) a €14.35 Price Target
Jefferies Financial Group set a €14.35 ($16.31) price objective on Klöckner & Co SE (ETR:KCO) in a report issued on Wednesday morning, Borsen Zeitung…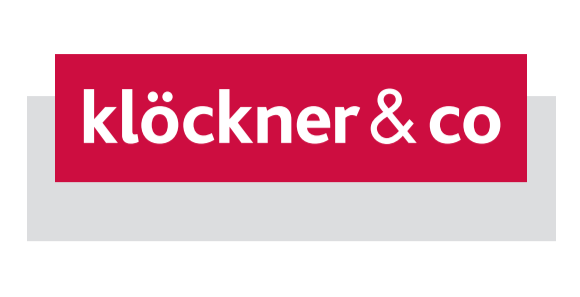 Jefferies Financial Group set a €14.35 ($16.31) price objective on Klöckner & Co SE (ETR:KCO) in a report issued on Wednesday morning, Borsen Zeitung reports.
KCO has been the topic of a number of other research reports. Deutsche Bank Aktiengesellschaft set a €16.10 ($18.30) price objective on shares of Klöckner & Co SE in a report on Thursday, November 4th. Nord/LB set a €13.00 ($14.77) price objective on shares of Klöckner & Co SE in a report on Wednesday, November 3rd. Credit Suisse Group set a €9.20 ($10.45) price objective on shares of Klöckner & Co SE in a report on Wednesday, November 10th. Warburg Research set a €15.50 ($17.61) price objective on shares of Klöckner & Co SE in a report on Wednesday, November 3rd. Finally, Kepler Capital Markets set a €10.00 ($11.36) target price on shares of Klöckner & Co SE in a research note on Thursday, November 4th. One research analyst has rated the stock with a sell rating, one has assigned a hold rating and five have assigned a buy rating to the company. Based on data from MarketBeat.com, Klöckner & Co SE currently has an average rating of Buy and a consensus price target of €12.81 ($14.55).
KCO stock opened at €9.81 ($11.14) on Wednesday. The company's 50-day moving average price is €10.37 and its 200 day moving average price is €11.05. The company has a current ratio of 2.04, a quick ratio of 0.88 and a debt-to-equity ratio of 27.18. Klöckner & Co SE has a 52 week low of €7.30 ($8.30) and a 52 week high of €13.49 ($15.33). The company has a market cap of $978.05 million and a P/E ratio of 2.16.
About Klöckner & Co SE
Klöckner & Co SE, through its subsidiaries, distributes steel and metal products. It operates through Kloeckner Metals US, Kloeckner Metals Services Europe, Kloeckner Metals Switzerland, and Kloeckner Metals Distribution Europe segments. The company's product portfolio includes flat steel products; long steel products; tubes and hollow sections; stainless steel and high-grade steel; aluminum products; and special products for building installations, roof and wall construction, and water supply.
Further Reading: How a Put Option Works
The post Jefferies Financial Group Analysts Give Klöckner & Co SE (ETR:KCO) a €14.35 Price Target appeared first on ETF Daily News.
UK SMEs join forces to drive energy storage innovation
Sodium-ion battery module meets artificial intelligence at testbed to drive technologies to market.
The post UK SMEs join forces to drive energy storage…
Sodium-ion battery module meets artificial intelligence at testbed to drive technologies to market
A trio of SMEs have joined forces to accelerate to market innovations in energy storage.
AMTE Power, Brill Power and Starke Energy are collaborating at a commercial-scale testbed at Harwell Campus in Oxfordshire, England.
They aim to prove three new technologies at a battery energy storage system to be integrated with a solar array operated by the Science and Engineering Facilities Council (STFC) at Harwell Science and Innovation Campus.
AMTE Power develops new battery cell technologies; Brill Power is a spin-out from the University of Oxford which develops intelligent battery management and control technology; and Starke Energy uses artificial intelligence to optimise batteries.
First time deployment
The testbed will demonstrate AMTE's sodium-ion battery module using Brill Power's technology and Starke's energy management system, which links stored energy into the electricity grid and markets.
This is the first time that these technologies are being deployed in a commercially relevant project.
Emma Southwell-Sander from the STFC and manager of the EnergyTec Cluster at Harwell Campus said the project "is a prime example of how Harwell's EnergyTec cluster is facilitating access to young innovative businesses to a wealth of resources to supercharge their route to market".
The energy storage system at Harwell is expected to be operational from March and will is intended to run for a minimum of 12 months.
As a benchmark, in the project's first phase, AMTE Power will deploy lithium-ion cells before switching to use the company's sodium-ion cell technology in the second demonstration phase of the project.
AMTE's director of business development John Fox said: "The ability to test our new products in a commercial operating environment is invaluable. Having access to the Harwell site will accelerate the time to market for our new energy storage products."
Network resilience
Sodium-ion batteries offer an alternative to lithium-ion in those markets where cost is more important than weight or performance: particularly energy storage, network resilience and energy in remote locations. Improvements in competitiveness of energy storage technologies will accelerate the uptake of small-scale renewable sources of electricity generation.
Catch up on these related features
Trends shaping the next DER decade
Energy storage system to harness Faroe Islands' windpower
The commercialisation of sodium-ion technology lags behind Li-ion but offers significant advantages that makes it suited as a solution for static energy storage applications; it uses earth-abundant elements, has long cycle life and intrinsic safety advantages.
Brill Power's battery intelligence technology will be deployed to ensure optimal battery usage, lifetime, performance, and safety. Real-world data and operating parameters will be collected, which will support further optimisation of the technologies deployed in the demonstrator.
Brill launched its first battery management system last year, which is supported by its proprietary battery monitoring and analytics software platform.
"Brill Power's battery intelligence technology can improve all aspects of advanced battery systems, including performance, cost of ownership, reliability and safety," said the company's chief executive Christoph Birkl.
"This testbed will enable us to integrate our technology with other cutting-edge battery innovations and collect real-world data on a commercially relevant site".
Optimise storage
Starke Energy's energy management system will integrate the battery system with the local energy network at Harwell.
Using artificial intelligence, it learns how much energy is being produced by renewable sources, and how much is being used to optimise the storage and release of energy across a network of connected intelligent batteries.
Exclusive industry insight: Not all storage solutions are created equal
The project is part of the Interreg North-West Europe STEPS programme that is supporting 40 businesses through, in its first phase, a competitive product enhancement voucher programme – valued at €12.5k each.
AMTE, Brill and Starke were all awarded first phase vouchers in March 2021 and each have benefited from support from Cambridge Cleantech, the UK's longest-standing membership organisation for the cleantech sector, and the Faraday Institution, the UK's independent institute for electrochemical energy storage R&D, market analysis and early-stage commercialisation.
This has included tailored testing, introductions to potential end-users and market knowledge to strengthen the competitiveness of their products.
Faraday Institution chief executive Professor Pam Thomas said the energy storage project was "another example of the Faraday Institution acting as convener for partnerships between UK industry, academia and funding organisations as a route to commercialise breakthrough science and engineering to maximise economic value".
Sam Goodall, head of international projects at Cambridge Cleantech added that the three SMEs "have technologies that can revolutionise the energy storage sector, from AMTE's Na-ion batteries which remove the need for mineral extraction, Brill Power who make batteries last longer and be more efficient, and Starke's energy management system which helps optimise the use of the energy and how it is sold together based on AI and IoT".
The post UK SMEs join forces to drive energy storage innovation appeared first on Power Engineering International.
"Pulling The Plug": After Multiple Recalls, GM May Be On The Verge Of Ending Production Of Its Chevy Bolt
"Pulling The Plug": After Multiple Recalls, GM May Be On The Verge Of Ending Production Of Its Chevy Bolt
After numerous recalls and the ensuing…
"Pulling The Plug": After Multiple Recalls, GM May Be On The Verge Of Ending Production Of Its Chevy Bolt
After numerous recalls and the ensuing bad press that comes with them, it looks like General Motors could be set to literally "pull the plug" on its Chevy Bolt EV. 
"GM announced a $35 billion investment in EVs by 2025, including $4 billion to build electric versions of its best-selling pickups," CNN reported this week. Worth noting is that GM is planning to build those models at its plant in Orion Township, Michigan, the report says.
That plant is currently the home to the GM Bolt and its cousin, the Bolt EUV. The company didn't make any new announcement as to where, if anywhere, Bolt production would continue.
GM spokesperson Dan Flores gave a statement this week that didn't drip with optimism about the Bolt, either: "Production of the Chevrolet Bolt EV and EUV will continue during the plant's conversion activities to prepare the facility for production of the Silverado EV and Sierra EV pickups. We are not disclosing any additional information at this time about Bolt EV or Bolt EUV production."
Recall, in September, we noted that after two recalls about fires, GM had finally resorted to telling Bolt owner just not to park their car within 50 feet of another car.
Flores, who we we're sure wasn't getting paid enough to deliver this line with a straight face, said in Fall 2021: "In an effort to reduce potential damage to structures and nearby vehicles in the rare event of a potential fire, we recommend parking on the top floor or on an open-air deck and park 50 feet or more away from another vehicle. Additionally, we still request you do not leave your vehicle charging unattended, even if you are using a charging station in a parking deck."
"We are aware of 12 GM confirmed battery fires that have been investigated involving Bolt EVs vehicles in the previous and new recall population," he continued, telling The Detroit News. "We're still working with LG around the clock to resolve the issue. Both companies understand the urgency to move as quickly as possible, but, again, the most important thing here is we have to get this right."
Recall, back in July 2021, General Motors issued their second recall for the Chevy Bolt after it announced that two Bolts had caught fire without impact and that at least one of the two was related to the battery and happened despite the owner getting a fix from a previous recall.
The second recall included all Bolt EVs from 2017 to 2019, encompassing 68,000 vehicles. 50,925 of those vehicles were located in the U.S. and they have batteries that are produced at LG Chem's Ochang, South Korea, facility, the report notes.
A spokesman for GM said last summer: "As part of GM's commitment to safety, experts from GM and LG have identified the simultaneous presence of two rare manufacturing defects in the same battery cell as the root cause of battery fires in certain Chevrolet Bolt EVs. As part of this recall, GM will replace defective battery modules in the recall population. We will notify customers when replacement parts are ready." 
GM may have finally figured out that one way to stop the fires is to stop producing the vehicle that keeps combusting…
Tyler Durden
Fri, 01/28/2022 – 18:00
batteries