Gold-i and Zero Hash partner for centrally settled crypto offering
Gold-i and Zero Hash partner for centrally settled crypto offering
Ed Tolson, CEO, Kbit said: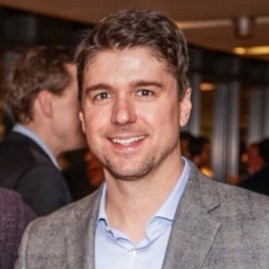 The Gold-i and Zero Hash partnership is a powerful combination that allows Kbit to seamlessly make our liquidity available to institutions that wish to add cryptocurrency offerings to their platform. With the combination of Gold-i and Zero Hash, clients can access our liquidity across a broad range of cryptos via a single trading integration and benefit from seamless net post-trade settlement rather than having to manage pre-funding requirements across multiple venues.
Gold-i Crypto Switch 2.0 is a platform which enables brokers, crypto exchanges, liquidity providers and market makes to offer maximum opportunities from the increase demand in crypto trading and distribute their liquidity to Gold-i's global client NETwork. The fully cleared crypto solution offers clients diverse pools of liquidity. It can be easily connected to trading platforms through a FIX API or other standard protocols.
Zero Hash is a FinCen-registered Money Service Business and a regulated Money Transmitter which can operate in over 45 states. The firm also holds virtual currency license from NYDFS.
---
Read more:
The post Gold-i and Zero Hash partner for centrally settled crypto offering appeared first on LeapRate.
Major Changes To American Way of Life Coming Within Months
Below is an edict to the citizens of the United States of America on the subject of a change in U.S.A. governorship and its citizens' personal conduct…
Banks Bust As Big-Tech Booms In Q1; Gold & Crypto Soar As Dollar Dumps
Banks Bust As Big-Tech Booms In Q1; Gold & Crypto Soar As Dollar Dumps
Q1 2023 – and even more specifically the month of March – can be…
Bitcoin & Bullion Soar In Q1 As The Dollar Dumps, Banks Battered, Big-Tech Booms
Bitcoin & Bullion Soar In Q1 As The Dollar Dumps, Banks Battered, Big-Tech Booms
Q1 2023 – and even more specifically the month of March…